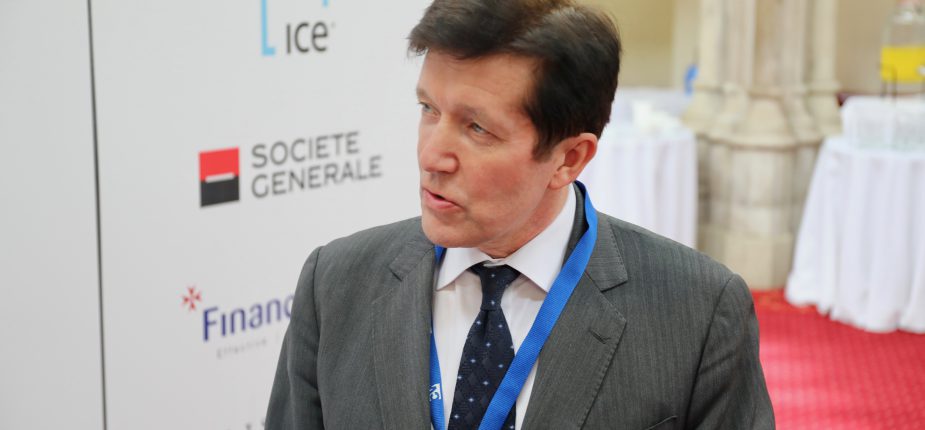 M. Maurice Button, Président exécutif et fondateur de City & Financial global Ltd.
Économie et Finance
The City will remain the world's leading financial centre, an attribute for the EU too, according to Mr. Maurice Button, Chief Executive of City & Financial Global
le 27 avril 2018
City & Financial Global is a UK private company that organises high-level international conferences in finance, fintech, cyber security and risk management.
For a number of years, it has been the chief organiser of City Week, alongside official partners such as the City of London, TheCityUK and the Department of International Trade
It has partnered the UK government, the US federal government, the European Commission and the UN.
Its chief executive and founder, Mr. Maurice Button, was kind enough to answer questions put to it by La Nouvelle Tribune and www.lnt.ma on the occasion of City Week 2018 held in London 23rd-24th April 2018.
La Nouvelle Tribune:
City Week is an important event for the City of London. What can you say about Brexit, which is the main theme this year?
Mr. Maurice Button:
Brexit is indeed the overriding theme of City Week 2018.
Participants are interested in knowing more about the implications, from a financial point of view, of course, of the United Kingdom leaving the European Union.
And, as Mr Dombrovskis, the current EU Commissioner for Financial Services, said this morning, we could expect to secure the same advantages and terms as those granted by the European Union to third party countries such as Switzerland for example.
However, as the Swiss Deputy Minister of Finance said yesterday, what is currently being granted to his country is hardly advantageous, primarily because the measures are short-term.
If such was the content and scope of the agreement reached between the United Kingdom and the EU in financial services, then that would be neither adequate nor positive.
By contrast, here in London, it is felt that the financial agreement should be part of an international financial services strategy, with the possibility that London as a financial marketplace is given greater access to European markets as part of a mutually beneficial arrangement.
Admittedly, our discussions and analyses in the context of this year's City Week show that the various points of views are still quite far apart as to the possibility of reaching a Free Trade Agreement with the EU, particularly when it comes to financial matters.
Experts and specialists in the City are of the opinion that a mutually satisfactory solution is achievable but, for now, nothing is certain, and we will have to wait further.
One of the consequences of Brexit would be to broaden the scope and influence of London as a financial marketplace?
Certainly, if only because it's clear that, the world's major financial centres are today outside continental Europe.
And this morning's speakers at City Week, including Europeans, all agree that the City will remain at the financial heart of the Old Continent.
Indeed, there is a growing concern among experts, British and European alike, that international finance's centre of gravity is shifting from London to New York, Singapore or Hong Kong, which would be damaging to both the United Kingdom and Europe.
Because, no one can deny the possibility that one of the unexpected consequences of Brexit would be to give a decisive advantage to a financial centre outside European territory.
But couldn't Paris or Frankfurt take London's place?
I believe that London is irreplaceable for many reasons. Remember that the City has a concentration of intellectual capability like no other when it comes to financial skills, not to mention the networks and financial circuits that have been woven together over the years. In addition, London is much larger in terms of size and the City is, for all these reasons, in a very strong position.
Lastly, let's not forget that those regions and centres registering the strongest economic growth are generally not in Europe, far from it, but are rather other geographical regions around the world.
The major opportunities generated by these regions and here, I'm thinking China, India and Asia's tiger economies, will not be heading towards the financial centres that you mentioned. The ties are already in place with the City of London and that will not change after Brexit.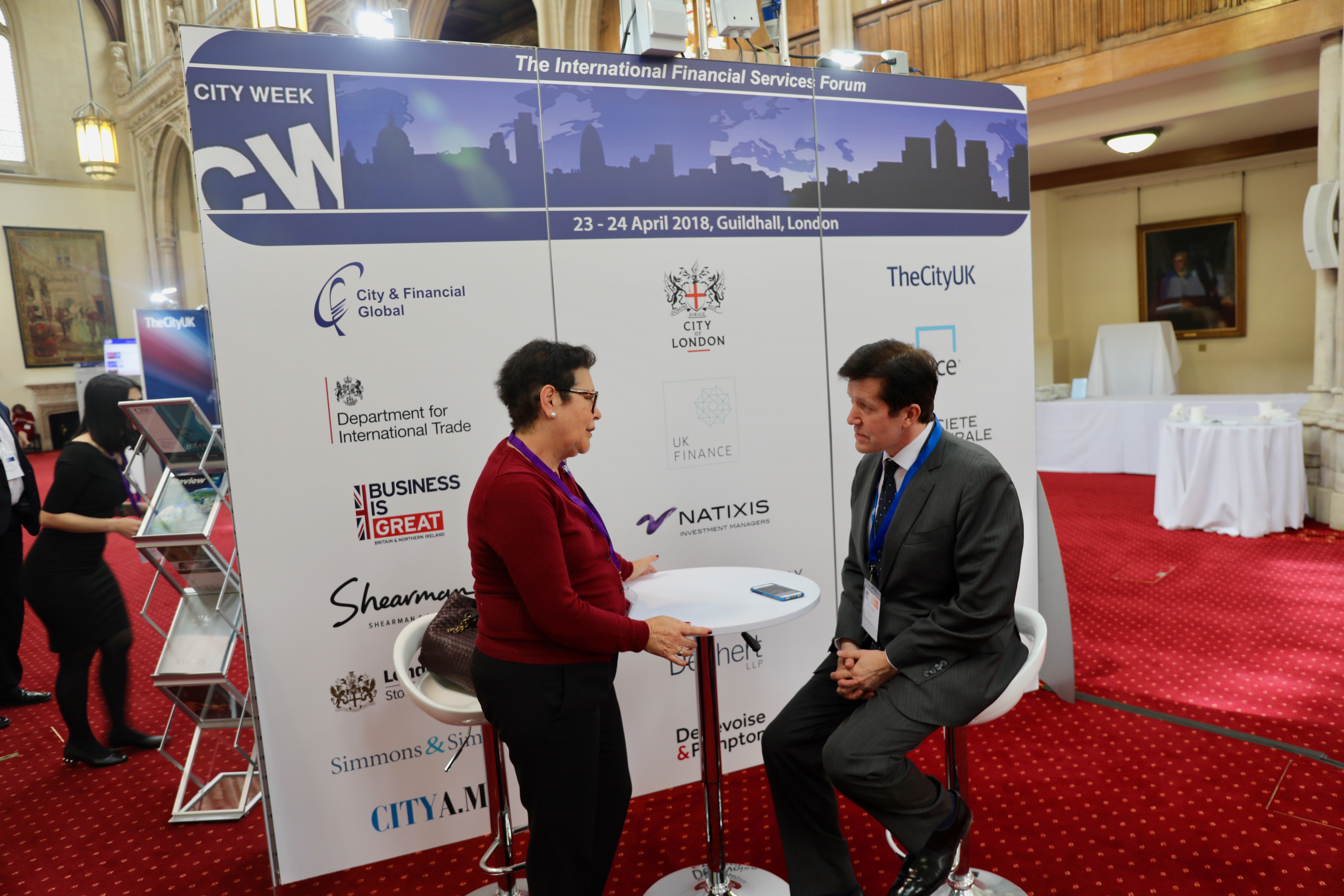 But what about the prospective threats in terms of regulation, taxation, etc.?
That will depend on the sort of Free Trade Agreement that is reached with the European Union.
Some advocate what is called a special 'enhanced equivalence' arrangement, that is, an agreement based on reciprocity and mutual benefit between the UK and the EU.
We are currently playing a waiting game. Only time will tell what options will be available when it comes to fostering new relations between Great Britain and the European Union.
What do you know about Casablanca Finance City?
I know Casablanca Finance City very well in fact because of its prior participation in City Week in previous years.
I know and appreciate CFC's success and I understand that a growing number of people regard CFC as an essential gateway into Africa, which is something we appreciate in the City.
CFC offers considerable benefits in terms of its appeal, particularly tax incentives, which represent great opportunities for the financial circles in question.
What about the partnership between the Casablanca Stock Exchange and the London Stock Exchange?
I believe that this partnership is important in raising the Casablanca Stock Exchange's profile and providing corporates, financial institutions and investors with the services that they are entitled to expect from a major financial centre.
Interview conducted by Afifa Dassouli, London
Original article : https://lnt.ma/city-demeurera-premiere-place-financiere-atout-lue-egalement-selon-m-maurice-burton-ceo-de-city-financial-global-ltd/