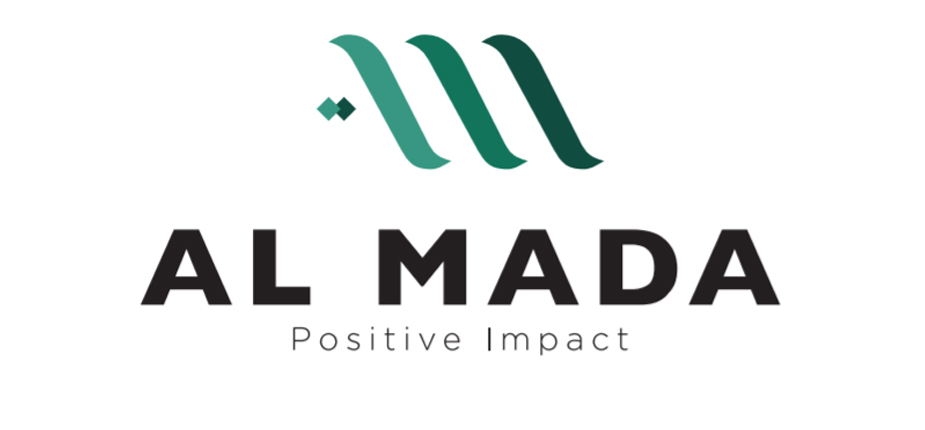 Économie et Finance
SNI, it's over! Succeeded by Al Mada, a domestic and African growth engine
le 26 avril 2018
At 12.30 pm Wednesday 28th March 2018, the holding company, SNI, ceased to exist.
Succeeded by Al MADA, the Group has been rebranded under the eye-catching slogan, 'Positive Impact'. This is highly significant because this slogan embodies a number of fundamental strategic implications for an investment fund whose remit is international, particularly African and whose reference shareholder is none other than the royal holding company, Siger.
Its new logo, which has a clean-cut yet powerful graphic design, is in different shades of green with a stylised 'M' which expresses, with its three branches and two dots which complete it, a sense of movement implying continuity and sustainability as well as inspiring confidence and responsibility. This new logo reveals the full import of AL MADA's intrinsic nature, while the Arabic term means 'scope, time, impact'.
Exit then SNI, whose company name was no longer apt for implementing the strategic decisions taken by the holding company's shareholders in 2014, in choosing to develop the Group's investments and business activities in Africa and overseas.
This change has proved to be not only sensible but pragmatic since, just three years on, more than 27% of SNI holding company's earnings are derived from overseas, primarily from Africa, versus 11% in 2013. Corporate strategy, which, until 2014, was largely focused on the domestic market, has since embraced the African adventure resolutely, with the continent becoming a growth engine for Moroccan companies eager to expand overseas as well as a catalyst for economic development in both Africa and Morocco.
AL MADA's founding is entirely justified considering how successful and effective its African subsidiaries are in banking, insurance, mining, solar and wind energy, cement manufacturing and automotive distribution, among others.
Given its past successes, which are best illustrated by the Group's earnings, new operations are in the pipeline or are already underway such as the insurance business in Tunisia and in Egypt, solar energy in Senegal and mining in a number of African countries.
As well as being essentially an African group, AL MADA is strongly committed to CSR and social causes, which is entirely consistent with its 'Positive Impact' slogan.
This newly-created holding company is clearly determined to strive to generate wealth for the peoples of Africa and the Moroccan people. The Group's employees can take pride in working for an organisation that upholds these values and adopts such an approach.
Al MADA also aims to foster strong relations with its employees who contribute to its success. Its status as a role model within the domestic and African economy makes it an attractive employer for the many skilled and able Moroccans that live in our country and around the world.
Now more than ever, AL MADA wishes to continue to work hand in glove with domestic entrepreneurs and investors. Even in its former guise, SNI intentionally chose to invest in capital-intensive and high-risk projects.
AL MADA is particularly interested in investing in those strategic sectors, in Africa of course, which have fast become a battlefield for global heavyweights such as Russia, the United States and China. It is eager to participate in the multi-sector helter-skelter development of a continent which is still almost entirely untapped; a continent in which Morocco and AL MADA, its would-be growth engine, justifiably aspire to take their place and their share, their rightful place and their full share!
In the domestic market, which is equally important from a strategic perspective, AL MADA's role is that of an investment fund, investing in sectors that are under attack from multinationals which have far too often considered our country to be a cash cow!
Last but not least, AL MADA will compete with major international investment funds, especially those from the Gulf, thereby affirming loud and clear that Morocco's 'big business' is not afraid of going head-to-head with other players on the global investment stage.
AL MADA, which officially begins its new life today, already benefits from its predecessor's achievements, that is to say, operations in 24 African countries and an existing investment portfolio worth MAD 6.5 billion. But, in the future, this long-term pan-African private investment fund intends to categorically surpass those achievements, driven by a vision and a strategy that will benefit Morocco and the entire African continent and their peoples, in accordance with the express will of our Sovereign, His Majesty King Mohammed VI.
Fahd YATA
Original article : https://lnt.ma/sni-cest-fini-al-mada-locomotive-developpement-africain-national-lui-succede-jour/