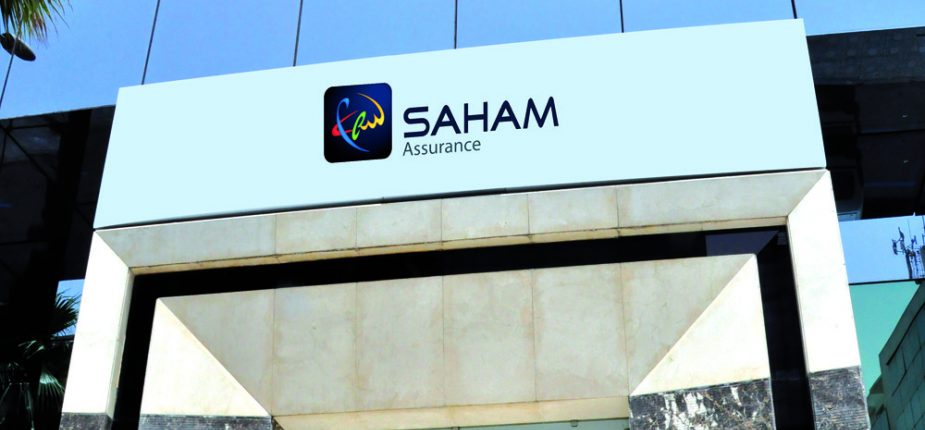 Politique
Saham, Sanlam, the financial arms of a rapprochement between Rabat and Pretoria
le 28 mars 2018
The recent sale of Saham Assurance to Sanlam, a South African group, was more than just a very good financial transaction (cf. the article by Afifa Dassouli, 'Moulay Hafid Elalamy, an African Tycoon', https://lnt.ma/moulay-hafid-elalamy-tycoon-africain/).
Indeed, the implications, consequences and, above all, underpinnings of this transaction are just as important as the formidable windfall generated, which will now enable MHE to pursue more extensively and more comprehensively his strategy of expanding into Africa (among other things).
An alliance of giants
First and foremost, it is worth noting that the takeover of Saham Assurance by Sanlam Group, market leader in insurance in Africa, clearly underlines the Kingdom's willingness to open up its economy to foreign enterprises, regardless of whether they are African, Arab, European, or otherwise.
Admittedly, Morocco's largest companies, particularly its banks, insurers, telecommunications operators, real estate developers and cement manufacturers are expanding into Africa and elsewhere.
But, in return, Morocco's domestic market is open to those investors looking for growth opportunities, which have fully taken on board that Morocco's geographical position, within easy reach of Europe and its hinterland of 500 million consumers, is an enormous asset.
European car manufacturers and their ecosystems, Chinese businessmen, sovereign wealth funds from Gulf countries and, now, major African financial institutions are all hurrying to the gateway that is Morocco, with or without Casablanca Finance City!
As far as the partnership between the Moroccan Saham and the South African Sanlam is concerned, a number of points are worth making.
This transaction marks a geographical and geo-strategic rapprochement between two major enterprises which, despite being poles apart from each other, share a common desire to expand and grow their respective businesses in Africa, regarded as the next logical step in their development, while brandishing the slogan 'Africa for Africans'!
MHE and Motsepe, a model of financial diplomacy
And what is perhaps revealing most of all is that Saham and Sanlam's achievement from a business and financial perspective is consistent with a pattern which is beginning to emerge at the political, diplomatic and geo-strategic levels between Morocco and South Africa, two giants which, in the North in the former's case and in the South in the latter's, have the strongest potential and the greatest ambition when it comes to the African continent.
Therefore, as has so often been the case in history, 'the merchandise has preceded the flag', because the acquisition of a Moroccan company by a leading South African company in insurance and financial services certainly cannot be considered a politically-neutral transaction!
In doing a deal which has earned his group, Saham Holdings, more than one billion dollars, Moulay Hafid Elalamy very likely received the green light from the highest authority in the Kingdom beforehand.
And especially since Sanlam's main shareholder is none other than Mr. Patrice Motsepe, the brother-in-law of South Africa's new president, Cyril Ramaphosa, the former South African trade union leader turned wealthy businessman, who won the hearts of the ANC and forced the very corrupt President Zuma to resign.
It is worth noting that Sanlam had decided to freeze its investments in its home country last year, focusing instead on overseas deals such as Pine Bridge Investments in Kenya, Tavistock Financial in Great Britain, Zimnat in Zimbabwe as well as Saham in Morocco.
It is also worth underlining that one of Sanlam Group's major shareholders is Public Investment Corporation, a South African government-backed investment institution…
A close associate of the South Africa's president and one of that country's public institutions have thereby become direct investors in the Moroccan economy by joining forces with a person who is not only a flamboyant financier but also a minister appreciated for his qualities and his dynamism, someone who is widely considered to be 'in favour'.
Was this pure chance or was it intended, in Pretoria as in Rabat, to begin by a tie-up of a business and financial nature, that is to say, begin with something palpable, something serious, before venturing further into the realm of diplomacy?
Such an idea seems quite plausible, especially as pragmatism and entrepreneurship are values ​​and characteristics that are highly espoused in current day South Africa and Morocco.
If it were possible to align Moroccan and South African business and financial circles through mutual, common and shared interests, then it would be easier to adopt the same approach to diplomatic relations between the two states. Indeed, this process already appears to be underway with backing for the Kingdom re-joining the African Union in January 2017.
Saham and Sanlam are the financial arms of what is an inevitable rapprochement that satisfies the genuine strategic interests of these two major African states.
This transaction, seemingly financial, is almost certain to have grated on the nerves of many in Algiers and Tindouf where we may observe, with concern, that Morocco's diplomatic efforts in business and finance have, without a doubt, been far more effective as those of Mr. Bourita!
Original article : https://lnt.ma/saham-sanlam-bras-financiers-rapprochement-rabat-pretoria/
Fahd YATA