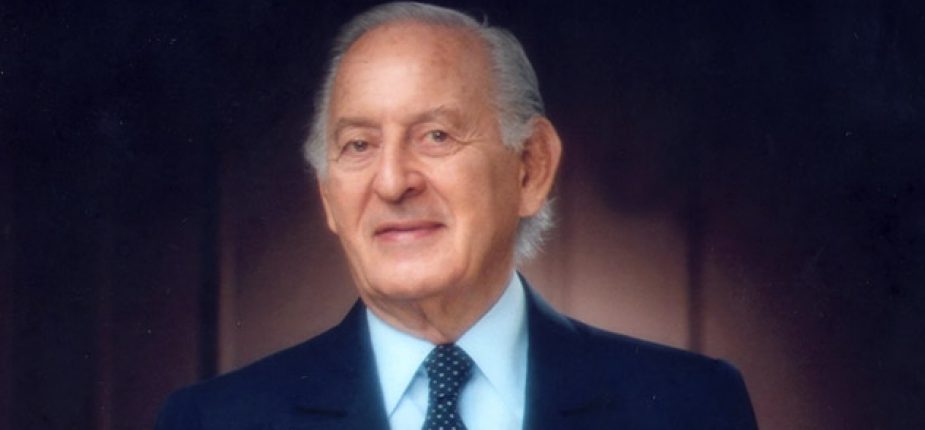 Économie et Finance
Noble-mindedness, foresight and patriotism, values that epitomise Chairman Othman Benjelloun
le 7 mai 2018
On the same date every year, BMCE Bank Of Africa arranges a meeting for journalists and financial analysts to present the Group's annual results. Attending the meeting are all those who understand and appreciate BMCE Bank Group's importance to the domestic banking industry and its actual contribution to the Kingdom and continent's economic development.
At the meeting, the Group's senior management provides a wealth of information and figures (see below). It's not possible to mention BMCE Bank Of Africa, however, without first alluding to the statements of its iconic chairman, Mr. Othman Benjelloun.
BMCE Bank Group's Chairman and Chief Executive Officer began his address by reviewing the Group's development and progress since it was privatised in 1995. And although the banking business was doing well, dixit Mr. Othman Benjelloun, one had to be equally satisfied that BMCE Bank, since it was privatised twenty-three years ago, had seen its fundamentals register double-digit annual growth, rising five- to ten-fold!
Chairman Benjelloun also expressed pride in seeing the institution which he heads become a benchmark in terms of governance and financial soundness, thereby making a significant contribution to financing cornerstone projects as well as providing support to many of the Kingdom's major corporations such as OCP.
Alluding to the various constants underpinning BMCE Bank Group's ongoing development and success, Chairman Benjelloun highlighted the solid and enduring values ​​fostered by His Majesty King Mohammed VI and the Monarchy's determination to constantly promote stability, modernity and an outward-looking Morocco.
Such constants, which engender progress and success, are highly appreciable at a time when the Kingdom is facing challenges that are common to other countries in North Africa as a whole, crises and conflicts that are afflicting a number of regions within the Mediterranean basin and populist movements that have taken continental Europe by storm.
As far as Africa is concerned, Chairman Benjelloun's preferred continent, he notes that not only will Africa's population reach 2.5 billion by 2050, but the continent will enjoy almost unlimited resources and potential. This is also true for China, whose population growth will roughly equal Africa's by the middle of this century and which should see it emerge as the world's leading economic power.
These promises and premises fully justify the strategic importance placed by BMCE Bank Of Africa on Morocco's partnership with China and, in particular, the joint venture with major Chinese businesses regarding the Mohammed VI Tangier Tech project. The project, which requires investment of USD 11 billion, will see 100,000 jobs created and cover a surface area of ​​2,150 hectares with 300,000 inhabitants.
The Kingdom will therefore be one of the 70 countries to whole-heartedly embrace the 'Silk Road' project that has been already proposed by Beijing. BMCE Bank, consistent with these goals and ambitions, will open next October in Shanghai a bank whose purpose will be to finance Moroccans in China and Chinese in Africa.
Afifa Dassouli
Original article : https://lnt.ma/hauteur-anticipation-patriotisme-valeurs-porte-president-othman-benjelloun/