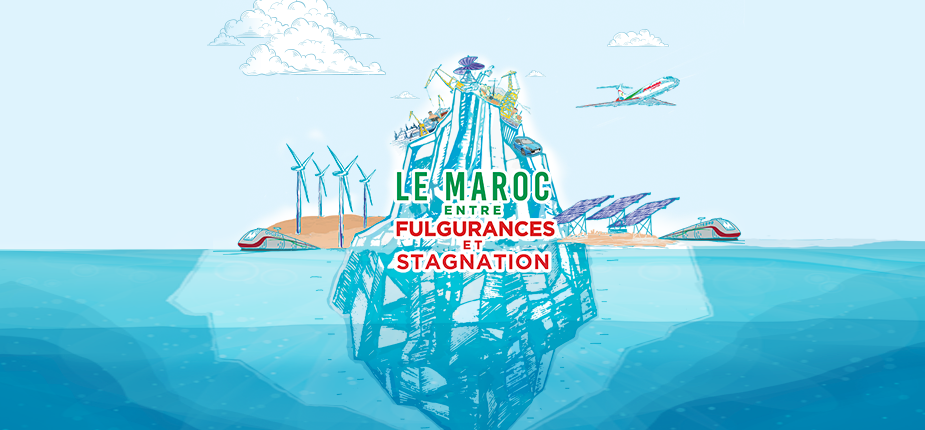 Our special edition will be published throughout the week. 
Every year at this time, La Nouvelle Tribune and its www.lnt.ma  website publish a special edition focusing on a specific issue.
It is our way of celebrating the festival of his Majesty's accession to the throne, without wishing to lapse into eulogistic or hyperbolic reverence. Instead, we endeavour to provide our readers with an opportunity to reflect upon the analyses, interviews and commentaries that have been carefully put together after many weeks of hard work, information gathering, interviewing, etc.
By chance, this special edition happens to coincide with the twentieth anniversary of His Majesty King Mohammed VI's accession to the throne.
We felt that it was therefore appropriate to choose a general theme, a leitmotif to our work, which, without purporting to provide an exhaustive review of two decades of rule, would, however, enable our readers to determine both the progress made and the various shortcomings over this entire period.
Which is why this special edition is focused on 'Morocco, between dazzling flashes of brilliance and stagnation'.
One step forward, two steps back
It is important that we highlight the progress made in various areas (and the progress is undeniable) as well as those less illustrious episodes in our country's development.
Indeed, by analysing the major components of economic growth, we are able to be build a clear and objective picture about the Kingdom's economic trajectory and the resulting social progress.
Morocco, which experienced average economic growth of 6% or more during the first decade of this century, has experienced, from 2010, the delayed effects of the global economic and financial crisis of 2007-2008.
The second decade of the reign of His Majesty Mohammed VI has proved more challenging, with growth slowing to 4% on average over this period. This has largely been due to a drastic fall in demand for Moroccan products, primarily from Europe.
But, regardless of whether growth has been strong or weak and, despite the fact that there are a number of commentators who would highlight our economy's resilience, it has to be acknowledged that wealth creation has just not been sufficient to bring down the worrying high level of unemployment, particularly among youngsters, and meet people's expectations, resulting in ever widening social disparities.
Throughout this period, however, notable progress has been made in areas such as basic infrastructure and facilities while there have also been a number of success stories in offshoring, the Tangier Med I and II ports, the high-speed rail link, a strategic gamble on renewable energy as well as investment by a number of major foreign investors in the aeronautical and automotive (manufacturers and equipment makers) sectors.
Against such a backdrop, two conclusions clearly come to mind.
First, that the economy remains a permanent hostage to the vagaries of the weather, which is why GDP growth often fluctuates, downwards or upwards, by several percentage points from one year to the next.
And second, a number of phenomena have emerged that have strongly altered perceptions about the kind of globalisation that countries like Morocco had initially envisaged when it signed dozens of free-trade agreements.
Because right now, although globalisation still exists, its make-up and its agents have changed, with the awakening of the Asian continent, the ongoing threat of trade wars between the major powers (USA and China), populism on the rise, success to be had from adopting protectionist policies, a growing sense of parochialism and a resurgence of nationalist tendencies.
In addition, the world has entered a new era, characterised by significant technological change and a wave of digitalisation in its myriad forms, etc.
In such a context, Morocco has experienced some 'dazzling successes', to quote the highly appropriate words of a savvy economist, Mr Brahim Benjelloun, who alludes to them in the high-powered interview that he gave us (see the following pages), as well as the periods of stagnation that are all too painfully prevalent throughout this special edition.
But, as will be clearly seen from the various articles published in this special edition, although the objective criteria for sustained and strong growth have been met in a number of areas, although the government has fulfilled many of its obligations, economic growth has been restrained. This is due to the failings of the private sector to provide the necessary stimulus to enable productive investment to take off.
Fresh ideas
Despite the Sovereign, on the Kingdom's behalf, proclaiming the need for a more inclusive style of development based on a new model, the entrepreneurial class in particular, and the economic machine in general, have not yet fully comprehended what that inevitably entails.
The government has therefore embarked on a fresh, more socially-oriented approach that it needs to fund, despite it already running a chronic budget deficit, which makes the whole thing a lot more difficult.
So how can the private sector be encouraged to be more proactive and dynamic?
How can we make a success of an ecosystem-based strategy and a partnership between domestic businesses and foreign investors?
When all is said and done, how can we rise to the difficult challenge of generating solid and sustainable growth, something that is universally desired?
Miracles, of course, do not happen and nobody has a magic wand!
But, this special edition's modest collection of analyses, critiques and proposals might, perhaps, generate some relevant ideas.
La Tribune and www.lnt.ma will have therefore made their humble contribution to the quest for a sustainable means of achieving economic and social development.
Fahd YATA
Pour aller plus loin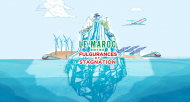 Vous souhaitez être informé en temps réel ?
Soyez notifié dès qu'un article de cette rubrique est publié.