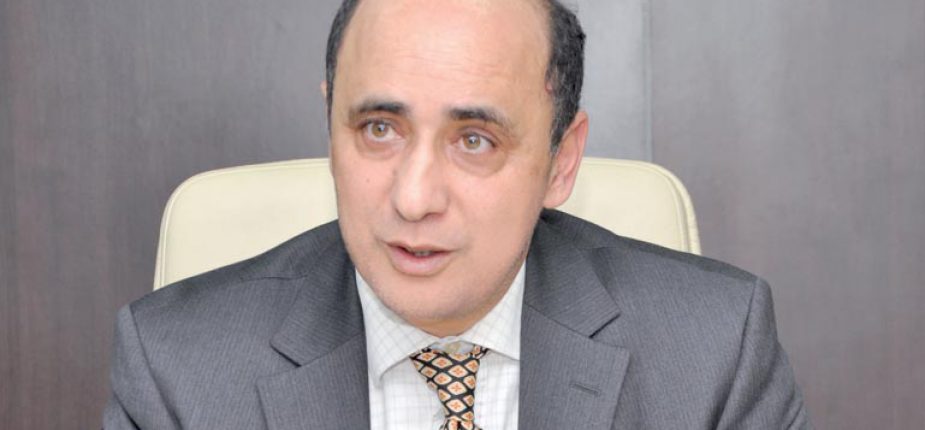 Hassan Boubrik, Président de l'ACAPS
Économie et Finance
Interview with Mr. Hassan Boubrik: 5th Insurance Convention, ACAPS facing a number of challenges posed by disruption
le 9 mai 2018
Act No. 64-12, which established the Insurance and Social Welfare Supervisory Authority of (ACAPS), was decreed 4th March 2014.
6th February 2016, its Chairman was appointed, Mr. Hassan Boubrik, previously Director of DAPS (Insurance and Social Welfare Directorate, Ministry of the Economy and Finance), the forerunner of the newly-established supervisory authority of Morocco's insurance and social welfare industry. 
14th April 2016, the Authority's first Board meeting was held after all its members had been appointed or nominated, including three independent members, by order of the Head of Government.
The ACAPS Board has seven members, three of whom are women, Mrs. Fouzia Zaaboul, Director of Treasury and External Finance, Mrs. Nezha Hayat, AMMC Chairperson and Mrs. Imane El Malki, Magistrate at the Court of Cassation. A number of internal and external projects have since been launched with significant progress made.
Over the past two years, the Authority's Board has sat on eight occasions, enabling the Authority's work to progress at a rapid pace.
And, what has been important is that the internal modus operandi, including staffing, internal organisation and organisational structure, was drawn up and implemented quickly. A number of different projects have subsequently been initiated and are currently being carried out, primarily those involving information systems upgrade.
In its first year, ACAPS recruited 70 staff, including lawyers, inspectors, actuaries and financiers with experience of the insurance industry as well as computer scientists, many of whom have come from the private sector. While DAPS had a staff of 100, ACAPS currently employs 170 persons.
As the regulatory authority, ACAPS has managed to attract the talented personnel needed for it to assume its responsibilities effectively. The different projects carried out by the Authority include those related to digitising services, particularly for processing ​​claims or declarations of regulatory statements by entities that come under its supervision.
In this respect, mention must be made of the 'Web'Inter' software application, which provides a one-stop-shop, enabling insurance brokers to file declarations and carry out other administrative tasks (change of address, etc.).
This software application was finalised and introduced in December 2017, thereby enabling the Authority to receive reports from brokers and provide them with reliable and transparent feedback regarding their business.
It replaces paper-based declarations which used to sometimes cause problems from an operational point of view. Today, figures about production, fees received, etc., are available almost in real time, i.e. one week after the end of each quarter.
The information is not only easily exploitable but, more importantly, is very comprehensive.
The new insurance supervisory authority has also introduced a system for managing its documents digitally. Any information received in hard copy is scanned and archived.
Mail is computerised to enable easy access to documentation and ensure that discussions with all parties are digitised, so as to improve productivity and shorten deadlines.
With ACAPS now fully operational, its President, Mr. Boubrik, was kind enough to answer our questions during the following interview.
La Nouvelle Tribune:
Mr. Hassan Boubrik, the 5th Insurance Convention, which opens this Wednesday, 4th April 2018, deals with one of the key issues affecting the insurance industry, 'disruption', reflecting the various changes that have occurred. How does the regulatory authority intend to tackle these disruptive developments? 
Mr. Hassan Boubrik:
New technologies have caused major upheaval in every possible way. They have had a significant impact on financial services, particularly on the insurance industry.
These developments create extraordinary opportunities as well as presenting us, the regulatory authority, with a number of challenges. How does one take full advantage of the opportunities offered, while ensuring that policyholders are appropriately protected? What support should be given to insurance companies, particularly the distribution network, to enable it to adapt to these changes? Other issues such as personal data protection or cyber-risk must also to be taken into consideration.
You have headed up ACAPS for the past two years. Please could you tell us about the main changes brought about by this new authority to the insurance and social welfare industry?
It is first worth recalling that the Authority was established to provide the insurance and social welfare industry's supervisory authority with the independence and flexibility needed to assume its responsibilities. In achieving, our country now complies with the highest international standards.
ACAPS is almost two years old. Since it was established, in addition to the numerous internal projects, it has also initiated a number of important regulatory projects. As far as the insurance industry is concerned, we first prepared a general authority circular aimed at consolidating and codifying the various regulations that were previously dotted among a large number of decrees, orders or circulars. This general circular also includes a number of important new features, particularly in terms of governance and the framework governing reinsurance.
This circular was reviewed by the regulatory commission in November 2016. It has also been approved by the Ministry of the Economy and Finance and is currently being reviewed by the General Secretariat of the Government (SGG). We are also working hard with SGG staff in the hope of publishing it in the Official Gazette in the very near future.
We have also drawn up a series of implementing regulations relating to catastrophe insurance, takaful insurance and builder's risk insurance and decennial liability. All such regulations have been reviewed by the regulatory committee and submitted to the Ministry of the Economy and Finance for review and signature or ratification.
As far as the social welfare sector is concerned, we carried out a statutory inspection, at the end of which we published a report containing a number of recommendations which was submitted to the Head of Government. We have also worked in coordination with the Prime Minister's office and with all stakeholders on the implementing regulations regarding extending social protection to non-salaried workers.
You spoke of new developments brought about by the general circular relating to reinsurance. Please could you tell us more about them?
This circular, when published, will bring about significant changes to the framework governing reinsurance. Change has become necessary given that the SCR's statutory assignment has been abolished.
Reinsurance claims will, from now on, be accepted as cover for technical reserves depending on their rating. The Kingdom's reinsurers will continue, however, to be treated in a manner consistent with the best ratings.
We are also abandoning the concept of approving reinsurance contracts beforehand, moving instead towards increased accountability by insurance companies' decision-making bodies and a retrospective approach to inspection. From now on, each company's Board will have to approve, within the framework of its solvency report, guiding principles and strategy governing its reinsurance policy. The latter will have to satisfy three criteria: having adequate risk cover (not letting risks exceed a company's uninsured capacity), using local capacity appropriately and having a diversified portfolio of high-quality reinsurers.
What are the other new features introduced by the new general insurance circular?
This circular also introduces provisions relating to the rules for calculating and maintaining technical provisions, the aim being to ensure transparency and consistency with regard to these rules and to avoid situations in which certain companies might adjust their provisions so as to 'massage' their earnings (e.g. recognising more technical provisions when financial results are good or fewer provisions or making write-backs when financial markets and investment portfolios perform less well).
New rules relating to claims on brokers have also been introduced. Until now, the latter were provisioned at each company's discretion, which led to somewhat questionable practices, resulting in a sharp increase in the inventory of such claims.
DAPS published a circular more than two years ago with the aim of introducing a little order and to begin tackling the problem.  This circular related to, among other things, insurance kick-backs.
Since the circular was published, additional rules have been introduced obliging companies to provision for claims on brokers for premiums that have not been repaid within the prescribed deadline.
Other rules include those relating to governance and accreditation of insurance companies' directors and auditors.
Does the accreditation procedure for insurance agents and insurance brokers still apply?
Yes, because the bill of law making wholesale changes this regulation is still being reviewed by the General Secretariat of the Government.
Under the new legislation, insurance agents will not have to sit the exam, but insurance brokers will. The aim is to make companies more responsible for their agents in terms of training, qualification and support.
In the meantime, it is worth recalling that a professional exam has just been held in February 2018 with around 1,300 prospective insurance agents and brokers sitting the exam.
Candidates had to complete a computerised questionnaire (QCM) with eligible candidates then undergoing an oral test before a jury. Of the 1,300 or more candidates, 377 were admitted.
What about the new compulsory insurance contracts?
As I mentioned before, we have drawn up implementing regulations for these new insurance contracts and submitted them to the Ministry of the Economy and Finance.
This is indeed the case for catastrophe insurance which will soon affect a very large number of people. In fact, automobile insurance, for example, will include a compulsory clause covering any type of catastrophe, such as earthquake, flood, etc. This insurance will cover not only the vehicle and its occupants, but also the policyholder, spouse and dependent children, even if they were not in the vehicle at the time of the event.
A solidarity fund for catastrophes will compensate uninsured victims. It will be funded by the premiums paid in respect of this clause by insurance companies as well as by the Solidarity Insurance Fund.
I would also like to talk about builder's risk insurance, construction insurance and decennial liability.
Builder's risk insurance covers third parties for personal injury and damage to property arising during construction work (including damage to adjoining buildings). The prime contractor is also covered under this type of contract and will, from now on, be covered for any damage to the structure on completion of and/or during construction work.
Decennial liability provides investment protection for buyers and future owners. The fact that this insurance is compulsory will enable buyers and owners, should their building collapse or be in danger of collapsing, to be rapidly compensated without needing to identify who is responsible, regardless of whether they are civilly liable and solvent at the time of the catastrophe.
These compulsory insurance contracts, which will provide security to developers as far as their investment is concerned, are also likely to contribute indirectly to making the construction industry more professional and to improving construction quality by ensuring greater compliance with standards.
The legislation and other implementing circulars in respect of these insurance contracts are in the process of being approved by the Ministry of the Economy and Finance.
Regarding alternative insurance products, aren't you a little late given that participatory finance companies are already operational? 
The process of drafting and adopting implementing regulations for takaful insurance is at an advanced stage. These regulations were drawn up by ACAPS after consultation with the sector and submitted to the Ministry of the Economy and Finance and the General Secretariat of the Government. Presentations have been made to the High Council of Ulemas because, as you know, its assent is required for any legislative bill or regulation as well as for products that come under the remit of takaful insurance and participatory finance. These bills are now being reviewed by this Council and we await its opinion. Once its opinion has been given, the insurance companies will then get involved…
Interview by Afifa Dassouli
Original article : https://lnt.ma/entretien-m-hassan-boubrik-5e-rendez-de-lassurance-lacaps-face-aux-defis-de-disruption/