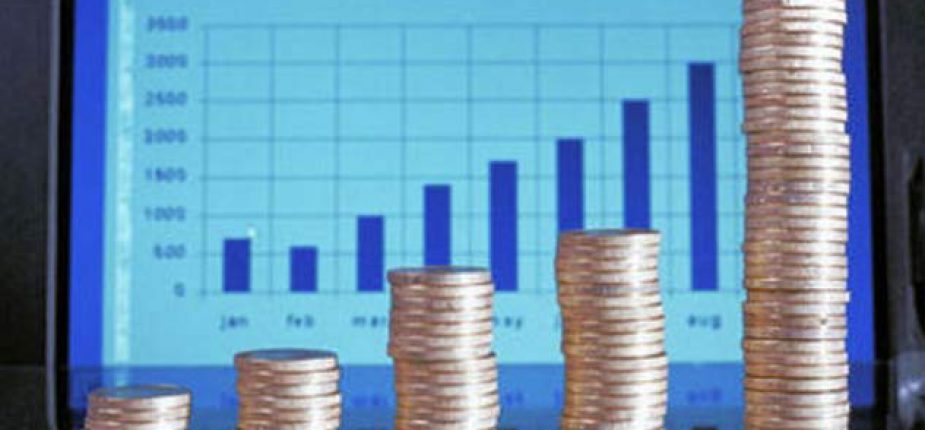 Économie et Finance
Growth is returning but delays and blockages persist
le 16 juillet 2018
Has Morocco's economy finally returned to a growth trajectory, as illustrated by the most recent report of May 2018 on the state of the economy?
The Ministry of Finance's economic report, based on March data, states that after "a year in which the rate of growth accelerated to 4.2% in 2017, growth is likely to be around 3.2% in 2018".
According to the DEPF, non-agricultural economic activity is expected to accelerate in relative terms, driven by an improvement in the tertiary sector and secondary export activities. This is due to the fact that exports, excluding OCP's, performed well to end April 2018, reflecting the strong momentum of key export sectors such as automotive and aeronautics. Investment, in particular, is likely to remain robust based on the fact that these positive trends are likely to persist.
These positive numbers have had little impact, however, on overall business sentiment, with business confidence showing few tangible signs of improvement.
The question, therefore, based on these figures, is whether the Moroccan economy has emerged from the economic slump of the post-financial crisis of 2007-2008 and, if that is indeed the case, why has economic growth been so moderate?
We checked out these findings with a banker whose remit encompasses every sector of the economy, Mr Mohamed Agoumi, Managing Director responsible for International Coordination at BMCE Bank of Africa. Mr Agoumi, who is also an experienced economist, believes that, "Over the past three or four years, growth has undoubtedly been weak because Europe, our main customer, has struggled to deliver any significant level of growth.
Fortunately, since last year, the domestic economy has resumed its growth trajectory. But have we made up for those years in which Europe was in crisis? The world being what it is, probably not."
Burdened by the past
In Mr Agoumi's opinion, there are a number of important reasons for this.
First, payment periods between companies are extremely long.
Second, defaults remain at a high level, as illustrated by the banks' non-performing loan ratio, which rose again this year to above 7%. This is high for Morocco, given that there was a time when it was 3% at most.
This clearly implies that the economy is not yet free of the burden brought about by this recent challenging period and that the current environment remains gloomy is therefore entirely understandable.
Mohamed Agoumi believes that there are at least three explicit structural reasons for this contradictory situation: "The first", he says, "is administrative, because Morocco does not yet have an accelerated decision-making process.
There are of course two aspects to growth. First, economic health, and, above all, the speed at which economic transactions are executed. The faster the pace, the more money the State and businesses can make. This is called the velocity of money."
There are countries where things are happening much faster. It is clear that a new approach is needed to accelerate the pace of investment. We hear interesting things, of course, without actually seeing concrete results. And this is a huge obstacle for the Moroccan economy.
The second reason, according to Mohamed Agoumi, is that "domestic growth, putting aside the manufacturing component, is largely driven by sectors such as agriculture and real estate".
Agriculture, however, is highly dependent on the vagaries of the weather and its performance can fluctuate as a result. It is therefore impossible to build something that is sustainable with such high volatility. Agricultural performance can only be judged over smoothed 10-year periods.
The problems which have negatively impacted the real estate industry are ongoing and remain unresolved.
It is difficult to forget that far too many buildings were built by comparison with actual market demand at a time when the financial and economic crisis in Europe significantly reduced overseas demand, especially in the high-end segment, as well as impacting purchases by expatriate Moroccans.
The social housing segment was also affected, first by excess supply, then by a slowdown in demand over the past three years.
The result of all this is that most real estate developments have still not been completed.
The banks, which had lent heavily to real estate developers, have sharply reduced their exposure to this sector, adopting a more conservative and selective approach.
The third and final reason, according to Mr Agoumi, is that Morocco has enjoyed an exceptional period of growth and a positive image overseas since the beginning of the reign of King Mohammed VI.
There are now a number of sectors in which Morocco is a major league player such as steel, construction, banking and insurance and aeronautics.
For example, France now regards Morocco's banking sector as a genuine competitor in Africa.
And the same could also be said for the insurance industry.
Perhaps Morocco is now perhaps 'paying the price' of its own success'?
The country enjoyed a period of "ten or fifteen glorious years", explains Mr Agoumi, referring to the first decade of the reign of King Mohammed VI, during which the context was very different.
 "We opened up the economy to a large extent, we encouraged entrepreneurs, momentum was at its strongest! Today, I think we need this kind of 'second wind', an impetus which of course won't be the same as before because we were small then and no one was watching us. This needs to be sorted out quickly because we are now competing in the major league in a number of sectors and competition is fierce on all fronts."
It remains to be seen what kind of 'second wind' this will be.
Clean up our act and get going again
To achieve this, the country has to adopt a different stance which must take into account several new factors.
The first of them is the issue of 'Doing Business'. It is crucial that a list is drawn up of what is wrong and then for each of the problems stated to be tackled one by one.
The most important of these is the issue of corruption and the judicial system, especially its effectiveness, speed and independence.
'Doing Business' also includes everything already mentioned with regard to the Administration, including delays in implementation, red tape, complexities in how the system works, as well as how to approach the tax issue.
What foreign investors need is far-sightedness and transparency.
What is most definitely needed is to have an overall tax framework that is strictly complied with, at grassroots level. Standardised rules for foreign investors are also extremely important because they need to know where they are heading!
This is all underpinned by the same reasoning that Mr Agoumi summarised in a single sentence, "The period of time that elapses between a government decision and actual implementation, at grassroots level, needs to be very short. In the private sector, this is known as the start-up phase."
Morocco must make its reform process a top priority if it is to take advantage of the current upturn and tackle the many challenging projects that it faces head-on.
Among these are the real estate sector, education, which is crucial, as well as vocational training, sector by sector.
Last but not least, the final point is how to go about resolving the issue of the lengthy payment periods between the Administration and businesses and between businesses themselves.
The VAT refund initiative therefore represents a very good start when it comes to putting fuel into the economic engine.
Furthermore, to support SMEs, which constitute the vast majority of companies in Morocco, the State Budget needs to release funds to them to ensure that they receive what they are owed by the public authorities.
This would already be a major step forward and would have a positive impact on the credit approval process and bolster the banks' confidence in companies as well as between businesses themselves.
It is simply a question of applying the law, as it stands, on payment periods as few companies currently wish to work for the State because of the delays in receiving payment.
Mr Mohamed Agoumi concluded on a somewhat optimistic note, however, commenting that "despite all this, a number of sectors are beginning to fuel growth on an ongoing basis. Entire swathes of the economy have returned to growth. Let's be positive and help them to speed up the pace.
Our country is attracting more and more foreign investment, the tourism sector has picked up and agribusiness is performing relatively well, not to mention, of course, the automotive and aeronautics sectors." 
Afifa Dassouli