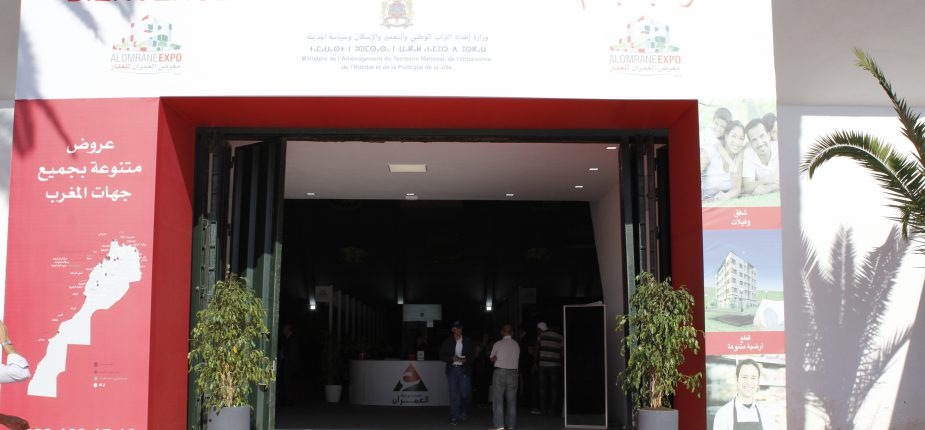 Économie et Finance
Al Omrane taps the capital markets for the first time with a huge offering
le 21 novembre 2018
Al Omrane Group has announced a bond issue. The prospectus for the offering was approved by the Moroccan Capital Markets Authority (AMMC) 30 October 2018.
This private placement is the first time that Al Omrane Holding (HAO) has tapped the capital markets. The issue is also exceptional by its structure and size.
Al Omrane Group's first ever offering is entirely consistent with the government's recent decision to diversify its sources of finance by increasingly resorting to private capital! And in this its first offering, Al Omrane is not pulling any punches, asking the market to cough up one billion dirhams.
But the most important feature of this issue lies in the fact that half of the offering, MAD 500 million, is to be raised in the form of Green, Social and Sustainable Bonds. And, that the funds raised from issuing these sustainable bonds will be used to finance Al Omrane's environmental and social projects.
Half will be green!
The environmental projects in question fall under the category of energy-efficient buildings, meaning construction and/or pilot housing projects that incorporate a variety of innovative architectural and technical solutions based on Morocco's different climate zones.
In this category, the selected projects include Al Omrane's head office – expected to generate 133 MWh/year of energy savings and reduce greenhouse gases by 62 tonnes of CO2 equivalent/year – and 3 pilot projects with an overall capacity of 481 units in El Hajeb, Tamensourt and Nador. The latter are expected to generate savings of 577 MWh/year and reduce greenhouse gas emissions by 51 tonnes CO2 equivalent/year.
Green projects and social projects will also be financed out of the same MAD 500 million sustainable bond tranche.
In this respect, 4 projects located in Casablanca and Marrakech are to be prioritised. These projects aim to provide 32,800 people with access to housing and essential services.
This issue represents a major strategic shift for Al Omrane, Morocco's leading public-sector real estate and housing development company.
To satisfy the criteria for issuing bonds of this type, Al Omrane has established a clear framework for appraising and selecting eligible projects, allocating the funds raised, managing these funds as well as monitoring and reporting on their use and the social and environmental benefits of eligible projects.
This framework has been established in accordance with the relevant international standards (Green Bond Principles and Social Bond Principles) as certified by Vigeo Eiris, an independent third party which has reviewed the framework governing this offering.

The issue's structure and terms
Turning to the financial side of things, the sustainable bonds issued by Al Omrane have a 10-year maturity with principal repaid annually on a straight-line basis.
The bonds will be allocated by the 'French auction' method and will offer a premium of between 100 and 110 basis points (versus a premium of between 110 and 120 basis points for the plain vanilla bonds offered concurrently).
It is worth noting that as far as the terms of Al Omrane Holding's first ever issue is concerned, there is no difference between the plain vanilla bonds and the green, social and sustainable bonds.
Each of these two categories has three tranches: the first, not listed on the Stock Exchange, redeemable and with a fixed rate; the second, listed, redeemable and with a fixed rate; and the third, unlisted, redeemable and with a floating rate. These three tranches have been differentiated to meet the portfolio management requirements of the various categories of institutional investor.
It is also important for investors to have some detailed information about the company's financial health and its business activity.
2017 results mixed
It is first worth pointing out that Al Omrane Holding is private limited company with Executive and Supervisory Boards. As at 30 June 2018, the company's share capital was MAD 2,104,047,700, owned by the State.
The purpose of the holding company is to implement public policy with regard to housing by developing appropriate real estate development and financial strategies. The company has no fewer than 14 subsidiaries that specialise in various business lines and projects. Consolidated turnover was MAD 4,635,231,000 in 2015, MAD 5,326,826,000 in 2016, an increase of 14.9%, and MAD 5,048,287,000 in 2017, down 5.2%.
HAO's consolidated net income over the past three financial years went from MAD 464 million in 2015 to MAD 582 million in 2016, an increase of 25.6% before declining by 56.5% to MAD 253.5 million in 2017.
HAO's shareholders' equity stood at MAD 5.6 billion in 2017 with total liabilities of MAD 53.6 billion dirhams. HAO's consolidated financing liabilities amounted to MAD 2.85 billion, without it of course having issued any bonds. Current liabilities including accounts payable to suppliers, customers and other parties – government employees – stood at MAD 42.6 billion.
HAO's bond issue prospectus is very explicit about the group's debt position in the paragraph which states: "In order to support its development plan, Al Omrane Group is financed by domestic and international financial institutions. Al Omrane Group's debt position remains under control with a net gearing of 56.5% at 31 December 2017.
To reduce its currency risk exposure on its foreign currency-denominated debt, HAO hedges its exchange rate exposure so as to minimise debt servicing costs and reduce the overall cost of its debt.
Furthermore, HAO is gradually replacing its foreign currency-denominated debt with dirham-denominated debt."
The most important feature of HAO's MAD 1 billion mixed bond issue is its investment plan for the period 2018-2020, which is predicated on it generating MAD 5.7 billion of turnover in 2018, MAD 5.9 billion in 2019 and MAD 6 billion in 2020.
For the current financial year, the holding company's consolidated turnover is expected to reach MAD 5.3 billion with net income of MAD 397 million. In 2019, turnover is forecast to reach MAD 5.67 billion and net income MAD 446 million.
Turning to HAO's risk profile, one of the major risks facing the company is its high level of inventory as mentioned in the prospectus in the following paragraph:
"At 31/12/2017, inventories amounted to MAD 32.1 billion, the equivalent of almost 60% of the Group's total assets, MAD 15.7 billion of which were work in progress and MAD 15.3 billion of finished goods.
The Group's inventory committee, management committee and sales department are monitoring this situation closely so as to identify any specific programmes encountering difficulties as far as marketing is concerned. The Group has also adopted an official process for reporting inventory data."
Lastly, it is worth recalling that that the subscription period runs over 3 days from 12 to 14 November inclusive.
There is no question of this transaction being anything but a success since institutional investors are keen on diversifying their investment portfolios. This is due to the fact the returns earned on financial investments are extremely low…
Afifa Dassouli
Spotlight on Green, Social and Sustainable Bonds as defined by the AMMC:

Green, Social and Sustainable bonds are the preferred investment choice when financing projects that help achieve the UN's global sustainable development goals.
Sustainable bonds comply with the general principles governing relations between issuer and investor (duty to respect agreed contractual terms and provide ongoing and frequent information etc.) without there being any specific legal regime.
Given the market's rapid growth, however, the various stakeholders have endeavoured to develop principles and best practices when it comes to investor-issuer relations in relation to bond issues and agreements entered into with local authorities. International standards for sustainable bonds do not require any specific features in terms of how a Green, Social and Sustainable Bond issue is structured. In addition, the operating principles governing these instruments are identical in every aspect, the only exception being the way in which the funds raised are allocated.
The way in which the funds are allocated is therefore the cornerstone of sustainable bonds. The funds raised must be allocated to projects which have an environmental and/or social impact. Eligible projects may be either prospective projects, where finance is needed to implement them, or existing projects, for which the issuer is looking to refinance its debt.
The projects requiring finance must be clearly defined by the issuer and their impacts clearly described and quantified. In addition, to qualify as a social bond, the issuer must also define the target population(s) that is/are expected to benefit from the projects' positive social impact.
In its guide on sustainable bonds, the AMMC states that it is not able to act as guarantor for the issue's social or environmental attributes but instead relies on a second opinion provided by an independent auditor or external certification provided by the issuer. The AMMC ensures, however that sufficient information about the process adopted by the issuer is provided to potential investors.
Green, Social and Sustainable Bond issues are therefore subject to the same due diligence customarily carried out by the AMMC. However, particular emphasis is place on describing those aspects which relate to how the funds raised are to be allocated, the specific target, the criteria used to select investments as well as the latter's' environmental and/or social impact.
In addition, the procedures for communicating with investors must be well defined, ensuring that the latter are provided with clear, relevant and up-to-date information. Investors must also be informed of the independent auditor's conclusions.
AD