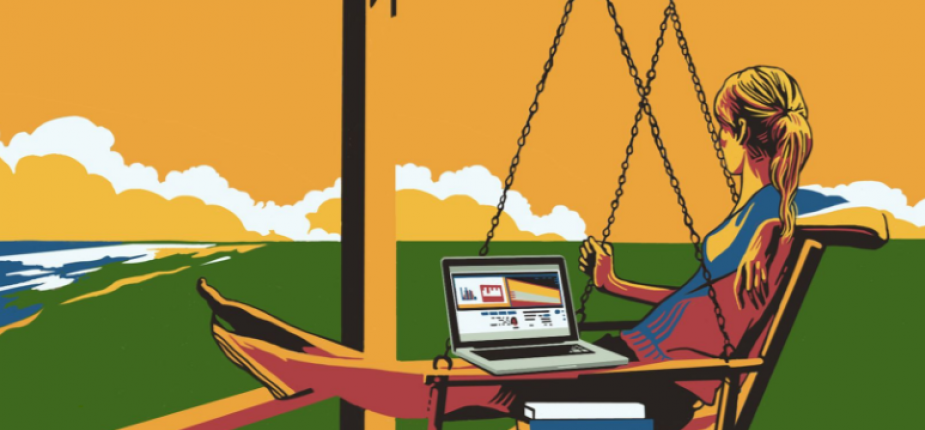 Culture
Does a Raise or Remote Work Sound Better?
| le 24 July 2020

Dick Black still remembers the guy he worked with years ago who logged on remotely from a beach in Bali.
"He's like, 'I got strong Wi-Fi,' " Mr. Black, a 38-year old senior engineering manager, recalls. By late February, Mr. Black was ready to give the work-from-anywhere dream his own shot. He asked his employer, tech firm Twilio, if he could move from his Denver office to the Atlanta area.
Now he's poised to kill his commute and buy a house on a lake. The company hasn't decided whether he'll have to take a pay cut, but he doesn't really care.
"It's almost like a reward," he said of Twilio's approval of his permanent work-from-home request.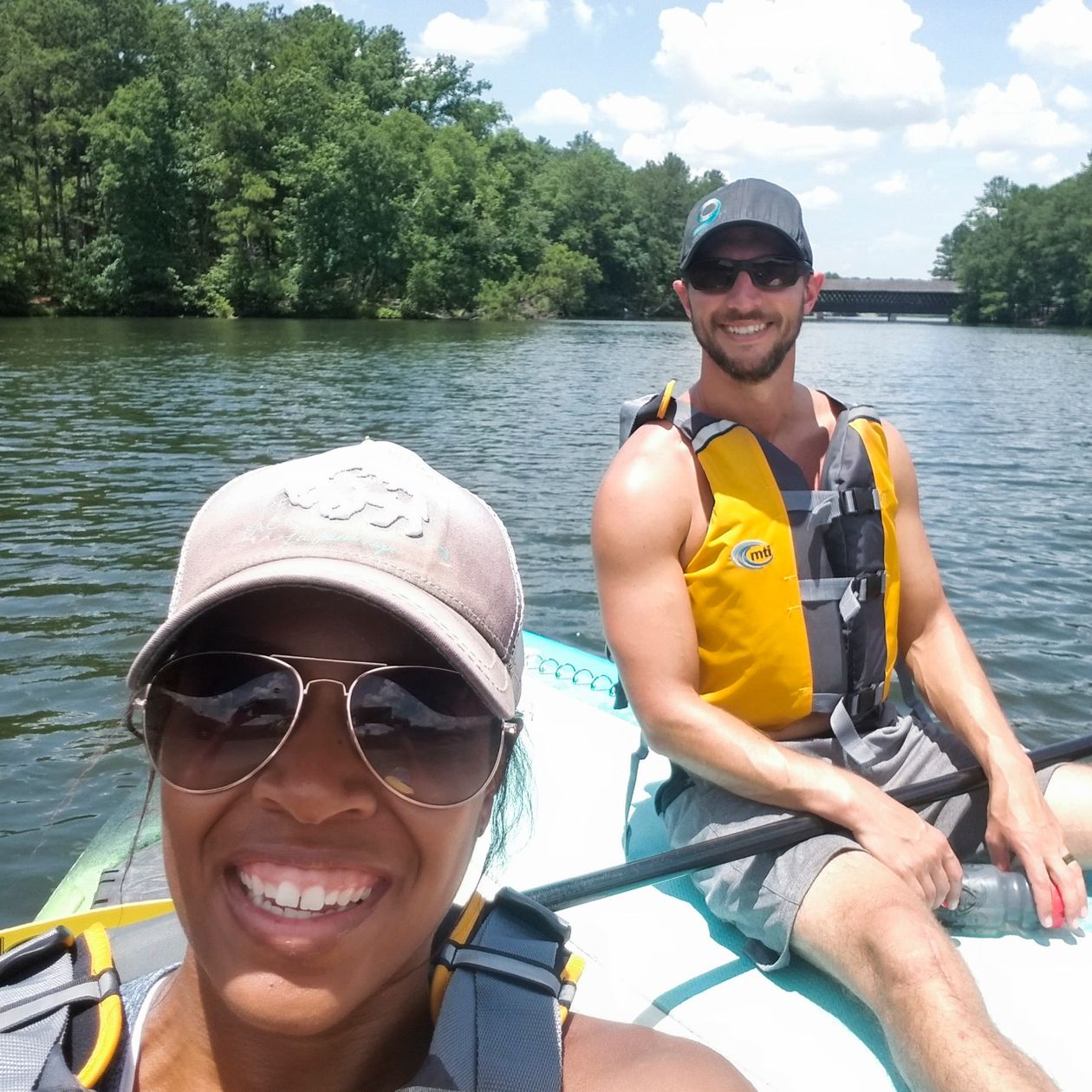 Where the promise of on-site haircuts and bountiful buffets once drew talent to Silicon Valley, and the promise of part-time hours once attracted working parents to flexible companies, staying home has emerged as the hot corporate perk.
Workers can enjoy better views, cheaper rent, more time. Companies can slash their real estate costs. For managers, executives and former cubicle dwellers alike, the setup can sometimes feel like a dream. For now, at least.
"The euphoria is kind of peaking," says Nicholas Bloom, an economist at Stanford University's Graduate School of Business.
Part of the appeal might stem from the fact that we've only been doing this for a few months, when the weather's warm. Even if you remove the Covid-related factors from the equation—the chaos of taking conference calls with children underfoot, the stress of trying to focus as the world careens into crisis—there's reason to believe working from home has some downsides. An experiment that Dr. Bloom did with workers in China in 2009 and 2010 finds that intense loneliness tended to set in by the ninth month.
"This is like one year into a relationship," he says. "It's the early honeymoon where none of the fights have started."
He declares remote work a 2019 perk, a 2020 necessity and a "2022 attribute which some people are going to like and others are going to loathe."
For now, many remain fans. In a Stanford survey of 2,500 Americans in June and July, half of respondents said the ability to work from home two to three days a week in a post-Covid world was equal to getting a pay increase of 10% or more. Another 17% said it was like getting up to a 9% raise.
Connor Porter, a 26-year-old information technology specialist in Snohomish, Wash., balked when I asked if he'd take the opportunity to work more from home over a 15% raise.
But 5%?
"Absolutely," he said.
When hunting for a new job this spring, he prioritized remote-friendly options. He started in June with a company that lets him stay home four days a week. During breaks, the father of two changes diapers and preps meals.
"I need that, for my life, for my family," he says.
Companies like Twitter and Facebook have moved toward making telecommuting permanent for many workers. In May, Dallas-based consulting firm Bottle Rocket told its 250 employees they were free of the office forever and could disperse as they liked, only asking that they stay in the U.S. at first. Whether they spend their former commuting time obsessing over spreadsheets or bingeing on Netflix, it's good for business, says chief executive Calvin Carter. He reasons that extra relaxation gets the workday off to a better start than stewing in traffic.
Then there are the implications for hiring. Mr. Carter says his company used to lose out on solid candidates who didn't want to move to Dallas or work in an office. Veteran employees often left because they wanted to live closer to family or by the water. "By having work-from-wherever, half of our turnover problem has gone away," Mr. Carter says.
A decade ago, the first and often only ask from working parents craving more flexibility was the ability to work part-time, says Jami McKeon, the chair of law firm Morgan Lewis & Bockius. Now the conversation increasingly starts with remote work. It eases the same pain points: the ability to grab your kid from the school bus and enjoy a snack together, time to run to the dry cleaner before it closes.
Ms. McKeon, who lives in the Philadelphia area, ushered in a twice-weekly telecommuting program for associate lawyers a few years ago. But the firm has mostly been working remotely full-time since March, and Ms. McKeon is wondering if it even needs as formal a program going forward. Now that everyone's proven they can do it, maybe setting out strict guidelines and structure isn't as necessary.
This spring's global remote work experiment has even won over some skeptics. Sierra Sterler, a 30-year-old data engineer with an education technology company, was nervous to leave the office behind, fearing she'd have trouble focusing and feel disconnected from her colleagues. She was surprised to find she loves working at her parents' house in Sonoma County, Calif., with her family goldendoodle at her feet. She's always struggled to break away from work for vacations. Could remote work be the key to exploring Italy or Montana for months at a time?
"I thought I would need to quit my job in order to go and fulfill these travel fantasies," she says. "Now I think there's a real possibility I could do this."
Still, she says, there's one perk she'll always look for in a job: the option to go into an office when she wants.
How to Ask to Work From Home
Whether you've always pined to work in your pajamas or the pandemic opened your eyes to the benefits of telecommuting, now could be the right time to ask your boss. "In some ways, we now hold the upper hand. We can say what it is we want to keep from this time," says "The Fifth Trimester" author Lauren Smith Brody, who consults with companies and coaches individuals about flexible work strategies. "I think everything's on the table."
Here are her tips for popping the remote work question to your boss:
Internalize the benefits for you and your company. Arm yourself with research about the advantages of remote work on measures like productivity, and approach the conversation as a career-development conversation, rather than a negotiation. You're not asking for an accommodation, you're coming up with a plan to make you even more successful in your job.
Examine the official policies and off-the-books precedents at your firm. And look externally, too. What are your competitors doing when it comes to workplace flexibility? If they're offering more, make the case that your company needs to keep up. If your company is already ahead, show how that's affected the firm positively and urge your boss to keep pace by granting your request.
Have a plan. Show how you'll meet and exceed your job description while working from home. Anticipate concerns your boss, and boss's boss, might have, and have solutions on hand to quell their fears. Could you volunteer to do a trial period? Commit to being available on Slack during set hours? Find a way to measure your productivity, and show you'll be accountable even when you're out of sight.
Look backward. Your greatest weapon could be the past few months. If you've been working remotely during Covid-19, point to the quality of your work during that time. Even if you didn't have the best quarter of your career due to child-care issues or stress, there's probably still something to brag about. Did you do more than your peers? Manage to keep a client from jumping ship? If you can accomplish all that during a pandemic, imagine what you can do from home when things normalize.