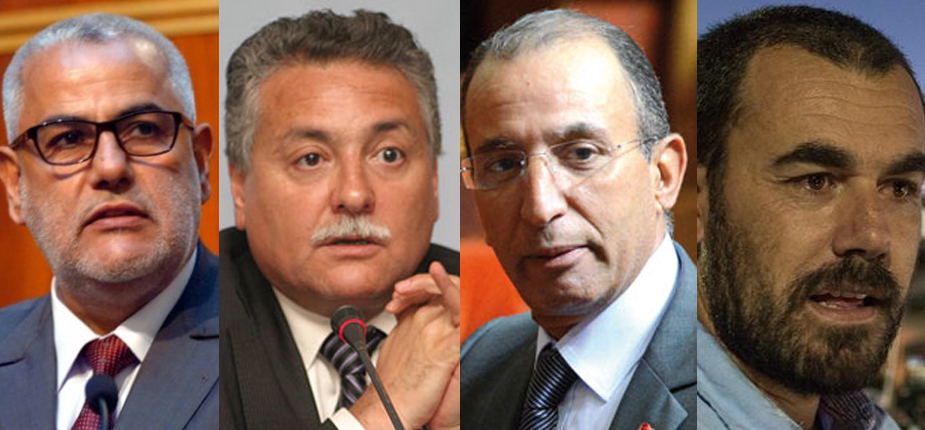 It is not without considerable impatience that we await the initial reaction by the Parliamentary chambers to the 2018 Finance Bill presented last week by Mr Mohamed Boussaid, Minister of the Economy and Finance.
In fact, as explained most eloquently in the opening article of this issue's Finance column penned by Afifa Dassouli, this bill, put before the nation's representatives, reflects a novel dual approach.
A paradigm shift
The first aspect focuses on social issues and needs, particularly in sectors such as education, health, rural areas, regionalisation etc.
There are also effective and positive measures for the corporate sector, aimed at reducing companies' tax burden and enabling them to free up resources so as to boost investment and job creation.
This undoubtedly signals a fresh approach in areas that, hitherto, have been inadequately explored. It also clearly illustrates a healthy and welcome acknowledgement of the need to promote wealth creation and focus the State's budget on priorities which everyone knew were important but which had been previously downplayed.
It is clear that the lessons of last spring's social 'incidents', triggered by the obvious discontent of the people of Al Hoceima and the neighbouring region (strictly speaking, not the Rif, a much larger geographical region) have been learned and that the public authorities have demonstrated through a series of initiatives that they fully intend to correct past mistakes.
Will this significant shift, which provides a sense of hope, be correctly perceived by our fellow citizens at a time when current affairs are dominated by issues that, although 'subsidiary', are being held up as a 'red rag to a bull'?
The Hirak trial, for example, which is to be heard by the Casablanca Court of Appeal, has been postponed time and again, whilst its ring-leader and a number of the co-accused violently express their discontent at being imprisoned, preferring instead to stir up a media storm and fuel an unbridled frenzy on social media rather than appear in the dock in a courtroom so as to explain their stance and convince people that their actions are justifiable.
But perhaps this behaviour shows their political immaturity, the mediocre advice given to them by some of their lawyers (who have their own goals and personal agendas) and, in particular, their obstinate refusal to understand that Hirak is a thing of the past, as illustrated by the sense of calm which has prevailed over Al Hoceima in recent months.
Collateral impact
Today, the Manarat Al Moutawassit project, which is the very cause of the social unrest in this city, is well on its way to being completed, and at a rapid pace, as a recent report by the Court of Auditors has affirmed.
What could not be accomplished over many months is in the process of being so in just a few weeks. It is through this prism and through this prism alone that the severe royal decisions to sack or publicly disown several ministers and senior civil servants may be appraised.
Indeed, the dismissal of a senior Minister of State such as Mr Mohamed Hassad, with a brilliant track record of dedicated selfless service in senior public positions, has caused quite a stir in the press as well as in public opinion as a result of his positive image.
But is that a good enough reason for him to have been spared given that his responsibility as Minister of Interior was to act as the main coordinator of the entire Manarat Al Moutawassit project?
Indeed, many people expressed surprise that the axe had not fallen on other members of the government, such as those from the RNI and the PJD, especially as their departments showed little in the way of action during the period in question…
But, as the 'Jettou Report' clearly indicated, incompetence, laxity and inaction come in varying shades. Punishment was meted out to those who were the most compromised.
This policy of accountability, which has been generally well received by the public, has also had the effect of shaking up the political class. And various political parties are now paying the price.
Consequently, without being directly involved, the PJD could be a collateral victim of this 'political tsunami' triggered by the royal decisions of 24th October.
Not so much the party itself but its current leader Mr Abdelilah Benkirane, who has set his sights on a third term, despite the fact that this is not permitted under the PJD's statutes.
Primus inter pares, prior to and at the time of the Al Hoceima crisis, he undoubtedly bears some responsibility for what happened. But it is the repercussions, however, that have had an impact and which could very well weaken his position at the party conference in a few weeks' time.
Going back to one's roots?
Mouvement Populaire has also bore the brunt of seeing several of its former ministers disowned and Messrs. Hassad and Bencheikh dismissed.
But this party, which has been a member of nearly every government since independence, is not accustomed to rebelling or expressing its displeasure against the highest echelons of power.
The MP has had to bite the bullet, take it on the chin and disown those that have been punished so as to preserve its chances of remaining 'in the game', offering their places to substitute candidates who are raring to go.
In fact, the approach adopted last week by Mr Saad El Othmani, head of government, proves that the decision to dismiss officials was not aimed at political parties such as the MP and the PPS but at the individuals themselves.
As a matter of fact, this has proved somewhat problematic within the Parti du Progrès et du Socialisme, whose General Secretary, Mr Nabil Benabdellah has clearly been knocked off his pedestal by this 'punishment'. Not only has it weakened him, it has brought back into fashion a 'refusenik' spirit that was thought to be long gonet…
However, Moulay Ismaïl Alaoui, undoubtedly the last of those to have suffered hardship prior to the PCM-PLS-PPS' good fortune, wasted no time in contesting the royal decisions with a courage and audacity that his age, past accomplishments, reputation and aura allow.
Clearly more outspoken than a certain Khalid Nacir, he virtually challenged his comrades' sacking, suggesting that the PPS might join the opposition ranks after the Central Committee meeting scheduled for 4th November.
For those who know how such plenary sessions of the Communist Party Central Committee work, the decision most often adopted is the one recommended by the Political Bureau and, more precisely, the one outlined during the General Secretary's introductory speech.
Will this be the case next Saturday?
To return to the opposition ranks would restore some of the PPS' kudos. But what stance would it actually adopt in Parliament where its elected representatives are conspicuous for their lack of political experience, poor oratory skills and unwillingness to express their opinions loud and clear as a true opposition force?
Because today, unquestionably, no one within this party, at least in the House of Representatives, is capable of assuming the mantle worn in parliament for twenty years by such a man as the late Ali Yata…
A return to the years prior to the period of consensual alternating government would mean having to renounce a number of perks and other benefits afforded to parties in government. It would also mean having to tighten one's belt, letting go of salaried activists at the party's HQ and making some full-time staff redundant etc.
Will the PPS really want to make these kinds of cut-backs and go back to a type of political activism that is anonymous, gruelling, thankless and relatively unrewarding, but which, as we know, proved the making of the Moroccan communist movement in all its greatness and honour.
We will have the answer on Saturday…
Fahd YATA
Note: On Saturday 30th October, the PPS' Central Committee voted to remain as a member of Mr El Othmani's government. No comment!
Original article : https://lnt.ma/zefzafi-benkirane-benabdellah-hassad-autres/
Pour aller plus loin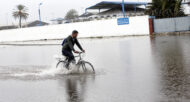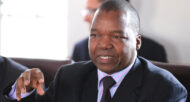 Vous souhaitez être informé en temps réel ?
Soyez notifié dès qu'un article de cette rubrique est publié.