The WTO expects exports and imports to increase by just 1% in 2023. PHOTO: FABRICE COFFRINI/AGENCE FRANCE-PRESSE/GETTY IMAGES
Slowing demand in the West and the travails of the Chinese economy are weighing on imports and exports of goods
By Paul Hannon – The Wall Street Journal
World trade in goods is set to slow more sharply than previously expected next year, possibly easing inflationary pressures but raising the risk of a global recession, a new forecast shows.
With the surge in energy costs and rising interest rates weakening household demand, exports and imports should increase by just 1% in 2023, down from a previous forecast of 3.4%, the World Trade Organization said Wednesday.
A slowdown in trade flows driven by weakening demand could help bring down price pressures by unblocking supply chains and reducing transport costs. It also means there is an increased risk that the global economy will contract.
"The global economy faces a multi-pronged crisis," said Ngozi Okonjo-Iweala, secretary-general of the WTO, the Geneva-based body responsible for enforcing the rules that govern global trade. "The picture for 2023 has darkened considerably."
The WTO also lowered its forecast for global economic growth in 2023 to 2.3% from 3.3%, and warned of an even sharper slowdown should central banks raise their key interest rates too sharply.
"One has to watch out if there are supply-side constraints that are not responsive to interest rates," Ms. Okonjo-Iweala said. "There is a danger you could overshoot."
Several long-term trends have weighed on international trade, including de-globalization—a reversal of decades of ever-closer economic integration that accelerated during the Covid-19 pandemic—and, more recently, geopolitical tensions.
Yet measures of global trade flows have been volatile over recent months, partly because of a cycle of Covid-19 lockdowns and reopenings in China that have affected the availability of goods for transport to consumers. The WTO said trade flows should rise 3.5% this year, faster than the 3% previously forecast but down sharply from 9.7% in 2021.
According to a survey of purchasing managers at factories around the world released Monday, new export orders fell in September at the fastest pace since June 2020, when the pandemic had closed large parts of the global economy.
"This is very sobering news," said Anabel Gonzalez, the WTO's deputy director-general.
In a positive sign for the world economy, the slowdown in trade flows looks like it is leading to a decline in freight charges that should help cool global inflation rates.
During the surge in trade volumes that began in late 2020 and stretched through last year, ports became congested and freight charges soared, fueling inflation. Many of those blockages are now easing. A measure of supply-chain pressures compiled by the Federal Reserve Bank of New York has fallen each month since April and through August while freight costs have declined rapidly over recent months.
"A key factor behind this is likely to have been easing goods demand," wrote Kiki Sondh, an economist at Oxford Economics, in a note to clients. "While this partly reflects a rotation of demand from goods back to services, the sharp deterioration in the global economic outlook has also clearly played a role, meaning that the drop in shipping rates is not quite as good news as it initially seems."
There are signs that global inflation rates may have peaked, with the exception of Europe, where natural-gas shortages caused by Russia's invasion of Ukraine continue to push prices higher. The Organization for Economic Cooperation and Development on Tuesday said the annual rate of inflation across the Group of 20 largest economies was unchanged at 9.2% for the third straight month in August.
Prices charged by companies at the factory gate in most of Asia declined in September for the first time since the middle of 2020, according to purchasing managers indexes for the region, another sign that a trade slowdown might bring some relief on inflation, said Fred Neumann, chief Asia economist at HSBC in Hong Kong.
"Central bankers will probably interpret it as a silver lining, and so will consumers," he said.
Signs of a slowdown in global trade are especially visible in Asia, where data from bellwether exporters such as South Korea show a pullback in overseas sales, as Western consumers, especially in Europe, feel the squeeze from high inflation and rising interest rates. China's demand for imports from its neighbors is also softening as its economy labors under a severe real-estate squeeze and the government's zero-tolerance approach to Covid-19.
South Korea's exports grew an annual 2.8% in September, the weakest performance since October 2020, the country's Trade Ministry said Tuesday. Buoyant sales of petroleum products due to the high price of oil offset dwindling sales of computer chips and mobile phones, data showed. Exports to China tumbled an annual 6.5% and exports to Europe fell 0.7%, though exports to the U.S. rose.
In China, the world's second-largest economy, an export boom that propelled its economy through the pandemic is petering out. Export growth slowed sharply in August and a subindex of the country's official purchasing managers index that tracks new export orders fell deeper into contractionary territory in September.
Chinese demand for imports is also weak, starving Asian economies of a key destination for finished goods, components and raw materials. Imports grew 0.3% in August compared with a year earlier.
China's slowdown has also weakened its demand for goods manufactured in Europe, which were just 0.6% higher in the first seven months of the calendar year than in the same period of 2022. At the same time, Europe's exports to Russia have collapsed in responses to sanctions imposed on the Kremlin following its invasion of Ukraine. But exports to the U.S. have grown rapidly.
Jason Douglas contributed to this article.
Featured article licensed from the Wall Street Journal.
Pour aller plus loin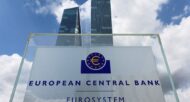 Vous souhaitez être informé en temps réel ?
Soyez notifié dès qu'un article de cette rubrique est publié.