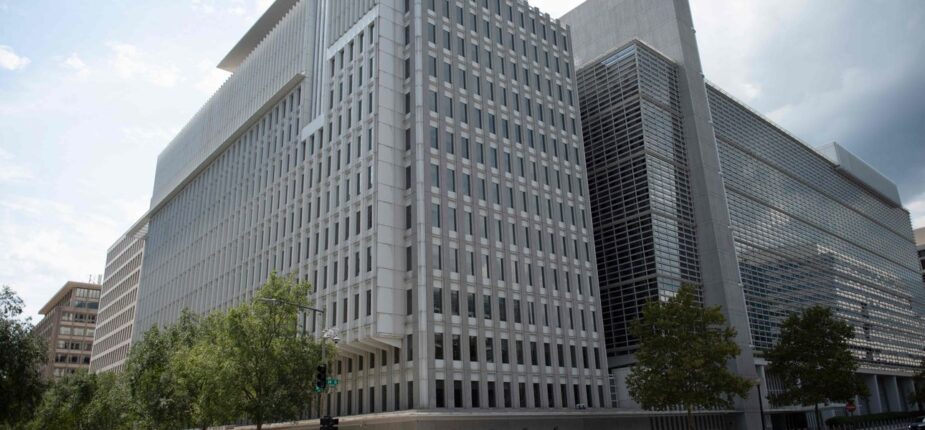 The World Bank forecasts U.S. gross domestic product will increase 0.5% from the prior year. PHOTO: DANIEL SLIM/AGENCE FRANCE-PRESSE/GETTY IMAGES
China and Ukraine inject uncertainty into world economy
By Harriet TorryFollow and Paul HannonFollow – The Wall Street Journal
The World Bank sharply lowered its growth forecast for the global economy this year as persistently high inflation has elevated the risk for a worldwide recession.
The bank expects global growth to slow to 1.7% in 2023, down from an estimate of 3% growth in June. That would mark the third-weakest pace of global growth in nearly three decades, overshadowed only by the 2009 and 2020 downturns, according to the World Bank. A separate report showed that global inflation, while starting to cool, remains historically high.
The forecast growth rate only narrowly keeps the global economy out of recession territory. The international development organization cited a coalescence of high inflation, rising interest rates, lower investment and Russia's invasion of Ukraine as threats to growth, along with pandemic-related disruptions in China and stress in its real-estate sector.
"Global growth has slowed to the extent that the global economy is perilously close to falling into recession," the World Bank said in its latest report on global economic prospects.
Other economists have projected that both the U.S. and parts of Europe could slip into a recession for a portion of 2023. A global recession, defined as a contraction in annual global per capita income, is more rare because China and emerging markets often grow faster than more developed economies. Essentially the world economy is considered to be in recession if economic growth falls behind population growth.
For all of 2023, the World Bank forecasts U.S. gross domestic product will increase 0.5% from the prior year, and expects no growth for the eurozone. The bank predicts China's GDP will increase 4.3% in 2023 from the prior year, an uptick from an estimate of 2.7% growth last year. Emerging market and developing economies are projected to expand 3.4%, a steady rate of growth from 2022's expansion.
Russian GDP is forecast to contract 3.3% after falling 3.5% in 2022, as sanctions continue to weigh on spending and investment, the bank said.
Elevated inflation is keeping pressure on global central banks to tighten monetary policy, which subsequently slows investment and the broader economy.
The World Bank called on global central banks to remain alert to the risk that aggressively tightening monetary policy to fight inflation could spill across borders. The new report called for discussions between central bankers to "help mitigate risks associated with financial stability and avoid an excessive global economic slowdown in the pursuit of inflation objectives."
Central banks rapidly raised interest rates last year to combat high inflation, and are expected to fine-tune their approach this year as rates reach levels that are likely to weigh on economic growth. In the U.S., the labor market remained strong through 2022's end, suggesting the Federal Reserve rapid rate rises haven't yet significantly cooled demand.
Still, there are signs that the surge in consumer-price inflation that began in early 2021 is cooling as the global economy slows.
Figures released by the Organization for Economic Cooperation and Development Tuesday showed consumer prices across the Group of 20 largest economies—which are responsible for four-fifths of global economic output—were 9% higher than a year earlier in November, a slowdown from the 9.5% rate of inflation recorded in October. That was the first drop in the G-20 inflation rate since August 2021.
Many economists expect inflation rates to continue to ease this year, with the pace of the decline largely depending on the size of wage gains in rich countries and movements in energy and food prices.
One uncertainty is the impact of China's abrupt dismantling of its zero-Covid controls and the rapid spread of the virus through the population. That will likely lead to a rise in Chinese demand for goods and services, which could put upward pressure on prices. But it also reduces the risk of fresh blockages to supply chains.
"As China comes out of this Covid wave, lockdowns aren't going to happen and factory shutdowns are far less likely, so it takes away one of those inflationary risks," said Mark Williams, chief Asia economist at Capital Economics.
Business surveys in the U.S. and Europe point to weak demand in the manufacturing and services sector. U.S. commerce with the rest of the world declined significantly in November, adding to signs of a global economic slowdown through the holiday season.
Europe's economy looks set to avoid the severe shock that the region feared amid the energy crisis resulting from Russia's invasion of Ukraine—but the region remains plagued by medium-term problems including high energy prices and inflation.
The World Bank has previously said that developing countries have amassed high levels of debt that could be difficult to repay as the global economy slows and interest rates rise.
"Further adverse shocks could push the global economy into yet another recession," the report said, adding that "small states are especially vulnerable to such shocks because of the reliance on external trade and financing, limited economic diversification, elevated debt, and susceptibility to natural disasters."
Featured article licensed from The Wall Street Journal
Pour aller plus loin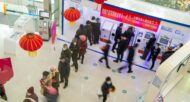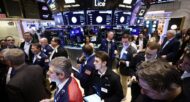 Vous souhaitez être informé en temps réel ?
Soyez notifié dès qu'un article de cette rubrique est publié.