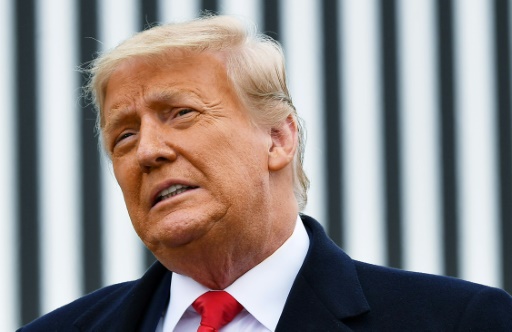 The former president remains suspended from most social-media platforms following the Jan. 6 riots in the U.S. Capitol
By Michael C. Bender and Sarah E. Needleman – The Wall Street Journal.
Former President Donald Trump has sued Facebook, Twitter and Google, seeking to restore his online profile after he was suspended from most social-media platforms following the Jan. 6 riots in the U.S. Capitol.
Mr. Trump was the most prominent plaintiff seeking class-action status against the tech companies, claiming he has been wrongly censored by them in violation of his First Amendment rights. The lawsuits were filed Wednesday in U.S. District Court in Miami.
"We're going to hold big tech accountable," Mr. Trump said at a news conference.
The lawsuits named as defendants the chief executives of the three companies: Jack Dorsey of Twitter, Alphabet Inc.'s Sundar Pichai and Facebook's Mark Zuckerberg. Spokespeople for Twitter and Facebook declined to comment. A representative for Alphabet's Google, which owns YouTube, didn't immediately respond to a request for comment.
Facebook on Jan. 7 imposed a ban lasting at least two weeks on Mr. Trump's accounts on its flagship Facebook platform and Instagram in response to posts he made during the attack on the U.S. Capitol by a mob of his supporters the day before. Mr. Trump had repeatedly made false claims that he won the 2020 election and alleged widespread election fraud that was refuted by the administration's top election security experts and attorneys. At the time, Facebook's Mr. Zuckerberg said the risks of the president using the services during that period "are simply too great."
Mr. Trump claimed he was banned for "exercising his constitutional right of free speech," according to the lawsuit. Other plaintiffs include Kiyan and Bobby Michael, who were members of an advisory board for Mr. Trump's reelection campaign, and Kelly Victory, a Republican activist in Colorado.
Facebook in late January said it would maintain its ban on Mr. Trump indefinitely and asked its independent oversight board to rule on whether certain posts he made before the riot had violated the company's community standards and values. In May, the board ruled that Facebook was justified in suspending Mr. Trump but added that the company must better explain its reasoning if it decides to permanently lock him out of its social-media platforms.
The following month, Facebook said it would continue to suspend Mr. Trump's accounts for two years starting from the initial suspension date, after which the company would revisit the matter. Should he be reinstated, Mr. Trump would face a "strict set of rapidly escalating sanctions" if he commits further violations, including permanent removal of his pages and accounts, the company said at the time.
Twitter and YouTube also quickly removed Mr. Trump from their platforms in response to posts he made around the time of the attack at the Capitol. Twitter said its decision was permanent, a move it has since upheld, while YouTube in March said it would only lift its suspension of Mr. Trump once it determines "the risk of violence has decreased."
Mr. Trump said that public-opinion polls suggested the American people would support his lawsuit, and he vowed to take his legal fight to state legislatures "and the ballot box." Shortly after Mr. Trump's news conference, both his political committee and the Republican National Committee highlighted the former president's lawsuit in fundraising appeals to supporters.
First Amendment attorney Floyd Abrams called Mr. Trump's suits against the three platforms "irredeemably frivolous" and said that Section 230 of the Communications Act provides social-media outlets with more protection than the First Amendment requires. The lawsuit claims the companies have wrongfully interpreted that section of federal law.
There is no reason to think it would have been unconstitutional for Congress to have provided those protections, "certainly not based on the claim that it deprives Mr. Trump of any of his constitutional rights," Mr. Abrams said. Mr. Trump isn't protected by the First Amendment, while the platforms are protected, he added.
It is possible, though, that Mr. Trump could have some success if he could show that the platforms were coerced by government officials into blocking various speech, according to Eugene Volokh, a professor at the University of California, Los Angeles, School of Law. "That might be enough to show the government action needed for a viable First Amendment claim. But it's a big if."
While he was president, Mr. Trump sometimes blocked individuals who criticized him from following his Twitter account. In 2019, the Second U.S. Circuit Court of Appeals, in New York, found it unconstitutional for the president to prevent individuals from viewing an official social-media account used to announce government policies. In April, the U.S. Supreme Court ordered the case dismissed as moot, since Mr. Trump was no longer in office.
Featured article licensed from the Wall Street Journal.
Pour aller plus loin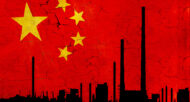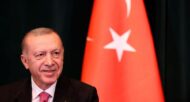 Vous souhaitez être informé en temps réel ?
Soyez notifié dès qu'un article de cette rubrique est publié.