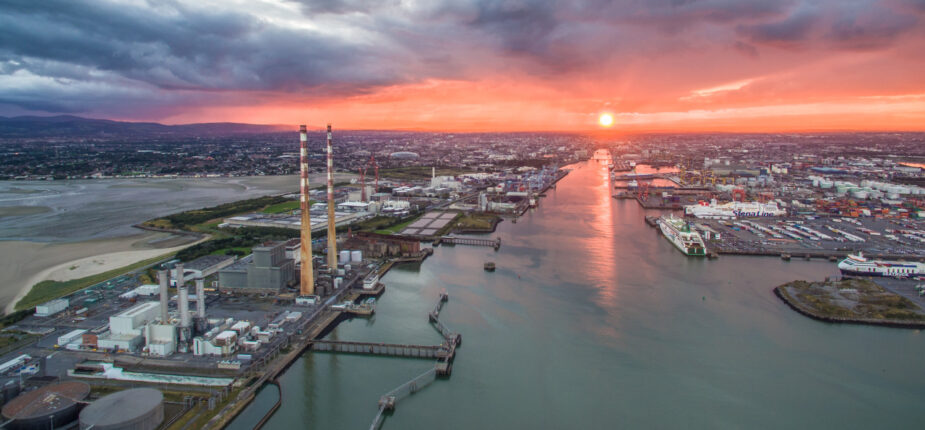 Ireland lured big tech and pharma companies to its shores with its low taxes. When the pandemic struck, that paid off handsomely.
By Paul Hannon -The Wall Street Journal.
As most economies in the rich world cratered last year, Ireland's grew. Behind that success: thriving drug and tech companies, lured to the country over the years by low tax rates, that hit a sweet spot in the coronavirus pandemic.
For years, Ireland has encouraged multinationals to set up shop in the tiny country by offering low corporate tax rates. Big tech companies, from Facebook Inc. to Alphabet Inc.'s Google, have established glitzy regional headquarters in Dublin, while pharmaceutical companies such as Pfizer Inc. and Merck & Co.'s international unit MSD have set up big manufacturing plants.
Today, the booming profits from those sectors are generating taxes that are helping the Irish government to pay for the costly lifelines it has thrown to much of the rest of the economy, which has been hammered by the pandemic. Overall, about a quarter of Ireland's workforce has been idled.
Covid-19 has raised demand for Irish pharmaceuticals and related products, especially in the U.S., spurring goods exports to a record high in 2020. It has also raised demand for digital services, such as video streaming, with output from Ireland's information and communication sector 9.7% higher in December than it was a year earlier.
That combination has placed Ireland among a very small group of countries that recorded economic growth during the first calendar year of the pandemic. The country's statistics agency reported Friday that gross domestic product increased 3.4% in 2020, a faster rate of growth than the 2.3% expansion recorded by China.
Many parts of the domestic economy, including its lively hospitality industry, however, experienced the worst year in memory.
According to the Licensed Vintners Association, government restrictions mean that many of the 7,000 pubs it represents have endured the longest continuous shutdown in Europe, approaching a first anniversary on March 15.
"We've been going since 1817, so 204 years," said Donall O'Keeffe, the LVA's chief executive. "I can safely say that 2020 was the worst of those years by a distance."
Such setbacks have sent total unemployment—including people receiving special government payments after being laid off because of the pandemic—to an estimated 25% in February, the statistics agency estimates. Bringing those workers back into employment may take time and be highly dependent on a vaccination program that has started slowly.
Jason McGowan is a chef for the Errigal Country House Hotel in County Cavan, a northern and largely rural part of the country. The hotel has been closed or restricted in its operations for much of the past year and Mr. McGowan has largely relied on the government's Pandemic Unemployment Payment to get by.
"It is very tight," he said. "We're trying to keep our heads above water. It is one of those things you'd never have thought would happen. I'd never have thought I'd be out of work this long."
Mr. McGowan said he had never been without work for longer than a week during a career that stretches back 18 years, and even during Ireland's last economic crisis, which started in 2008 with the bursting of a property bubble.
Rural Irish hotels rely heavily on wedding celebrations for income. These large events, with up to 300 guests, play a big part in the country's social life. But it is unclear when crowds of that size will be allowed to gather again.
"We lost all of last year's weddings, and many of them had been moved into this year," Mr. McGowan said. "But if you can only have 50 people indoors, that's not going to pay for all the gas, electricity and labor."
The damage caused by the pandemic in any one country has depended to a large degree on the structure of the economy as the pandemic struck. For tourism-dependent countries, it has been a disaster. But some countries that rely more heavily on manufacturing or digital services have fared better.
The stark differences in the way the pandemic affected various parts of the Irish economy were clear in figures released by the country's Central Statistics Office Friday. What the CSO calls the "multinational sector"—which includes tech and drug companies—recorded a growth in output of 18.2%. By contrast, the rest of the economy contracted by 9.5%.
As a region, Europe suffered the greatest loss of economic output, with the eurozone's GDP falling by 6.8% in 2020.
What has made Ireland different is mainly the fact that pharmaceuticals and computer services have become some of Ireland's largest industries.
According to Ireland's Industrial Development Agency, the life-sciences sector—of which pharmaceuticals is the largest part—accounted for a third of GDP in 2019. Overseas sales of Irish-made medical and pharmaceutical goods in 2020 were 25% up on the previous year, accounting for almost two-fifths of the country's €161 billion in total exports, equivalent to around $193 billion, according to the country's Central Statistics Office.
Much of that increase was destined for the U.S., which recorded a 6.8% increase in its imports of Irish pharmaceuticals and a 19.5% increase in its imports of organic chemicals, which are used to make pharmaceuticals, according to the U.S. Census Bureau.
For a small country, Ireland accounts for a surprisingly large share of U.S. imports. In 2020, it was the ninth-largest source of goods, accounting for 2.8% of the total. That placed it ahead of the U.K., India, France and Italy, according to the U.S. Census Bureau.
Pharmaceuticals account for just over two-fifths of those imports, with another 28% accounted for by organic chemicals, and most of those imports come from U.S. companies operating from Ireland.
The strength of the sector during 2020 helped boost corporate tax revenues by 9%.
U.S. pharmaceutical companies began to build a presence in Ireland in the late 1960s but have expanded rapidly since the turn of the century, when Irish pharmaceutical exports to the U.S. were less than $1 billion. Nine of the world's top 10 pharmaceutical companies now have operations in Ireland, the largest being Pfizer, which declined to comment on sales from its Irish plants during 2020.
An important part of Ireland's attraction to U.S. companies lies in the low tax rate it levies on corporate profits. This hasn't been diluted by changes in 2017 to the U.S. tax treatment of international earnings, since when Irish pharmaceutical exports to the U.S. have continued to rise significantly.
Industry advocates say the attraction of Ireland isn't just tax and includes an increasingly skilled workforce drawn from across Europe, as well as high standards of quality control and reliability.
Featured article licensed from the Wall Street Journal.
Pour aller plus loin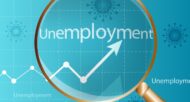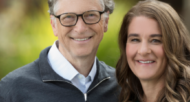 Vous souhaitez être informé en temps réel ?
Soyez notifié dès qu'un article de cette rubrique est publié.