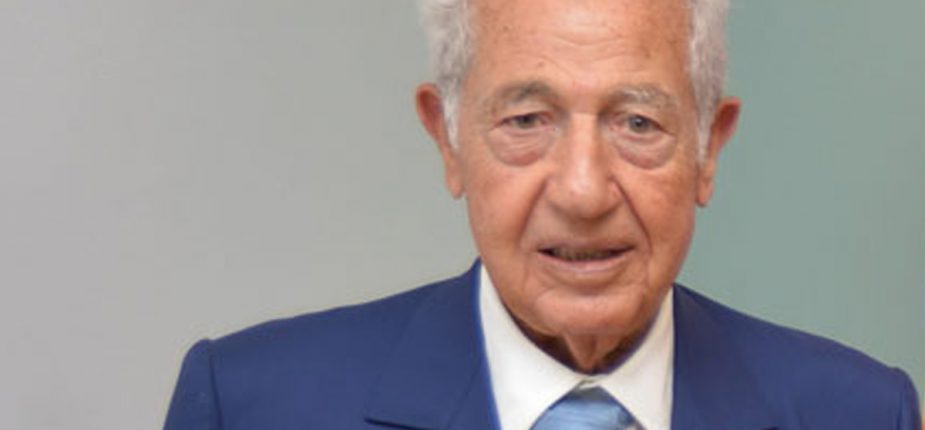 It is neither customary nor usual, when writing an article for the press, newspaper or website, to use the first-person singular.
In fact, doing so reduces the necessary distance that the writer must maintain so as to remain relatively objective or, at least, to not yield to a certain degree of subjectivity from which it would be difficult to escape.
But then, today, we're not dealing with a journalistic relationship, political analysis or an article showcasing an event.
Today is all about conveying an emotion that I have felt since the death of my friend, Jacques Toledano, who met his Maker on 6th November in Paris, on returning from New York after visiting his daughter Laurence and his grandchildren, whom he adored.
As far as I'm concerned, Jacques Toledano was the embodiment of generosity, devotion, public-spiritedness and big-heartedness. Whenever he was touched by affection, friendship or simply respect for someone, the human dimension outshone all other traits of his character which was indeed sturdy.
His passing will undoubtedly provide an opportunity to mention his qualities as a brilliant and visionary businessman, one of the pioneering industrialists in the textile industry, signing deals, which gave him great satisfaction, with the powerful ONA, managed at that time by Fouad Filali, Robert Asseraf, etc.
He will also be recognised for his formidable flair which enabled him to anticipate, well before anybody else, the global boom in tourism and one of its offshoots, the car rental business.
Avis Locafinance Morocco owes its remarkable growth to him. Only a few days ago, he told me that 2016 had been a good year and that this year, which unfortunately he did not get to see out, promised to be so, too.
But it was not these facets of Jacques Toledano's business acumen that I got to know the most or the best.
A staunch Moroccan
As far as I'm concerned, he was first and foremost a staunch patriot who travelled the world, leveraging his network of friendships in support of Morocco's position in Western Sahara, someone who unambiguously stood for progress, who was, discreetly but consistently, a real contributor over decades to two political parties whose representatives and stance he appreciated, the Union Socialiste des Forces Populaires and the Parti du Progrès et du Socialisme.
He was on first name terms with those in the highest echelons of power within the Kingdom and was close friends with Driss Jettou, Victor El Baz, and the great banker, the late Abdelaziz Alami. He was also a close friend of the late Abderrahim Bouabid, Si Mohamed El Yazghi, the late Ali Yata and Nadir Yata, and many more leading figures of the national progressive movement.
Jacques Toledano, hailing from a long line of rabbis from Toledo and a native of Meknes, was a man of the left, in the broadest possible sense, as illustrated by his close friendship with the statesman and leader of the Israeli labour party, Shimon Peres, indeed a member of the latter's most inner circle, while maintaining friendly relations and links with the PLO leadership and with Palestinian Fatah. He knew Yasser Arafat, Mahmoud Abbas, Mohamed Dahlan and Marwan Barghouti.
Jacques Toledano, deeply attached to his Moroccan roots, never forgot his childhood in Meknes. He used to tell me that in this city, relations with his Muslim neighbours were founded upon a sense of solidarity, friendship and coexistence. Hailing from a modest background, he often shared meals with neighbours of all faiths.
Proud of his roots and his Jewish origins, he wanted to stay abreast of everything. If he happened to be outside Morocco, he never failed to call me to know my opinion about any event which had national ramifications.
And so, during his stay in New York, just a few days before he passed away, he had called me to talk about the reasons, repercussions and consequences of the royal sacking of 24th October, joking on the telephone about how a dismissed minister had had to give up the luxurious sedan that had been leased from Avis Locafinance…
An altruist with a big heart
Jacques Toledano had a big heart which, as we all know, is never far from the wallet. He was known and appreciated for his generous contributions to his community, his visceral attachment to the Judeo-Moroccan heritage of which he sought to preserve the tangible and intangible treasures. He maintained the same attitude with 'others' as well.  For example, he financed the higher studies of a young girl of modest background, first at Sciences Po Paris, then at Harvard, simply because she was deserving and intelligent, without paying heed to her religion or her background.
I also remember that for the inauguration of the restored Slat Al Fassiyine synagogue in Fez's mellah on 15th February 2013, a project that was made possible by the decisive intervention of his friend, the late Simon Levy, Jacques Toledano had invited at his own expense, dozens of Jewish families from Casablanca, Rabat, Marrakesh, Essaouira, Agadir and elsewhere, putting them all up in a luxurious Fassi hotel and offering them a sumptuous kosher meal prepared by a caterer from the economic capital.
Indeed, his deeds as patron and generous donor were well known and appreciated beyond Morocco's borders. We know, for example, that the late Simone Veil paid him a stirring homage in 1996 on behalf of the Pasteur-Weizmann Cancer Institute, which featured in an exclusive report by La Nouvelle Tribune and www.lnt.ma at this great lady's passing in July last year and which a number of our 'esteemed' fellow journalists have quoted, without acknowledging their source…
I could go on forever citing memories and testimonials about my friend Jacques Toledano. I am left with this magnificent image, strongly imprinted on my memory, of a genuine man, with an enlightened mind and an intelligence born of realism and insight, a man of brilliant simplicity and kindness that was ever so contagious.
Jacques, you are no more. This is indeed the harsh law of life which will come to each and every one of us, sooner or later.
But you will live on forever in my heart alongside those whom I have loved and cherished, among the closest members of my family since, as far as I'm concerned, you have always been a part of it.
Farewell, my very dear Jacques.
Fahd YATA
Original article : https://lnt.ma/jacques-toledano-ami/
Pour aller plus loin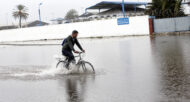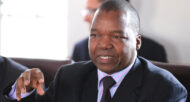 Vous souhaitez être informé en temps réel ?
Soyez notifié dès qu'un article de cette rubrique est publié.