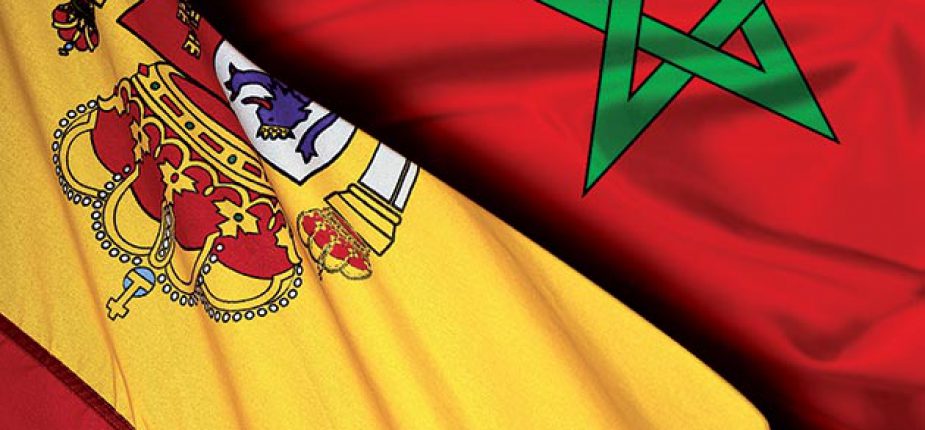 Politique
Morocco-Spain, dosh's h'rig
le 27 novembre 2018
Morocco's bourgeoisie, it is said in the upmarket parlours of Casablanca, Marrakech or Rabat, is out of sorts, feeling sorry for itself, in the doldrums…
Just like any other section of society and social class, it, too, experiences moments of doubt, a lack of self-confidence. However, unlike the most disadvantaged sections of the population, the poor and even the middle classes, its future is guaranteed for no other reason than the fact that it possesses property, financial assets, stock market investments and life insurance contracts…
Being financially well-off no longer provides reassurance, however, as can be seen from the 'migratory movements' to greener pastures in recent months.
Of course, we're not talking about flows of people who cross borders illegally in search of a better future, like the thousands of sub-Saharans who attempt, either by boarding patera boats or climbing over murderously high fences, to reach supposedly more welcoming shores in Europe.
"Open Sesame!" or rather "Open Schengen!"
No, our nations' jet set harragas are not adventurers… They need comfort, certainty and security. They are simply looking for a back-stop, just in case…
It is by having a number of options 'on the go' that they will be able to achieve their goals.
The first step for those unable to obtain 'citizenship', as they say, is to acquire a Schengen visa.
Appropriating this famous 'sesame' or door-opener, ideally for a period of more than a year, has become the eternal quest of our nation's bourgeoisie.
And the complaints and grievances of these ladies and gentlemen who remonstrate against the consular authorities of this or that EU member country are only too audible.
Why? Not only are the eligibility and qualification criteria much stricter than ever, but waiting times are long, far too long for those who never queue at the baker's and triple-park when collecting their children from school.
The visa has therefore become very popular lately because it allows the holder to leave the country at any time as well as, in particular, providing him or her with a sure means of overcoming all that existential angst by purchasing property outside Morocco.
Some, if they are very wealthy and 'in the know', go to Canada to obtain a residence permit there in exchange for depositing tens of thousands of dollars. Others try their luck in the United States. But the vast majority turn towards neighbouring Spain, which unquestionably offers 'the best value for money'!
Spain's appeal lies primarily in its geographical proximity since only the Strait of Gibraltar separates us from the Costa Del Sol, in its beaches, its tapas bars, its El Corte Inglès, its night clubs and, last but not least, its huge housing inventory.
The latter has been made accessible to our 'dear' (by that I mean 'wealthy') compatriots as a result of the terrible financial and economic crisis which hit Spain in 2008.
The collapse of the US subprime mortgage market in fact led to the bursting of the real estate bubble in Spain (and elsewhere), which, by way of example, saw one of the industry giants, Fadesa, go out of business. This put a nail in the coffin of the National Azure Plan's flagship projects, the Saidia beach resort, later recovered (begrudgingly?) by Addoha Group …
Rebajas, rebajas…
Andalusian real estate developers, to get out of a hole, had to lower their prices by 20% to 30%, while town halls such as the one in Puerto Banus, for example, granted new foreign buyers, that is to say Moroccans, 'gold cards', providing a permanent residence card to all members of a family owning a pied-à-terre in Andalusia.
Naturally, it's not possible to determine very precisely the exact number of Moroccan citizens who have taken advantage of such 'opportunities' of making savings in euros, purchasing real estate and obtaining a permanent residence permit in one fell swoop.
Of course, the Moroccan authorities, after the famous one-time tax amnesty of 2016, have been unable to provide any figures about such acquisitions or the buyers' identity. Because the amnesty was covered by a secrecy covenant. Phew …!
However, some reliable figures collected from the Spanish authorities 'off the record' state that there are now more than 350,000 title deeds held by Moroccan citizens in southern Spain!
Such a figure is consistent with another statistic indicating that since 1 January this year, more than 900,000 Moroccan tourists have been to Spain!
Cambio? aqui, aqui!
Spain and Andalusia, in particular, have therefore become havens for Moroccan society's 'upper crust', which is prepared to gamble heavily, very heavily on ex-filtrating their hard cash, illegally of course, in order to own an apartment or a villa on the Costa Del Sol.
It's very true that the Ceuta 'channel' has been much in demand in recent months. A large number of wealthy urbanites from Casablanca, Rabat or wherever know exactly where to exchange their dirham-filled suitcases for euros, provided by illegal money changers close to the border itself and, in particular, in the immediate vicinity of Ceuta's old covered market right next to a fuel pump (take note customs officers and interested parties…)!
For the more cautious, a number of other channels exist for handling such transactions, which, incidentally, incur higher rates of commission, justified by the fact that such transactions are of course illegal.
And the consequences of this 'rush' by Morocco's bourgeoisie to the south of Spain? As well as provoking a haemorrhaging in the dirham, it has led to an exodus of buyers which has directly penalised the country's own luxury real estate and residential industry.
The big promoters, the very ones that took full advantage of the bubble a few years back, are now sulking because their prospective customers have fled.
Foreigners have also turned their backs on Morocco, Marrakech proving too expensive, while Moroccans are instead opting for ownership of a property in Spain, to the extent that many are now complaining that they are unable to resell their Moroccan properties or surplus landholdings, eager as they are to 'invest' elsewhere…
Ultimately, the entire domestic economy is suffering, from the real estate industry to foreign exchange reserves, and there is no sign of any meaningful response from the authorities.
But this behaviour of saving one's own skin can hardly come as a surprise, given that this particular social class, both in Morocco and elsewhere around the world, has never really proved to be a paragon of patriotism!
Fahd YATA
Original article : https://lnt.ma/maroc-espagne-hrig-fric/