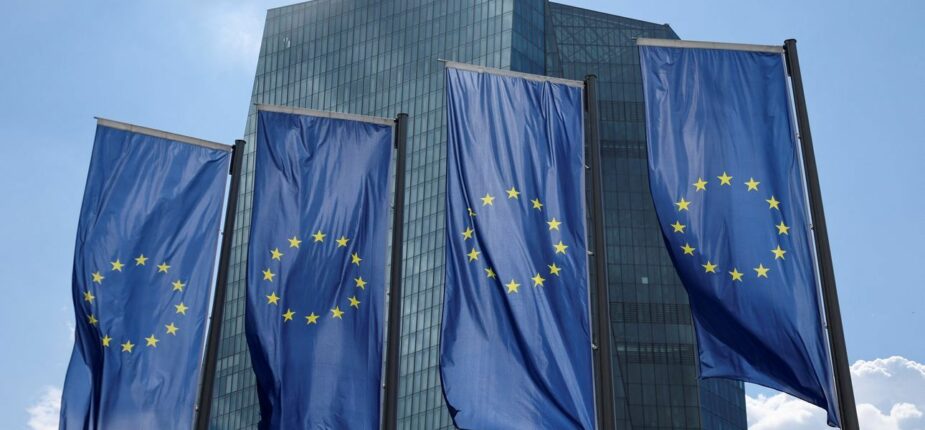 The European Central Bank raised its key interest rate by a half-percentage point to zero last week. PHOTO: WOLFGANG RATTAY/REUTERS
The global stockpile of subzero debt has fallen by $16 trillion since peaking in late 2020
By 
Caitlin McCabe – The Wall Street Journal.
The world's pool of negative-yielding debt has shrunk to a roughly seven-year low, as an era of exceptionally loose monetary policy draws to a close in most major economies.
The total stock of negative-yielding debt last week stood at $2.4 trillion, according to a Bloomberg Barclays index, an 87% plunge from the $18.4 trillion peak reached in December 2020.
Investors' willingness to buy debt that guaranteed a loss if held to maturity was one of the most unusual quirks in financial markets of the last decade. The stockpile of such debt began to swell in the mid-2010s, as the European Central Bank, the Bank of Japan and others went negative to counter too-low inflation.
It then exploded early in the Covid-19 pandemic, as global central banks sought to prop up economies by slashing rates and buying large quantities of bonds.
Now, policy makers are grappling with prices rising at their fastest levels in decades. The ECB last week became the latest major central bank to respond, raising its key rate by a half-percentage point to zero. Japan is the biggest holdout, and the largest source of the world's remaining negative-yielding debt.
Few are wagering on a return to negative rates in the eurozone soon. A June survey by Deutsche Bank of financial-market professionals found that 64% of respondents assigned a probability of 50% or less to another period of negative rates in Europe.
The ECB may be reluctant to return to negative rates, after seeing adverse effects such as asset-price bubbles and pressure on banks, said Carsten Brzeski, ING Groep's global head of macro research. Banks have complained that negative rates crimp profits, partly by limiting the margins they earn from lending.
"We would have to see a very severe recession for the ECB to return to crisis mode," Mr. Brzeski said.
European bond yields had already climbed in anticipation of rising policy rates. The yield on the 10-year German bund, Europe's most closely watched government bond, turned positive earlier this year for the first time since 2019. It closed Monday at 1.019%, down from 1.027% Friday. Bond yields fall as prices rise.
Central banks in countries including Denmark, Switzerland and Sweden were among those that also experimented with negative interest rates. All three have embarked on a campaign to tighten monetary policy, helping push government bond yields higher for much of this year. The key interest rate in Denmark and Switzerland remains in negative territory, though both countries' benchmark 10-year notes have a positive yield.
The global stockpile of negative-yielding debt fell as low as $1.63 trillion in June, according to FactSet data, before rebounding somewhat to $2.4 trillion as of Friday—revisiting levels last marked in 2015.
The biggest remaining global outlier is Japan, where the BOJ has reaffirmed it isn't yet willing to tighten monetary policy. It has held short-term interest rates at minus 0.1% and its target for the 10-year government-bond yields at around zero. Analysts at JPMorgan Chase & Co. estimate Japan accounted for 84% of all negative-yielding government debt, including short-term bills, at the end of June.
In recent years, some buyers were content to shelter in the safety of government bonds, even at negative yields. But the proliferation of subzero debt also helped fuel a stock-market boom, as many return-hungry investors judged there was no alternative to investing in shares.
Analysts and investors say rising global rates are helping to prompt a rethink, even if rapid price rises will eat into real, or inflation-adjusted, returns.
"When we've looked at the global bond landscape for the past handful of years, it's just been unattractive because of the yields offered," said Collin Martin, fixed-income strategist for the Schwab Center for Financial Research. "Now, this can potentially present an opportunity for fixed-income investors that there is finally income available."
Flows into European government bond funds have accelerated this year, according to data from EPFR, which tracks buying and selling of exchange-traded and mutual funds by both individual and institutional investors. Those funds have pulled in about $12.8 billion so far this year, according to EPFR data through July 20, more than three times as much as the amount received in all of 2021.
Featured article licensed from the Wall Street Journal.
Pour aller plus loin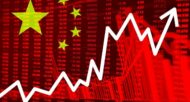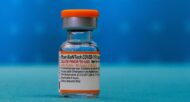 Vous souhaitez être informé en temps réel ?
Soyez notifié dès qu'un article de cette rubrique est publié.