Some employees have been toiling in cubicles for months while private offices sit empty; shifting rules and surprise doughnuts
By Te-Ping Chen – The Wall Street Journal.
A year and a half into the pandemic, many workers have yet to return to offices. But plenty others have been coming in since the early days of Covid-19—and they have much to say about what to expect.
Some workers returned because their job descriptions required it, others because their bosses feared company culture would erode if they didn't. Some never left. Many say they have learned to live with constant uncertainty as they navigate shifting safety protocols, sudden quarantines and occasional outbreaks.
Despite the fits and starts, they say their experience is evidence that offices can function amid Covid-19 risks. In some cases, they say pandemic office life has brought them and their colleagues closer.
" 'This is what we know today. It might be different tomorrow'—we've said that a lot," says Sherry Leggett, director of people and culture at Certified Angus Beef LLC, a rancher-owned beef brand that has had around 130 people working full time at its headquarters in Wooster, Ohio, since August 2020.
She and her colleagues are part of a vanguard as the Delta variant-fueled Covid-19 surge delays many office-reopening plans yet again. Among white-collar workers, 64% are still working from home at least part of the time, according to Gallup survey data collected between May and August.
To ease the transition last year, Certified Angus Beef gave workers two months to phase back at their own discretion before coming in full time. It required masks in common areas and offered, but didn't mandate, on-site Covid-19 testing. A key policy, Ms. Leggett says, was disclosing to staff anytime someone got sick, so that workers would be assured they weren't left out of the loop.
Ms. Leggett says the company didn't experience rates of Covid-19 above average for the U.S. population. When someone did get sick, the company conducted contact tracing to ensure anyone who was exposed was tested and quarantined as needed. "It was very minimal disruption," she says.
The Michigan Manufacturing Technology Center's 50-member staff in Plymouth, Mich., has been back at their desks full time since May 2020. Bringing people back was an urgent priority, says Jamie Headley, director of business development: "Some didn't do well with the isolation or had awful internet and weren't ever fully present on Zoom." Though some workers were wary of returning so soon, "once people got back and saw what we were doing, it calmed down pretty quickly."
Ahead of their return, the center upgraded its heating, ventilation and air-conditioning system and added a robot that moves around the office with a UV light to sanitize the space. "It's like a Roomba," Ms. Headley says. Other staff have nicknamed it "Fido" and "Rover." The center also required masks in common areas, daily desk sanitizing by employees and temperature checks each day as employees arrived.
At Bar-G Feedyards, a cattle-management company based in Hereford, Texas, the six-member office staff has shown up throughout the pandemic to support the company's 100 field-based employees, since they, too, were classified as essential workers. Most of them are now vaccinated, says Bar-G Feedyards' president, Johnny Trotter, including himself.
He contracted a mild breakthrough case this summer after attending a baseball game, the only office case he says he is aware of. During that time, he worked in the office at night, masked, to avoid exposing colleagues.
"We just never gave it a second thought," he says, of the company's office presence. The company has lost three non-office employees to the virus, cases it says were contracted from family members and not connected to the workplace.
Some say there have been unexpected benefits to pandemic office life. At Branson, Fowlkes & Co., a Houston wealth-management company whose office has been open throughout the pandemic, its nine employees started eating lunch in the office to minimize exposure at restaurants or take-out joints. During the midday break, they watched the Showtime series "Billions" together. "The collaboration and chemistry is much better," says President Jay Branson.
In Dayton, Ohio, Megan Randall, a marketing specialist at AmeriWater LLC, says returning to the office this past May was bittersweet after more than a year of mostly remote work. Social-distancing protocols, and knowing that she and many colleagues are vaccinated, have boosted her comfort level.
One of the brightest moments was when someone brought doughnuts to the office in June. Given general fears about sharing food, at least in the early part of the pandemic, "I was shocked," she says. Then she noticed that the box was already partly empty: The fact that her colleagues took them, just as they had pre-pandemic, cheered her, she says.
"I definitely noted their presence, » she says, of the office treats.
Offices in many states were allowed to reopen to some degree soon after the initial Covid-19 shutdowns, provided they followed certain safety protocols. The Centers for Disease Control and Prevention's guidelines for offices include reducing the use of shared spaces, regular symptom checks and face masks when appropriate. Many companies, though, have delayed office returns, in part because remote work has worked fairly well.
For office workers who went back a long time ago, the past year has been punctuated by shifting rules. In Portland, Ore., the eight-member office staff at Lancaster Mobley, a transportation consulting company, returned on a voluntary basis last summer. Having individual offices helped, owner Todd Mobley says. People stopped wearing masks in common areas after everyone got vaccinated; now, with Delta, the company has ordered the masks back on.
"We just kind of take it as it comes," Mr. Mobley says.
Most of his staff come in a few days a week. To make the hybrid arrangement work, the office has invested in a monitor rigged with a video camera that attaches to a wheeled cart. It can be parked at the edge of a conference table for meetings with both in-person and remote participants.
One challenge for employers has been pinpointing where Covid-19 cases originate when they do occur.
"I can't guarantee anything," says Taseer Badar, chief executive officer of ZT Corporate, a Houston private-equity firm, though "our office is pretty safe." Deemed an essential business because of the nature of its holdings, which include healthcare and automotive portfolios, ZT Corporate has had 200 employees working at its headquarters throughout the pandemic. It required staff to get tested for Covid-19 monthly and, since July, has mandated vaccinations for office staff.
Around a dozen employees at its headquarters have contracted the virus over the past 18 months, though the firm can't confirm whether transmission happened at the office. Each time, it sent staff home if they'd had close contact with the infected colleague to quarantine. But the rest of the staff kept at it.
"We didn't have to shut the whole office down," he says.
Featured article licensed from the Wall Street Journal.
Pour aller plus loin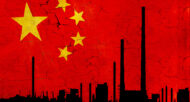 Vous souhaitez être informé en temps réel ?
Soyez notifié dès qu'un article de cette rubrique est publié.