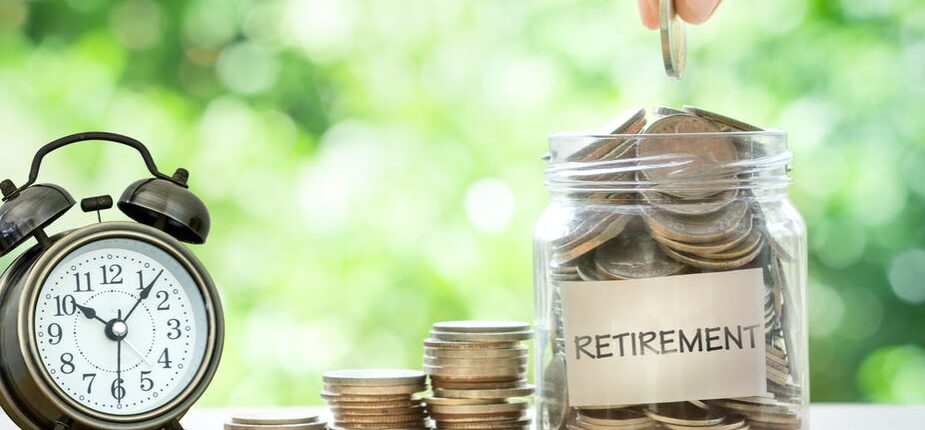 As investors face more meager stock-market returns, it may be time to re-examine nest eggs
By Michael A. Pollock – The Wall Street Journal.
After several years of stellar stock-market performance, retirees now might face more meager investment returns just when the cost of living is rising at a pace not seen in many years.
Stocks this year face stiffer headwinds that notably include the Federal Reserve's efforts to tame inflation by raising interest rates and the likely damping effect that will have on economic growth. Meanwhile, costs are soaring for all sorts of products and services.
The S&P 500 nearly doubled in the three years through 2021, perhaps leading many in or near retirement to think they had reached their financial goals, says John Pilkington, senior financial adviser at Vanguard Personal Advisor Services. But with investment and economic outlooks now shifting, Mr. Pilkington is urging people to look again "to confirm that they are where they need to be" and that their long-term spending plans are still achievable.
Here are five key questions to consider in re-examining the nest egg:
1. How should investors adjust expectations for inflation and markets?
Inflation hit another recent high of 8.5% in March as the impacts of higher energy and food prices and strong wage growth rippled through the economy. While economists expect prices to moderate eventually, they foresee a more aggressive Fed response in the meantime, with its short-term policy rate approaching 3% in this rate cycle, compared with near zero at the start of 2022.
Stubbornly high inflation, rising interest rates, conflict in Ukraine and slowing corporate profit growth all pose considerable uncertainty for stock investors, market professionals say. The market will remain choppy and may at best manage a single-digit gain in 2022 unless order is restored in Ukraine, inflation shows signs of dropping and corporate profitability surprises to the upside, says Chris Hyzy, chief investment officer at Merrill and Bank of America Private Bank.
And based on interest-rate levels and historically higher valuations in certain parts of the market, longer-term prospects aren't as bright either, according to an analysis by Vanguard. The mutual fund giant, which models the probable performance of various assets, projects average annual gains in U.S. stocks of only around 3% to 5% over the next decade after a rise of nearly 27% last year in the S&P 500 Index.
2. With stocks volatile, is this the time to get more conservative with a nest egg?
The opposite approach might be better, depending on your situation, advisers say. While trimming stocks would make a portfolio less volatile, it also could lock in recent losses and make it more difficult to recover in the future. If inflation remains higher, retirees will need more growth from a portfolio to maintain a desired standard of living, they caution.
Historically, stocks have generated about 4 percentage points more in annual returns than bonds, and the differential has been widening, says Chad Holmes, a financial planner and founder of Montgomery, Ala.-based Formula Wealth. He calculates that because of that gap, switching from a mix of 60% stocks/40% bonds to a more conservative 30% stocks/70% bonds would reduce someone's annual returns by around 1 to 2 percentage points a year, depending on the relative performance of each asset class.
Even a modest amount of additional returns over a long period "may be the difference between someone having a more comfortable retirement or not," says Vanguard's Mr. Pilkington. But he cautions that in the current environment, people only should take on more equity risk if they are certain they can tolerate greater volatility.
3. Is holding more cash advisable, since savings rates are likely to edge higher?
With the consumer-price index rising by more than 8% recently and most banks paying less than 1% a year in annualized interest, people lose considerable spending power by holding a lot of cash. Excluding any interest earned, a dollar saved a year ago now buys about 92 cents of what it bought then, notes Jeff Weeks, principal at ATX Portfolio Advisors LLC, Austin.
Retirees always need a cash reserve for spending and emergencies, and it might be possible to squeeze out slightly better returns by looking around for the best savings rates. Mr. Weeks suggests using MaxMyInterest.com to find competitive rates. That site and others—such as Bankrate.com—list the highest-yielding insured accounts.
A longer-term secure parking place might be an I savings bond from TreasuryDirect.gov, which now pays an annualized rate above 7%, Mr. Weeks says. But there are limits on the amount someone can buy each year, and rates reset every six months, based on inflation. In addition, the bonds can't be redeemed in the first 12 months, and there is an interest
penalty if the bonds are redeemed in the first five years.
4. With inflation rising, what kinds of equities make sense now?
An investor could get inflation protection with a fund that owns stocks of commodity producers and inflation-linked derivatives, but buying one now might be like purchasing fire insurance after a home already catches fire. Many inflation strategies already have surged. After gaining 33% last year, PIMCO CommodityRealReturn Strategy A (PCRAX) is up nearly 31% so far in 2022.
But it may not be too late to rebalance a portfolio, particularly if past investment gains have left investors with a large tilt toward growth stocks, strategists say. Bank of America's Mr. Hyzy advises adding companies with strong brands and ample capital—those that don't have to tap capital markets. Consider stocks with dividends yielding around 2% to 4%, which "are going to pay you while you wait" for market performance to improve, he adds.
When structuring a portfolio, think in terms of time horizon, says Clark Kendall, chief executive of Kendall Capital in Rockville, Md. For example, buy income-producing securities such as bonds and dividend-paying stocks with the idea of holding those for around two to 10 years and trimming the allocations to supplement income. A longer-horizon portion of a portfolio—growth stocks—should comprise holdings an investor expects to keep for 10 years or more for the appreciation needed to keep pace with inflation, he says.
Pour aller plus loin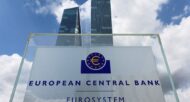 Vous souhaitez être informé en temps réel ?
Soyez notifié dès qu'un article de cette rubrique est publié.