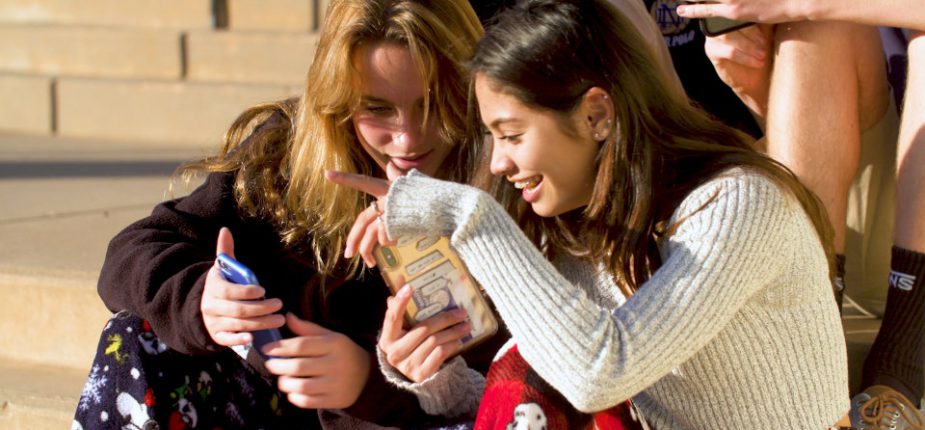 Adults often think teens just zone out on Instagram and Snapchat, but when WSJ's Julie Jargon sat down with high schoolers in Sherman Oaks, Calif., they said there are times when social media socializing gets to them and they have to put the phone down. They also shared their decisions to make their accounts private or public-and why it's better not to post every feeling. Photo/Video: Emily Prapuolenis/The Wall Street Journal
Tech
When Social Media Is Too Much, Some Teens Tune Out
| le 24 January 2020

While Instagram and the like are key to keeping up with friends, some high-schoolers admit that they often need a break
By Julie Jargon – The Wall Street Journal
We often picture today's teens as social-media zombies, staring at their phones 24/7 and lashing out when they can't have their Instagram fix. But the truth is more complicated: While they depend on social media to keep up with friends, it does have a tendency to overwhelm them, and they know it.
When I spoke to four students at Notre Dame High School in Sherman Oaks, Calif., as part of my nationwide teen listening tour, they told me they make conscious choices about who they share things with on social media, how they manage their accounts and how they handle their own burnout.
While teens generally acknowledge that social media helps them keep up with their friends, approximately 45% of them say they feel overwhelmed by the drama they often encounter, according to Pew Research Center. Roughly four in 10 teenagers say they feel pressure to post only things that show them in a positive light or that generate a lot of comments or likes.
Many teens even take voluntary breaks from social media, according to a study conducted by the Associated Press and NORC Center for Public Affairs Research at the University of Chicago. It found that 60% who have taken breaks have taken three or more, and 23% of teens who haven't taken a break from social media have wanted to take one. About half of teens say their social-media breaks are typically a week or longer.
The Sherman Oaks teens I spoke with in the video above say they too have taken breaks to avoid burnout. They all have friends who don't even bother with social media, and they say they admire it. Still, the fear of missing out usually draws them back. Or, as one of the four students told me, "It kinda gets a little lonely after a while."