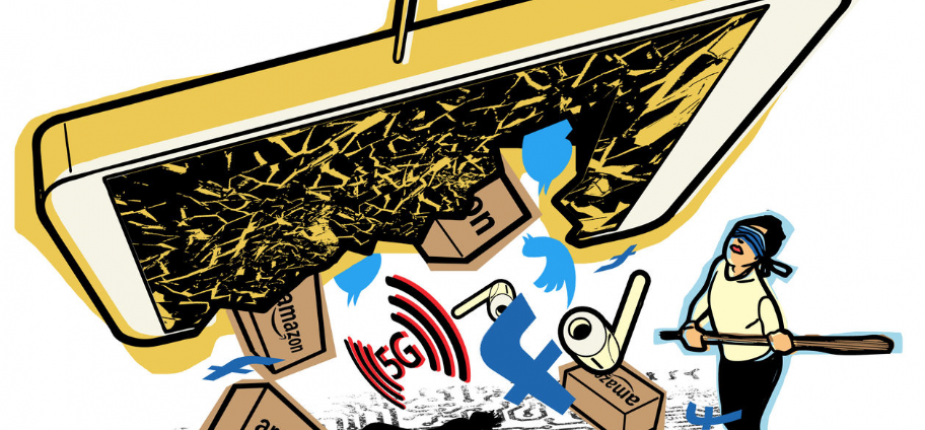 Tech
Tech That Will Change Your Life in 2020
| le 30 December 2019

Hearables will rise. Unicorns will retreat. And you might get excited about the iPhone again. A look at the priorities—and concerns—for the year ahead in technology
By
From the implosion of WeWork to the explosion of streaming services to the steady parade of Silicon Valley executives testifying before Congress, 2019 was a chaotic year in tech. Don't expect 2020 to be any mellower.
Technology—and the business of tech—will continue to evolve at an astounding rate. We'll continue to struggle with how to balance the excitement of new tech (see blazing fast 5G phones) and the consequences of big tech (see social media and the 2020 election).
Here are some of the key developments to anticipate and/or dread once the New Year's Eve ball drops.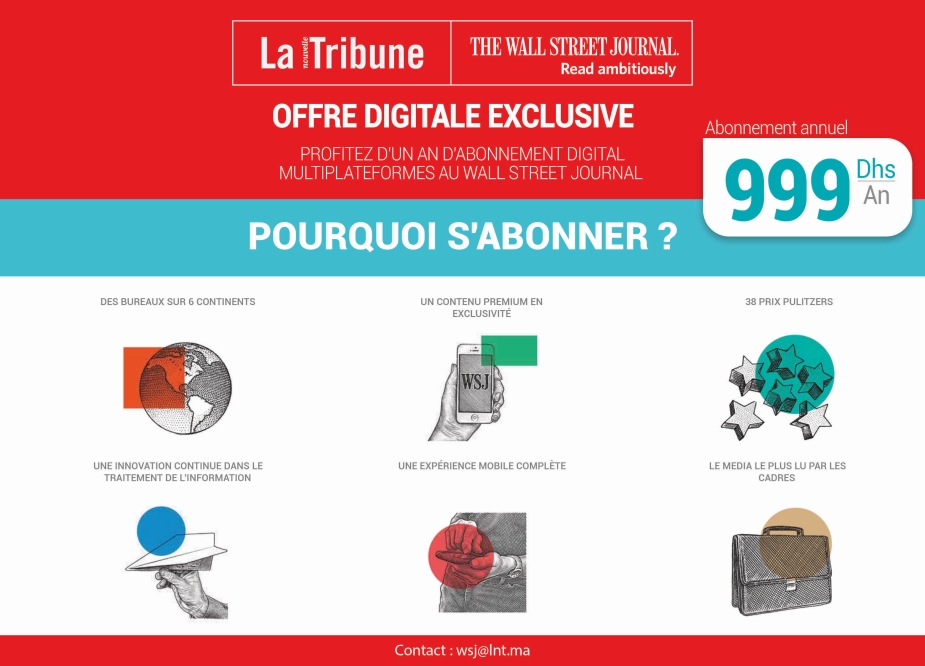 5G Is Coming (No, Really This Time)
So 2019 wasn't exactly the best year to buy a 5G phone. There was that little problem of needing to practically hug a 5G tower to get service. (For real, service was limited to outdoor areas within a number of feet of a new tower.) Then, there was the ice bucket needed to cool the hot phones that were dropping signals. In 2020, some of the 5G kinks will get worked out, plus the marketing blitz will hit even harder.
Just a few weeks ago, T-Mobile began to roll out its low-band 5G network, which stretches beyond street corners and into the great indoors, unlike the higher-band networks, but isn't as fast. AT&T is set to do the same in early 2020. Verizon's plans to blanket the U.S. with super-duper-fast 5G are less clear but it's been lighting up cities in the double digits over the last few weeks. Sprint has turned on its midband 5G in some cities, which isn't as fast but travels longer distances and works indoors. New phones from Samsung, Motorola and even Apple with chips from Qualcomm are expected to support all the flavors of 5G. We'll also begin hearing about how much more these 5G plans will cost us.
The biggest questions of the year: What does it matter? What will 5G do for us—other than allow us to download "The Irishman" on Netflix a tad faster?
Do You Hear What I Hear?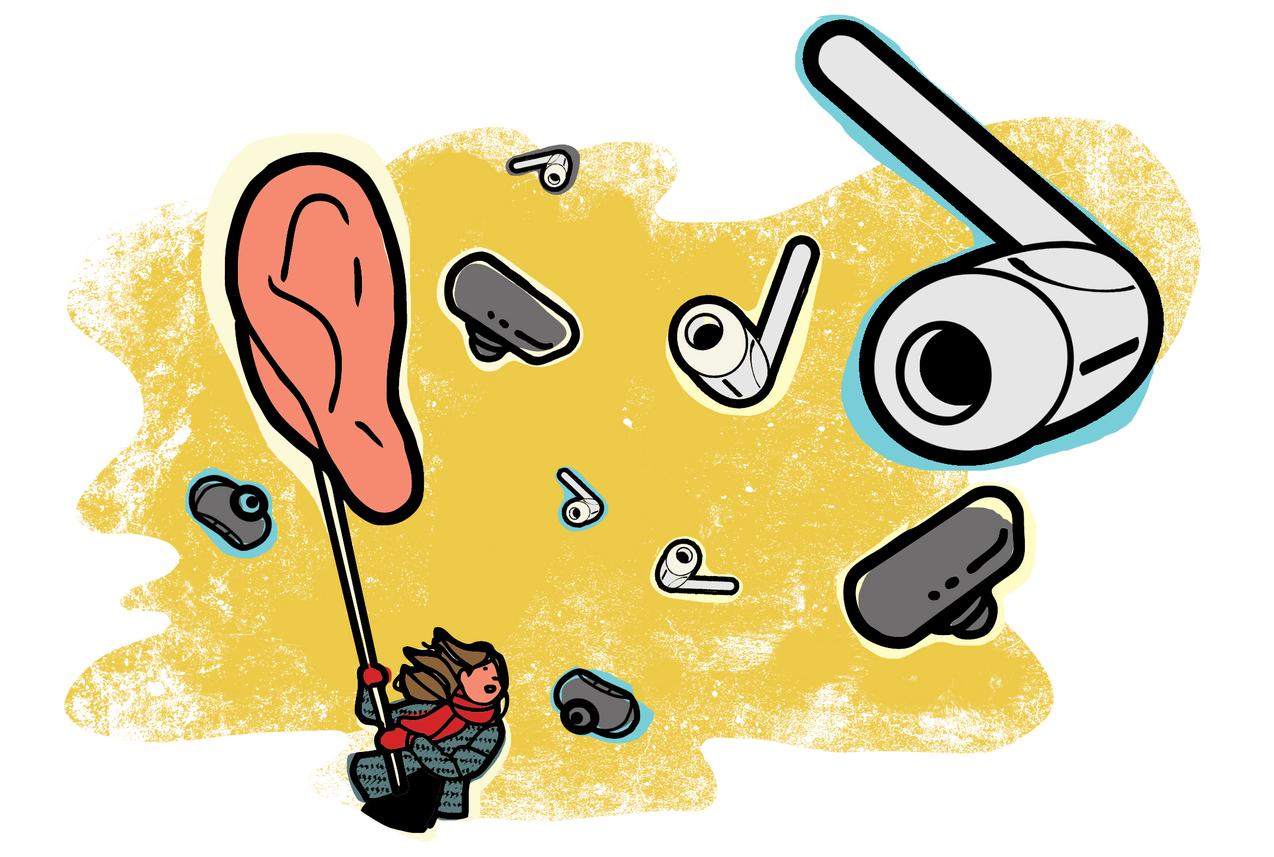 Not wearing a piece of technology on your body? There's a solid chance you will before 2021. There's an even greater chance it will be a "hearable." Yes, a new crazy term for, well, headphones. But these advanced wireless earbuds have built-in sensors and voice-assistant capabilities: They're becoming more like their own hardware platforms, letting you do everything from hearing your messages read aloud to ordering a car. By the end of 2020, more than one-third of the U.S. population will use a hearable, according to a recent eMarketer report.
Apple AirPods have been the most popular of the new category but challengers are coming for the white plastic ear sticks. Microsoft's Surface Earbuds are due out in the spring—delayed from their late 2019 launch. Around the same time, Google will start selling its next Pixel Buds, which promise hands-free access to the Google Assistant, live language translation and longer-range Bluetooth. It's just one of the wearable tech moves we expect from Google in the new year. See its recent Fitbit acquisition for just how motivated Google seems to be in the health wearable space.
It's unsurprising given the rise of the Apple Watch. Speaking of, we'd bet good money on Apple's wrist computer getting even more health features this year.
iPhone Excitement Returns—Kinda
It's hard to get jazzed up about another iPhone, but analysts are predicting this to be the biggest upgrade in years. The addition of 5G may not even be the most exciting part. Industry analysts are spreading word of a new iPhone 4-like design with a stainless steel band and flat glass backs and new cameras that capture depth information to help with augmented reality. You can bet on Apple releasing multiple models at different price points, and there's even talk of an upgrade to the smaller iPhone SE in the first half of the year.
We don't anticipate a completely port-free, wireless-only iPhone this year, but the new U1 chip in the iPhone 11 models has a lot of untapped wireless potential. Since the chip allows iPhones to more precisely locate and communicate with other U1-equipped devices, it wouldn't surprise us if, in iOS 14, Apple added more new ways for iPhones to communicate with each other. It might even release the long-expected lost item tracker so you can locate your keys or… dog.
Unsurprisingly, Apple declined to comment on future products.
Nice Day for a Wireless Wedding
No matter who your wireless carrier is, the planned merger of Sprint and T-Mobile could affect you. The two underdog carriers have had very different decades. Since 2011, T-Mobile has become the hip, magenta alternative to the Big Guys, AT&T and Verizon. Meanwhile, Sprint has been perpetually strapped for cash and losing customers.
Proponents of the merger, including Federal Communications Commission Chairman Ajit Pai, argue that T-Mobile absorbing Sprint would mean a future-proof third carrier and a quicker path to a nationwide 5G network. (By spinning off some assets, it could also empower Dish Network to compete in wireless.) And with a customer base of 90 million, it would still be number three behind the Big Guys.
While the federal government has greenlighted the deal, a coalition of state attorneys general filed suit to stop the merger, and a trial is underway. The states' view is that a drop in the number of nationwide carriers would reduce choice and raise rates, harming consumers and competition.
If the deal finally goes through, millions of the companies' customers will witness the results firsthand—for better or worse. If it doesn't happen, Sprint customers might end up on a new network anyway, because their carrier could be on its last legs.
Field of Streams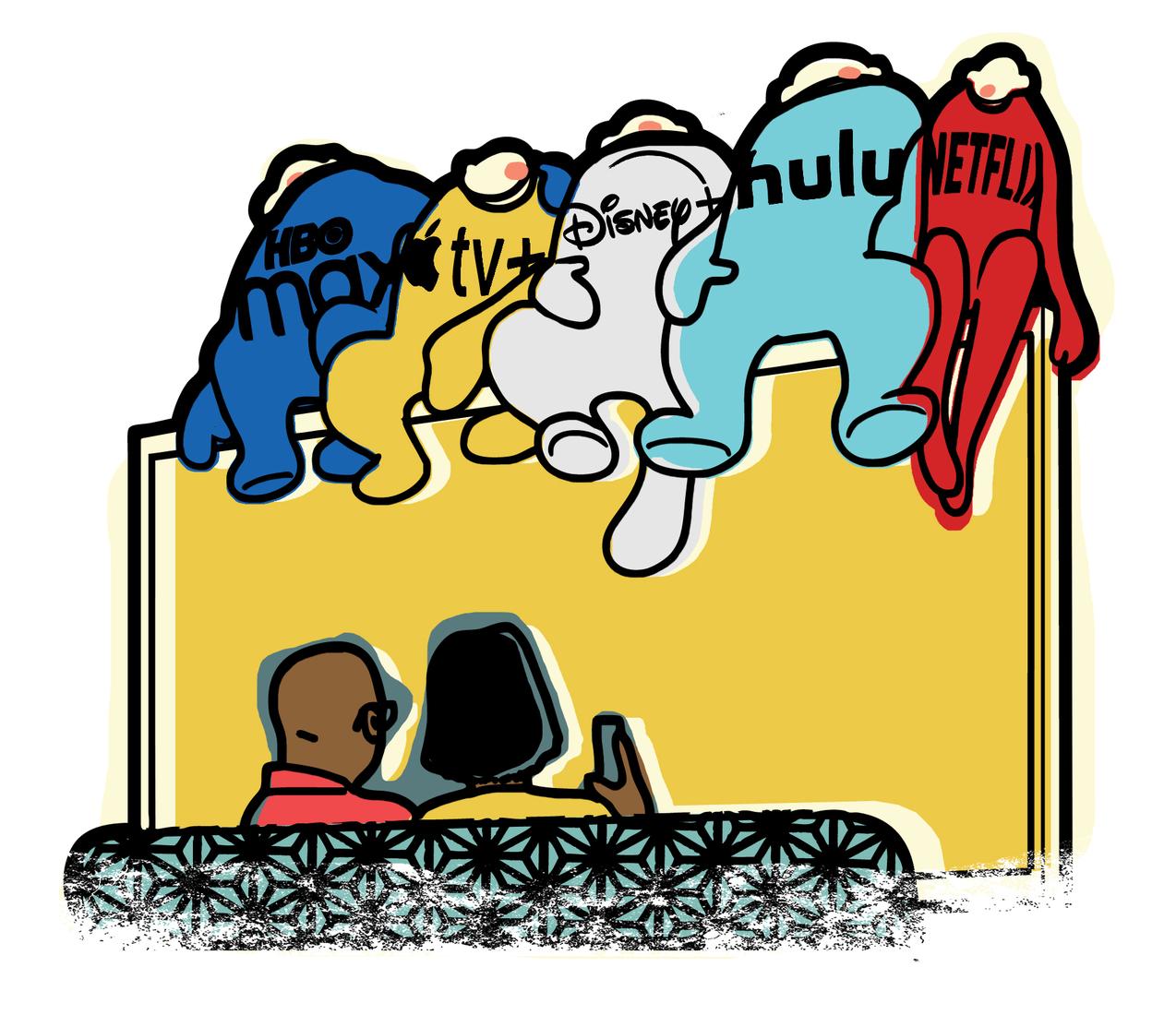 Let's consult our 2020 calendars: In April, we'll see Comcast's Peacock, the new streaming home of "Parks and Recreation" and "Saturday Night Live." That same month Quibi, a new mobile-focused streaming service from media magnate Jeffrey Katzenberg and former eBay and Hewlett-Packard CEO Meg Whitman, arrives. In May, HBO Max, the new home of "Friends" and "Game of Thrones," joins the fray.
As the 2019 streaming wars continue well into 2020, will reigning champ Netflix feel the heat? Probably.
According to eMarketer, starting in 2020, Neftlix's share of daily video time will begin to decline. (The company did just cinch 17 Golden Globe nominations, however). A recent Wall Street Journal and Harris Poll suggested as much as 30% of Netflix subscribers could cancel to make way for new streaming services. Plus, Netflix has missed subscriber growth targets for the last two quarters. Will any of the new services completely flop? Probably not. That's for 2021.
Unicorns on the Endangered List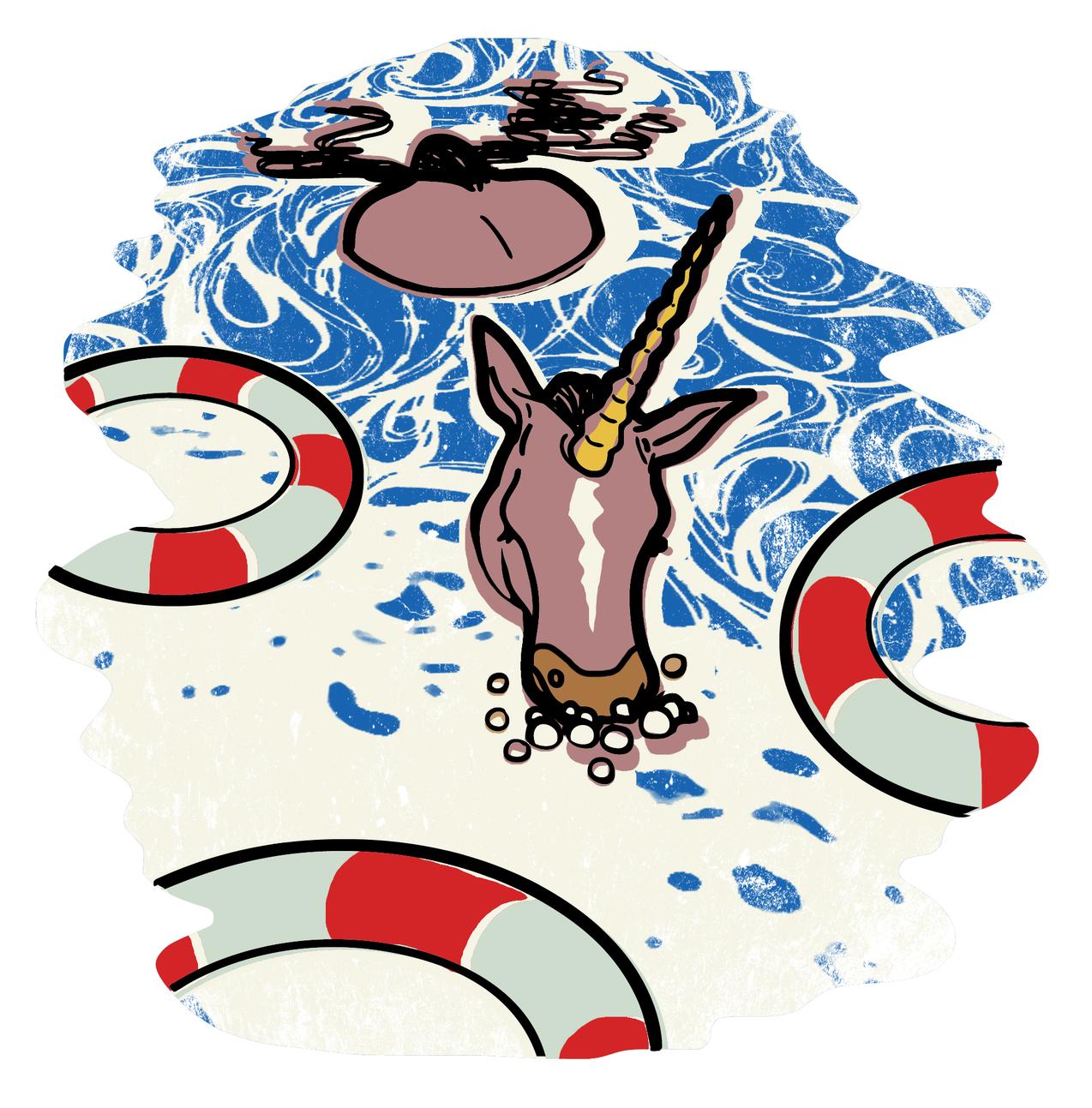 How do you turn a $47 billion startup into an $8 billion distressed asset? First, you shake off the pixie dust.
WeWork's colossal implosion will long serve as the prime example of the excesses of Silicon Valley's Unicorn era (despite the fact that it's a New York-based company). For years, investors fawned over founders, expecting disruption of industries and growth at all costs. They'd hand over big money and in return ask for little control, resulting in "unicorns"—startups worth over $1 billion.
This year marked the biggest year for unicorn stock listings, including Uber, Lyft, Pinterest and Slack, and for the most part they are trading below their initial prices.
How will this dose of reality influence tech-sector investment in 2020? Masayoshi Son, founder of SoftBank Group and its $100-billion Vision Fund—and through them a key investor in both WeWork and Uber—says he's changing his game. He will consider profitability over growth, and he won't bail out any of his portfolio companies. If other investors follow his lead, we could expect lower valuations for even high-performing startups—but also less of the irrational exuberance that can harm them in the end.
Amazon Under the Microscope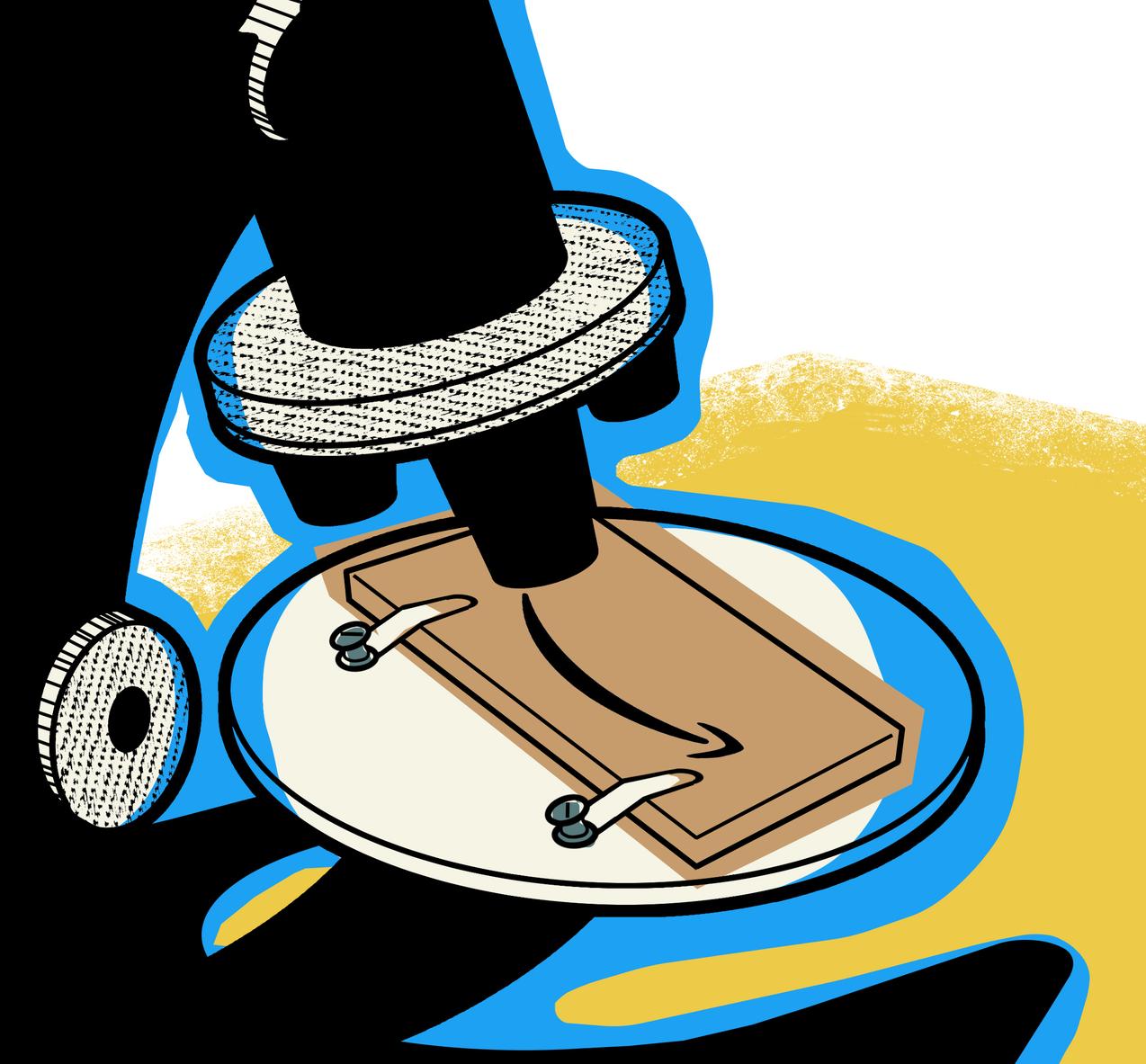 Amazon is big. And busy. If you're trying to escape notice, that's not a great combination.
To understand Amazon's 2020, we have to look at its 2019: The company pulled out of building a headquarters in New York, after local politicians and activists protested the company's anti-union stance and the fact that it would receive lucrative benefits. (Later, Amazon said it would put a smaller office in New York, no incentives attached.)
In Washington, D.C., politicians on both sides of the political spectrum have raised concerns about unfair advantages Amazon might wield over its competition. Sen. Elizabeth Warren (D., Mass.), a presidential candidate, wants to break up Amazon, while President Trump says the company should pay more in taxes.
And then there were the journalistic probes. The Journal ran a series of stories in 2019 on the sourcing and safety of the products Amazon sells from third-party vendors in its marketplace, while other news outlets focused on concerns ranging from human staffers listening to Alexa voice commands to the law-enforcement relationships of Amazon's Ring security camera subsidiary.
As Amazon builds new facilities to keep apace with its myriad businesses in 2020, concern over these issues could slow it down, particularly when the company considers acquiring new businesses or entering new industries. Amazon has said it welcomes the scrutiny.
China Rises to the Challenge
What if China, spurred by the trade war and reduced American business opportunities, became less dependent on the U.S.? Here's a non-hypothetical example: Huawei's new Mate 30 flagship smartphone was dissected and found to contain no U.S. parts. Ordinarily, even Chinese-branded phones would include chips from U.S.-based companies such as Qualcomm and Intel. Huawei also recently struck a deal with Telefónica in Germany to help build out the country's 5G network.
Although certain restrictions are already being lifted, and further details of a trade deal are yet to come, 2019 offered plenty of fresh signs of an increasingly ascendant, and independent, China: In the past few months alone, it created a $21 billion investment fund for high-tech manufacturing, deployed its first China-made aircraft carrier and is set to outpace the U.S. in rolling out superfast next-generation 5G wireless connectivity across the country.
It's also likely to be the first country to take its currency digital. A crypto-yuan could not only be a powerful tool of surveillance—every transaction would be automatically logged with a central ledger—but also a way to extend its financial system to its allies and trading partners. This could unseat the dollar as the de facto global currency.
At least China's TikTok social network would still have to rely on the U.S. No, not necessarily for users, since they come from all over. But where else will it find earworms like Lil Nas X's "Old Town Road"?
Gig Workers Unite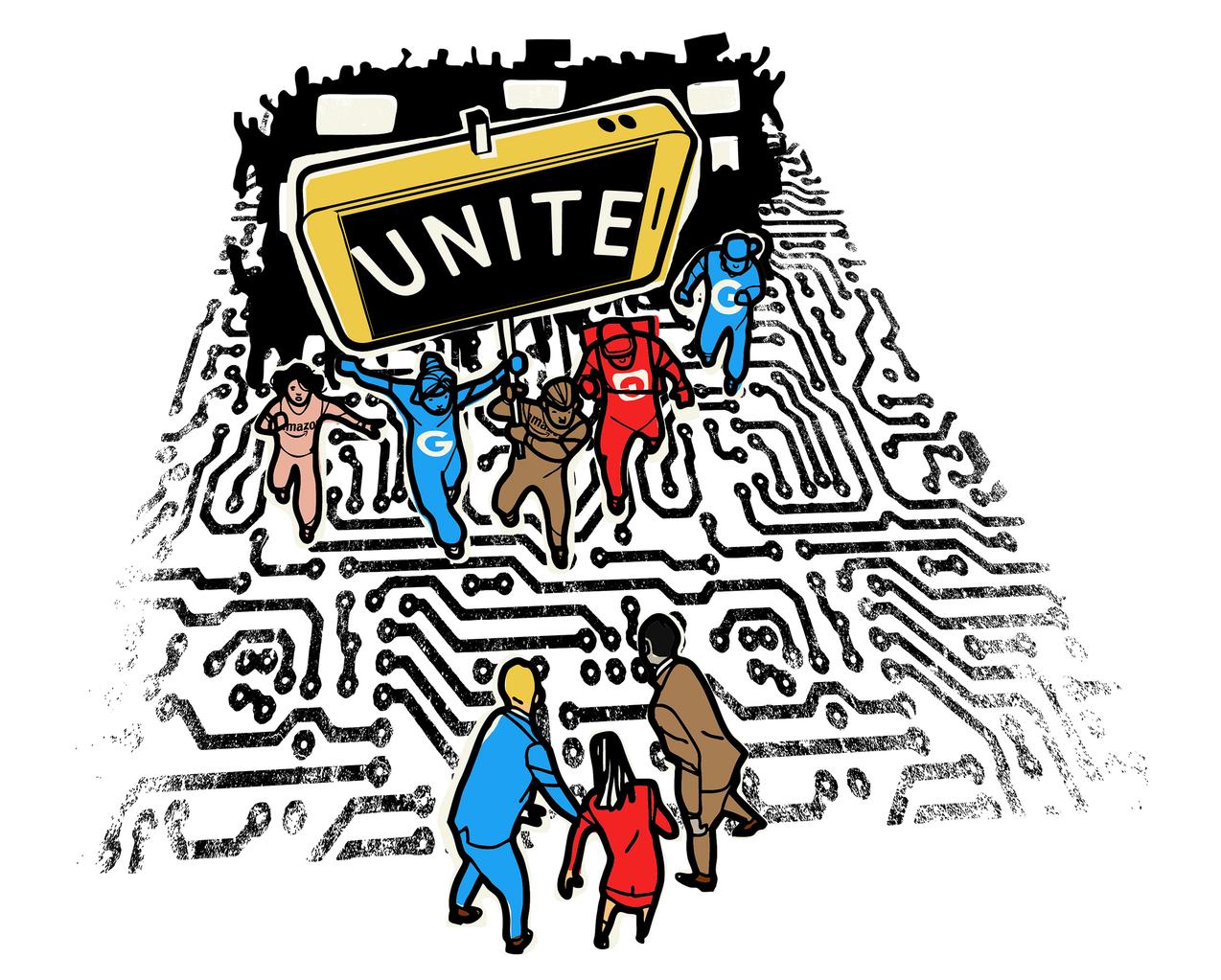 Is Uber an employer or does it merely provide a service to independent workers looking for extra money? Now that millions of people are engaged in some kind of app-based gig work—from delivering food to running errands to driving people around—the issue has taken on more weight.
California passed a law in 2019, going into effect Jan. 1, that would classify some independent contractors as employees. The result could be improved wages and benefits for gig workers, but also higher costs and liabilities to gig companies. Uber, Lyft and DoorDash, which argue that they offer flexible hours and low-commitment work, and address consumer demands that would otherwise be economically unfeasible, were among those that opposed the law. Meanwhile, other states including New York and New Jersey are also looking at ways to classify gig workers as employees.
The debate will come to a head in 2020 with laws negotiated by the states and the companies. In a tight labor market, these still-unprofitable companies must try to keep their workers happy, but there's a limit: If fees get too high, people might start picking up their own burritos again, like back in the Dark Ages.
2016 Election, Round 2
Perhaps you've heard, 2020 is a U.S. presidential election year. Perhaps you've also heard social media services are the new battleground of our democracy. Whether the concern is political advertising, foreign disinformation campaigns or something we haven't even thought of, Facebook and Twitter will be at the heart of this year's biggest political news story.
Given the unpredictability of the last few years, there's really no saying what the companies will do, but here are a few safe bets:
1) There will be new features that are aimed at making reliable and vetted information clearer to users. Twitter, for example, just released election labels that appear on the profiles of political candidates. Instagram just announced improvements to its fact checking, along with content warning messages.
2) Companies will try to focus the discussion on what they say they have prevented. For instance, this month, Twitter and Facebook took down a global network for fake accounts that used artificial intelligence to push pro-Trump messages.
3) The platforms will do what they can to fight one of the biggest disinformation threats: deepfakes. These are images or videos that have been manipulated in such a way that it's almost impossible to differentiate what is real and what isn't. Facebook is in the midst of its Deepfake Detection Challenge aimed at preventing doctored files from appearing on the site. Twitter drafted a policy that would label what it calls manipulated media, and warn people about it—though not necessarily remove it.