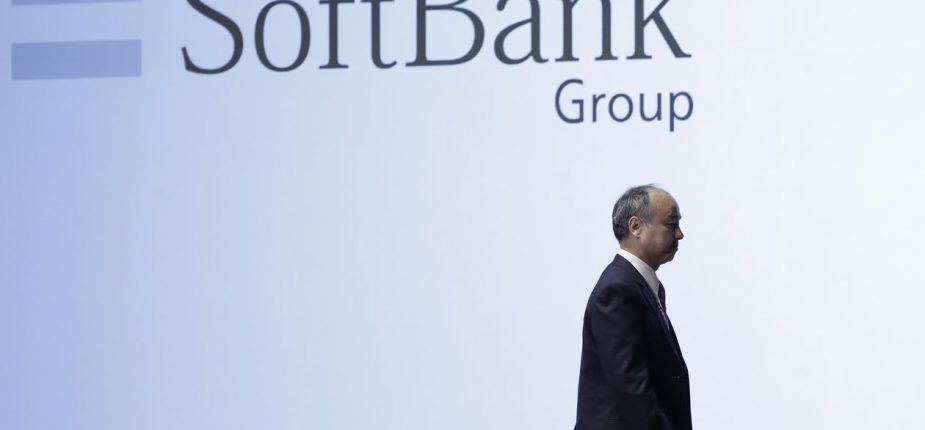 SoftBank Chief Executive Masayoshi Son at a news conference in Tokyo in November 2019. PHOTO: KIYOSHI OTA/BLOOMBERG NEWS
Finance
SoftBank to Sell $41 Billion in Assets, Plans Big Share Buyback
| le 23 March 2020

Japanese tech giant will spend up to $18 billion for share buybacks
By
SoftBank Group Corp. said it planned to sell up to ¥4.5 trillion ($41 billion) of its assets to buy back shares and redeem debt, in an unprecedented move to combat the tumbling price of its stocks and bonds.
The company said it would spend up to $18 billion for share buybacks after the global markets rout caused by the coronavirus pandemic raised concerns about the value of its investments and one of the world's most aggressive activists had pushed for a large buyback.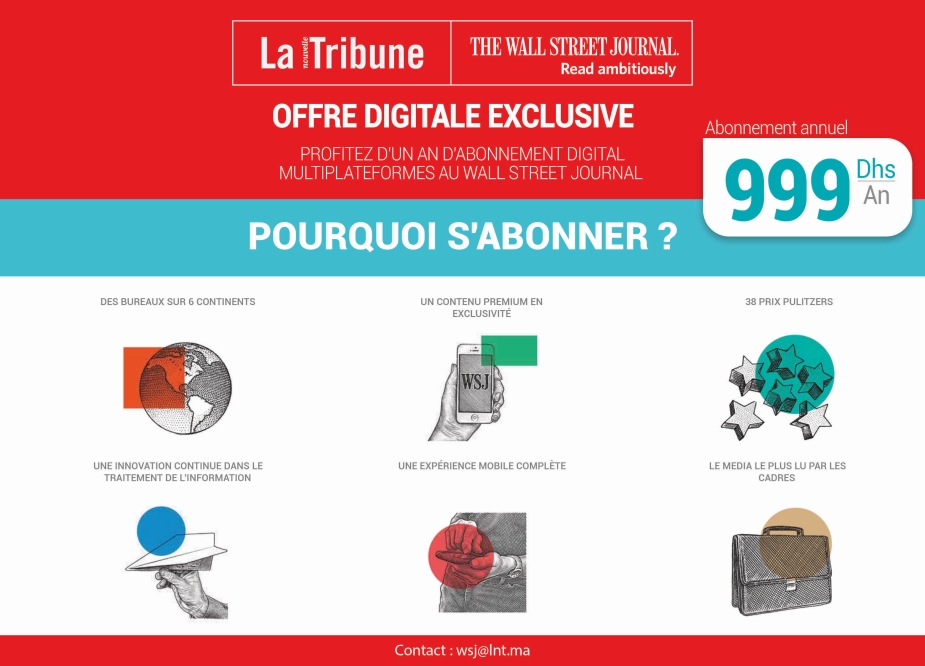 The Japanese technology and investment company said it would use the balance of the funds it raised for paying back debt and increasing cash reserves.
"This will allow us to strengthen our balance sheet while significantly reducing debt," Chief Executive Masayoshi Son said.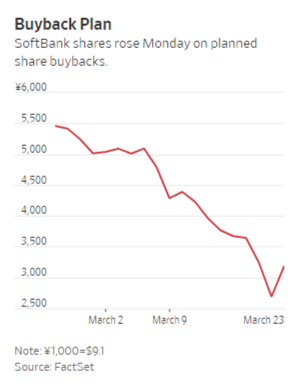 SoftBank said its shares were substantially undervalued. They had fallen more than 50% from the year's high in February before gaining 19% following the announcement Monday. The shares rose by their daily limit.
SoftBank said the transactions would be executed over the next year. Combined with a previously announced ¥500 billion share buyback program, the company said it could end up repurchasing 45% of its shares outstanding.
Elliott Management Corp., which had recently built a $2.5 billion stake in the Japanese tech giant, was pushing for as much as $20 billion in share purchases, The Wall Street Journal has reported.
SoftBank didn't say which assets it planned to sell. Its most valuable holding is in Chinese internet company Alibaba Group Holding Ltd., and it also holds a majority stake in a major Japanese telecommunications provider, SoftBank Corp., which is separately listed in Tokyo.
SoftBank Group said its board hired an independent search firm to identify up to three director candidates to be nominated at this year's annual general meeting of shareholders.