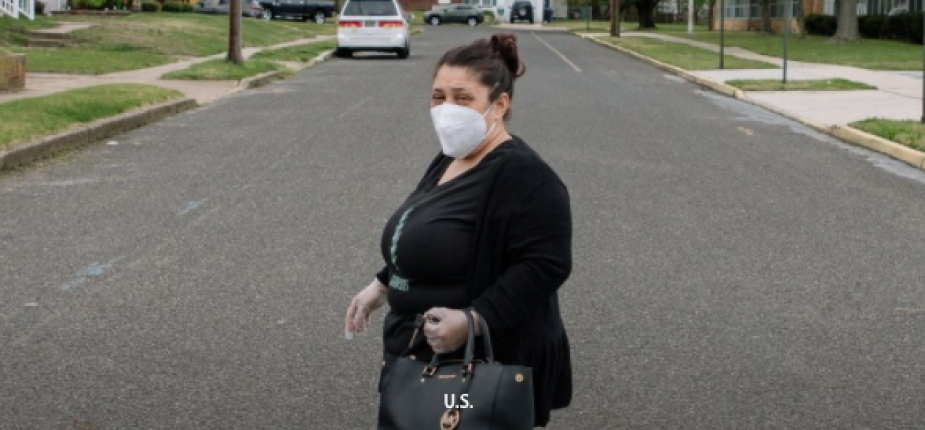 Amber Monserrate of Edgewater Park, N.J., said she still doesn't know when she will receive unemployment benefits. MICHELLE GUSTAFSON FOR THE WALL STREET JOURNAL
Society
Over 3.8 Million Americans Filed for Jobless Benefits Last Week as States Struggle With Coronavirus Claims Surge
| le 30 April 2020

Archaic technology hamstrings systems for processing benefits; 'not really acceptable now'
By
Connecticut was more than halfway through a multiyear modernization of its unemployment insurance system in mid-March when the coronavirus pandemic triggered a surge in claims and the state website that accepts applications froze.
Labor department personnel worked all night trying to figure out what had gone wrong and realized the website could only handle up to 8,300 applications in a single day, a fraction of what residents were now trying to submit. After fixing that problem, they tried to figure out what might break next, said Danté Bartolomeo, deputy commissioner of Connecticut's labor department.
"You can't look ahead to see what will fail and what won't fail," she said.
The pandemic has triggered an unprecedented tidal wave of initial claims for unemployment insurance, at least 30.3 million nationwide since mid-March. That includes another 3.8 million filed last week, the Labor Department said Thursday, a modest decrease from the prior week but still well above any level reached before March.
Thursday's report showed 12.4% of the U.S. workforce covered by unemployment benefits were receiving payments in the April 18 week, pushing further in the record territory, on data back to the early 1970s.
The onslaught of claims would have been a challenge under any circumstance for states to manage.
In this case, the challenge is proving even greater because many states' unemployment benefit systems are hamstrung by archaic, decades-old technology. Coping with relief legislation that provides an additional $600 a week in benefits and making independent contractors such as Uber drivers eligible has created additional strains.
In the years before the pandemic, computers that process claims were functioning, so upgrading technology wasn't a priority, state labor department officials say. That has changed, though.
"All that old-school technology just completely doesn't work anymore," said Scott Jensen, director of the Rhode Island labor department. "This current crisis is making the weaknesses of these systems very concrete."
The consequences are now materializing. Hundreds of thousands of Americans are still waiting to receive unemployment payments at a time when many are falling behind on bills and can't quickly find new jobs due to widespread business shutdowns.
The administrative problems mean the official tally of claims is almost certainly an undercount. About 600,000 people tried to apply for benefits in the week ended April 23 but were unable to file due to long waits or other reasons, according to Alexander Bick, an economics professor at Arizona State University, and Adam Blandin, an economics professor at Virginia Commonwealth University, based on a survey they conducted with about 3,000 individuals. In the same week nearly five million people had applied but were awaiting a decision on their eligibility and about 2.6 million successful claimants were still waiting for their first payment, they estimated.
There are signs that the volume of initial claims is starting to ease. Last week's national level of claims was down 44% from the peak of 6.9 million touched in the week ended March 28. Claims in 46 states have declined since the last full week of March.
Two exceptions are Georgia and Florida, where initial claims have been elevated in recent weeks. In Florida, 939,000 claims have been filed in the past two weeks, the most in the nation. The Walt Disney World theme park in Orlando, Fla., furloughed workers who were previously being paid last week. In Georgia, more than 5% of the state's labor force sought unemployment benefits last week, the highest share in the country.
For now, front-line administrators in state labor departments, who have become a lifeline to millions of furloughed workers, are working to keep up with the demand for benefits as phone lines are jammed up and websites are inundated.
Looking for Work
Most states reported fewer new applications for unemployment benefits the week ending April 25.
New weekly jobless claims as a share of total labor force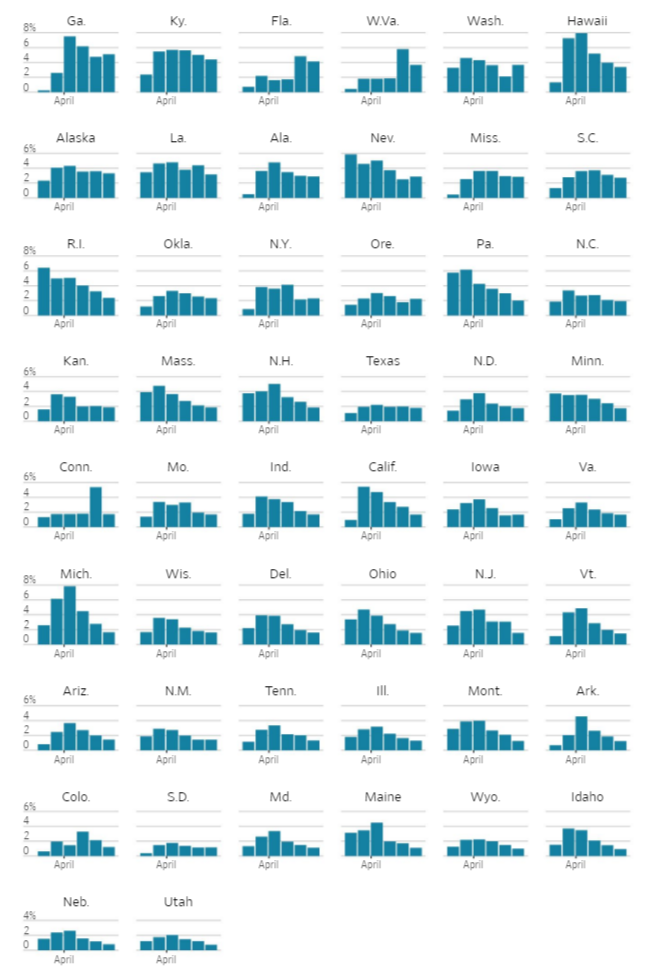 New Jersey's labor department has distributed hundreds of laptops so more claims specialists can process applications from home. It has also upgraded its processing systems and expanded its website's capacity. The state put out a request for volunteers who know how to work with the decades-old Cobol computer coding used by legacy systems in New Jersey and elsewhere.
"Literally, we have systems that are 40-plus years old," Gov. Phil Murphy, a Democrat, said in April. "There will be lots of postmortems, and one of them on our list will be, 'How the heck did we get here where we literally needed Cobol programmers?'"
New Jersey resident Amber Monserrate said she has a past-due electricity bill and rent to pay but still doesn't know when she will receive unemployment benefits.
Ms. Monserrate, a mother of four boys and her family's main breadwinner, started applying for unemployment in mid-March, when she was laid off from her job as a waitress due to the pandemic and her hours—and paycheck—for her other job driving a school bus were greatly reduced. She now works one day a week delivering meals to families from the school district. She calls the New Jersey Department of Labor and Workforce Development every day to find out what the holdup is, but hasn't been able to get through.
"I'm reading that the system is over 40 years old. It's pen-and-pencil type stuff," she said. "That's not really acceptable now, when you have people that are relying on these services."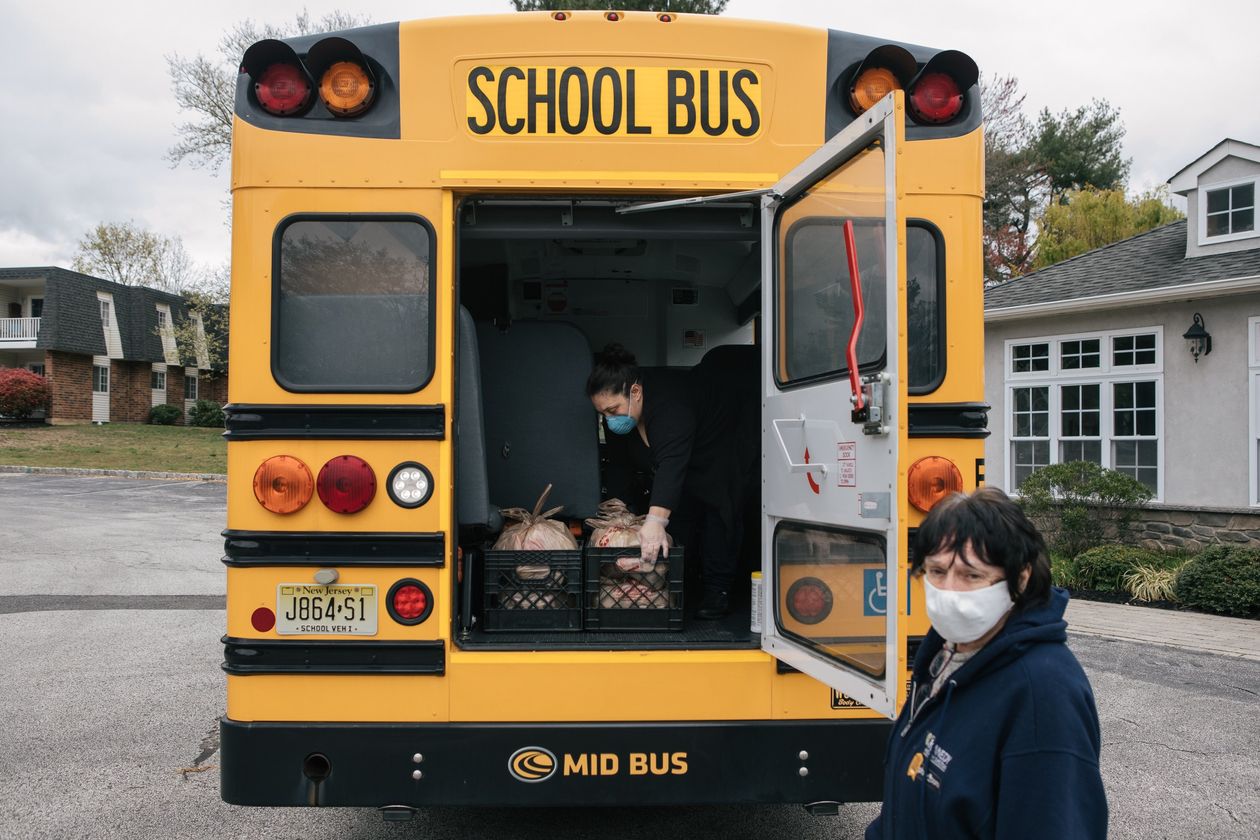 Florida's technology has been particularly challenged. The state in April started accepting paper applications to help deal with the claims volume.
Between March 15 and April 25, Florida had confirmed more than 800,000 unique jobless claims through its regular online platform, its mobile site and paper applications. But just 200,000 of those had received unemployment payments, according to the state's Department of Economic Opportunity website.
The poor state of many states' unemployment insurance systems is in part a legacy of the last recession, which strained their finances, including the trust funds that collect unemployment insurance payroll taxes to finance benefits. States faced tax increases and spending cuts aimed at shoring up budgets. Upgrading computer systems wasn't a spending priority, according to state officials.
Michele Evermore, a senior policy analyst at the left-leaning National Employment Law Project, said the federal government could have provided more funding to states for technology upgrades, but at least some of the responsibility falls to the states.
"More states should have applied for and modernized their systems by now," Ms. Evermore said.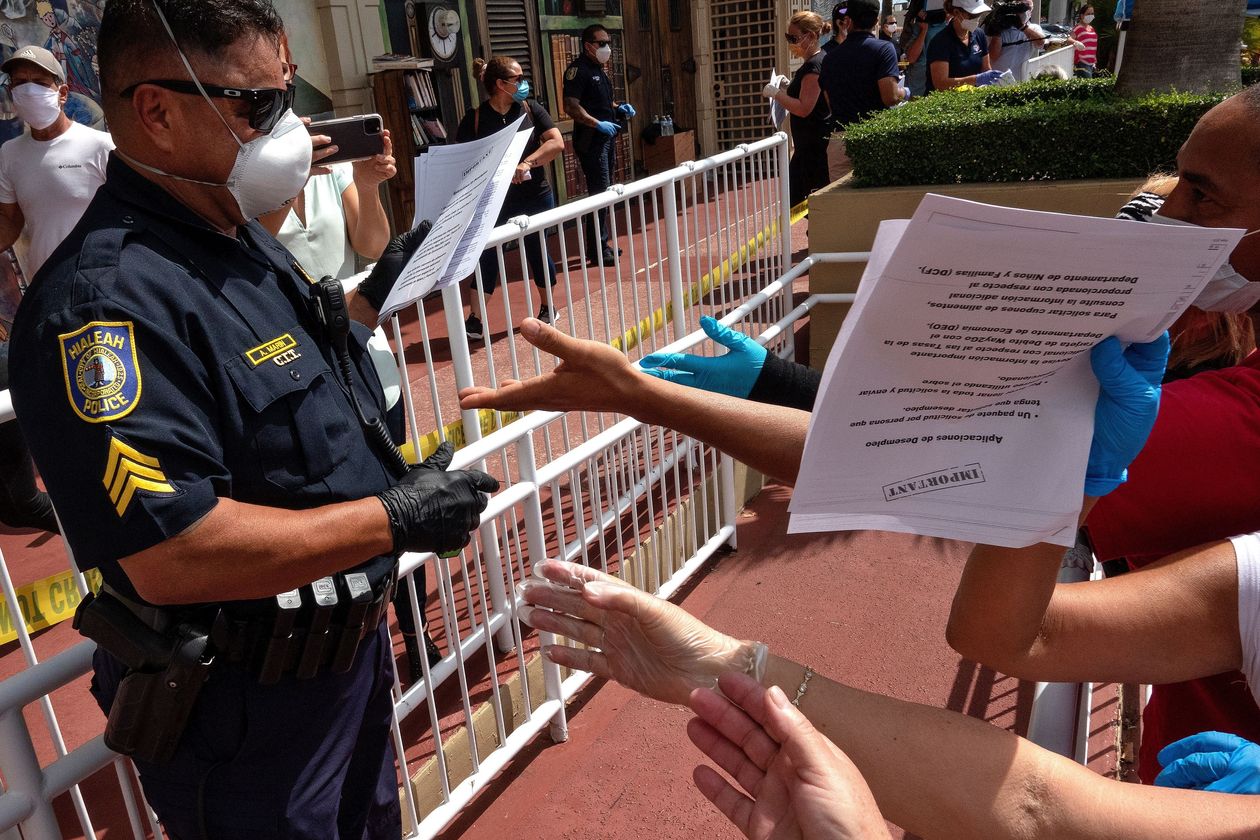 Eugene Scalia, the U.S. Labor Secretary, said each state made its own decisions about its specific computer system and that the federal government was doing as much as it could during the pandemic to support the states.
Connecticut, plagued by sluggish economic growth in recent years, has grappled with multibillion-dollar budget deficits that left little money available for technology investments. The state did, however, dedicate significant resources to a modernization of its unemployment-benefits system, which started a few years ago and was scheduled to wrap up in May 2021.
"It's not as if we weren't aware that we had a problem in the making," said the state labor commissioner, Kurt Westby. "We've been diligently scurrying to get this new system in place."
The May 2021 completion date may be pushed back, Mr. Westby said, because workers assigned to that project are now helping process claims.
There are signs states are working through their backlogs. In Connecticut, technological improvements that automated a key part of the claims sorting process have helped reduce the backlog, Ms. Bartolomeo said.
Rhode Island used some of the federal funds awarded early in the pandemic to fix old technology, unlike many other states, which used the money to hire staff to field calls and audit claims. This month, it launched a cloud-based application to process claims in conjunction with Amazon Web Services and a nonprofit called Research Improving People's Lives.
When Rhode Island began accepting applications from independent contractors under the federal stimulus bill, it received more than 11,000 initial claims on the first day from such workers all at once. That would have crashed the old system, a labor department spokeswoman said.
For the bulk of states, though, it has proven a technological challenge to implement the expanded assistance included in the Cares Act, signed into law in late March. Such changes include revamping their online systems to process benefits applications from gig-economy workers and other individuals newly eligible for unemployment insurance. The U.S. Labor Department said as of April 23, 10 states had set up their systems to begin accepting applications from gig-economy and other workers.
In the week after the federal government made funds available to states for an extra $600 a week in unemployment benefits, only 29 had the capacity to start making payments. All 50 states now do, according to the Labor Department.
Connecticut started sending out the extra $600 in the past week, after confronting the challenge of altering its computer system, which was set up to process unemployment benefits that max out at $649 a week.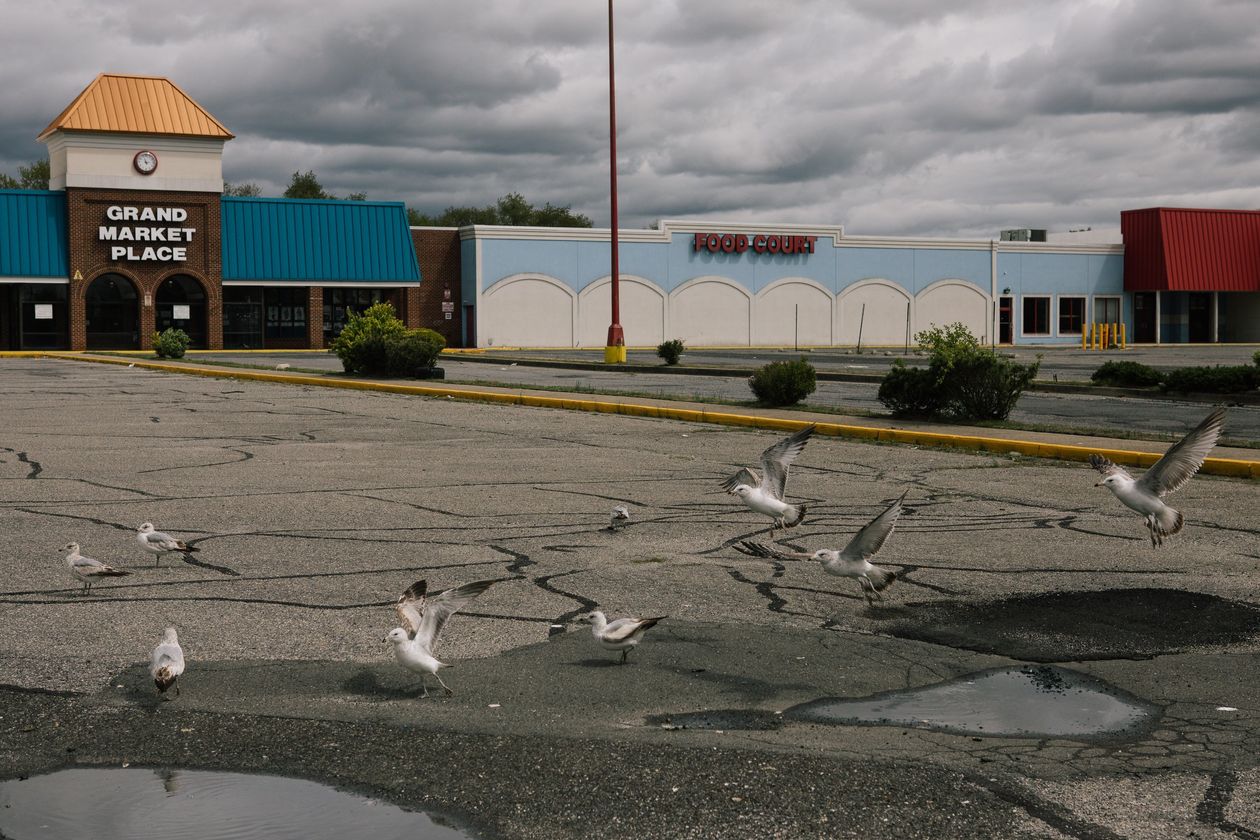 The extra $600 pushes the highest eligible payout to $1,249, but Connecticut's computer system was designed to handle only up to three-digit payments. Pushing up the maximum to four-digits would require reviewing and modifying well over 100 mainframes, Ms. Bartolomeo said.
Jobless Americans across the U.S. are feeling the impact of payment delays.
Ms. Monserrate, who lives in Edgewater Park, N.J., stopped paying her car insurance to save money since she isn't driving, and her family is receiving food-stamp aid through the Supplemental Nutrition Assistance Program. But not knowing when she will receive unemployment benefits is causing stress.
"How are we going to pay these bills that are racking up?" she said. "I can't catch up on everything, it's just not possible."
A spokeswoman for the New Jersey Department of Labor and Workforce Development said all payouts are backdated to when an individual first became unemployed.
"Workers who are having trouble filing or claiming benefits will receive every penny they deserve," she said. "We recognize it may not be as quickly as they—or we—would like."