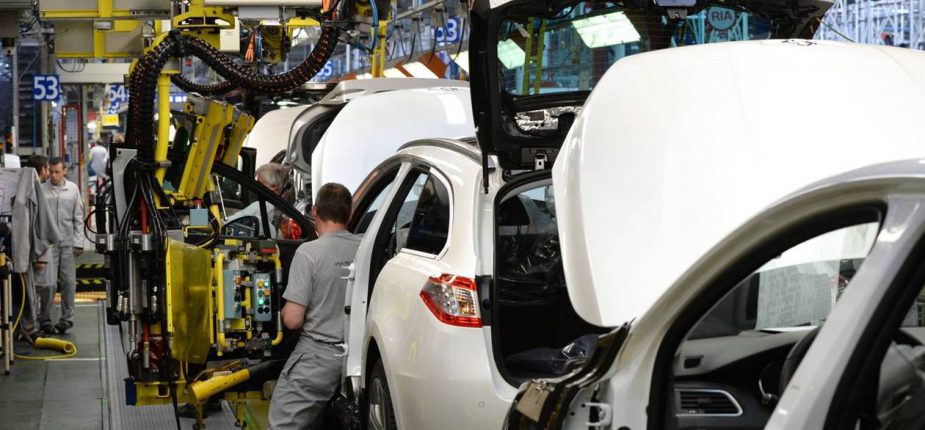 Morocco
Morocco, now competing with developed countries!
le 23 October 2019
This year, we celebrate the twentieth anniversary of His Majesty King Mohammed VI's accession to the throne. It's an appropriate time, therefore, to assess the country's progress.
At the start of His Majesty's reign, an agreement was signed with the European Commission comprising a plan for the period 2002-2010. Our industrialists were asked to put an end to the rent economy, largely characterised by protective measures, customs duties and tariffs. What followed was a series of free trade agreements with the EU, the United States, Turkey, Egypt, Jordan, etc.
For domestic businesses, the royal message was simple. They were asked to export, compete globally and move out of the comfort zone that they had inherited as a result of the various protective measures dished out by the Administration. The message for global manufacturing companies was equally clear: "If you invest in Morocco, you will be as well off as if you had invested in Europe, and you'll have everything you need in terms of infrastructure".
The opening up of the Moroccan economy to foreign trade and investment dates back to the sixties and seventies when the late King Hassan II laid down the foundations of a market-oriented economy. This approach was confirmed by the one currently adopted by King Mohamed VI, that of an open and liberal economy in a context of globalisation. This can be seen, among other things, in the large number of free trade agreements that the Kingdom has entered into. But what, generally-speaking, is required of the government? First and foremost, to have a vision, and then, a strategy. This article will endeavour to examine this in more detail.
The final piece of the jigsaw saw the Kingdom establish a clear legal framework consistent with the very best international legal systems. The country's different regulatory bodies are similar to their foreign counterparts and Morocco had made a genuinely concerted effort in bringing its governance framework into line with global standards. The challenge facing our businesses and business leaders is now to take the plunge and venture abroad in search of markets and business opportunities since there is still a largely untapped source of growth potential out there! A good example of this is Dolidol, which now markets its products in thirty countries around the world ….
Twenty years of progress, although…
More generally, thanks to the momentum generated over the past twenty years, four major goals have been achieved. It was the Sovereign who kick-started the process of renovating the country's infrastructure to benefit local communities. And this is especially true when it comes to the 1,600 km of motorways that are now operational. His Majesty intends to develop the entire country, from Tangier to La Güera. Since very early on in his reign, the priority has been to establish a regional network as part of a project aimed at developing 'heavy' infrastructure.
Indeed, three tenets underpin the Sovereign's economic philosophy: free trade agreements (FTAs) to attract foreign investors; infrastructure investment to ensure that the entire country benefits, thereby avoiding regional distortions; and open up our economy to Africa. As far as the last tenet is concerned, our economy is at the crossroads between the former 'rent economy' model and one that is taking full advantage of economic deregulation and globalisation. But the private sector has not yet fully assimilated the message of globalisation due to its inability, until now, to fully participate. Some progress has been made, however, thanks to Morocco's pro-Africa policy, which primarily aims to open up markets for the nation's entrepreneurs.
A fine example of this is Al Mada Group (formerly SNI), one of the first groups to be Africanised. It is clear that the government has fulfilled its obligations, has established globalised rules and has adopted international standards and norms. The private sector, by contrast, has not yet understood what is really at stake, despite the endless opportunities on offer in this new world order. The private sector is behaving like 'a baby that has not yet been weaned', says a senior banker within the industry. In his opinion, "this is not crisis of confidence for the private sector in the true meaning of the word. The private sector must simply stop asking the government to intervene all the time. It needs to seize the opportunities on offer, internationally".
A strategic choice that is paying off
For other business leaders, however, the economy, which the government intended to deregulate as early as 2000 and which was ultimately achieved around 2010-2011, is now having to withstand exogenous shocks and external pressures. But it must be remembered that twenty to twenty-five years ago, our country was struggling to sell tomatoes. Today, Boeing, Safran and Bombardier are setting up operations in Morocco, Renault and Peugeot, too. This highlights the fact that Morocco has succeeded. We are small, others large, but we have clearly made the right choices. By contrast, a number of other countries, including some of the largest, unfortunately decided to adopt an inward-looking approach.
Morocco made the irreversible decision to open up its economy, expressing a desire to welcome even more foreign investors. Many of them came, such as South African investor, Sanlam, as well as Japanese, Chinese, French and Spanish investors. In just twenty years, Morocco has gained the reputation of being a major player in the automotive business! Indeed, whenever a young Mexican driver gets behind the wheel of a Peugeot 208, the model which succeeded the 205, the car will have been produced in Peugeot Citroen's Kenitra factories! At Renault-Melloussa, near Tangier, five hundred thousand vehicles are produced every year while Peugeot Kenitra will produce three hundred thousand. By comparison, the Japanese manufacturer, Toyota, produces ten million cars a year! Which means that Morocco produces the equivalent of 10% of the vehicles produced by the world's No.1 manufacturer, Toyota but more than the German firm, BMW.
Morocco's industrial strategy should therefore be regarded as a real success! It has enabled Morocco to compete with countries that have been manufacturing for a long time and to feature on the mappa mundi of car manufacturing countries, alongside the likes of France, Spain, Italy, Romania and Turkey. "It's as if, in a way, Morocco had won the World Cup of car manufacturers!" says a Moroccan business leader. And, what's even more impressive, is that it's a very closed club comprising no more than fifteen countries around the world…
Mention must also be made of the German insurer, Allianz, which acquired the Moroccan arm of Zurich Insurance. It is worth noting that it has readily gained acceptance as a new member of the insurance industry because its board of directors comprises the CEO of BMW, Adidas, Commerzbank, and half of Germany's DAX! Dr Joerg Weber, Allianz's local CEO is said to be delighted to be doing business in our country. If Allianz, after investing EUR 250 million in Morocco, were ever to move into the red, then it would clearly be a bad sign for our country. That's our challenge! It's clear to see that the Doing Business rankings are not simply about statistical tables but also the composition of companies' board of directors.
Another example of this kind is the global agribusiness sector, which has seen its centre of gravity shift towards Asia. One of the largest agribusiness groups in the world and the 'W' in the 'NOW' acronym is none other than Wilmar, a Singaporean company that Cosumar from SNI. Despite being geographically and culturally distant from us, it is not an understatement to say that Wilmar is extremely pleased with its investment in Morocco. So much so, in fact, that Cosumar was chosen to manage the Group's sugar factory in Saudi Arabia. And the Singaporean group, which has retained Cosumar's management team since the acquisition, is on the point of entrusting its African oil operations to its Moroccan subsidiary. In the world of business, Morocco has emerged as a player of stature in the automotive, aeronautical and agribusiness industries.
Let's get rid of the self-doubt and bad habits
In the past, Moroccan capitalism was basically a domestic affair. Today, however, companies have to decide whether they are national, regional, or global. In the words of the senior banker that we interviewed, "There's absolutely no reason to be hesitant any longer. In Morocco, we have something of an island mentality. To the North, there's a sea, to the West, an ocean, to the East, a border, cordoned off to repel the Ottoman Empire and to the South, another 'great sea', the Sahara Desert. Historically, we grew up with a certain mentality that is the product of a feeling of insularity, while feeling entirely at home with our own company! But the time has come to grasp the opportunities offered by globalisation."
As far as the opening up of our country is concerned, two goals come to mind. The first, that of extending a warm welcome to foreign investors, has been met. The second remains unfulfilled, however, which is the need for Moroccans to play their part on the global stage. And that's because it's not the government's responsibility to do it! The Turks, by contrast, have managed to gain market share internationally. BIM, a Turkish retail company, Turkish businessmen and their construction and civil engineering companies have made their presence felt. In Africa, Moroccan business leaders are visibly gaining traction and the same phenomenon will hopefully spread to Spain, Korea, China, etc. Who cares whether there is a crisis of confidence, whether the government is responsible, whether our indolent private sector, protected by the government, has grown fat! What matters now is to understand that each and every one of us is responsible for ensuring that Morocco make a success of its outward-bound globalisation in the knowledge that the country's inward-bound globalisation has already been successful!
Moscovici and Morocco
The Kingdom is now an obvious destination, among others, for foreign investment. That's clearly not to the liking of some in Europe who are angry, accusing Morocco of offering incentives to a growing number of European companies that are setting up operations in our country. At the recent Annual Conference on Taxation held in May in Skhirat, Mr Moscovici, European Commissioner, presented a number of allegations and criticisms, almost creating a diplomatic incident in the process.
Citing fiscal convergence, interest rates and incentives for foreign investors, the former European commissioner had no qualms in asking the Kingdom to do away with its free zones (Tangier Med, Kenitra) as well as the Casablanca Finance City offshore hub. Yet, within the European Union itself, Ireland is clearly engaging in tax 'dumping', while the European Community is experiencing a number of challeneges when it comes to standardising legislation, particularly for taxation. Mr Moscovici clearly found it difficult to accept that two French car manufacturers had decided to set up operations in Morocco, which is a tremendous achievement. With property prices set to explode in Kenitra, research centres setting up there, warehouses as well, vehicle-laden trains departing for Tangier Med and export markets beyond and then the port of Kenitra itself, we won't have to wait ten years before acknowledging that, with Tangier Med and Kenitra, a double masterstroke has been pulled off in the north of Morocco.