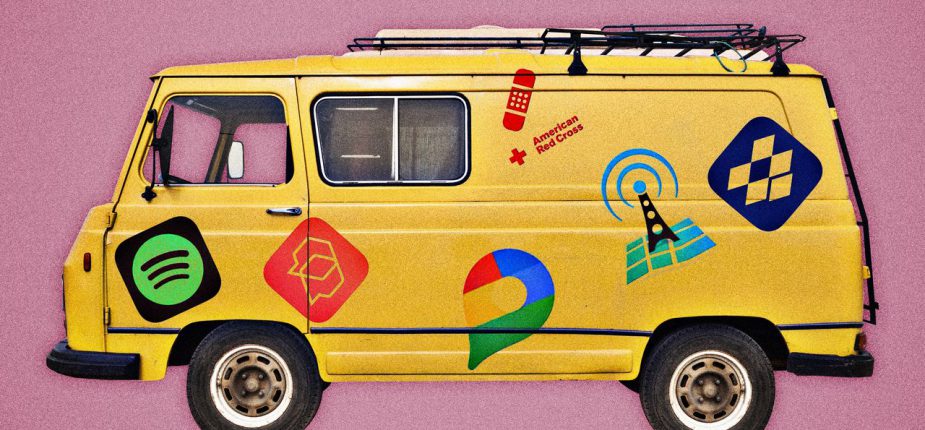 Tech
How to Keep Your Phone Working When There's No Service
| le 8 July 2020

Apps that work offline, essential in-car gear and other tips to consider before seeking social—and cell-signal—distance on your summer road trip
By Nicole Nguyen – The Wall Street Journal
You might have canceled trips requiring air travel, but that's not stopping you from hitting the road in search of respite and social distancing—from the family, friends and other quarantine bubble regulars you've seen far too much of lately.
AAA projects Americans will take more than 700 million trips between July and September, with 97% of those holidays by car. "This summer it's not just the flexibility but the comfort of traveling in your own vehicle, limiting exposure, and control of where you stop and when," said AAA spokeswoman Jeanette Casselano.
The trouble is, service can become spotty on the open road, or go away completely. Here's a guide to keeping your phone working—for navigation, entertainment and communication—when you're in a dead zone. And you can use the same tips while you're riding the subway (gasp!) or trying to stay below your data cap.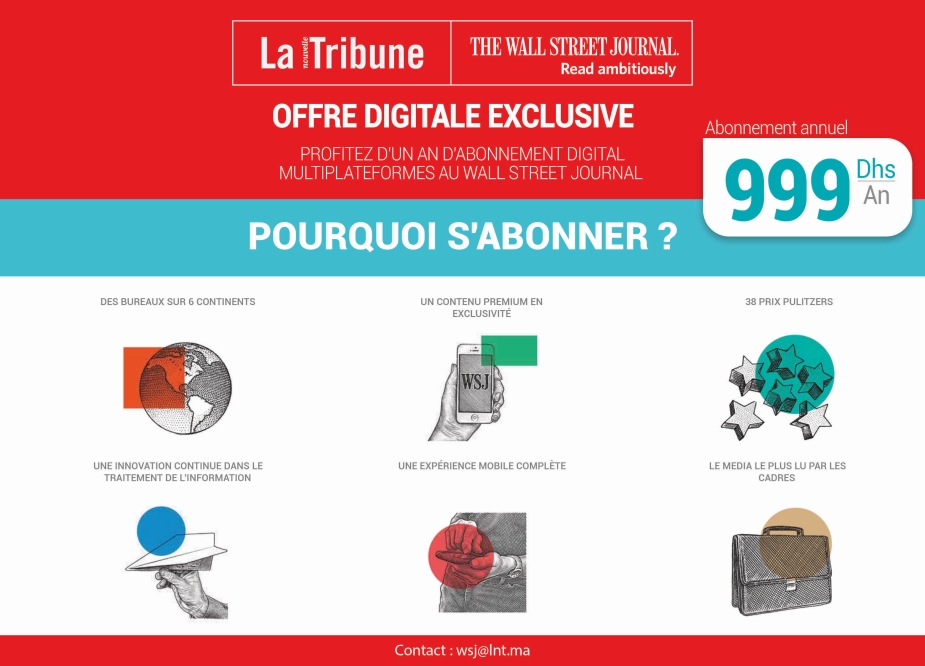 Gearing Up
Your battery will drain more quickly than usual when your phone is constantly seeking a cell signal. In low-service areas, use a setting called Low Power Mode on iOS and Battery Saver on Android. You'll also want a battery backup. Anker, one of my preferred brands for charging accessories, has a high-capacity power bank ($43) that can hold about five full smartphone charges.
For car-specific gadgetry, I wanted to consult a real road expert, so I turned to Katie Larsen, a 28-year-old who runs a blog called So We Bought a Van. She's been living and working out of a vehicle while traveling across North America for over three years. Ms. Larsen's converted Mercedes Sprinter has a pressurized outdoor shower, bed and kitchen complete with fridge, sink and propane-powered stove.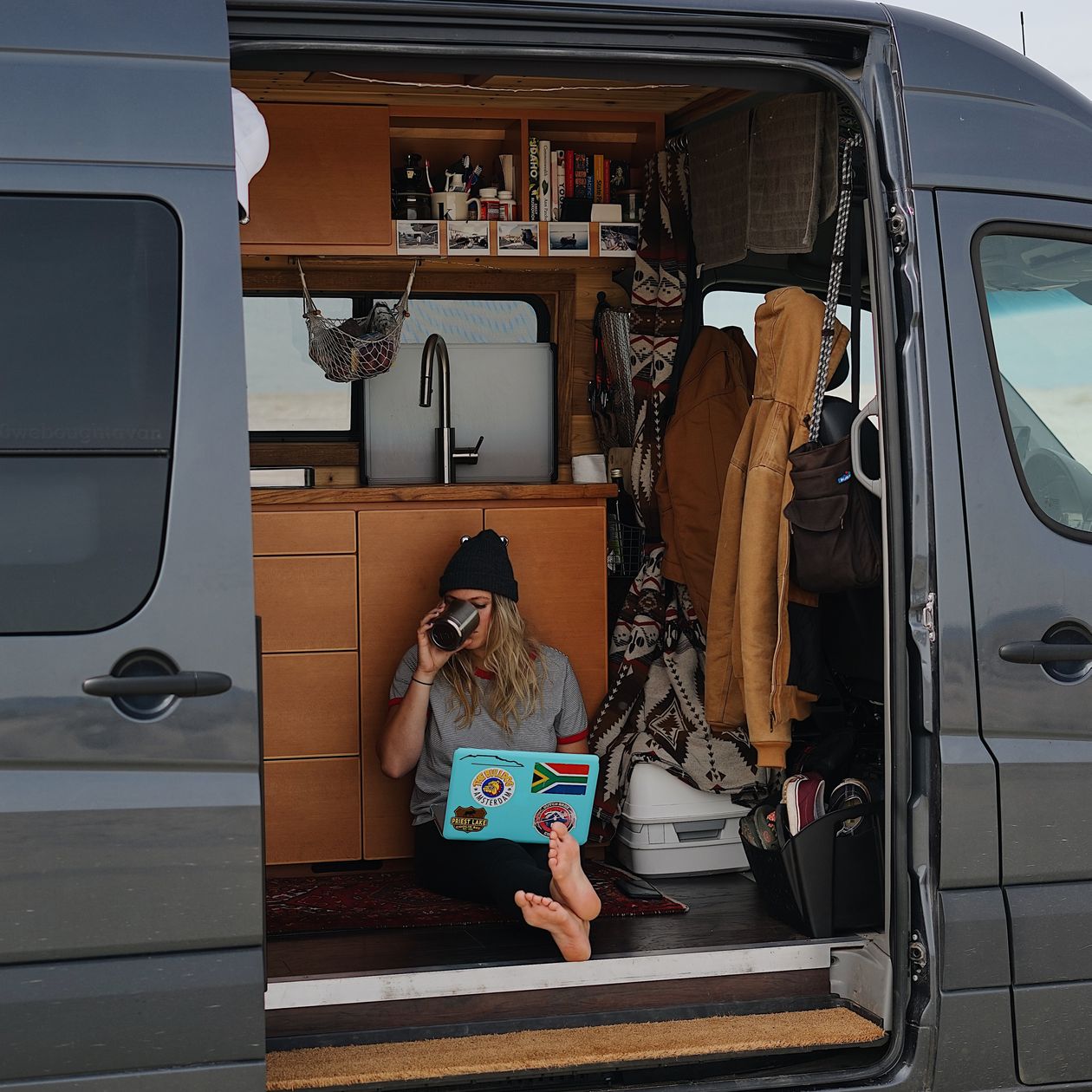 While you probably won't need all of those bells and whistles for your trip, Ms. Larsen's in-car essentials are useful: the Garmin 45 dash cam (to record the drive, for $150), a check-engine-light car code reader (to tell you why that alert's flashing, and turn it off, for $45) and the iOttie One Touch phone mount (to go hands-free, for $25).
For solo venturers going to remote areas for extended periods, she recommends the Spot ($100, $15-a-month service plan), a satellite device that can provide your coordinates to emergency response teams and send check-ins to personal contacts.
Planning Your Trip
Van life isn't just about having the right gear. "Planning ahead is going to really come in handy right now," said Ms. Larsen, a Portland, Ore. native, who runs errands just once a week to limit exposure during the pandemic. My colleague Ray Smith put together an excellent guide on road trip considerations. Also, check AAA's TripTik website for the latest travel restrictions across the country.
Next, find out what kind of cellular coverage issues you might face. Beyond your carrier's potentially unhelpful coverage maps, you can consult detailed network coverage maps from RootMetrics and OpenSignal.
You'll likely need to call to confirm whether some places you want to visit are open. If you're in a location with some Wi-Fi but terrible cellular coverage, enable Wi-Fi calling. Verizon,AT&T, T-Mobile and Sprint support the feature on most device models released in 2015 or after. You'll find it under your phone's settings—Cellular for iPhones, Connection for Android devices.
Apps Part 1: Finding Your Way
The key to making your phone useful without service is using apps with offline capabilities. But most apps won't work without a connection unless you download or sync data beforehand. Test them at home in a mock dead zone by putting your phone into Airplane Mode—making sure Wi-Fi is also off.
Because GPS doesn't require cellular connectivity, you can use Google Maps to track your current location, search for points of interest and look up driving directions even when you don't have service. But you have to download maps of specific areas ahead of time. In Google Maps, search for a city, then tap Download, at the bottom. You can expand the area or add additional maps as needed.
Apple Maps doesn't have a similar manual offline navigation feature. But if you start navigation while online and then lose service, any relevant map data will be cached and you can still access directions.
The free Here WeGo app for iOS and Android is a better navigation option for getting walking, biking and public-transportation directions offline. It lets you download entire countries or individual states, depending on your storage capacity. (The U.S. map is nearly 5 gigabytes.)
Roadtrippers helps travelers build long road trips and discover interesting stops along the way. The app's $30-a-year upgrade, Roadtrippers Plus, makes those features available without connectivity.
Gypsy Guide creates audio tour apps that play commentary based on your GPS location. It doesn't need cell service, and each app—which is dedicated to a specific attraction or national park—costs between $5 and $9. There are over a dozen tours available for locations in the U.S., Canada and Australia.
"I mainly rely on apps for finding free, preferably primitive, overnight parking and camping," Ms. Larsen said. Her most-used app is the $10 iOS-only Allstays, which works without internet and helps you find tent and RV campgrounds around the U.S. For Android users, a similar app called The Dyrt charges $36 a year for offline campground search. Good Sam Camping is free but requires an internet connection.
Apps Part 2: Having Fun and Staying Safe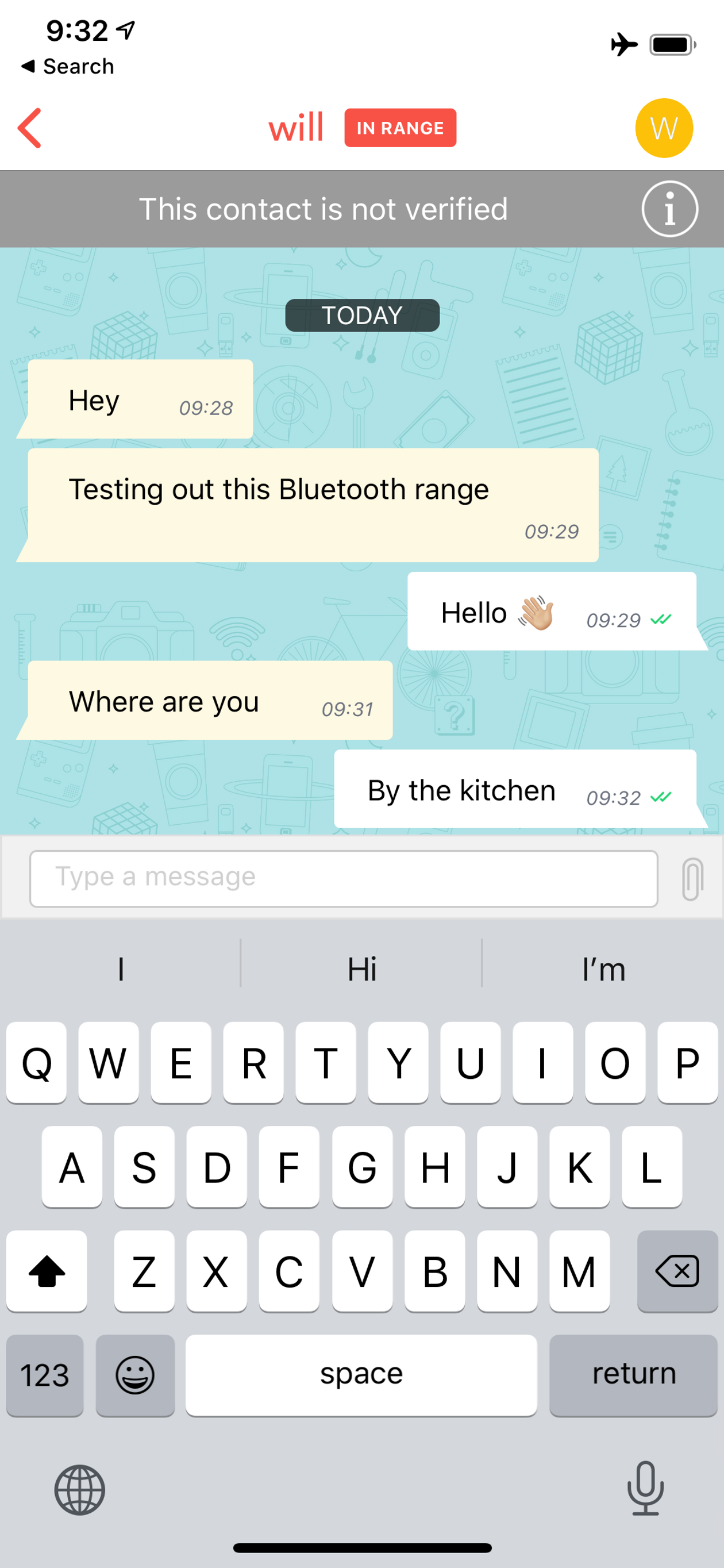 Bridgefy is a free communication app for iOS and Android that relies on Bluetooth, instead of a data connection, to send direct messages to other users within about 330 feet. It's great for hikes or other short jaunts from the car. But you—and everyone else on your trip—need to register for an account while connected to the internet before you can start texting. Also, communications through Bridgefy aren't encrypted.
The Google Drive and Dropbox apps can store copies of your license, health-insurance information and other essential documents. In both apps, next to the file you want to download, tap the More icon (three dots) and select "Make available offline."
Sync your favorite albums and playlists on Spotify, Apple Music and Amazon Music Unlimited before hitting the road. YouTube Music subscribers: Enable a nifty feature called "smart downloads" on Android and "offline mixtape" on iOS that automatically downloads songs based on your listening history.
Non-drivers in the back can preload content on entertainment apps. On Netflix, not all titles are available to watch offline—but any Netflix original, like "Roma," will have the download symbol. Hulu supports offline viewing on select content for ad-free subscribers on up to 25 downloads across five devices. On the Amazon Prime Video app, only those logged in as primary Prime members can download video content. If you're logged in as a Prime household member, you can't. Disney+ subscribers can download as many shows and movies as their storage capacity allows.
TravelSpend is a free app that tracks expenses on trips, visualizes spending data and works without a connection.
The Red Cross First Aid app can provide guidance on how to respond to emergencies when you don't have the signal to Google it.
When you do need service again, the WiFi Map app can show you millions of hotspots around the world, and a Pro subscription offers offline access to maps. Sign up online or on an Android phone to pay $20 a year, and avoid getting charged the 30% premium on iOS devices because of App Store fees.
Gas prices are already low, but you still might want to compare your options. Although it does need connectivity to work, GasBuddy shows prices for nearby stations, plus amenities, for that inevitable bathroom break.
And while we tend to rely on our tech to do it all, some of the most reliable tools will be analog, Ms. Larson says. "Keeping an atlas in my car at all times really helps with peace of mind! I know if I lost service, worst-case scenario, I'd be able to find my way on the open road."