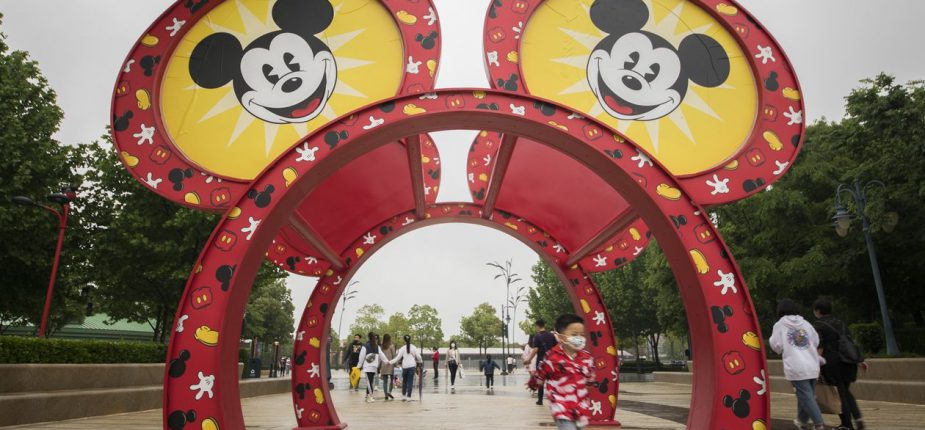 Economy
How CEOs See Today's Coronavirus World
| le 9 June 2020

The leaders of Zoom, Walmart and Disney, among others, discuss the changes occurring during the Covid-19 pandemic
A Wall Street Journal Roundup
The Covid-19 pandemic and the resulting lockdowns are altering how businesses operate. Here is how some leaders of the world's biggest companies described the changes they are seeing.
Gap Inc. CEO Sonia Syngal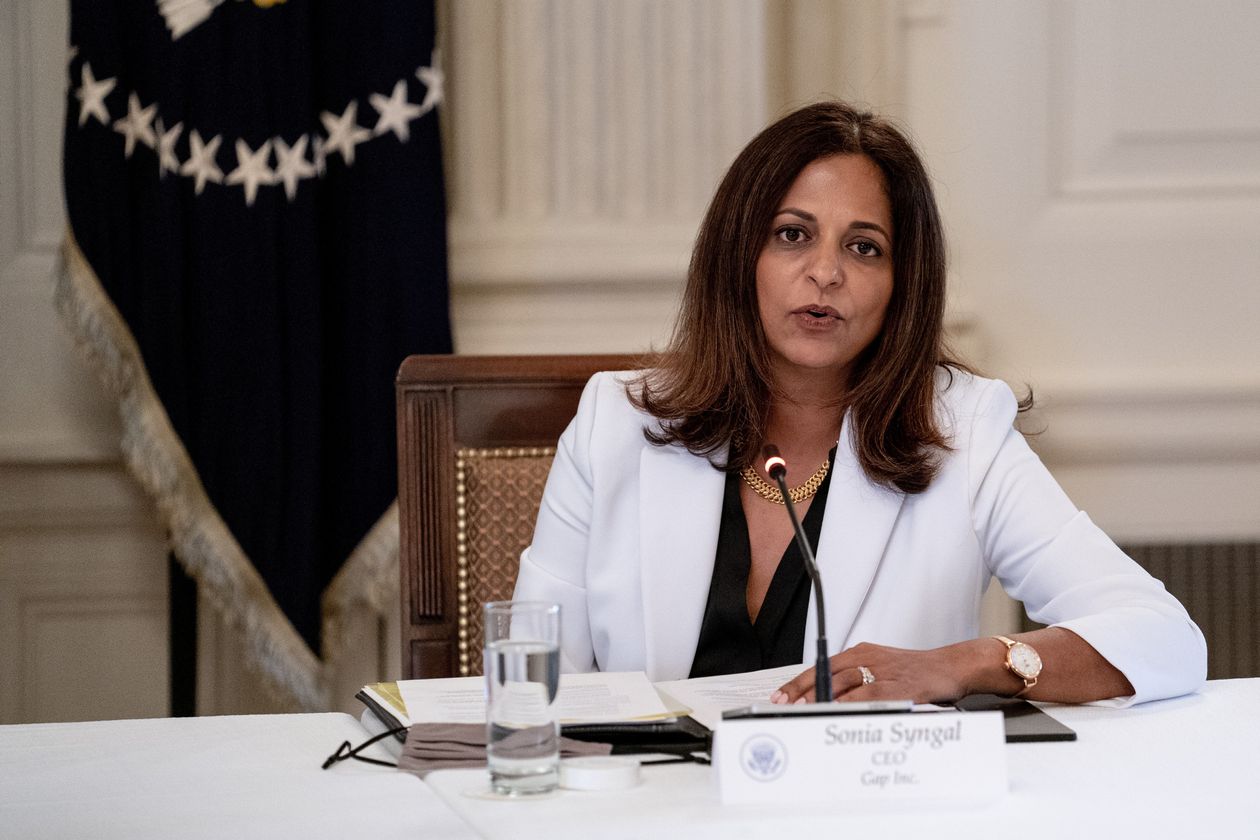 "We've seen a nice recovery in our China business month-over-month," Ms. Syngal said. "As Japan's reopened, we've seen a better-than-expected rebound in our store's demand, the pent-up demand.
"As our stores have opened across the US, it's really the factor of a combination of a few things. One is real estate types. The second is weather. The third is consumer sentiment as it relates to safety. And so, we've seen some, early on, good performance in the south, in the west with the weather signaling the need for summer clothing. The east and the northeast, in particular, is a little bit lagging. And we expect that as those stores open up, and as the consumer wants a seasonal shift, and as kids grow and need clothes that fit them, that's all that's going to play out."
Campbell Soup Co. CEO Mark A. Clouse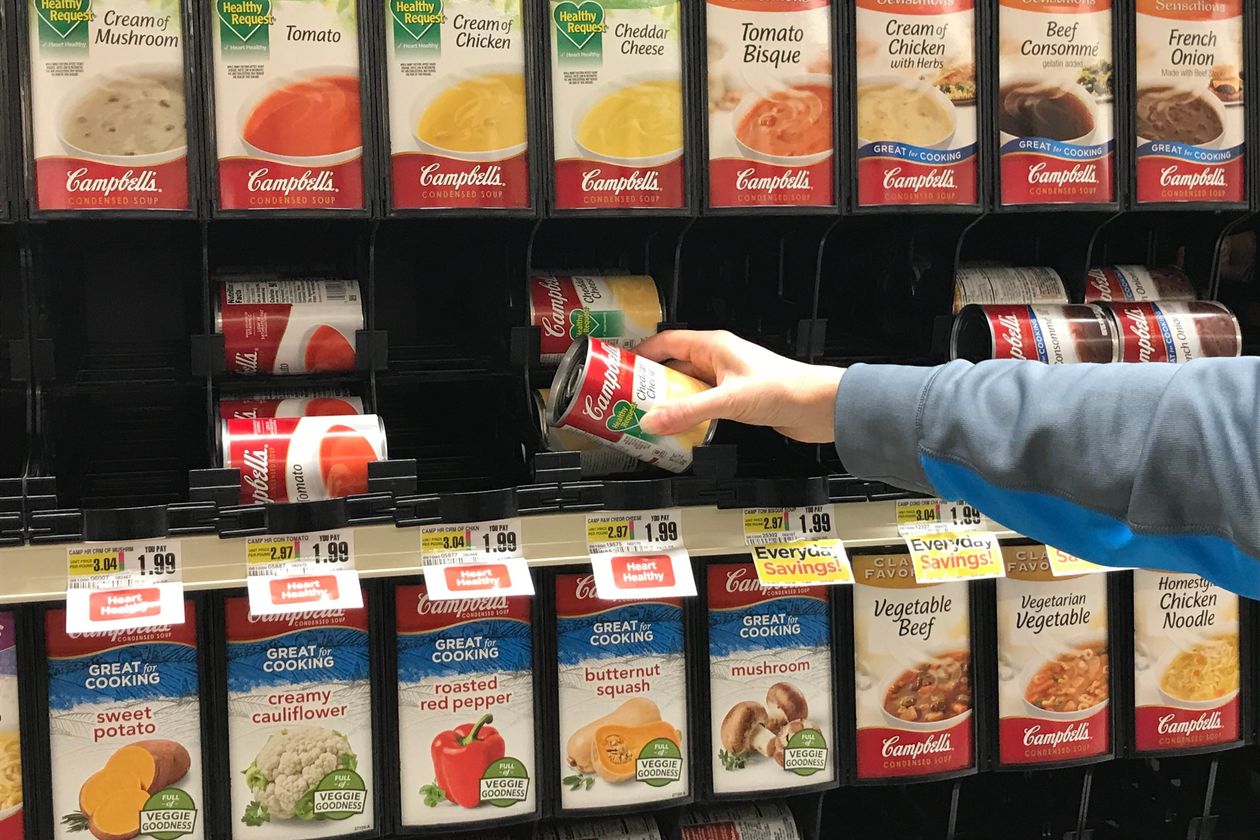 "I think as consumers are building skillsets in things like quick scratch cooking–and another area within quick scratch, I would call as simple lunches, where our products play an incredibly important role. And so, however you see the economy opening back up, I think there will be a slower migration to away-from-home. I think they will maintain a level of remote working, where lunches–maybe virtual schooling, in some cases–where our products will continue to be highly relevant, and that behavior I think will continue," Mr. Clouse said.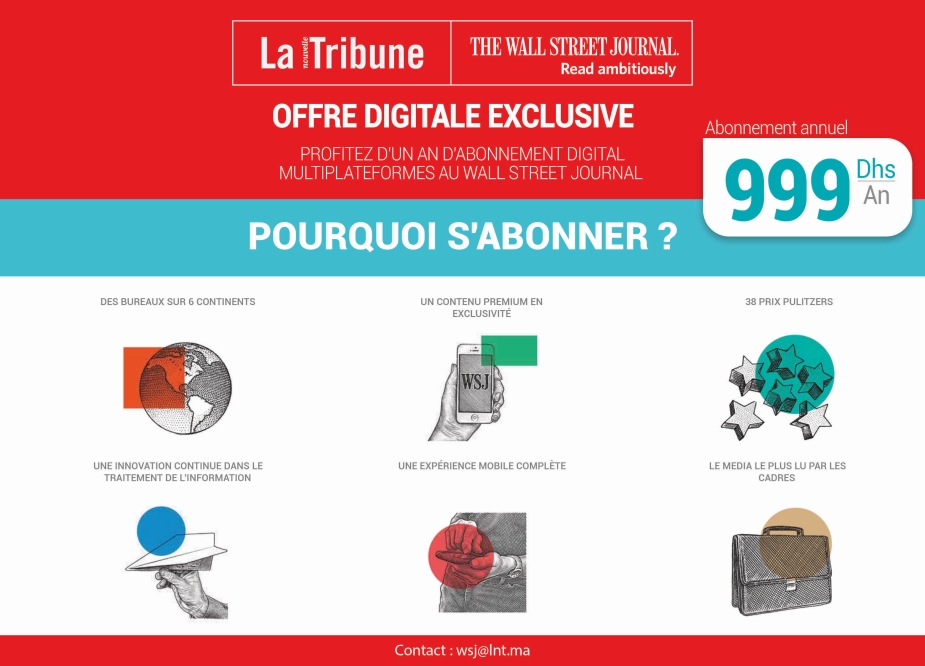 "I also think that as we come through this, and whatever continuum of economic environment you might expect, I do think there is going to be strain. And I think value will play an important role for consumers going forward. And our products, historically speaking, have been highly relevant in those moments of recession or economic pressure."
Zoom Video Communications Inc. CEO Eric Yuan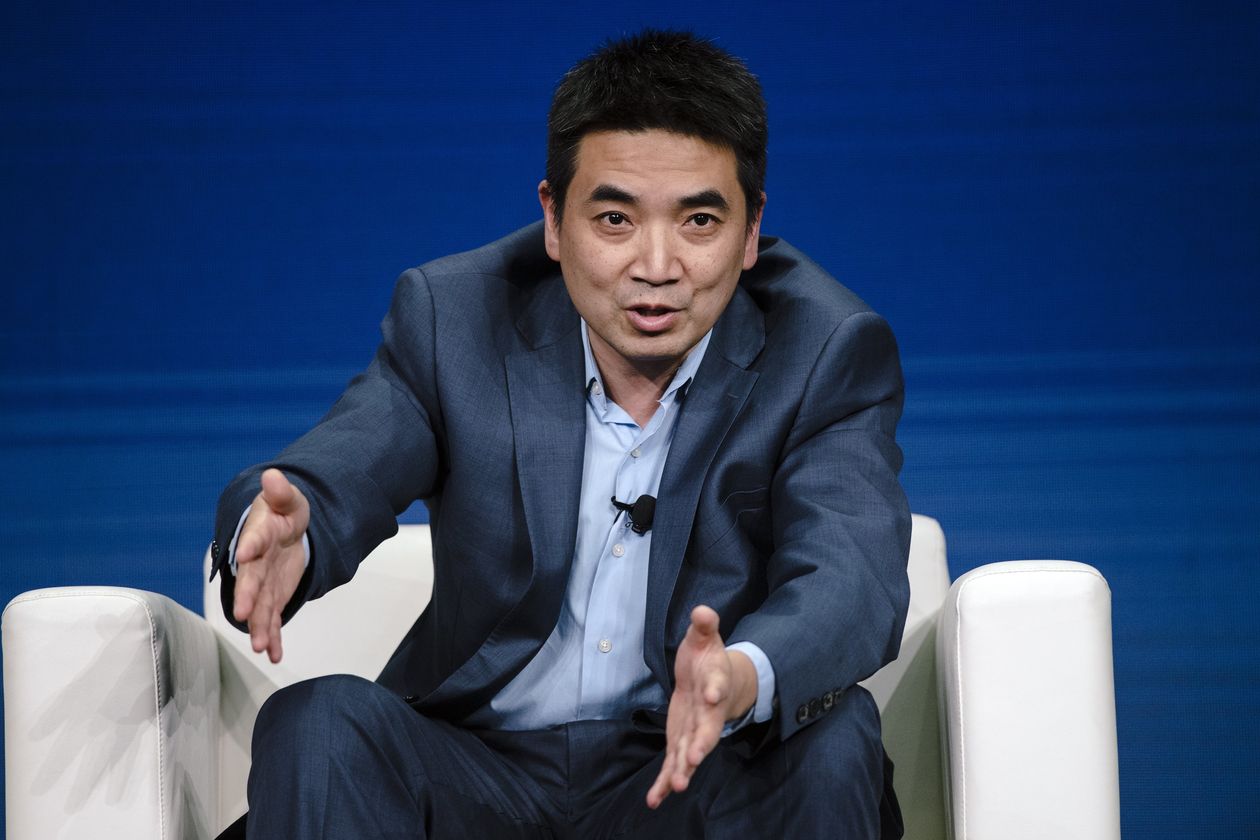 "I truly believe video is a new voice. Video is going to change everything about communication. The way for us to work, live and play is completely changed. On that respect," Mr. Yuan said, "a lot of opportunities are ahead of us."
"I think one thing we know for sure is the [total addressable market] is bigger than we saw it before," he said. "For now, No. 1 thing is focus on the current product and user experience. Make sure during this pandemic crisis—hopefully it can end very soon—they can leverage Zoom to stay connected."
Salesforce.com Inc. CEO Marc Benioff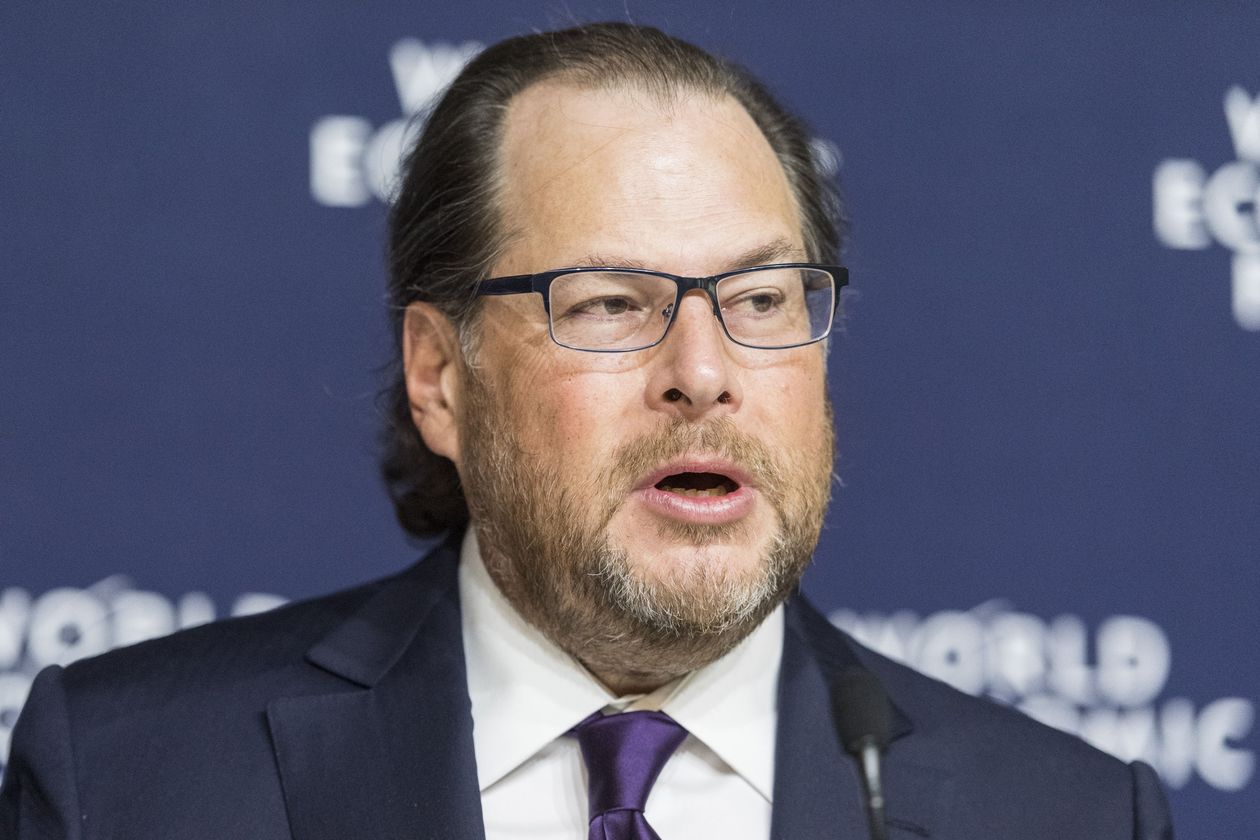 "In the new normal, businesses are going to have a new lifestyle. A new lifestyle of masks and PPE, a new lifestyle of taking people's temperatures and enforcing social-distancing standards, a new lifestyle of testing and contact tracing, and a new lifestyle of wellness assessments to mitigate interaction with the virus," Mr. Benioff said.
"We're going to need a command center to monitor return-to-work readiness. They are going to need shift scheduling, because businesses are not going to bring everyone back at once. They're not all coming back at once, because you're going to need social distancing. And you're going to need tools for emergency response management, and you're going to need expert perspectives from renowned experts, because this is changing on a regular basis."
Ulta Beauty Inc. CEO Mary Dillon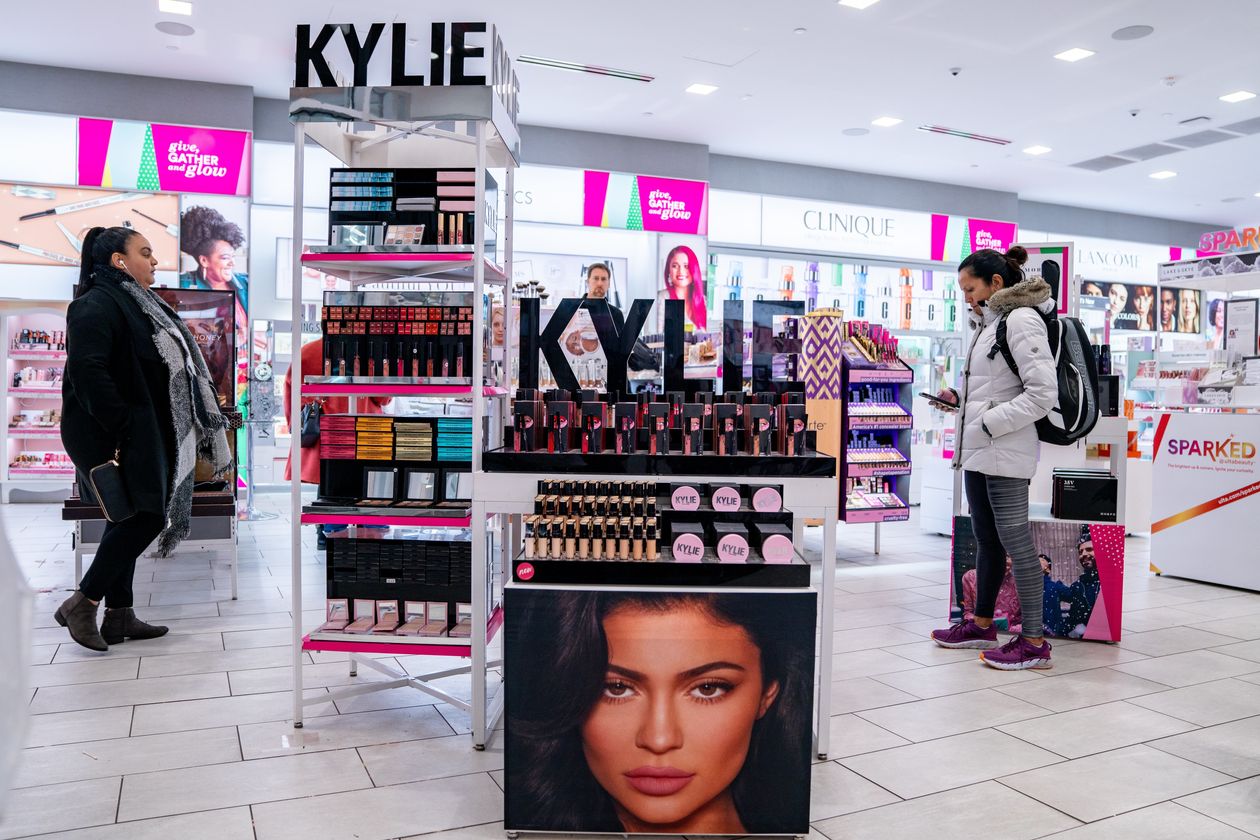 "While we remain confident in the long-term potential of makeup, headwinds facing the makeup category will likely persist in the short-term, given the impact of social distancing and masks, as well as the delayed introduction of newness and innovation this year. On the flip side, many people seem to be on video calls now most of the day, so we'll watch the impact on makeup usage closely.
"Conversely, skin care has become more important as guests look to take care of their skin and relieve stress. And wellness has taken on new dimensions, extending to both physical and mental aspects, as consumers increase efforts to stay healthy and look to feel better in this new environment. We intend to lean into these trends," Ms. Dillon said.
Sanderson Farms Inc. CEO Joe Sanderson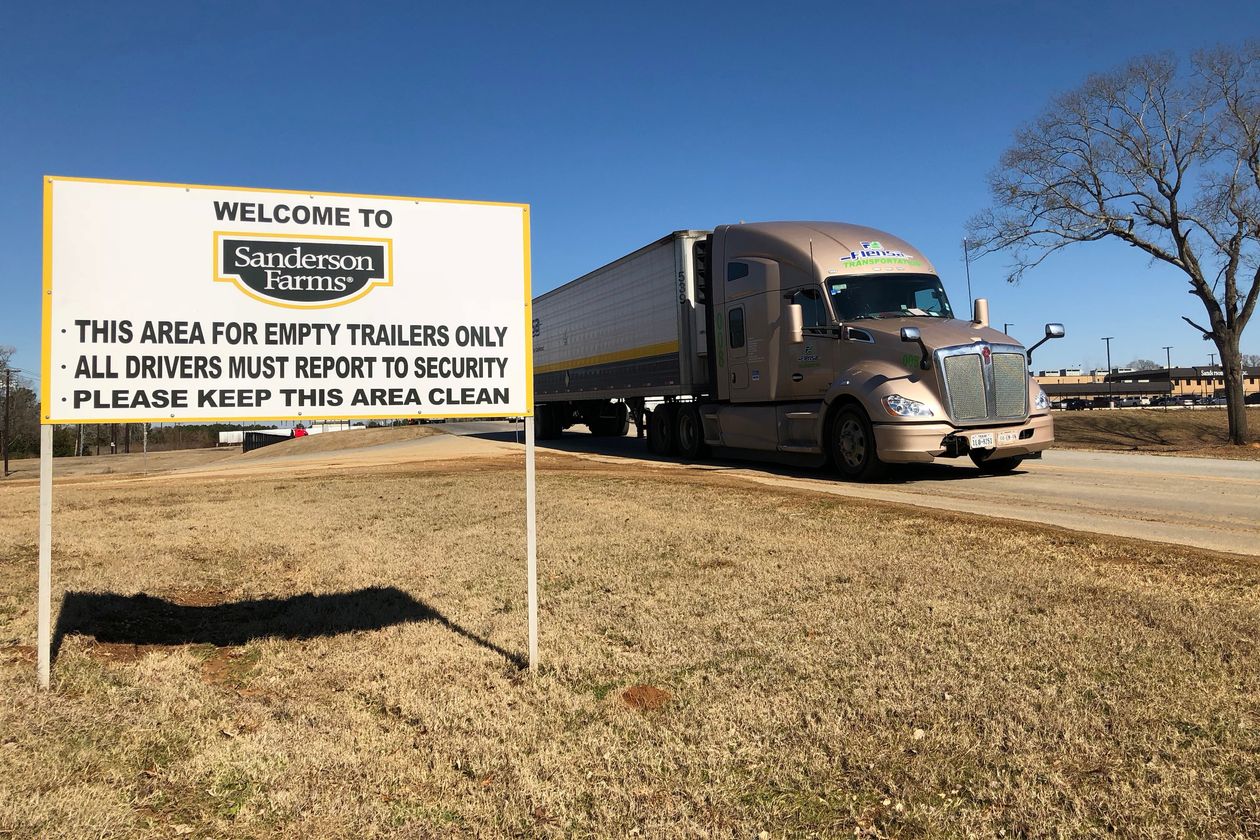 "Our experience in 2008 taught us that consumers cook more at home and eat out less during a recession and periods of higher unemployment. So, while quarantine restrictions forced them to eat at home, the shift could continue for some time as they choose to eat at home if predictive recession materializes post-Covid.
"All that said, we cannot predict demand from our food service customers through the summer," Mr. Sanderson said, "Unfortunately, many family-owned restaurants and small chain concepts will not survive the pandemic. Exactly what the inventory of food service establishments will be over the short term and medium term is anyone's guess. Although, the long term, I am confident American consumers will want to return to restaurants when it's safe to do so."
Workday Inc. CEO Aneel Bhusri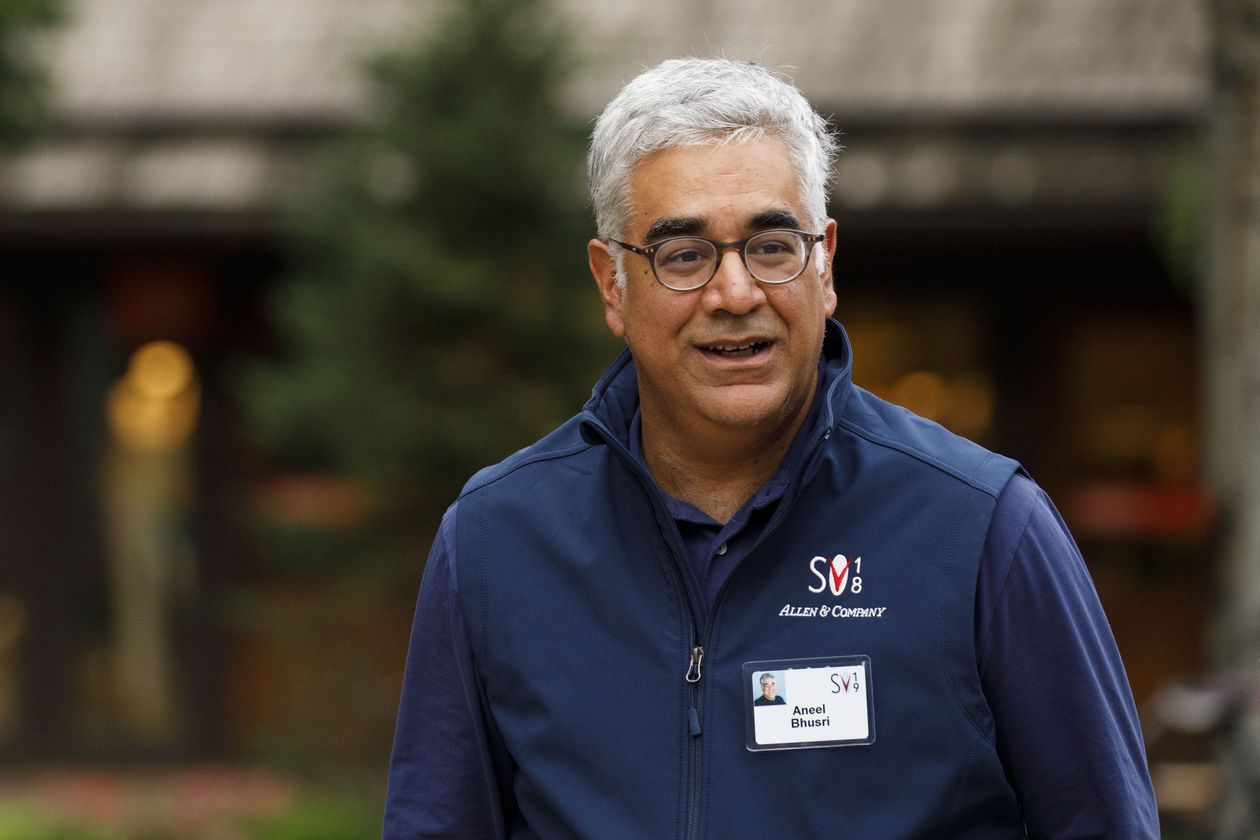 "I think this crisis will be a catalyst for people switching from on-premise into the cloud for finance. And we're already seeing good growth rates," Mr. Bhusri said. "But I've talked to lots of CIOs, who said, you know I wish I had everything in the cloud right now. I am struggling with my on-premise, both because of the labor required and people required to be on site and because those systems are really not very agile or flexible."
Best Buy Co. CEO Corie Barry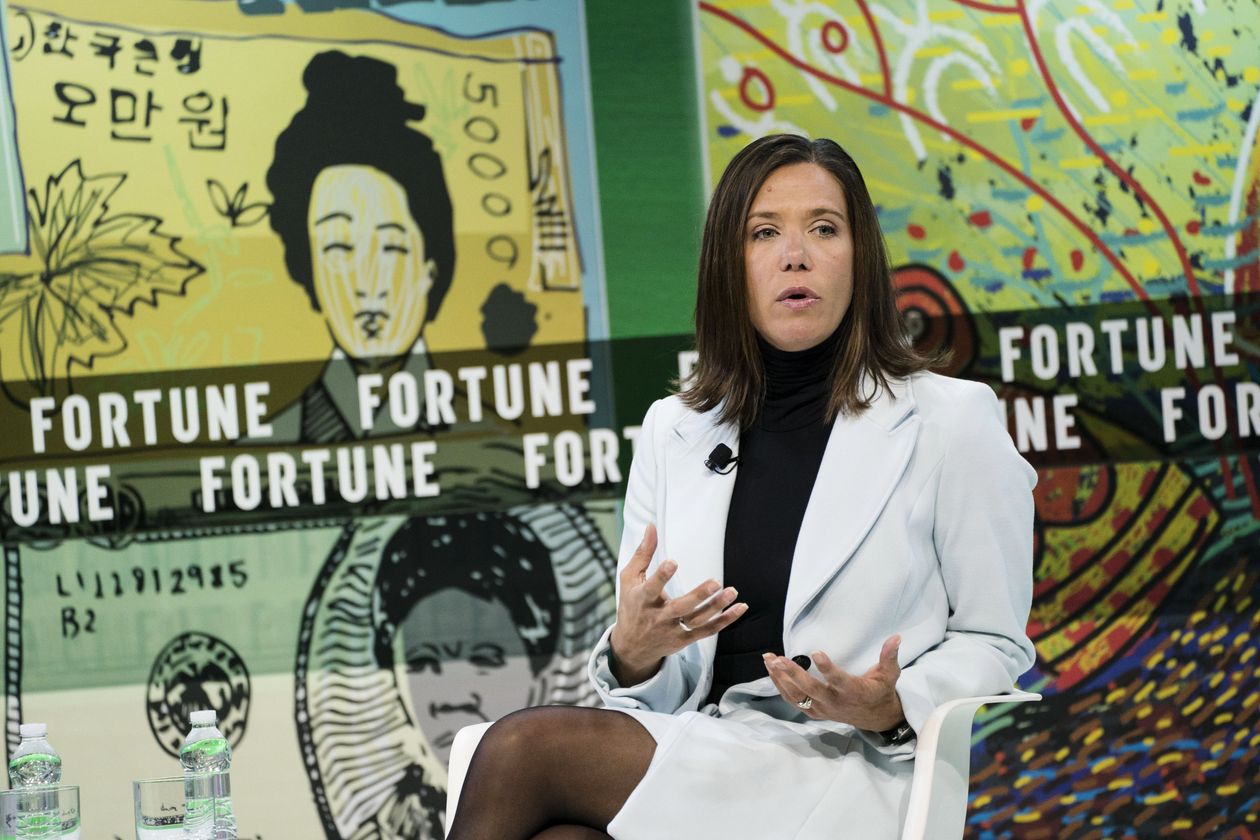 Ms. Barry discussed the variables that Best Buy is expecting to face.
"First, meaningful unemployment will almost certainly be with us through the fiscal year, not necessarily at the level we are seeing now, but enough to likely have a downward macroeconomic effect. Second, it will be important for us and any retailer to have a flexible enough operating model to accommodate the possibility that some states will continue to relax restrictions, while others, at the same time, may find themselves needing to tighten similar restrictions on how consumers engage with each other and local businesses.
"Finally, we will continue to prioritize customer and employee safety, advocating for preventive measures, such as social distancing and masks for both customers and employees. It is our belief that these measures will continue into the foreseeable future."
Nvidia Corp. CEO Jensen Huang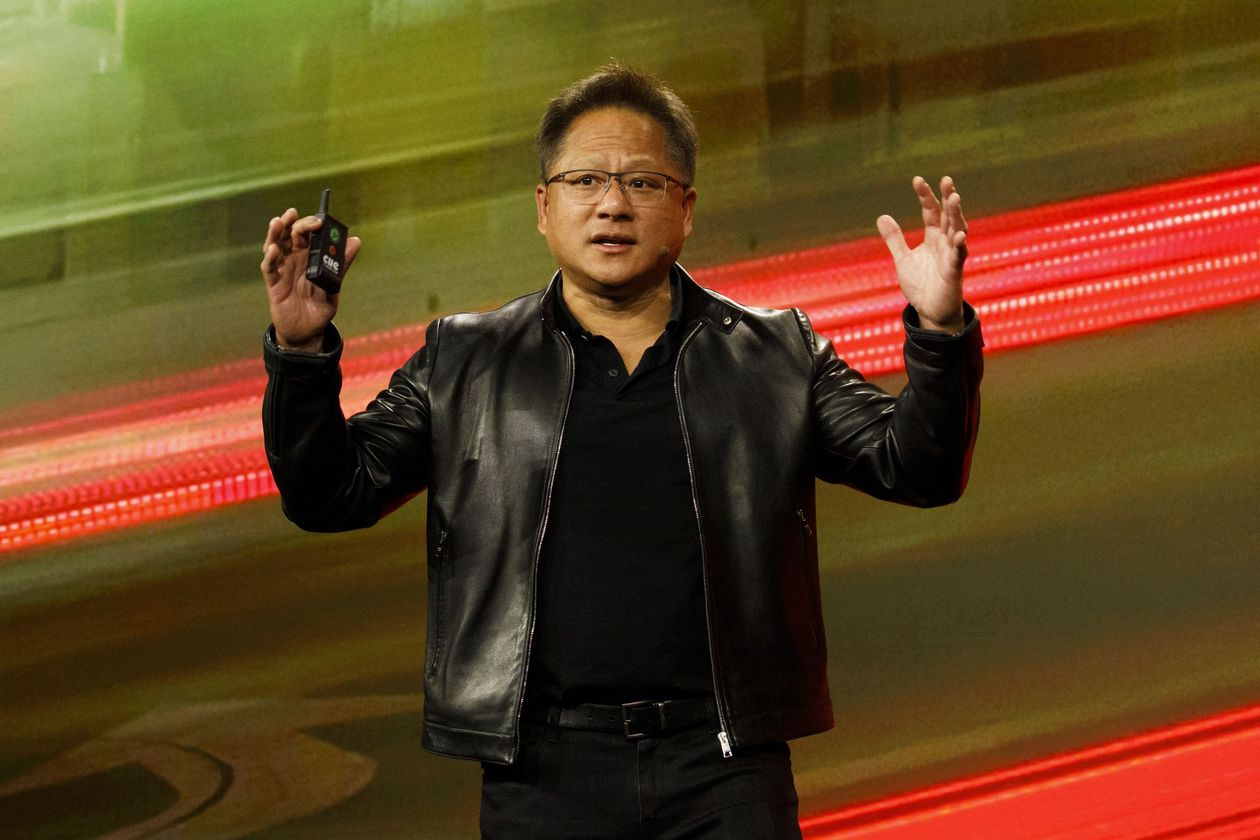 "This pandemic is really quite tragic, and it's reshaping industries and markets. And I think it's going to be structural. I think it's going to remain," Mr. Huang said. "There are a few areas that I believe are going to be structurally changed."
"I would say cloud computing, AI. I would say national labs, computational defense systems, robotics and working from home are structural changes that are going to be here to stay, and these dynamics are really good for us."
Ross Stores Inc. CEO Barbara Rentler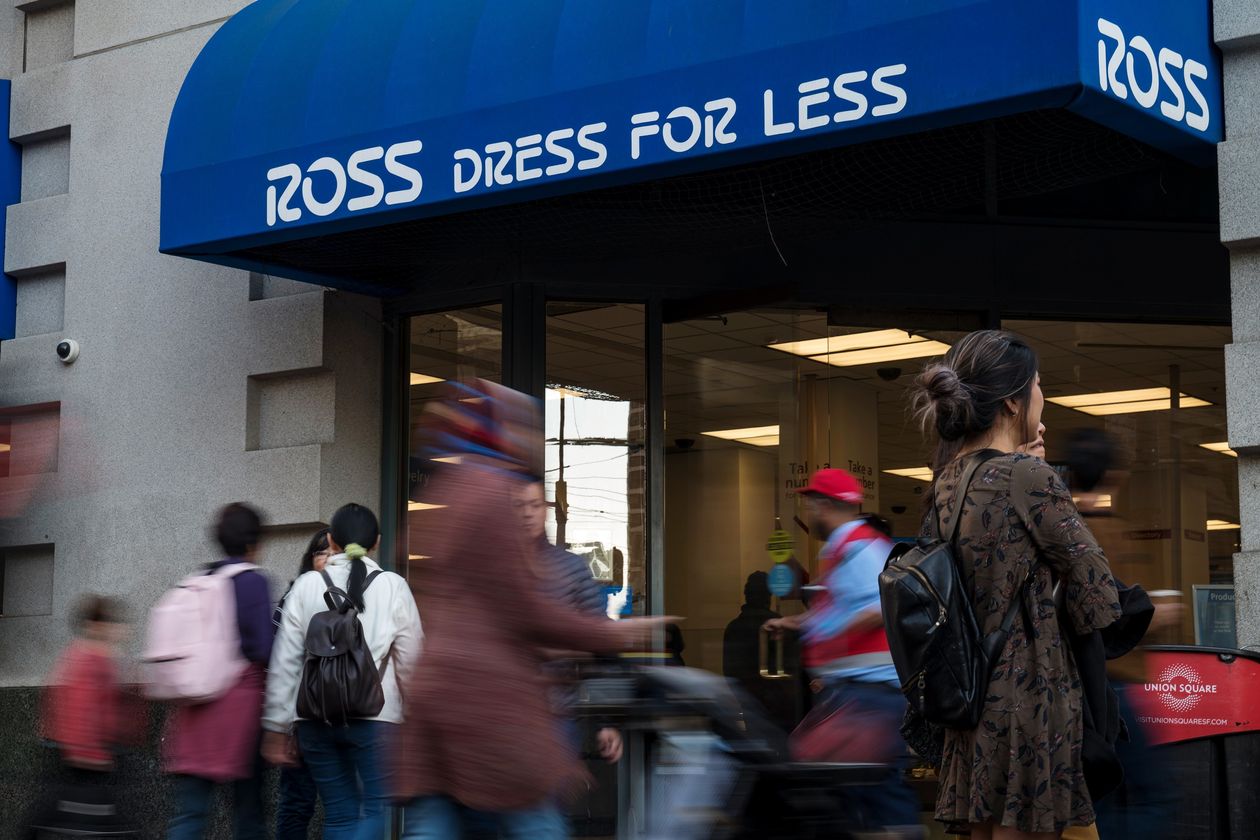 "In terms of a comparison to 2008, I think the current retail environment is different" Ms. Rentler said.
"Obviously, this crisis is much worse. We're expecting the recovery to be much slower. During the financial crisis, we didn't have to close stores, we didn't have to navigate through health and safety mandates, no shelter-in-place, social distancing, so we think this is very different, and we think it will be a slow recovery on our way back."
"There's been a lot of bankruptcies, I think long term, the way for us to think about it is that there's an opportunity for market share, particularly in the moderate portion of the business."
Target Corp. CEO Brian Cornell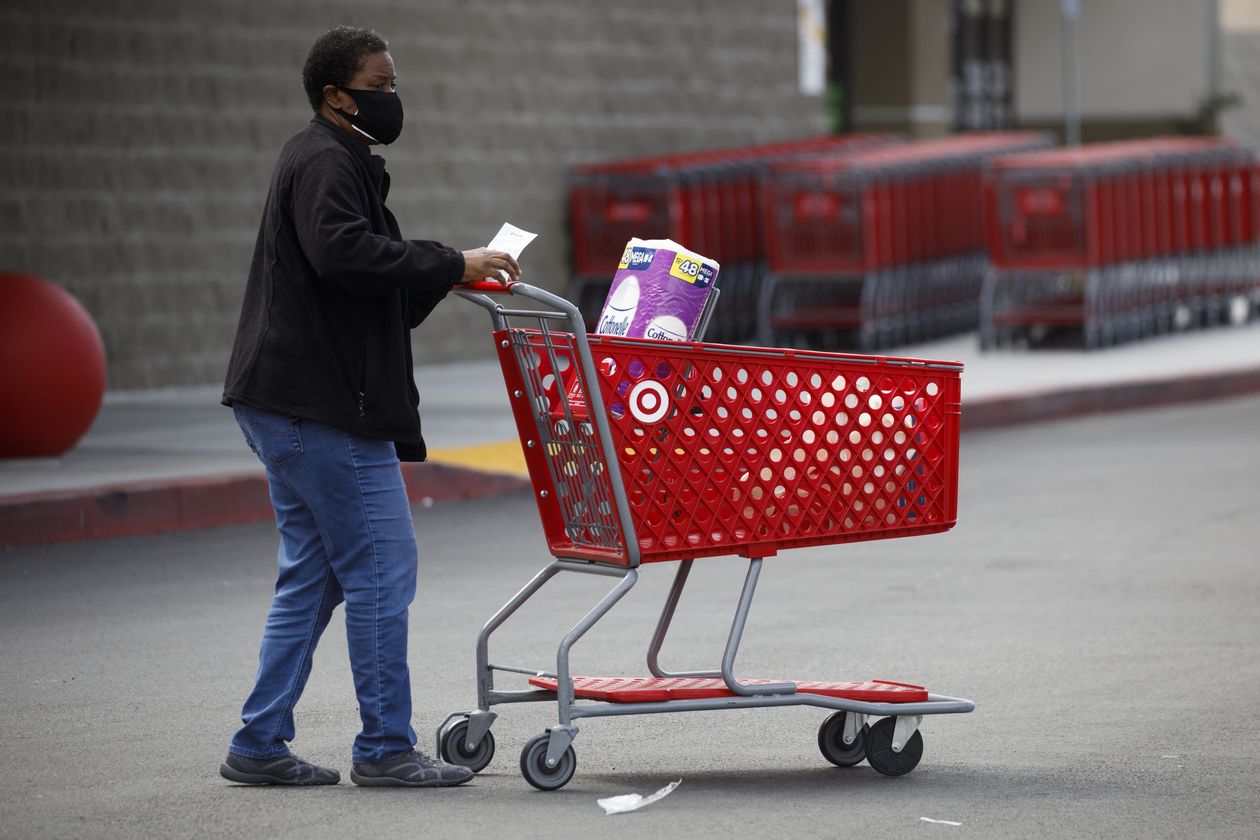 "Around the middle of March, the mix of guest purchases became much more narrowly focused on food, beverages and household essentials; and we began seeing much softer trends in discretionary categories, most notably in apparel," Mr. Cornell said. "As shelter-in-place rules were adopted across the country, guests began to pull back on store trips and we saw a dramatic surge in digital traffic and sales. We also began seeing higher demand for products oriented around staying at home."
"Around the middle of April, we experienced a rapid increase in traffic and sales in our stores and a broad surge in sales in more discretionary categories including apparel, which persisted throughout the end of the month. The surge in stores occurred while our digital growth continued at unprecedented rates of 200% to 300% above last year."
Lowe's Cos. CEO Marvin R. Ellison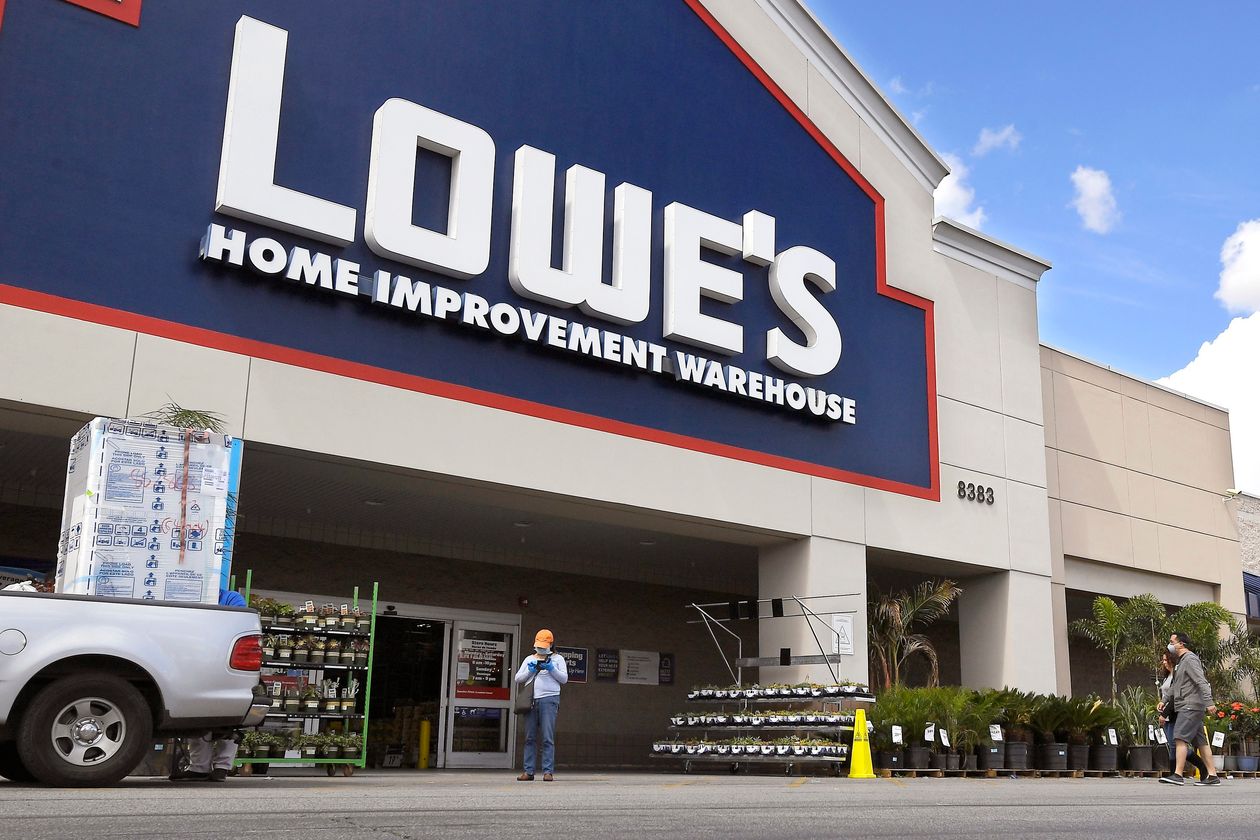 "What's interesting about this environment is that this is not a housing recession. If you go back to 2008, 2009, you're in a housing recession and so the home improvement business was directly impacted," Mr. Ellison said.
"This is obviously different, and we're seeing still sustained strength from our homeowners because they're sheltering in place and they're finding those projects around the house. Having said that, like every other company out there, we have very limited visibility to what's going to happen."
Walmart Inc. CEO Doug McMillon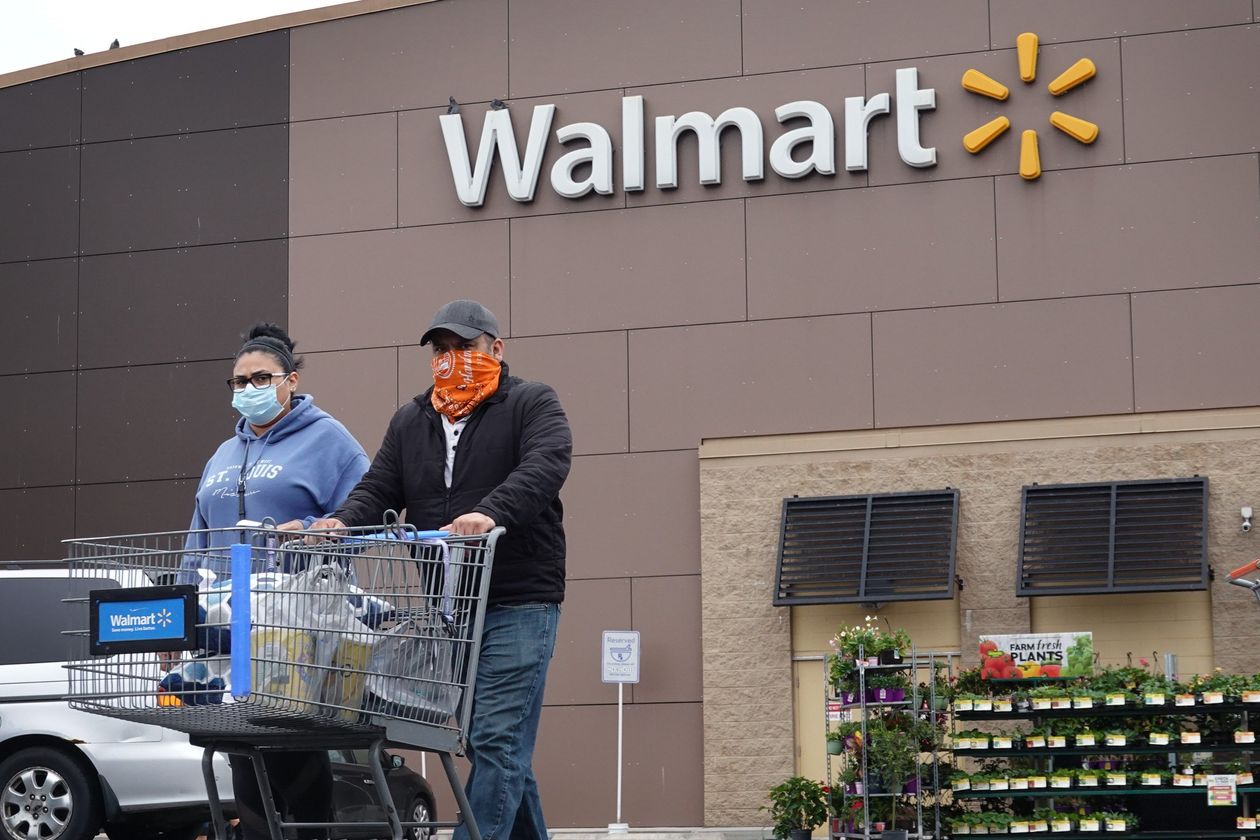 "Our supply chain is amongst the most capable in the world, but, in this environment, we've stretched it. Not only have products and categories like hand sanitizer, disinfecting wipes and sprays, toilet paper, beef and pork been hard to find, but items such as laptops, office chairs, and fabric have been cleared out in some of our stores and online. We're working to recover our in-stock position as we begin the second quarter," Mr. McMillon said.
"From an inventory standpoint, we ended the quarter down about 8%, but we have higher levels of inventory in some areas and lower than desired levels in others. We're working intensely to improve in-stocks for high-demand items and adjusting order volumes and taking markdowns on items that have moved more slowly. We expect the environment to stay quite volatile in the coming weeks and months."
Home Depot Inc. CEO Craig Menear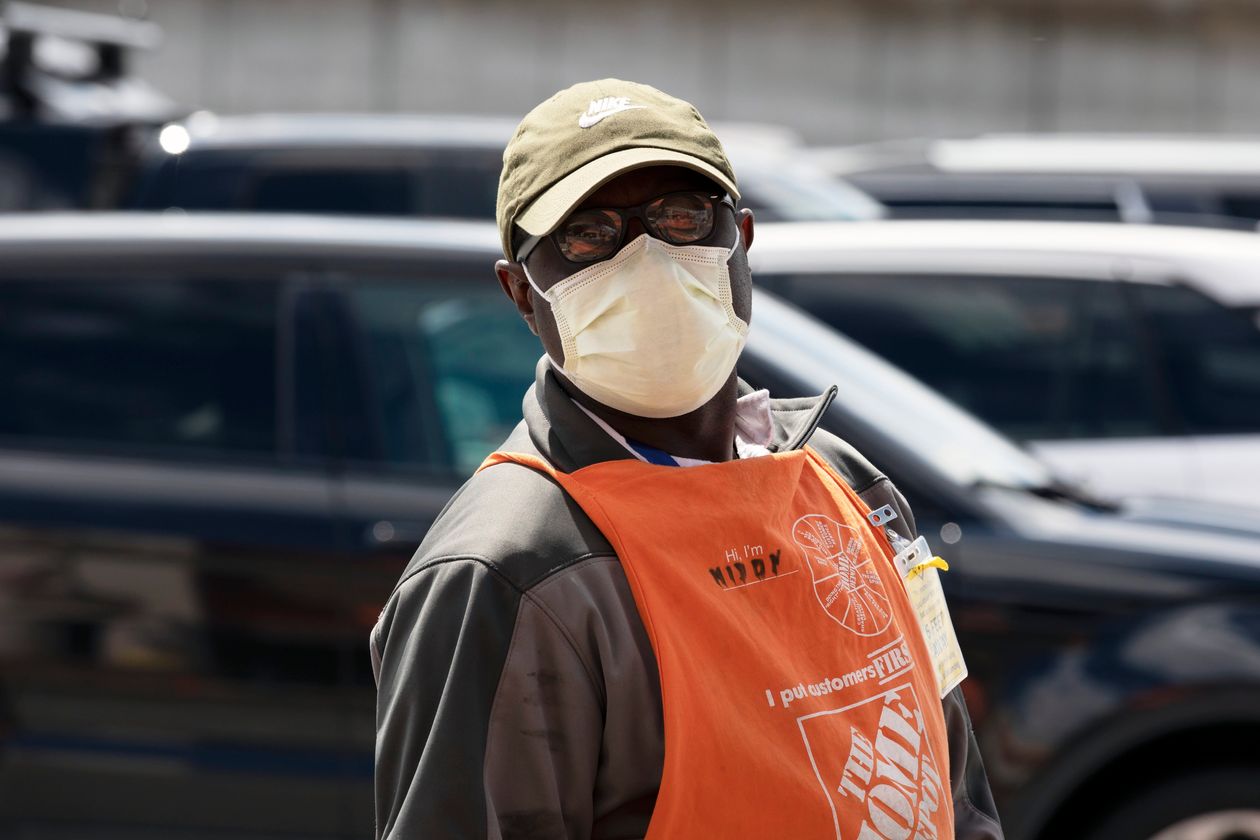 "The [do-it-yourself] customer is re-engaged with DIY. There's no doubt about that," Mr. Menear said. "What was interesting is we actually saw the Pro grow in the quarter, but we did see bifurcation in the quarter with the Pro as we moved into the different phases.…The smaller Pro actually performed well throughout the quarter, with more pressure on the larger Pro."
Kohl's Corp. CEO Michelle D. Gass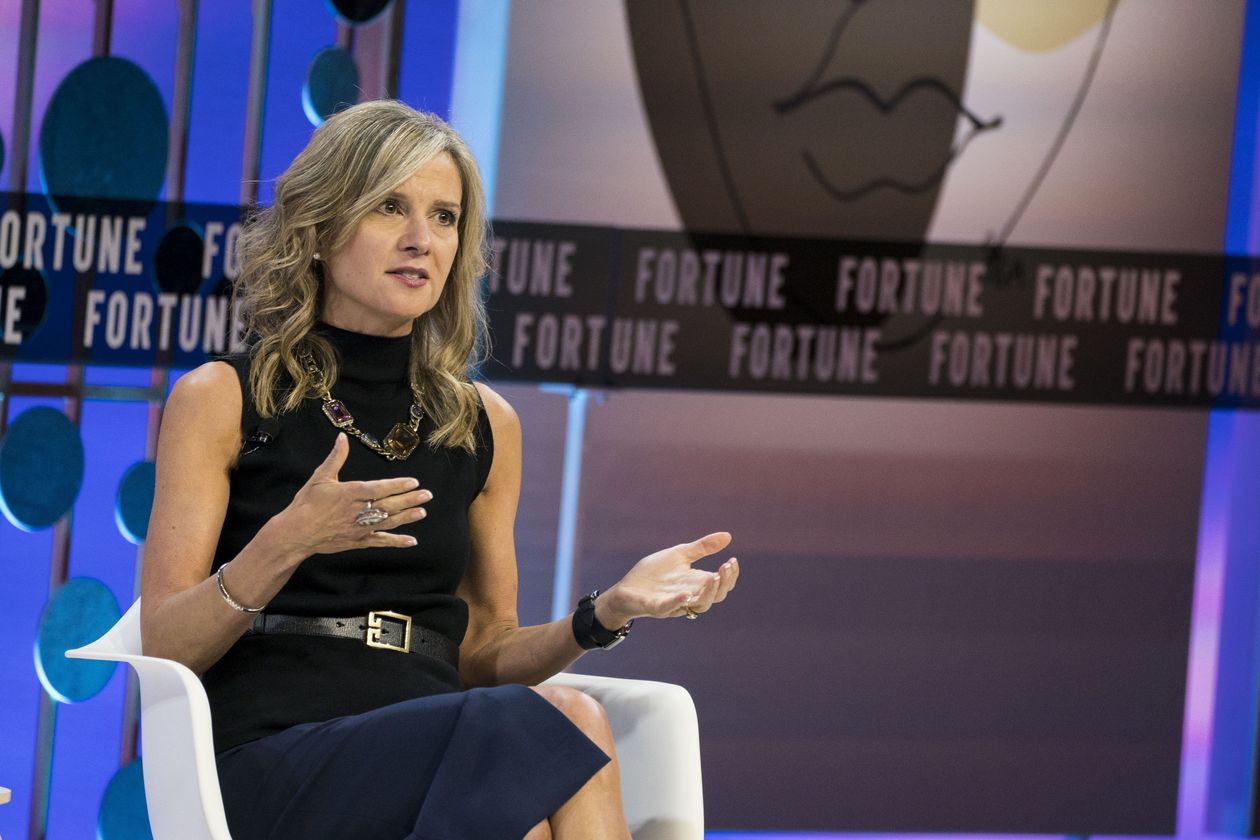 "On the store side, we started opening up stores in early May. So, on May 4, we opened about 50 stores, about 5% of our base. We opened about 25% of our stores last week, and we just got to 50% yesterday. So it's very early days," Ms. Gass said on May 19.
"As the stores have been opening, they've been doing 50% to 60% of productivity that we would typically see at this point in time. So, there are customers in our stores, and we're happy about that. And we're encouraged by seeing the progressive improvement of the stores that have now been open two weeks. So where they started at 50% to 60%, we've actually seen them ramp up in their second week. Now, I will caveat and say that's 5%. It's only 50 stores. But like I said, we are encouraged, and we know that that's going to take some time."
Norwegian Cruise Line Holdings Ltd. CEO Frank Del Rio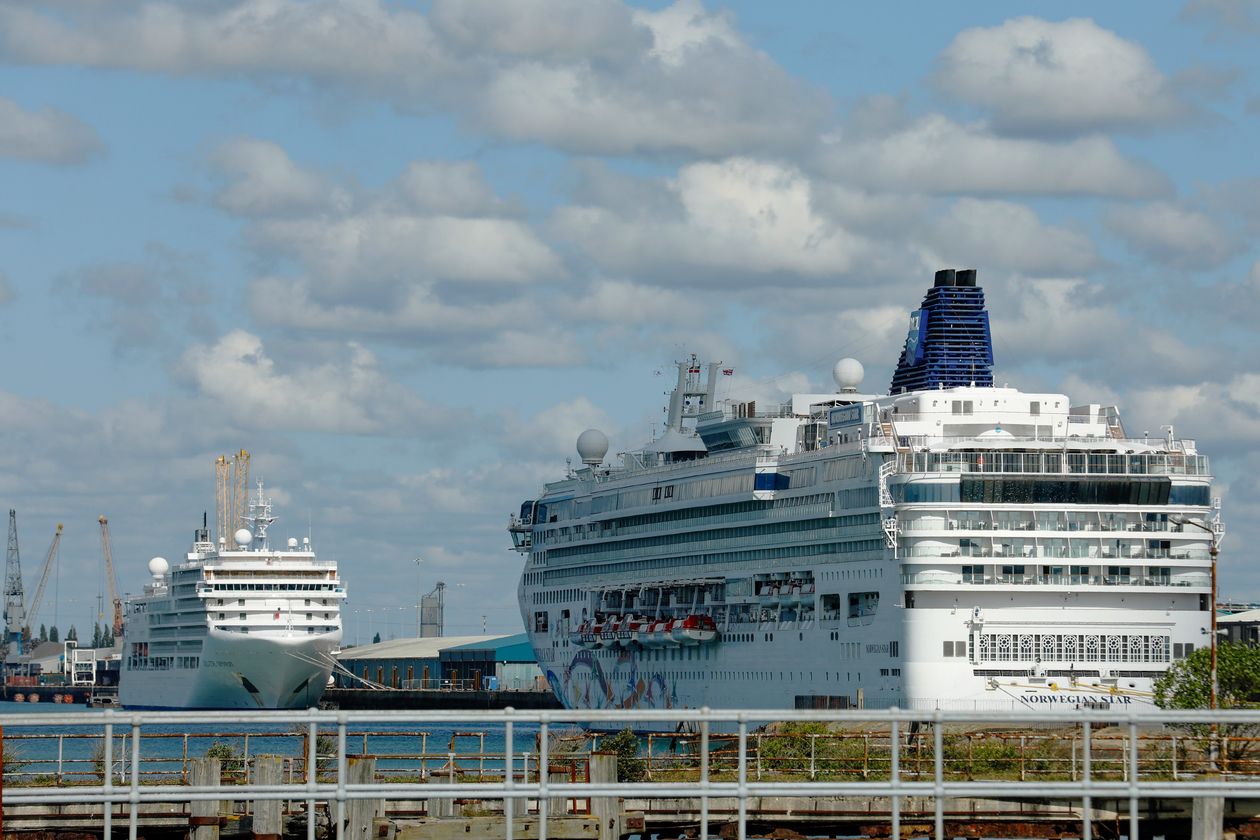 "This will take some time. We want to do this right," Mr. Del Rio said about regaining the confidence of consumers. "This is not an exercise of optics. This is not an exercise of let's get away with the minimum required. I want to do everything humanly possible within the bounds of what technology offers us today to be able to look my own family in the eye and say, 'You are safe to go on board our cruise ships.'"
"It's still too early to talk about specifics, but know that everything is on the table to make sure that we can provide that health, security and confidence among all stakeholders."
Cisco Systems Inc CEO Chuck Robbins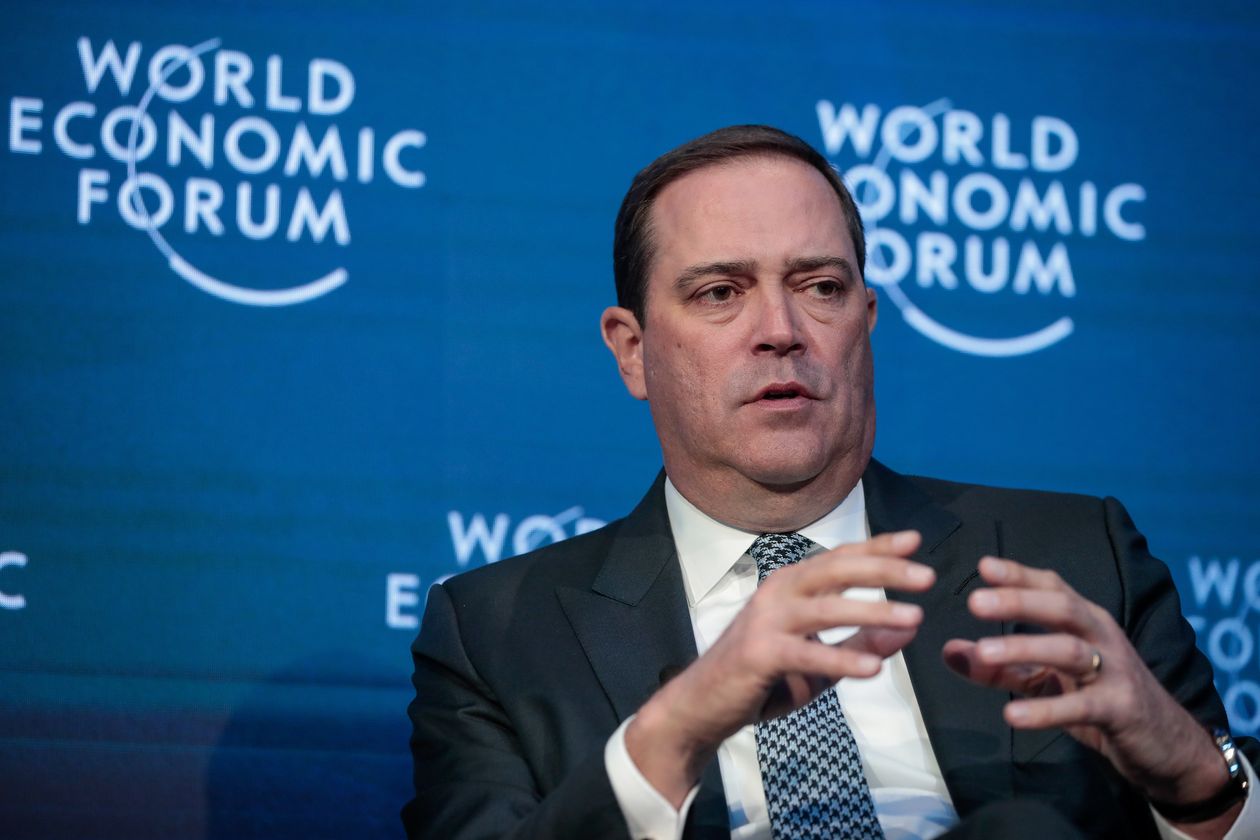 "We went through a surge for a few weeks where customers were solely focused on business continuity and getting themselves prepared for this work-from-home environment, and then I think they took a breath for a couple weeks," Mr. Robbins said, adding that companies are now figuring out the rest of the year. "It's going to be very industry specific as to who moves forward."
"Health care is one that they're going to make investments. I think telehealth is here, finally, and I think that's going to change forever. And I think that that industry will continue to work and build out a more robust architecture to support telehealth as opposed to what we put together as quickly as we could with them over the last few months."
Eventbrite Inc. CEO Julia Hartz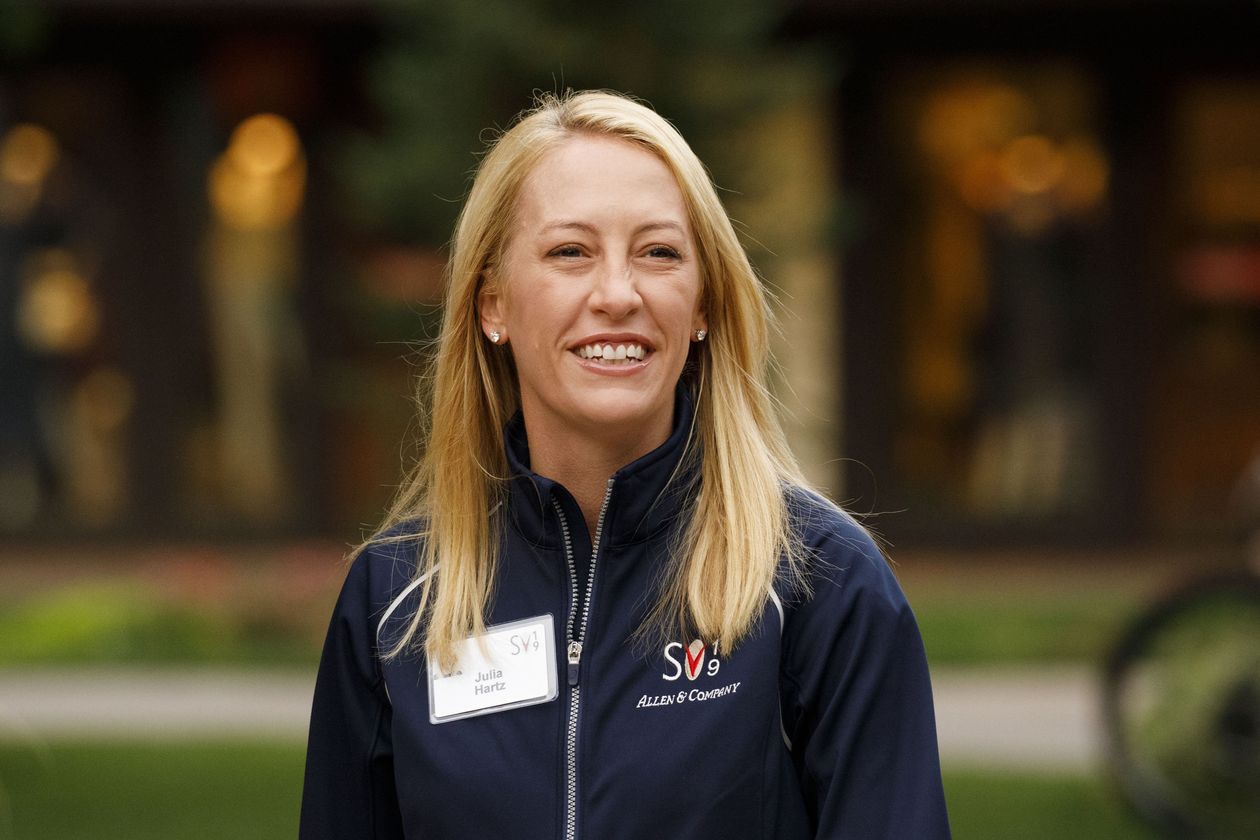 "Looking ahead, we believe the Covid-19 crisis will accelerate change in the live events industry," Ms. Hartz said. "We believe smaller local events that are core to our business will resume earlier, and we think they will happen more frequently to satisfy pent-up demand.
"When it's safe to gather again, we think that consumers will favor these local events over a larger more expensive episodic events, especially during a period of depressed consumer discretionary spend."
Marriott International Inc. CEO Arne Sorenson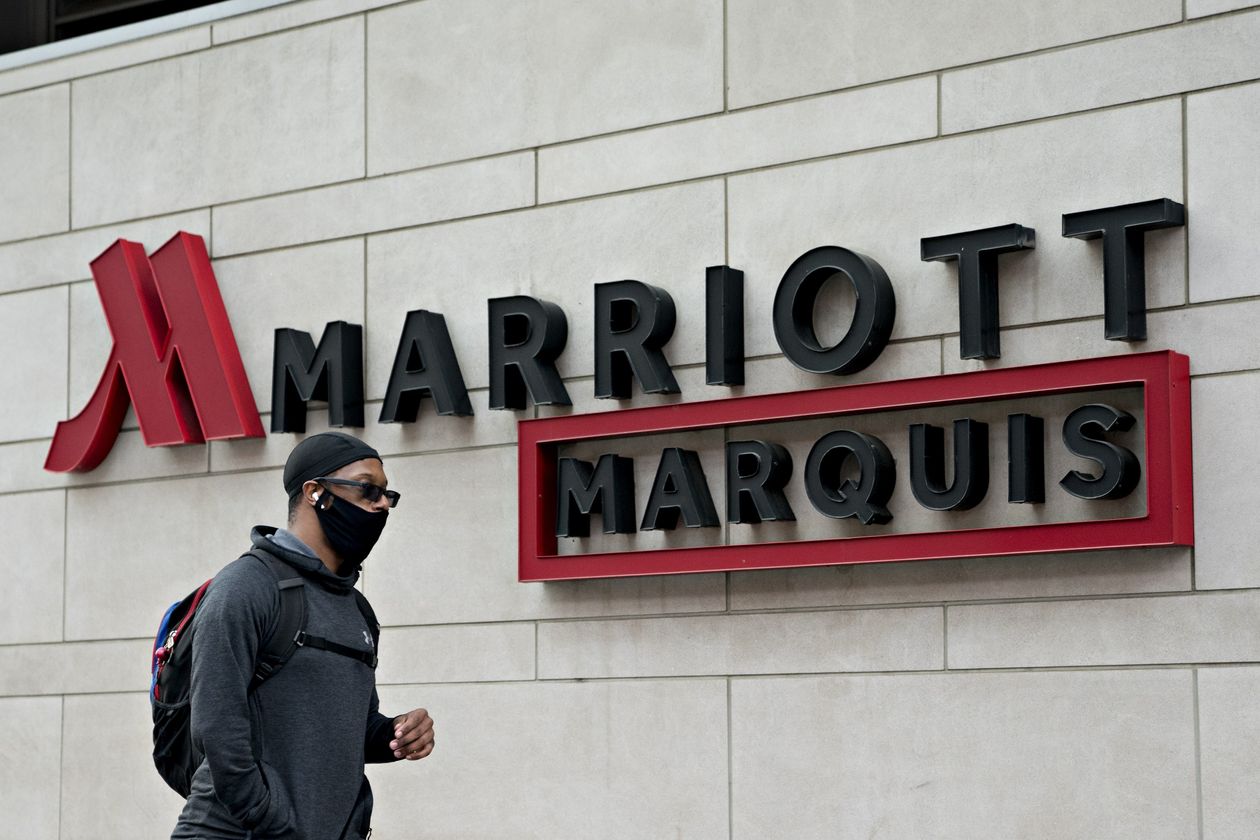 "I think what we're seeing across the United States is folks are tiptoeing out of their homes a bit more the last few weeks," Mr. Sorenson said.
"We're probably seeing occupancy click up a point a week or something like that the last few weeks. That's not enough to put a stake in the ground and declare that we've got momentum towards a recovery, given how low the numbers actually are. But it does tell you that the early travelers, which are going to be drive-to leisure, local, domestic, are interested in sort of getting out there and reliving their lives.
"And if they can do that and over time build confidence, collectively, we can build confidence in the safety that we can enjoy if we're out of our homes, that will get better and better. And if, on the other hand, restrictions are released and the virus spread surges and we can't have that confidence as consumers, it will not be just a question of what the government restrictions are, but it will be a question of what that confidence level is and that will make the recovery slower."
Under Armour Inc. CEO Patrik Frisk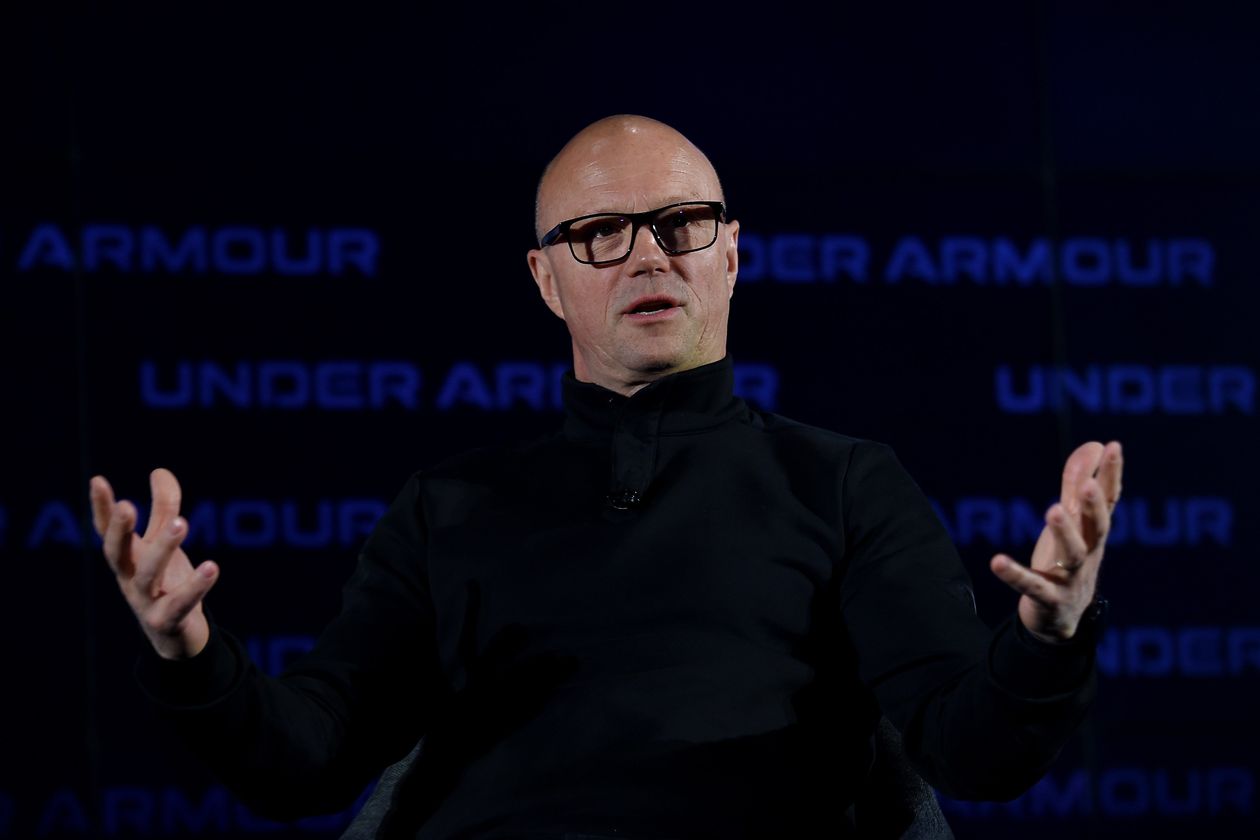 "I would say the next 24 to 36 months will be, I think, what you could perhaps call a forcing mechanism for many retailers, especially in the U.S., where there's still a lot of stores and there's still a lot of square footage, so there are certainly going to be winners and losers in this environment going forward," Mr. Frisk said.
"And I think that's not just in our sector. I think that's in general in retail. And there will also be, of course, as everybody is predicting right now, a distortion to digital."
Tripadvisor Inc. CEO Stephen Kaufer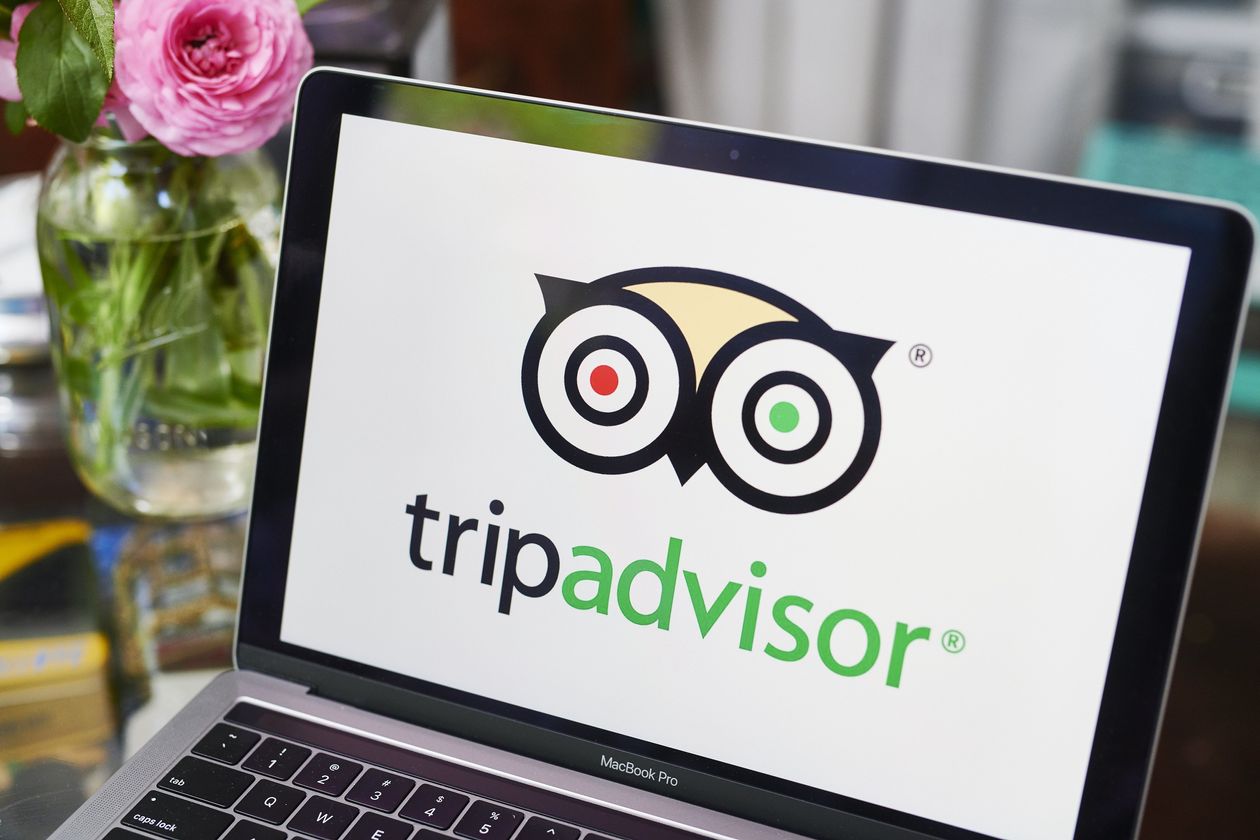 "In this pandemic, even those with the ability to take the trip are not going on the trip anywhere at the moment, and when the restrictions ease up, will likely much more stay domestic. It's going to be a little hard to fathom how travel completely returns to normal until there's a vaccine or months of no new cases taking hold, and so we all think—or many of us think—that that's quite a ways out," Mr. Kaufer said.
"So what the airlines and hotels and travel suppliers are doing to make people comfortable traveling and the information that we can provide, of course, helps bring it back. But our forecast, we think, would be quite different were it—and I say this painfully—were it merely a recession versus something that causes people meaningful health concerns when traveling."
Zillow Group Inc. CEO Richard Barton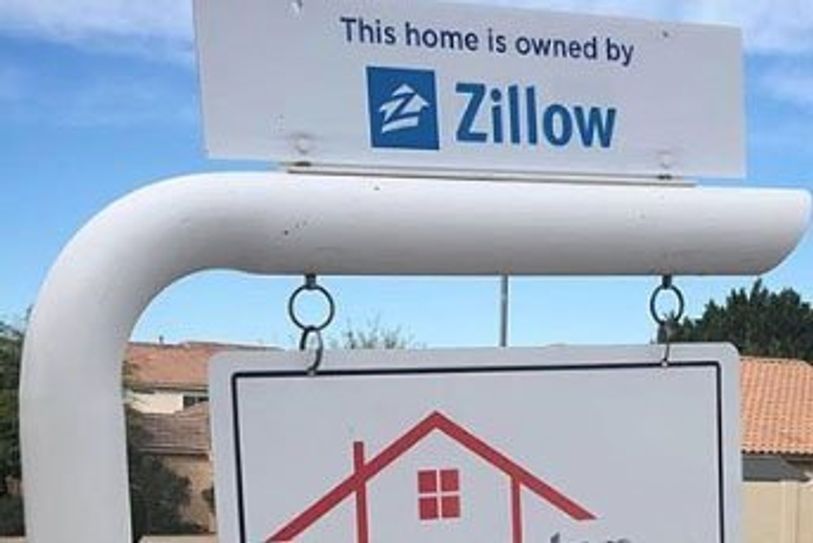 "Supply and demand has had prices stay relatively level," Mr. Barton said, noting that new home listings are down, which means inventory is low for those shopping.
"And our econ team is not forecasting that prices come down that much. Our challenge now will be to educate the industry and educate sellers on the fact that it is actually a pretty interesting time to throw some bait in the water, if you want. If you want to move, the market is there, demand is there," Mr. Barton said.
Uber Technologies Inc. CEO Dara Khosrowshahi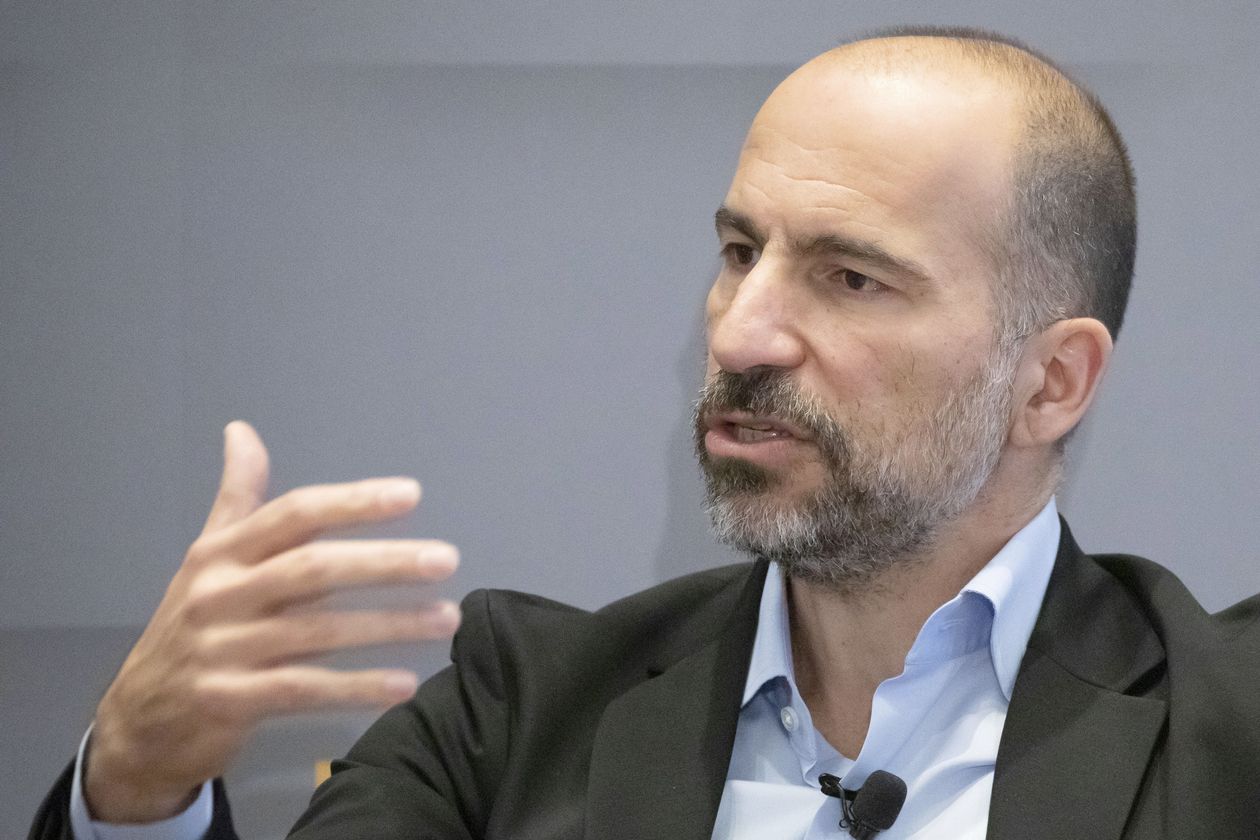 "It's very early days. Our expectation is that the recovery will vary geographically and will be nonlinear, meaning we'll see some markets in recovery while others temporarily retreat," Mr. Khosrowshahi said.
"To-date, we've seen that the rebound is led by weekday nine-to-five trips, including commute use cases. For reference, in 2019, 80% of our gross bookings were delivered from trips in a user's home city, meaning people traveled around their own communities, and 95% from trips in a user's home country.
"We expect that a recovery led primarily by commute trips will open up exciting new prospects for Uber for business, as companies look to move their employees to and from offices, as well as partnership opportunities with transit agencies to move essential workers."
General Motors Co. CEO Mary Barra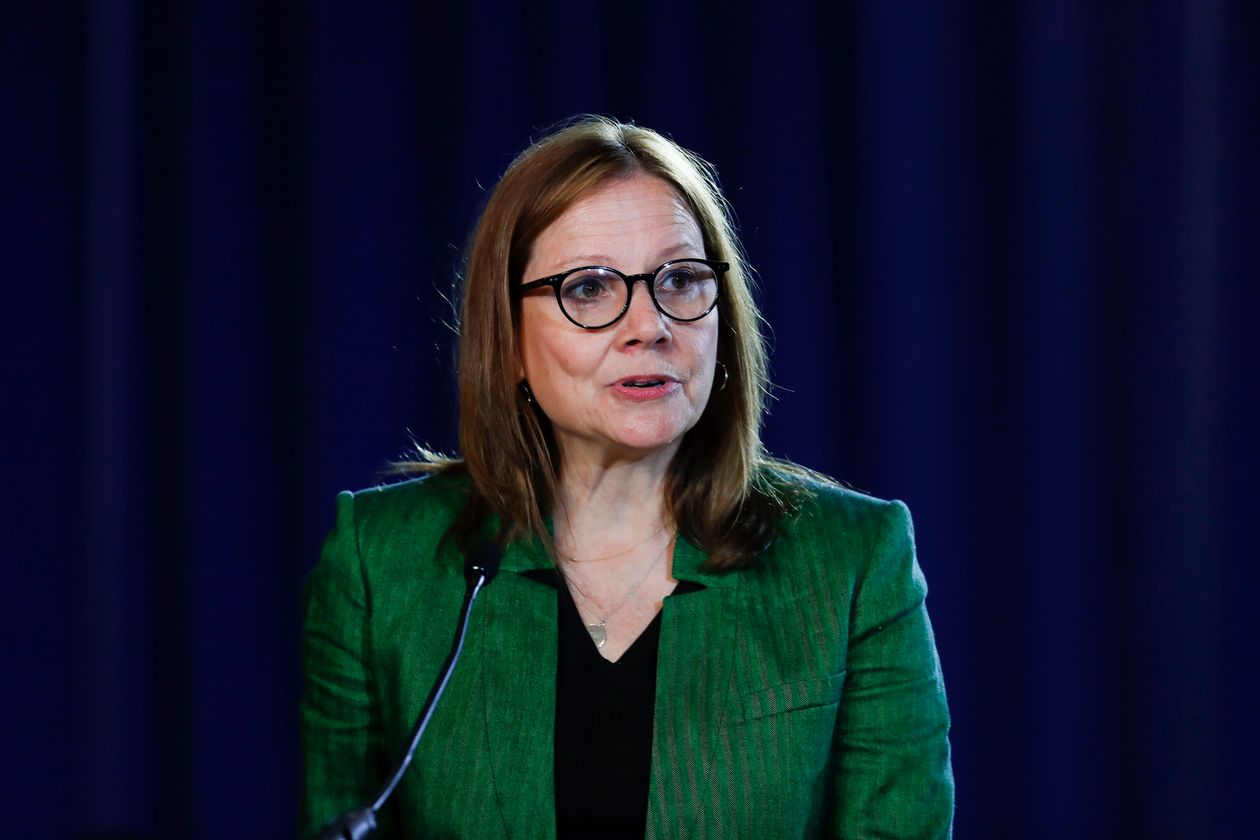 "I will briefly share a high-level review of the safety procedures we are putting in place. This applies to everyone entering our facilities," Ms. Barra said. "Where our coronavirus safety protocols have been in place, we have not seen a confirmed case of community-spread in our facilities.
"When anyone enters a facility they will do a self-assessment questionnaire, and they will have their temperature screened. Our protocols also require frequent hand washing, additional cleaning of workstation and common areas, continued physical distancing, wearing a mask, and in some cases wearing a mask and safety glasses. We will also increase time between shifts to further promote physical distancing as people enter and exit the work sites."
Walt Disney Co. Chief Executive Bob Chapek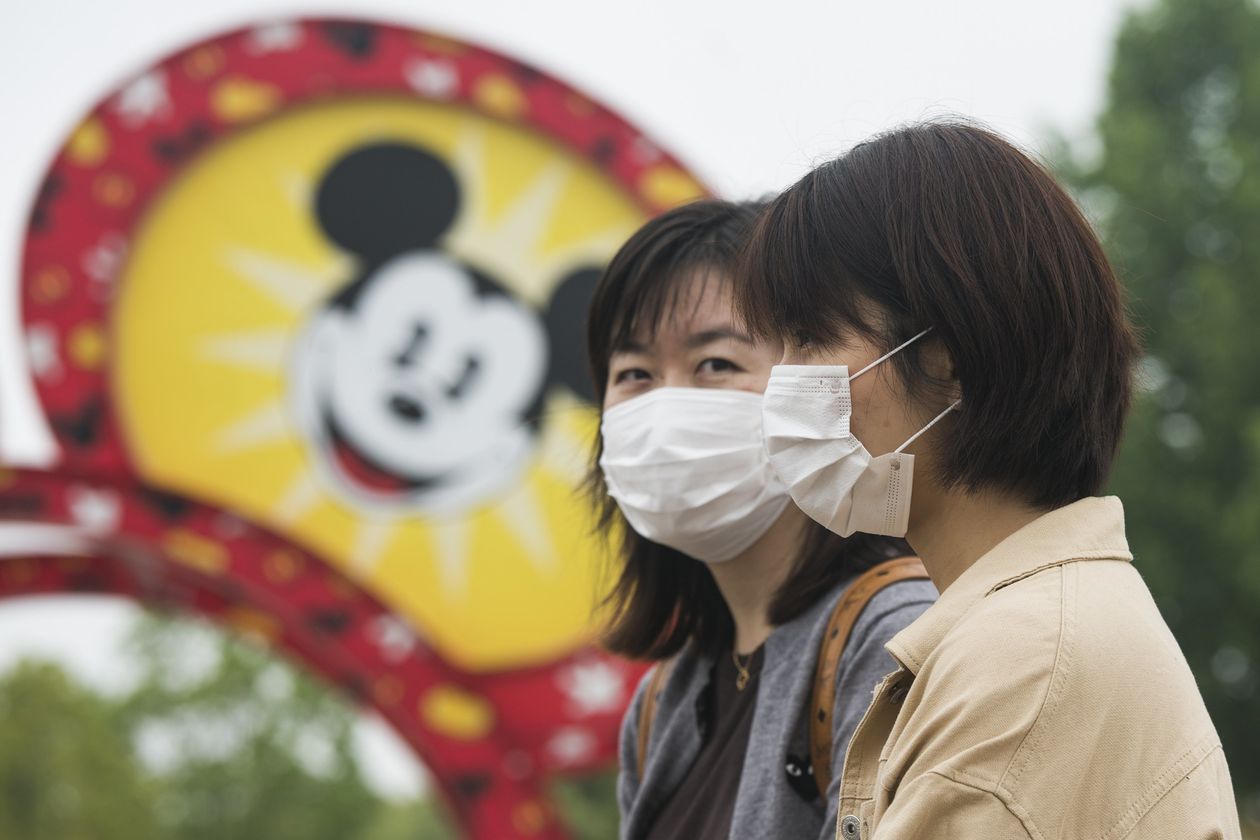 Mr. Chapek said Shanghai Disneyland would reopen on May 11. "In terms of Shanghai Disney Resort, our capacity tends to be 80,000 a day. The government is putting a limit on that of roughly they want us to be at about 30% of that, so it's 24,000 a day.
"We're going to actually open up far below that just to have our training wheels on with our new procedures and processes to make sure we don't have any lines backing up, either as guests enter into the park or as they wade through the park. So we're going to approach that very, very slowly, but after a few weeks we'll actually be up to what the government's guideline is. And at that point, there could be some lifting of even those restrictions of the 30%."
Beyond Meat Inc. Chief Executive Ethan Brown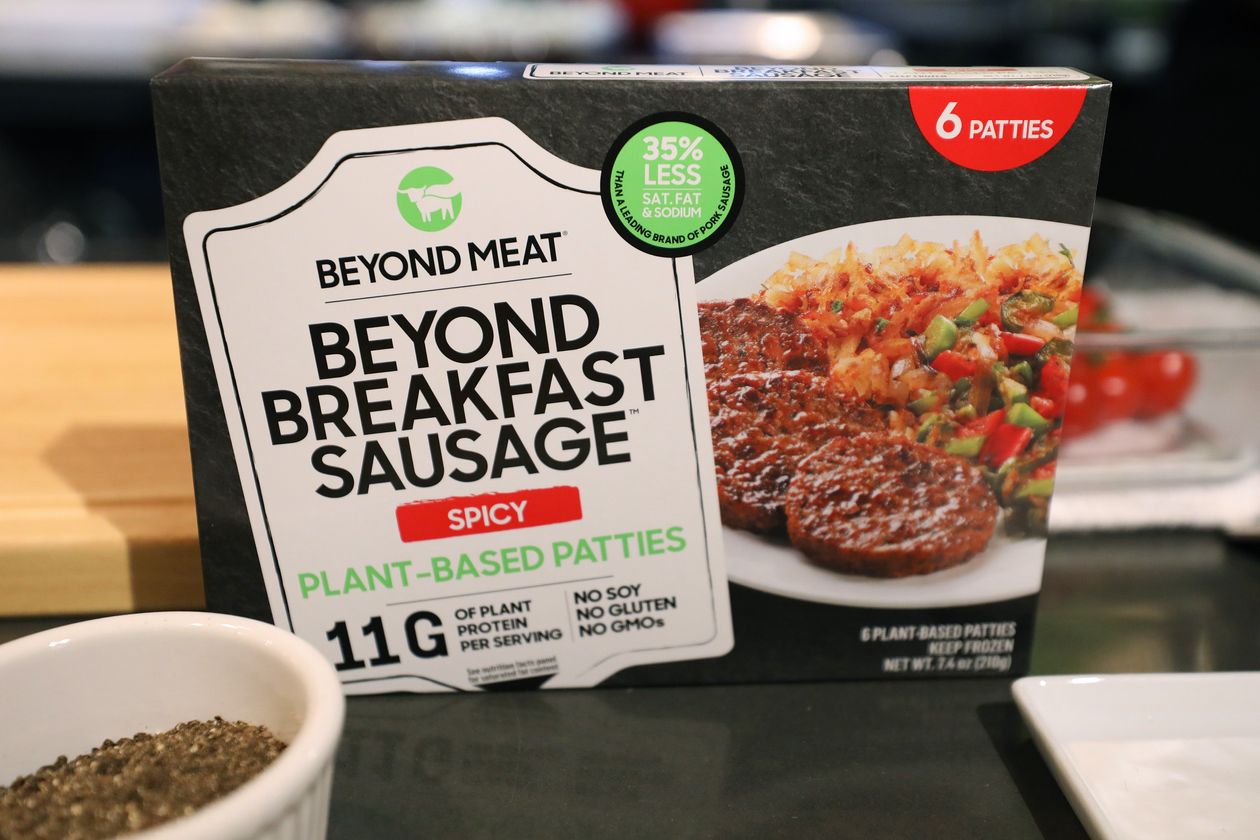 "I want to be as clear as possible with respect to our view on the impact of the current pandemic on our business. It is having and will continue to have a negative impact in the short-term. This impact is largely due to disruption of normal business operations within the food service sector. We can neither predict when or in what form normalcy will resume for our customers in this segment.
"Nevertheless, we are not idly waiting for circumstances to accommodate our planned growth trajectory," Mr. Brown said. "Offensive measures include switching food service production lines over to retail products, developing value packs for instant retailers and offering aggressive pricing with a strategic opportunity to encourage consumer trials during this period of disruption in the animal protein market."
Mattel Inc. Chief Executive Ynon Kreiz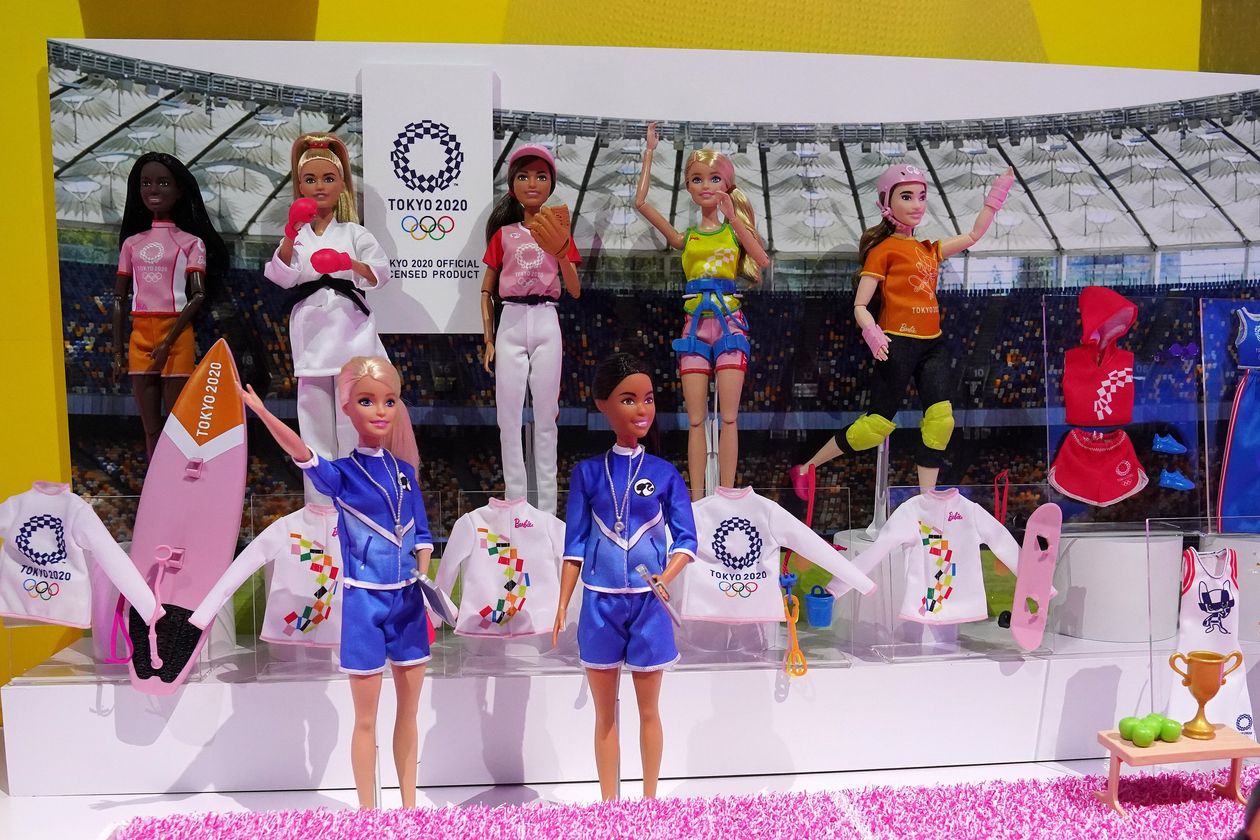 "With families quarantined at home, parents sought out products that were geared towards multiplayer participation, time-consuming activities or toys suitable for backyard play," Mr. Kreiz said.
"We did benefit to a certain degree from this category-driven growth," he said. "However, for Mattel, it was not enough to offset the declines that the industry experienced in the other categories—especially in Dolls and Infant, Toddler, Preschool—where we are a market leader and where we have a large revenue base.
"We believe the factors that have been driving the category shift are temporary. And based on our most recent data, we expect that the industry will return to its pre-Covid-19 category trends."
Amazon. com Inc. CEO Jeff Bezos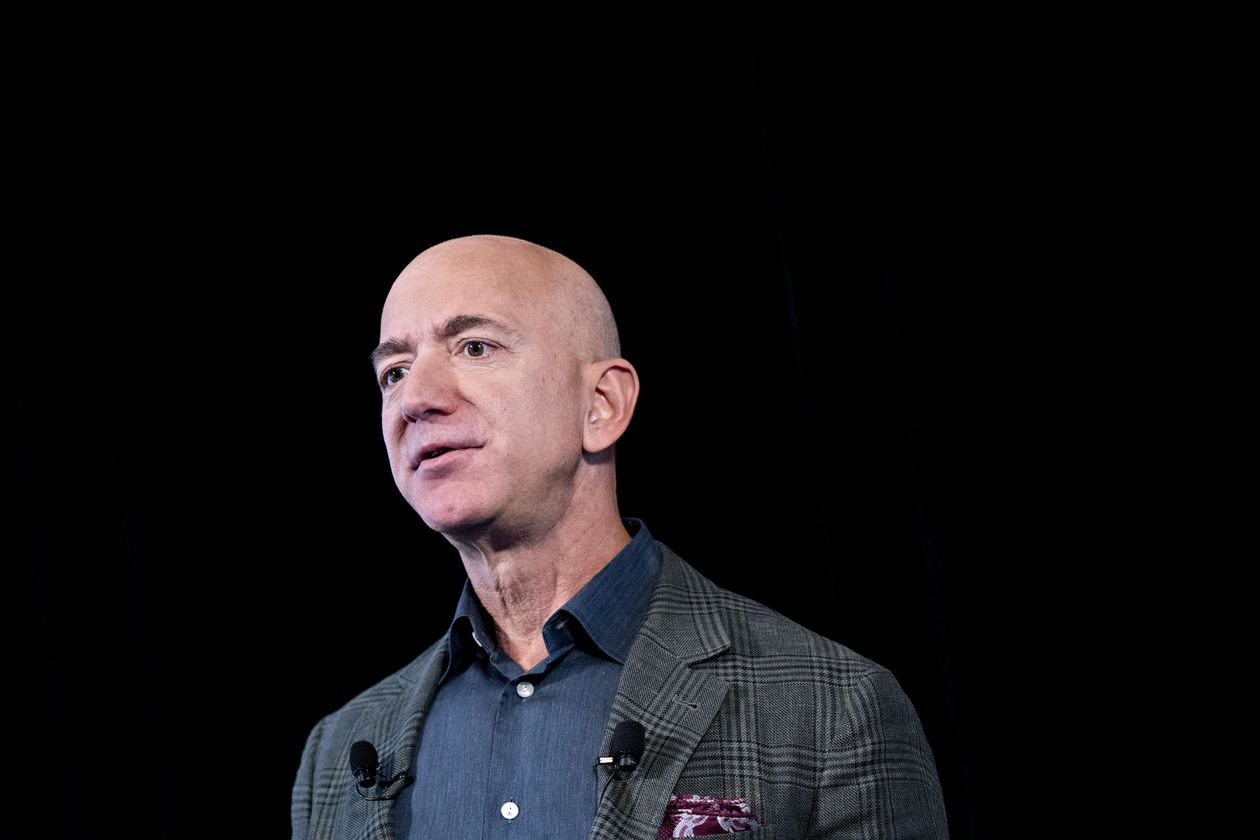 "If you're a shareowner in Amazon, you may want to take a seat, because we're not thinking small," Mr. Bezos said. "Under normal circumstances, in this coming Q2, we'd expect to make some $4 billion or more in operating profit. But these aren't normal circumstances. Instead, we expect to spend the entirety of that $4 billion, and perhaps a bit more, on COVID-related expenses getting products to customers and keeping employees safe."
Dana Inc. CEO James Kamsickas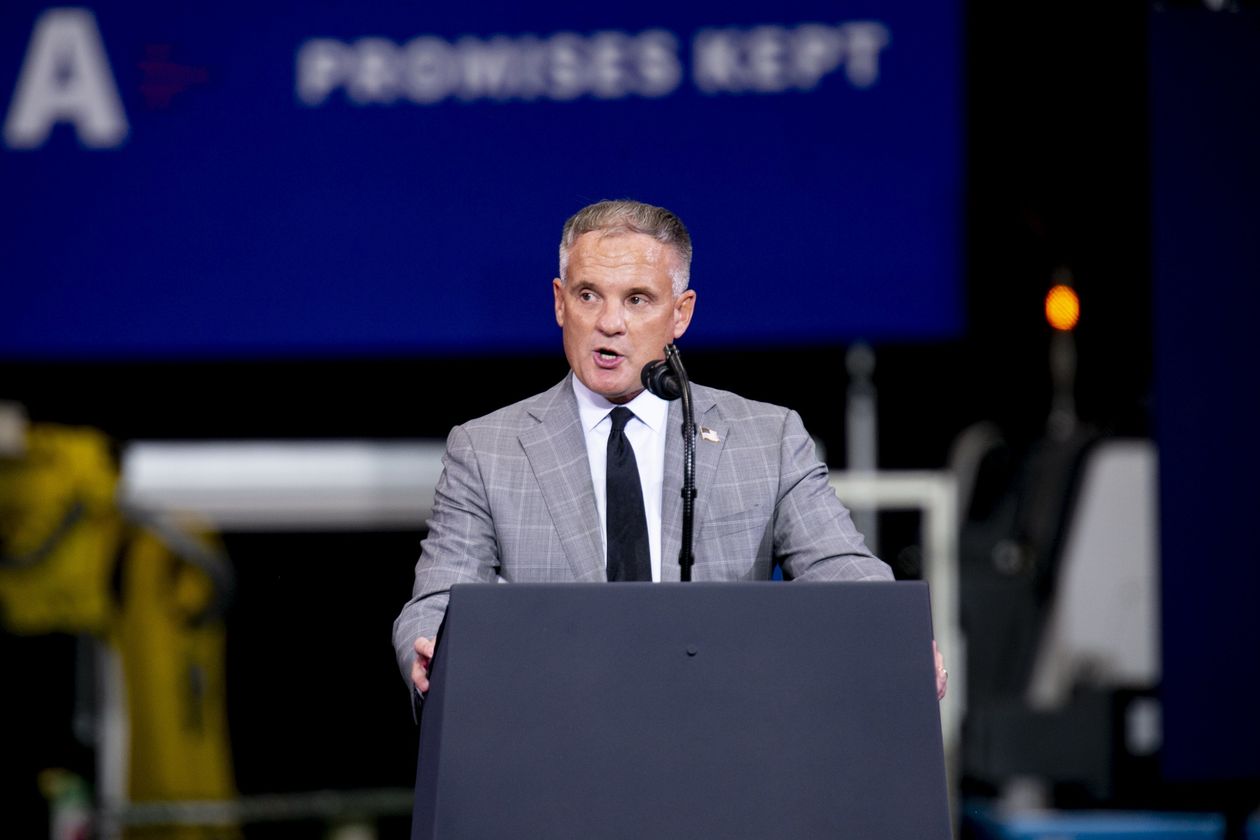 It is yet to be seen whether trillions of dollars of consumer-directed stimulus will prompt U.S. consumers to spend on new cars, said Mr. Kamsickas, chief executive of Dana, which makes axles and transmissions.
"Is that going to go right back into new vehicle sales or not? Are people going to save the money? Who knows?" Mr. Kamsickas said.
Molson Coors Brewing Co. CEO Gavin Hattersley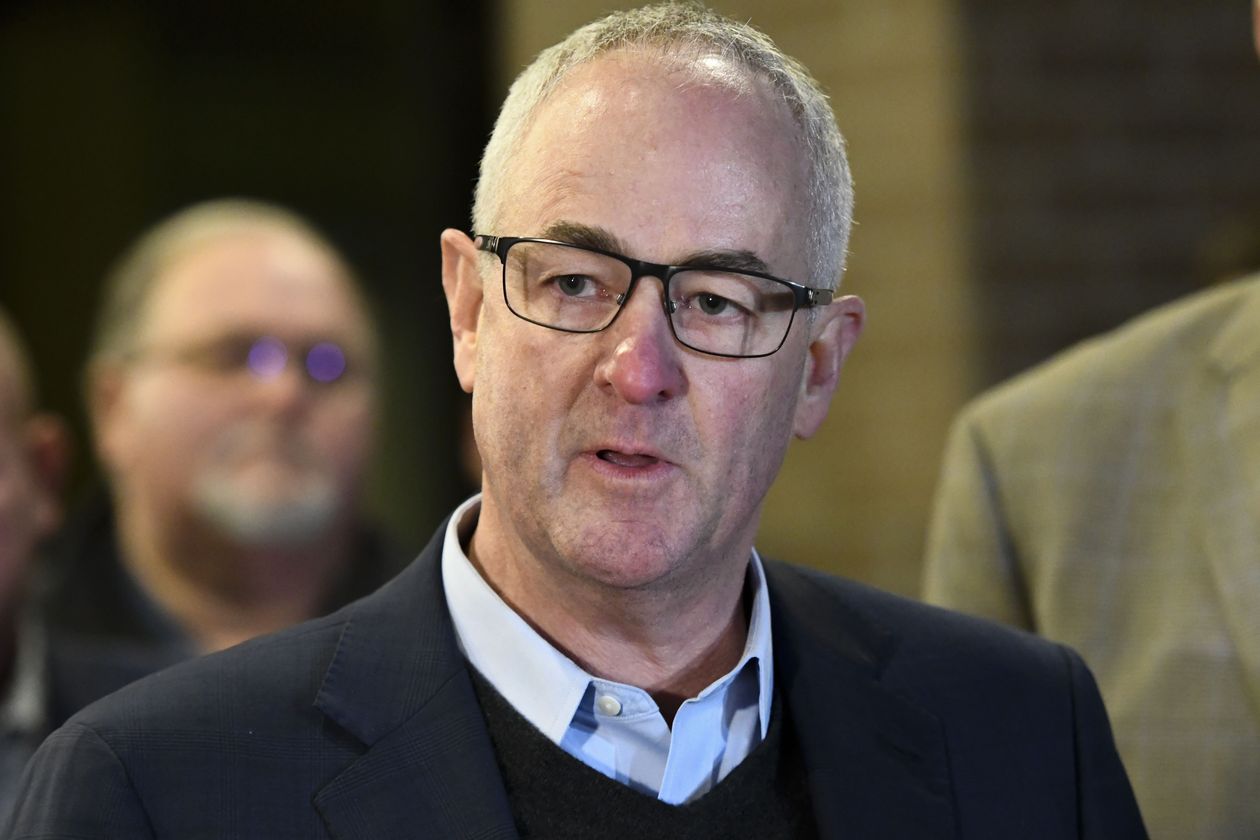 "With significant economic uncertainty, consumers are turning to big brands they trust," Mr. Hattersley said. "Ultimately, the question is what this will do for consumer behavior. It's not about whether or not drinkers will continue to consume, because they will. But it's about how, where, or what they will consume? And the early results, and what we're seeing at the moment, show that consumers are continuing to purchase beer."
Altria Group Inc. CEO Billy Gifford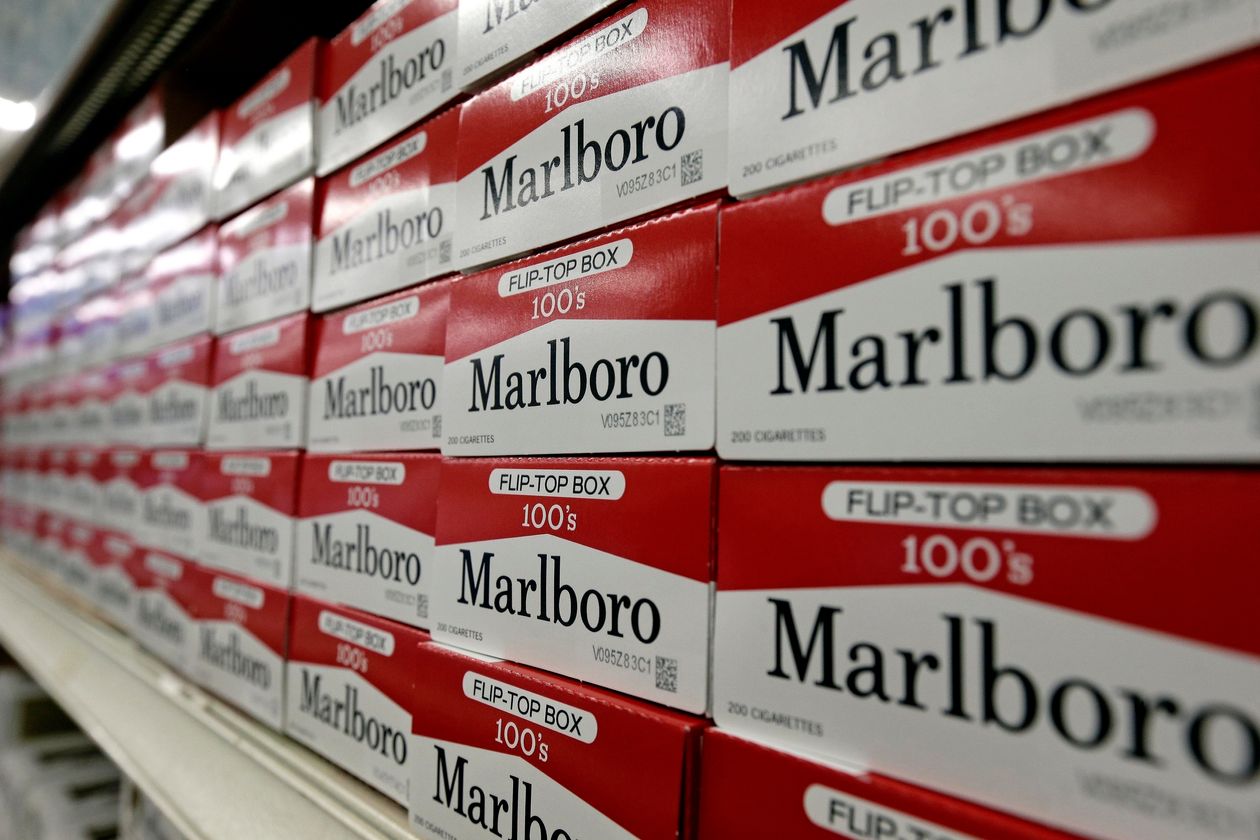 Cigarette smokers will trade down to cheaper brands as the economic downturn takes hold, Mr. Gifford said. "The degree of down-trading will depend on several factors, including the depth and duration of higher unemployment and the severity of Covid-19 impacts," he said.
Tesla Inc. CEO Elon Musk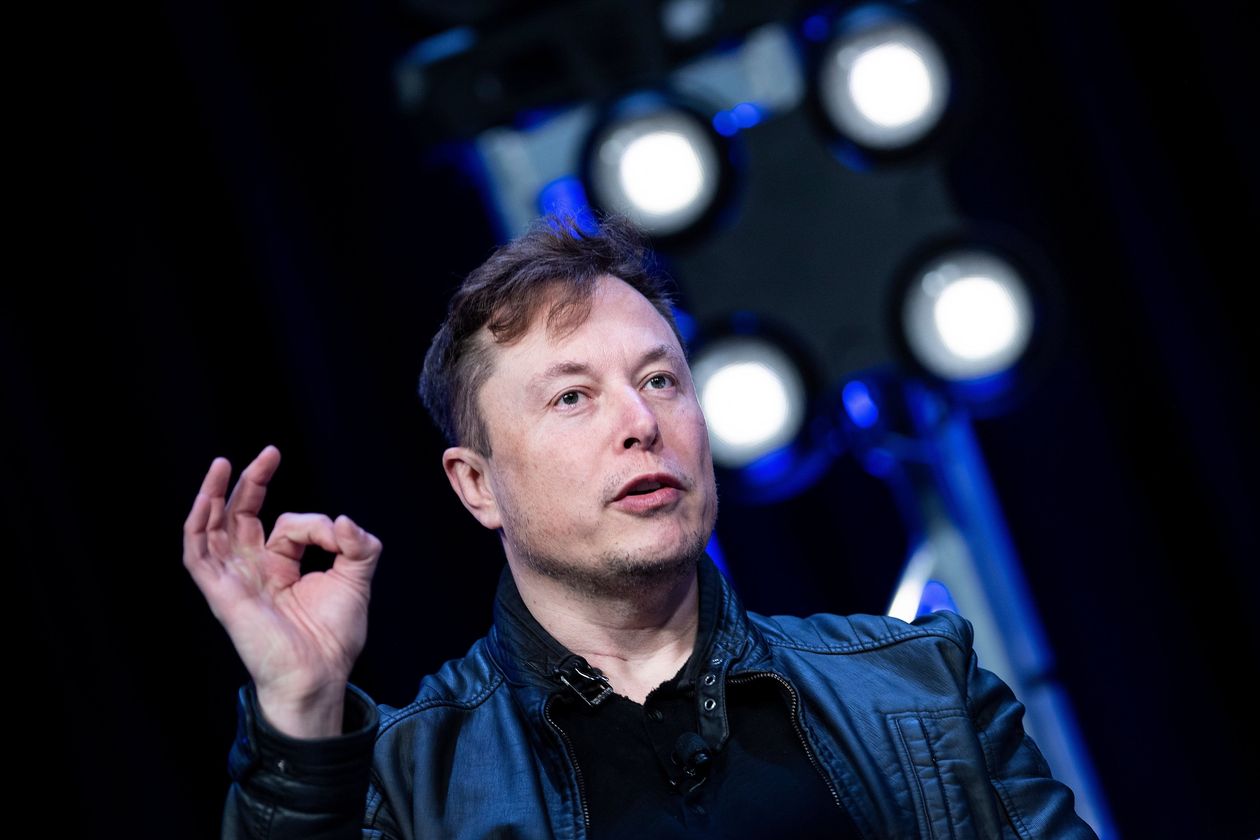 "So this is the time to think about the future, and also to ask, is it right to infringe upon people's rights, as what is happening right now? I think people are going to be very angry about this and are very angry," Mr. Musk said.
"It's like if somebody wants to stay in the house, that's great. They should be allowed to stay in the house, and they should not be compelled to leave. But to say that they cannot leave their house, and they will be arrested if they do, this is fascist. This is not democratic. This is not freedom. Give people back their goddamn freedom."
Microsoft Corp. CEO Satya Nadella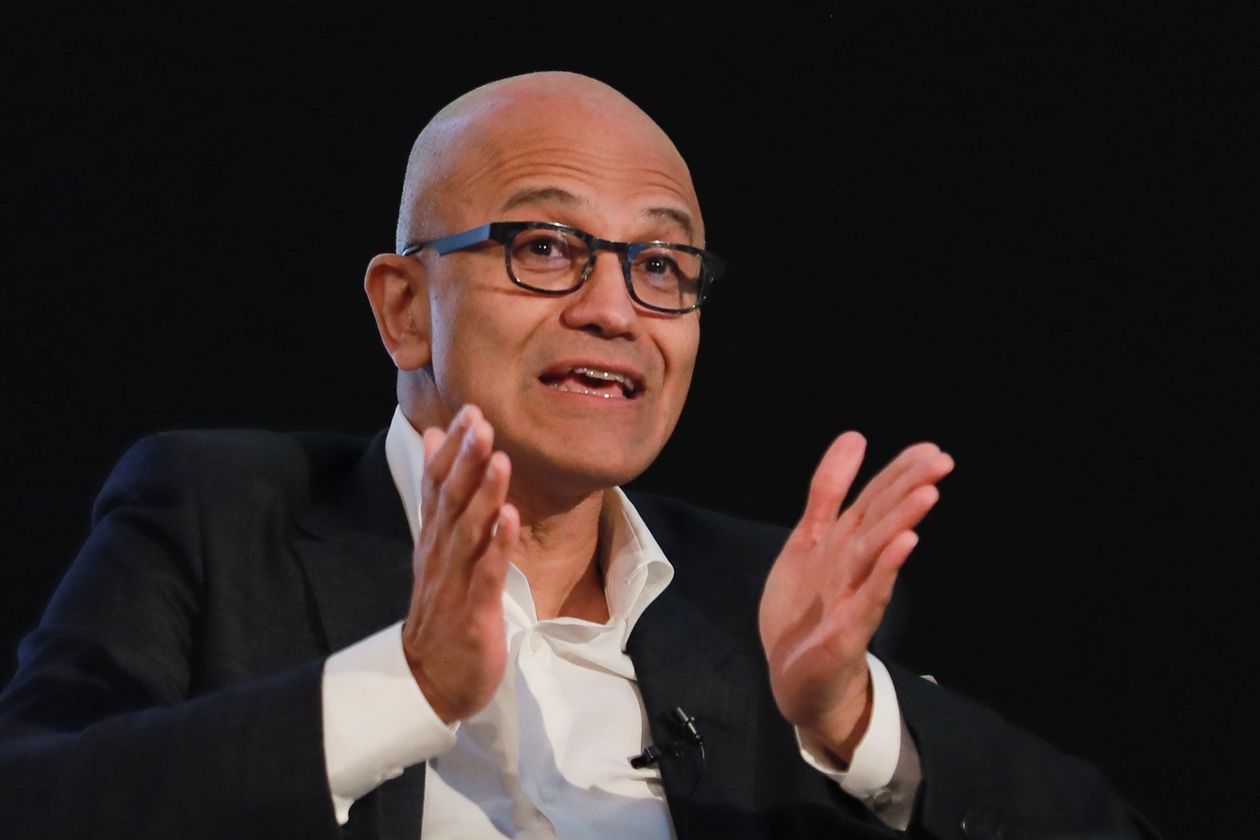 "As Covid-19 impacts every aspect of our work and life, we have seen two years' worth of digital transformation in two months. From remote teamwork and learning to sales and customer service to critical cloud infrastructure and security, we are working alongside customers every day to help them stay open for business in a world of remote everything," Mr. Nadella said.
"There is both immediate surge demand and systemic structural changes across all of our solution areas that will define the way we live and work going forward."
"As Covid-19 impacts every aspect of our work and life, we have seen two years' worth of digital transformation in two months. From remote teamwork and learning to sales and customer service to critical cloud infrastructure and security, we are working alongside customers every day to help them stay open for business in a world of remote everything," Mr. Nadella said.
"There is both immediate surge demand and systemic structural changes across all of our solution areas that will define the way we live and work going forward."
McDonald's Corp. CEO Chris Kempczinski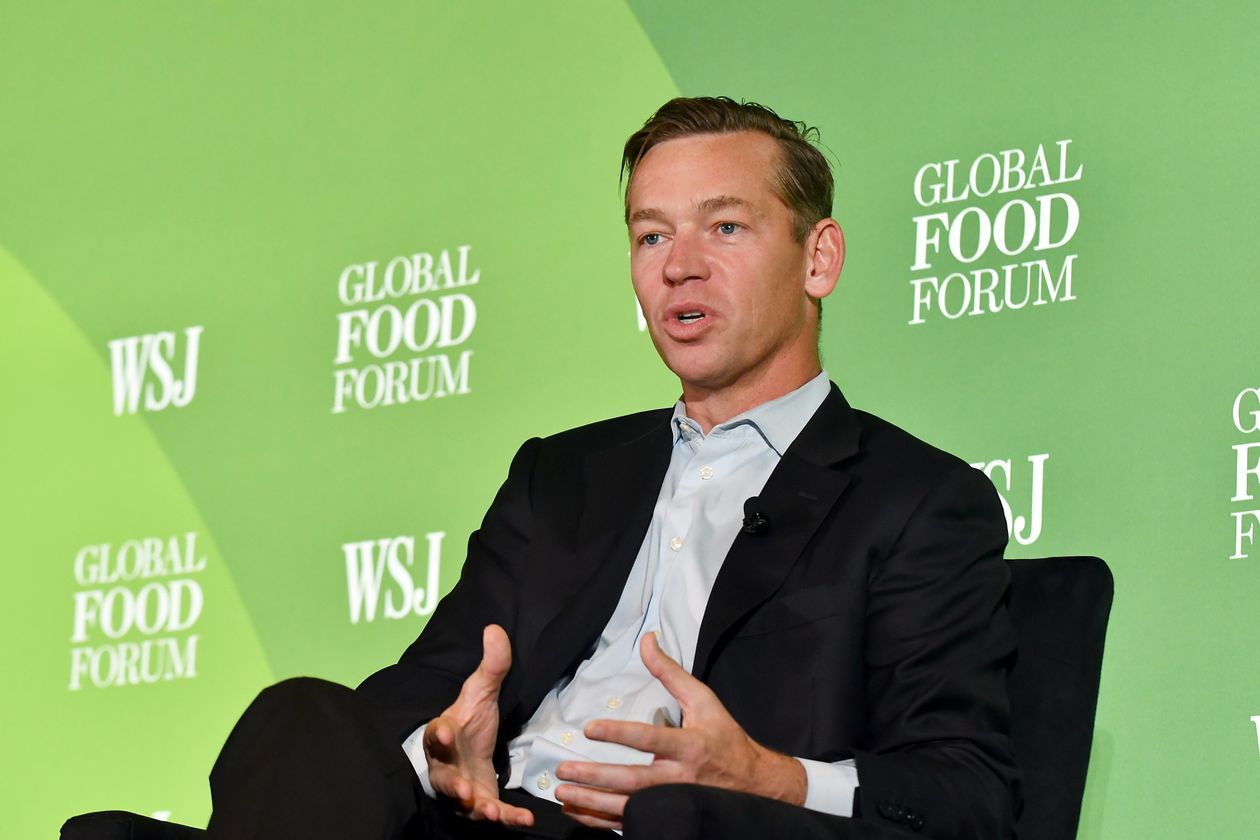 "The exact trajectory of our recovery is highly uncertain," Mr. Kempczinski said. "The world is going to look different coming out of this crisis, and we expect that many of those changes are going to be enduring."
Advanced Micro Devices Inc. Chief Executive Lisa Su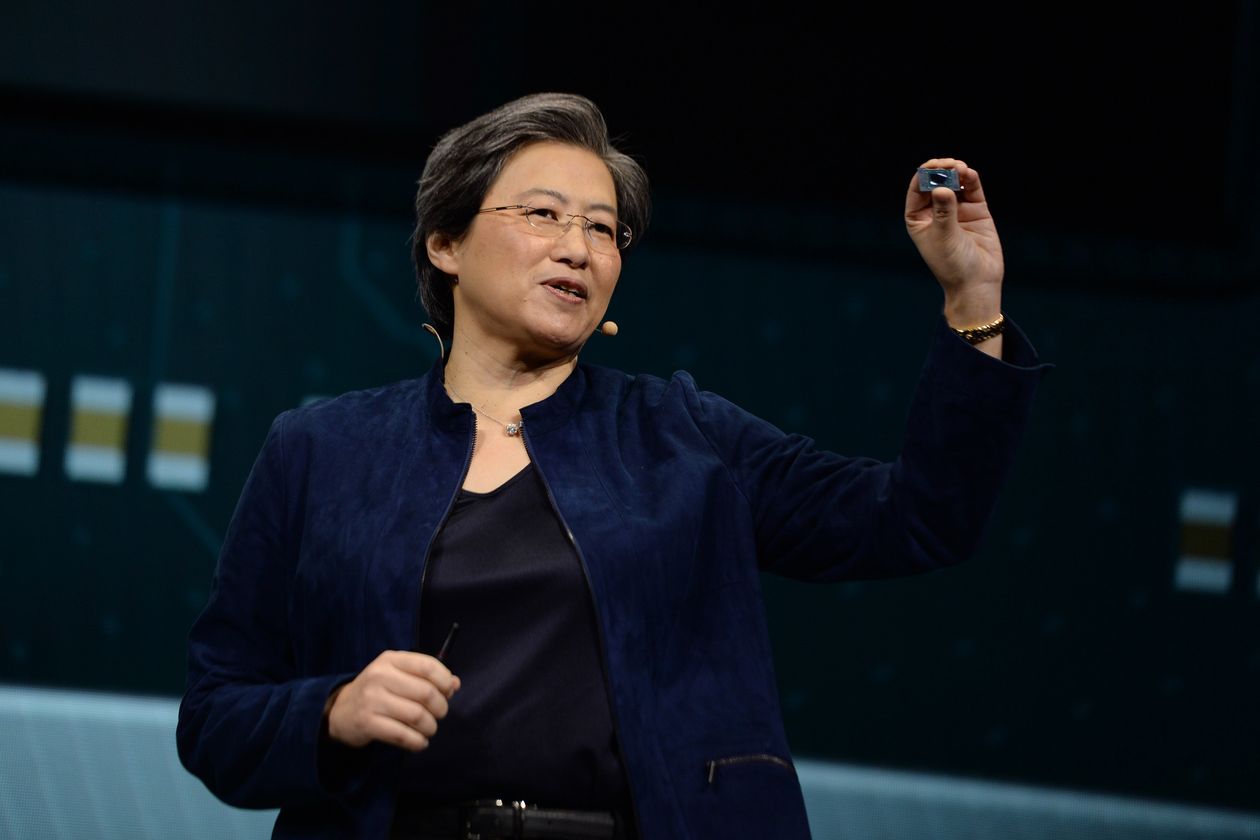 "I think, as we go into the second quarter, there's an additional significant ramp of the server business. And so we expect to continue to gain share as we go through these next couple of quarters," Ms. Su said.
"I think what we're seeing from the current Covid-19 environment—obviously, there's a lot of puts and takes—but as it relates to datacenter, it's positive for the datacenter markets. Certainly we've seen some of our largest customers ask us to accelerate some of our deployments, and we look forward to continuing to ramp our server business."
Facebook Inc. CEO Mark Zuckerberg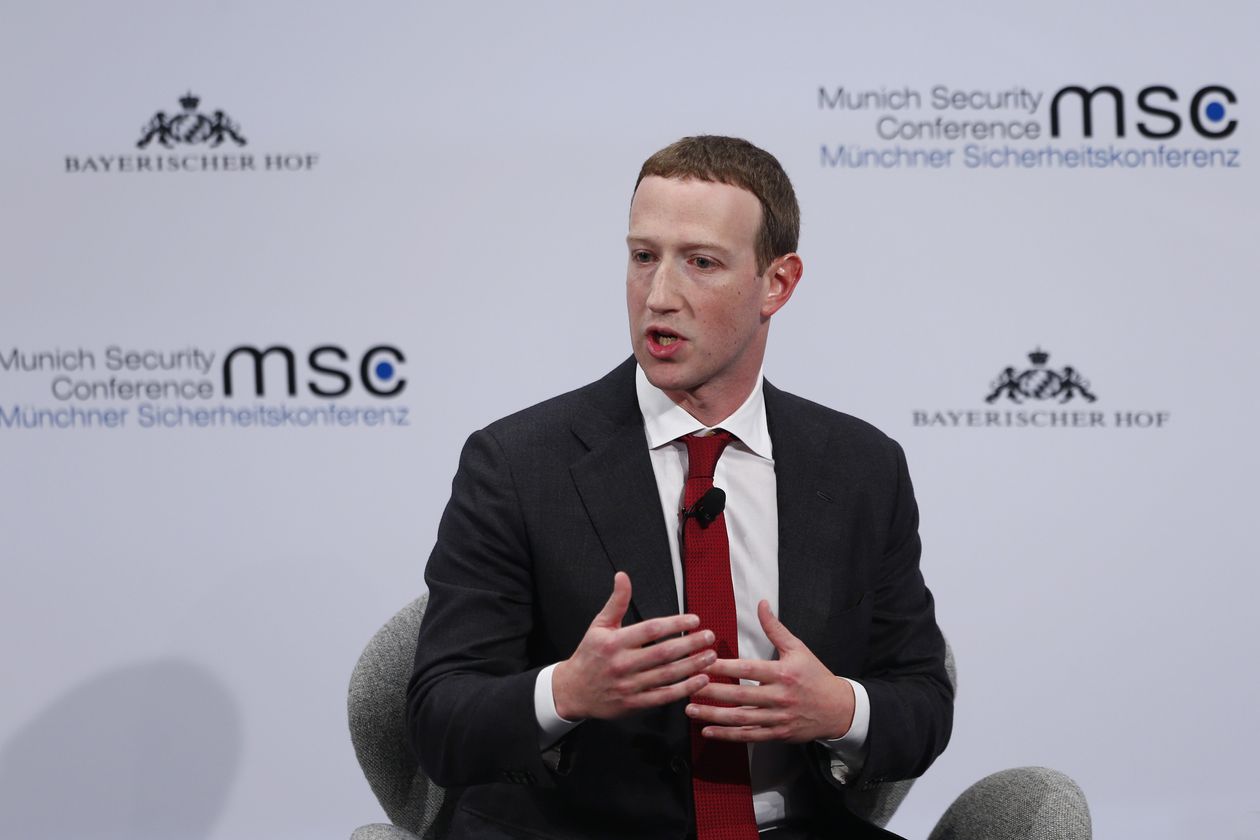 "Overall, I think during a period like this, there are a lot of new things that need to get built," Mr. Zuckerberg said. "And I think it's important that rather than slamming on the brakes now, as I think a lot of companies may, that it's important to keep on building and keep on investing and building for the new needs that people have, and especially to make up for some of the stuff that other companies would pull back on.
"In some ways, that's an opportunity; in other ways, I think it's a responsibility to keep on investing in the economic recovery."
Rite Aid Corp. Chief Executive Heyward Donigan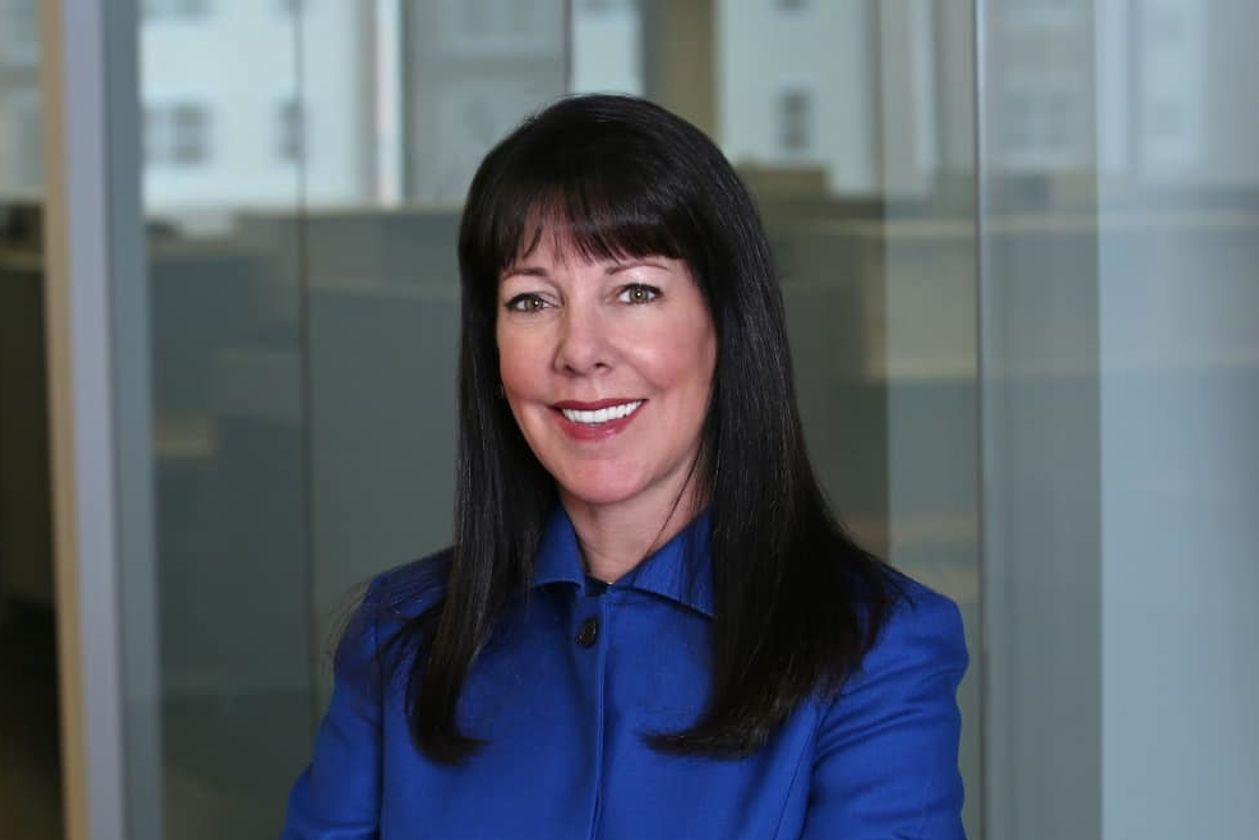 "Doctors aren't open for business right now. There's been a 40%, I think, decline in primary care physician visits," Ms. Donigan said. "So we are seeing what I believe is a temporary decline in acute care meds. I think this will pick up, in earnest, when markets start to open, and telehealth really starts to see its full impact. So my view is this is potentially just temporary."
Ford Motor Co. Chief Executive Jim Hackett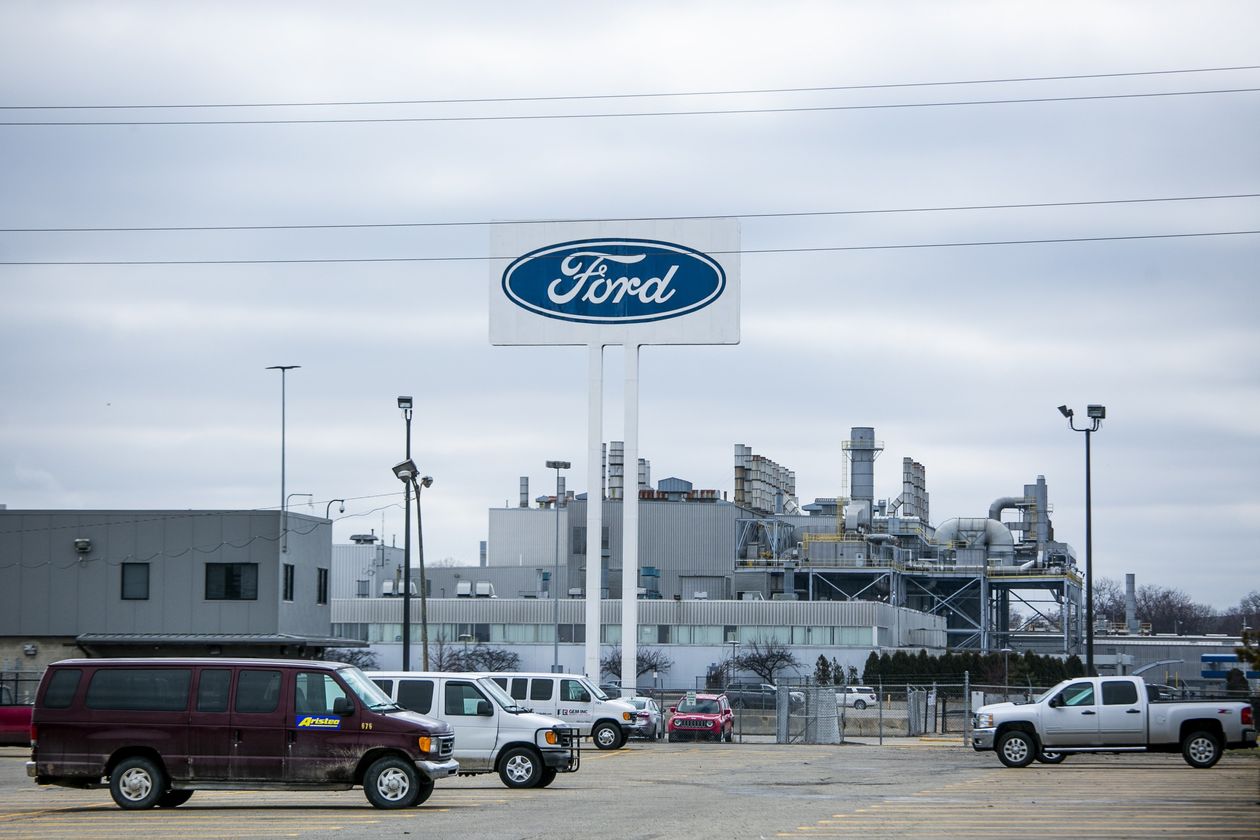 "Twenty-six years in a job like this, I never had a business plan that was called 'pandemic,'" Mr. Hackett said. "We just never imagined the economy turning off."
"There is no future if we don't have an economic system that is always on. We didn't realize there was an off switch," Mr. Hackett said. "We knew it might go into a recession, more like a dimmer switch, but off?"
"The way I think about the crisis is, you've got a priority first of stabilizing [so] you can operate and recover some of the costs that are just flying out the door," Mr. Hackett said. "In parallel, we have begun planning in discussions with the spirit of, 'Don't waste the crisis.'"
Yum Brands Inc. CEO David Gibbs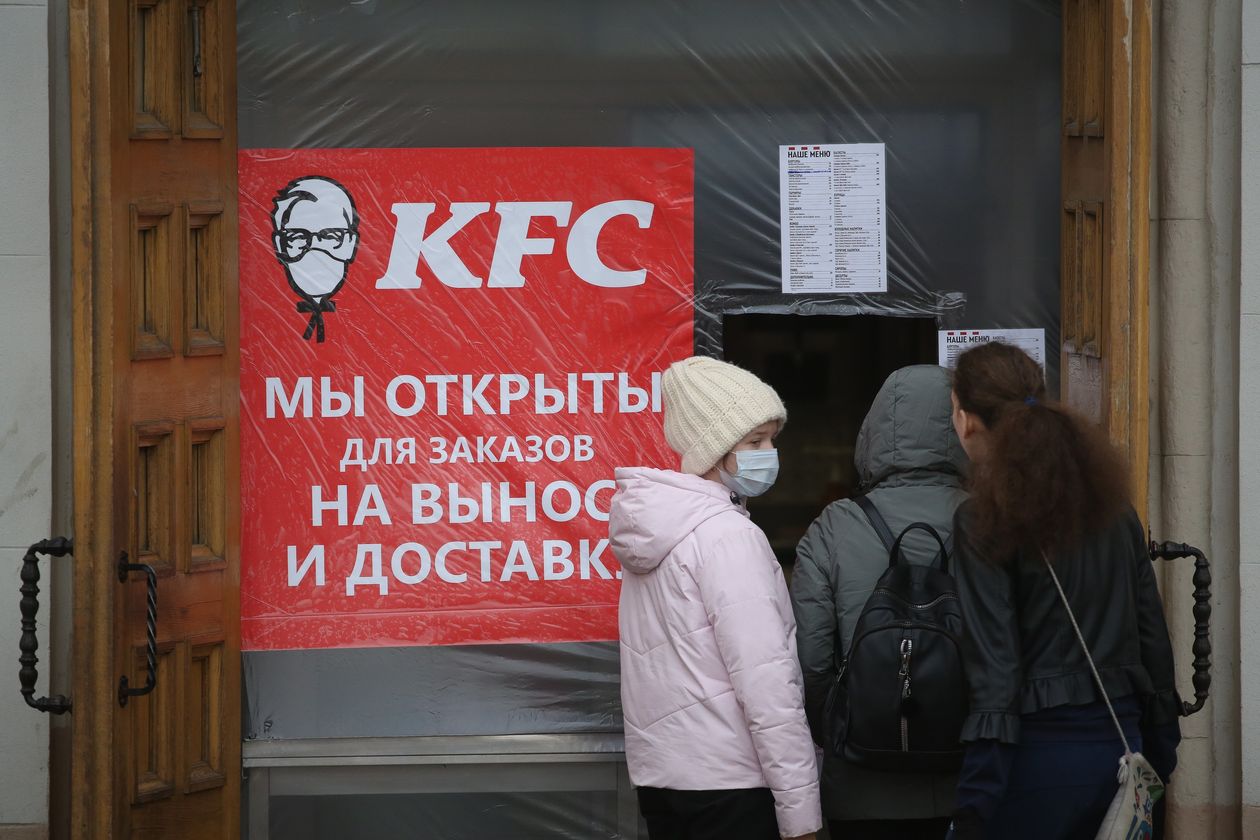 "The three-month period we are going through is going to equate to three years of consumer changes wrapped up in one quarter," CEO David Gibbs said in an interview. "We are reinventing our business on the fly."
"There are going to be some issues we are dealing with now that are temporary. There will be a lot of things that will be more permanent," Mr. Gibbs said. "Our business leaders need to adapt to them."
General Electric Co. CEO Larry Culp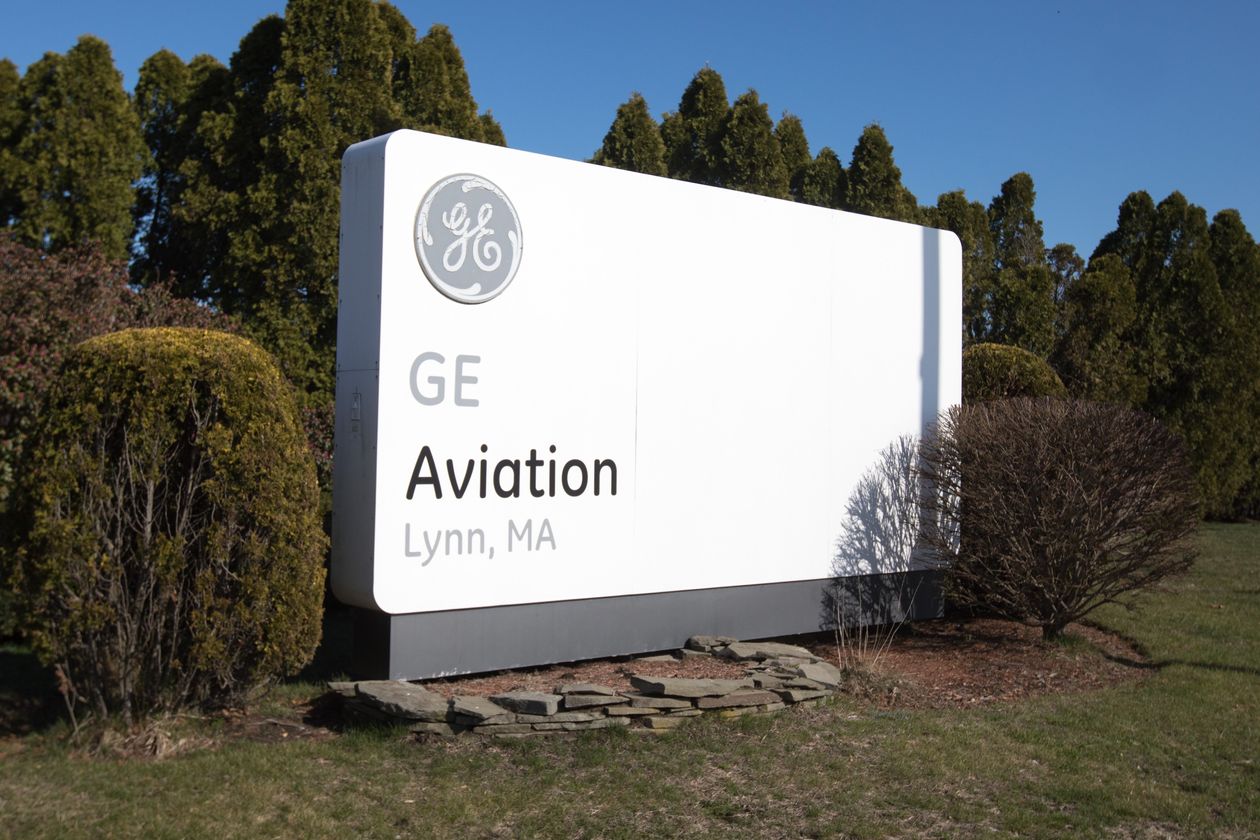 "This is an unprecedented decline in the aviation market and is likely to be challenging for a while," Mr. Culp said in an interview. "We are well aware that it may take a while" for air travel to recover.
Spotify Technology SA CEO Daniel Ek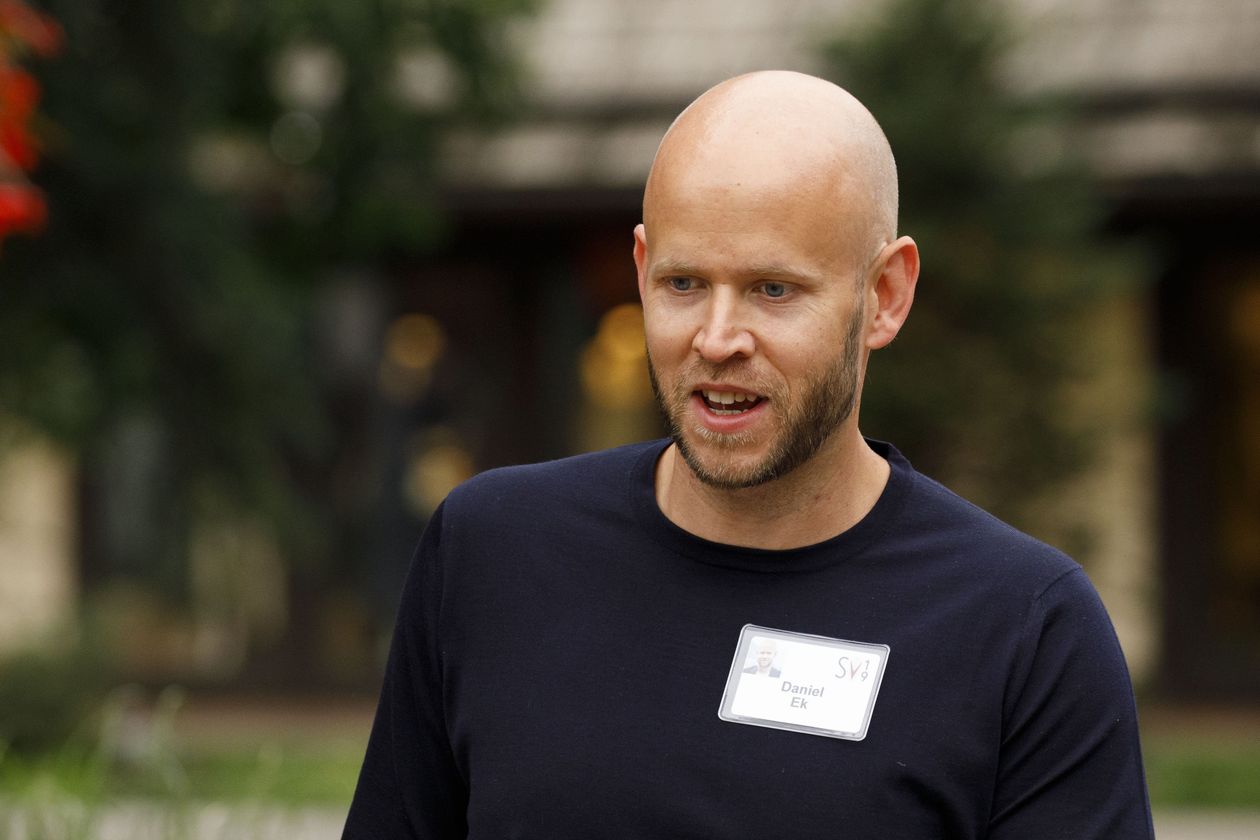 When I look ahead, both short and long term, I'm always thinking about what Spotify's role is within the larger ecosystem. And while most focus is on competition between streaming services, we continue to be focused on the billions of users that are listening to linear radio," Mr. Ek said.
"The 20-year trend is that everything linear dies, and on-demand wins. This is a trend that we suspect will be accelerated by the COVID pandemic. Time at home has moved people out of their cars, requiring them to shift their listening behavior and that's when they discover streaming and Spotify is the best-positioned to capitalize on this. And because we offer a personalized and on-demand experience, they end up staying."
Google parent Alphabet Inc. Sundar Pichai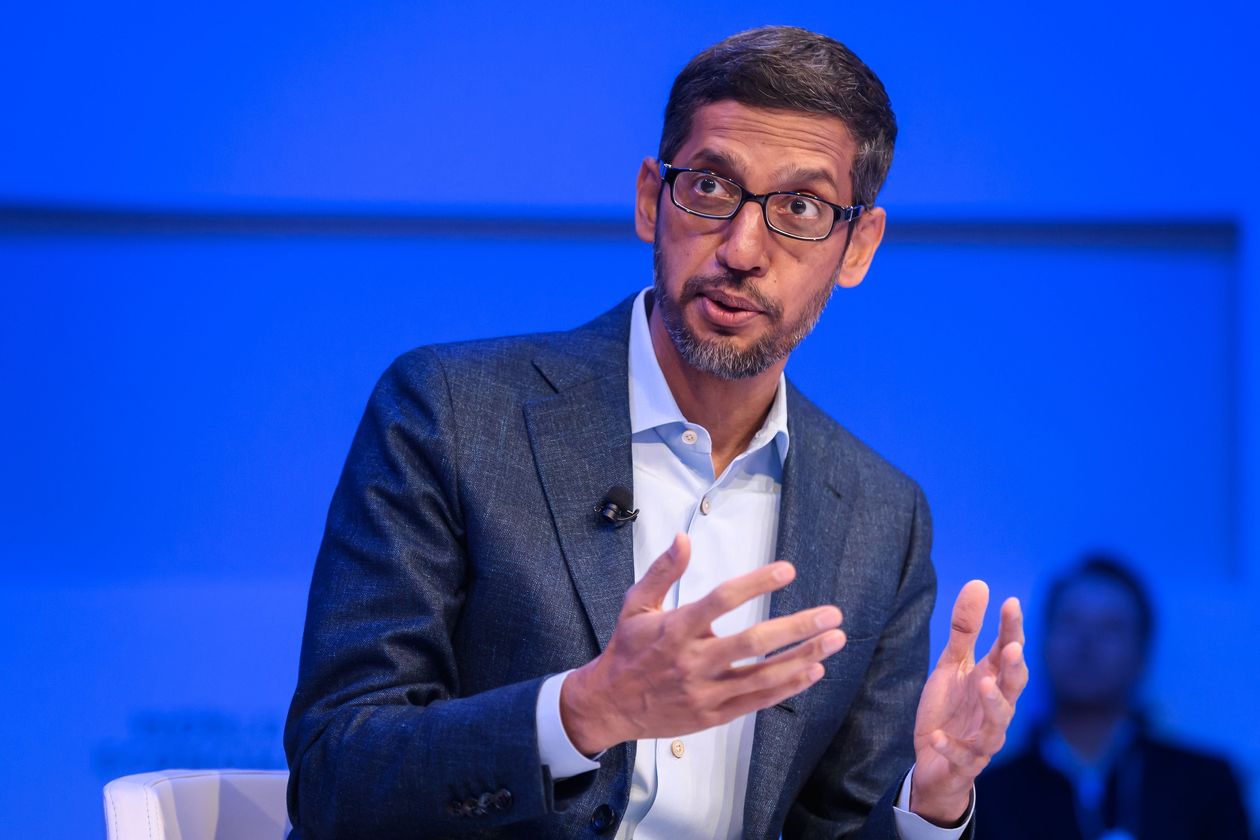 "Q1 was in many ways the tale of two quarters. For our advertising business, the first two months of the quarter were strong. In March, we experienced a significant and sudden slowdown in ad revenues," Mr. Pichai said. "Overall, recovery in ad spend will depend on a return to economic activity."
PepsiCo Inc. CEO Ramon Laguarta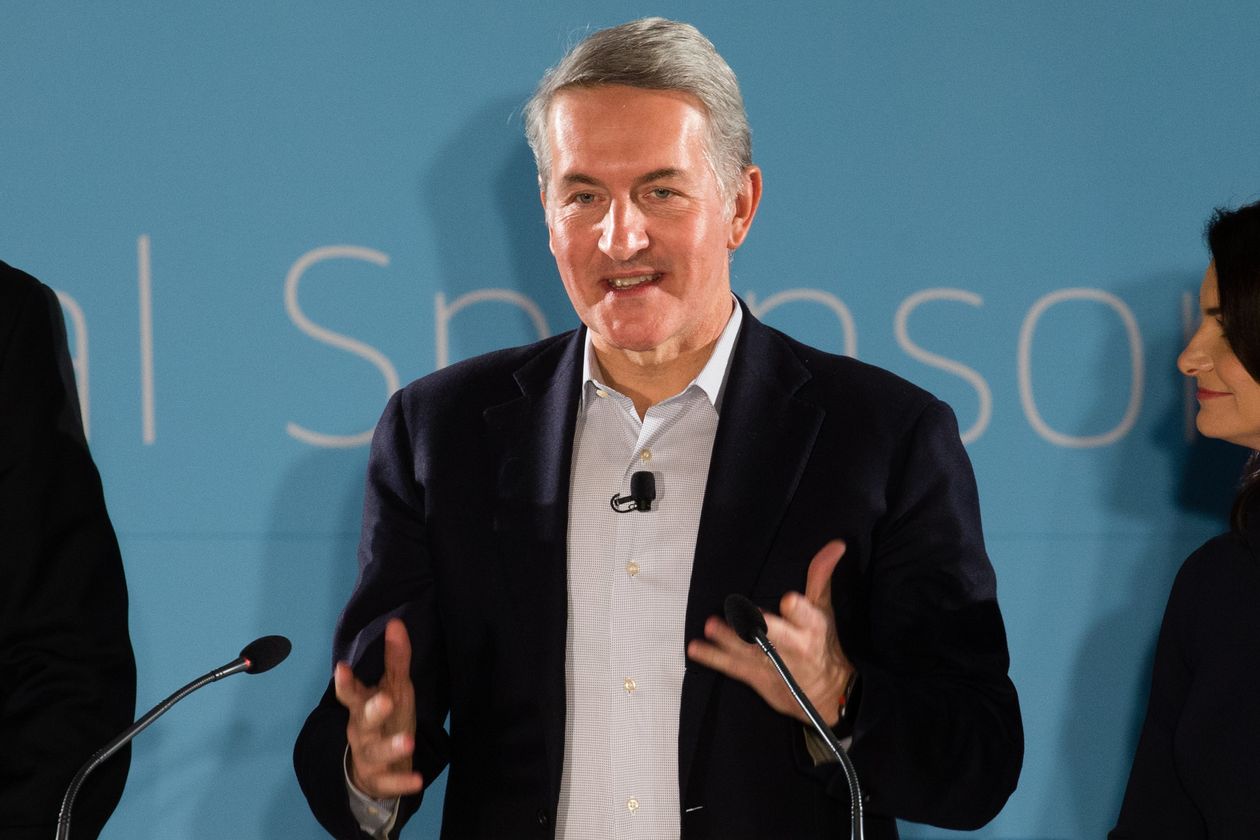 "We need to be careful that we don't project straight lines—the moment the state opens, we are all free and the business will come back. I think there's going to be a lot of iterations."
"With some exceptions, we largely expect consumers to eventually return to previous habits, as they slowly exit confinement and cautiously settle into a new normal," Mr. Laguarta said. "As behaviors evolve, we expect to see a gradual improvement in [convenience-store and gas-station sales] as people return to work, while the restaurants and venues that involve large gatherings such as movie theaters or sporting events take longer to adjust."
United Parcel Service Inc. CEO David Abney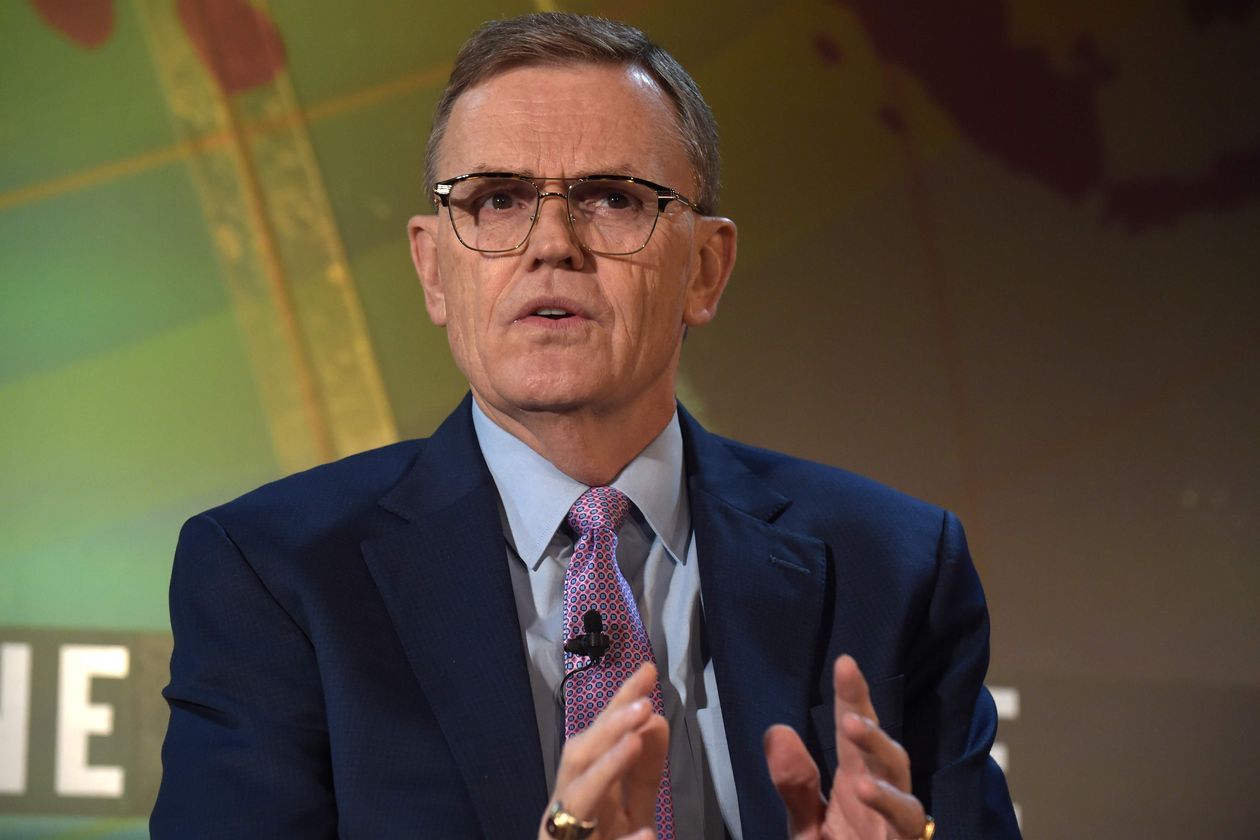 "We just don't know when, and we don't know how far it's going to bounce back," Mr. Abney said, referring to the dramatic shift to home deliveries from business-to-business shipments. "We don't know that we'll ever get back to what we'd call the old normal, but we're not ready to declare what we see today as a new normal either."
Snap Inc. CEO Evan Spiegel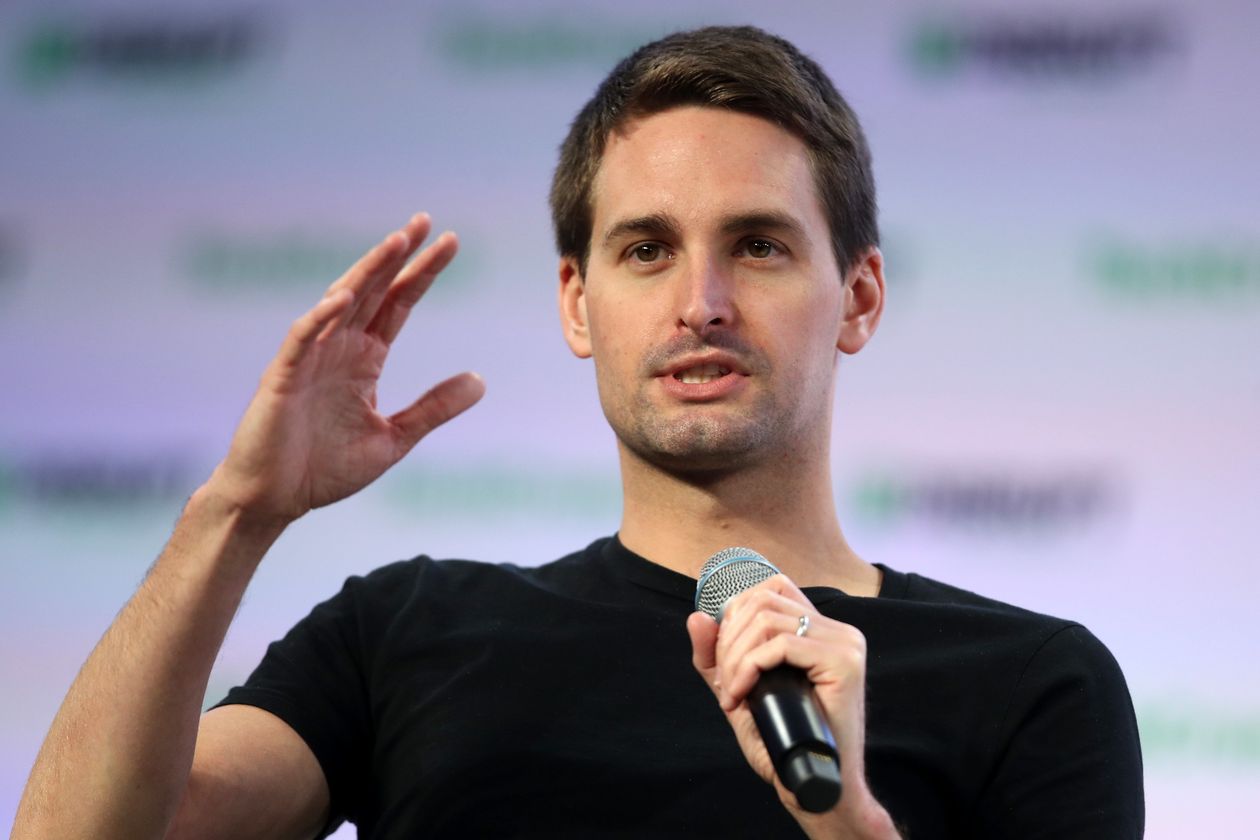 "We believe that this will accelerate the digital transformation across many businesses, and that the heightened levels of activity we are seeing today will lead to a sustained uplift in the digital economy over time," Mr. Spiegel said.
Netflix Inc. CEO Reed Hastings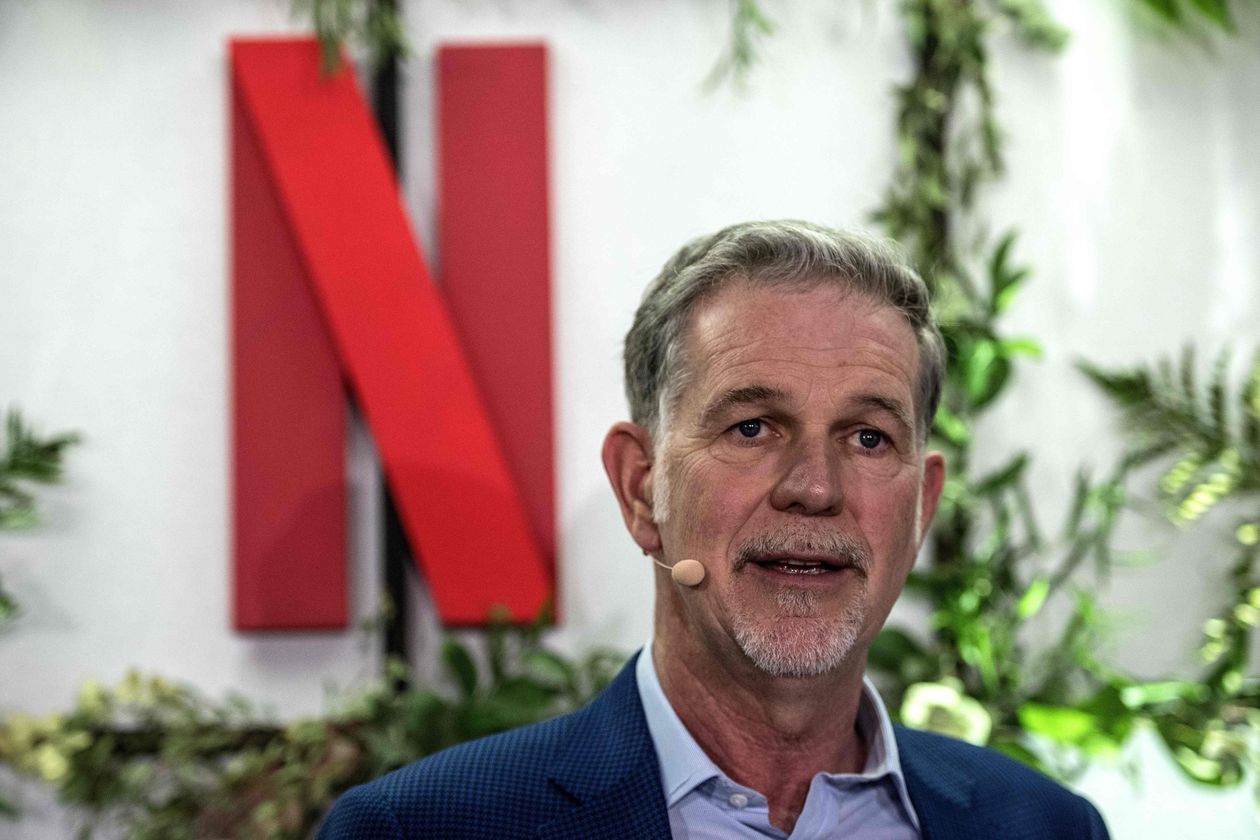 "We had an increase in subscriber growth in March. It's essentially a pull-forward at the rest of the year. So, our guess is that subs will be light in Q3 and Q4 relative to prior years because of that.
"But we don't use the words guess and guesswork lightly. We use them because it's a bunch of us feeling the wind. And it's hard to say. But again, will internet entertainment be more and more important over the next five years? Nothing has changed in that," Mr. Hastings said.