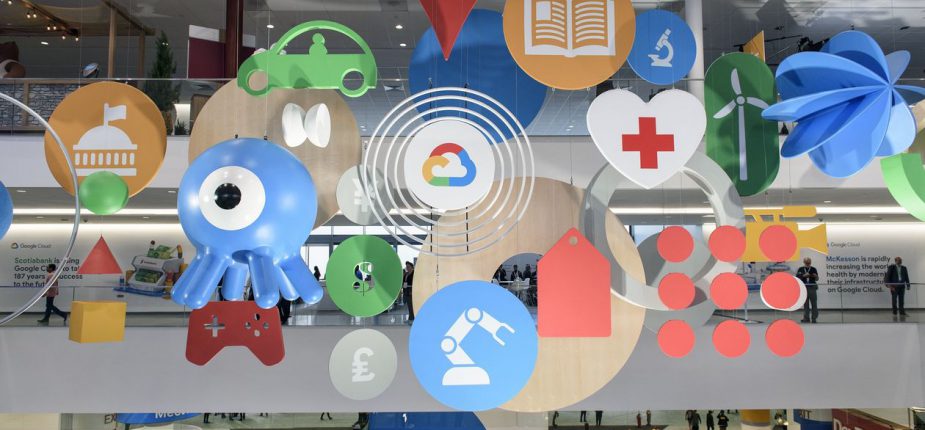 Attendees enter a Google conference on cloud computing. The company has historically accepted political ads.
Tech
Google Weighs Changes to Political Ad Policy
| le 8 November 2019

Discussions come after Twitter said it would bar most political ads amid spread of misinformation
By
Google is in discussions about changing its political ad policy, according to people familiar with the matter, about a week after Facebook and Twitter publicly diverged on how to handle those ads amid the spread of misinformation.
Google has been holding internal meetings about changing its political ad policy and is expected to share more information with employees this week, the people said, though it is unclear what the changes will be.
Some Google employees are speculating the changes could be related to what type of audience targeting the company allows ad buyers to place.
It's unclear when Google would implement any new policy.
All of Google's advertising policies are uniform across search and YouTube, and any ad policy change would be reflected across all of its platforms, a Google spokesperson said.
Last week Twitter Chief Executive Jack Dorsey announced the company would stop accepting political and issue ads world-wide starting Nov. 22, with exceptions such as those encouraging voter registration. Facebook, meanwhile, continues to accept political ads to run and has said it won't fact-check statements from politicians, a stance that has largely drawn criticism from those on the left and praise from the right.
Facebook CEO Mark Zuckerberg has publicly defended the company's position and ad-transparency initiatives in recent weeks.
Google has historically accepted political ads, and last month ran a controversial ad by the Trump campaign that included an unsubstantiated claim about former Vice President Joe Biden's role in the ouster of a Ukrainian prosecutor.
The Biden campaign and fellow Democratic presidential candidate Elizabeth Warren complained to Facebook, which also ran the ad and declined to take it down.
Google's decisions on this topic have thus far received less attention than those of Facebook and Twitter.
The scrutiny around digital political speech comes as lawmakers have increasingly criticized technology companies for not being responsive enough in stopping the spread of misleading information in past U.S. elections. Some social platforms have banned ads related to candidates, political parties and legislation.