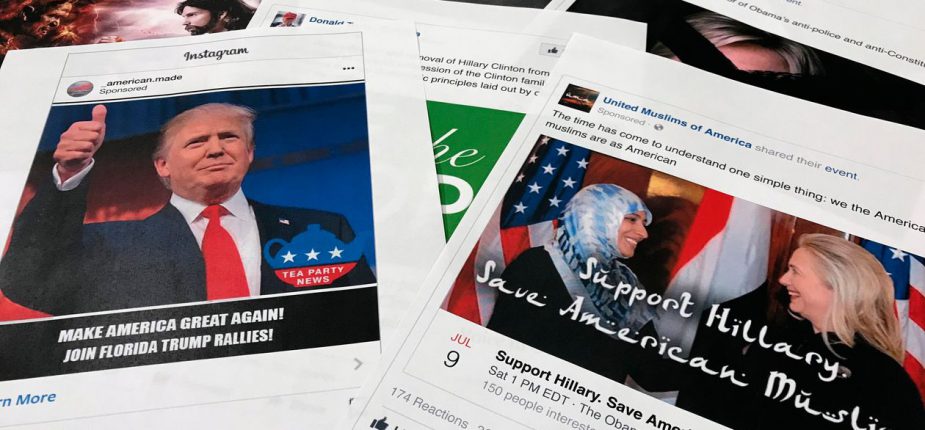 Some Facebook and Instagram ads linked to a Russian effort to disrupt the American political process, according to members of the U.S. House Intelligence Committee.
Economy
Facebook to Keep Targeted Political Ads but Give Users More Control
| le 10 January 2020

The social-media giant breaks with other tech firms, says regulators—not companies—should rule on political ads
By Emily Glazer – The Wall Street Journal
In a break with other tech companies, Facebook Inc. FB 1.43% said it wouldn't limit how political advertising targets potential voters, but would instead give users tools to see fewer of those ads on its platforms.
Facebook's stance—that companies shouldn't decide how campaigns are able to reach voters—is at odds with other tech firms' approach to handling political advertising in the run-up to the 2020 election.
Operators of online platforms are under increasing pressure to curb the spread of misleading or false information in the wake of the 2016 presidential campaign, which U.S. intelligence agencies have said was subject to foreign meddling online.
Facebook's announcement Thursday highlighted the divide in opinion on what the company's role should be in elections, as critics—including some Democratic presidential candidates—said the latest decision leaves the door wide open for disinformation.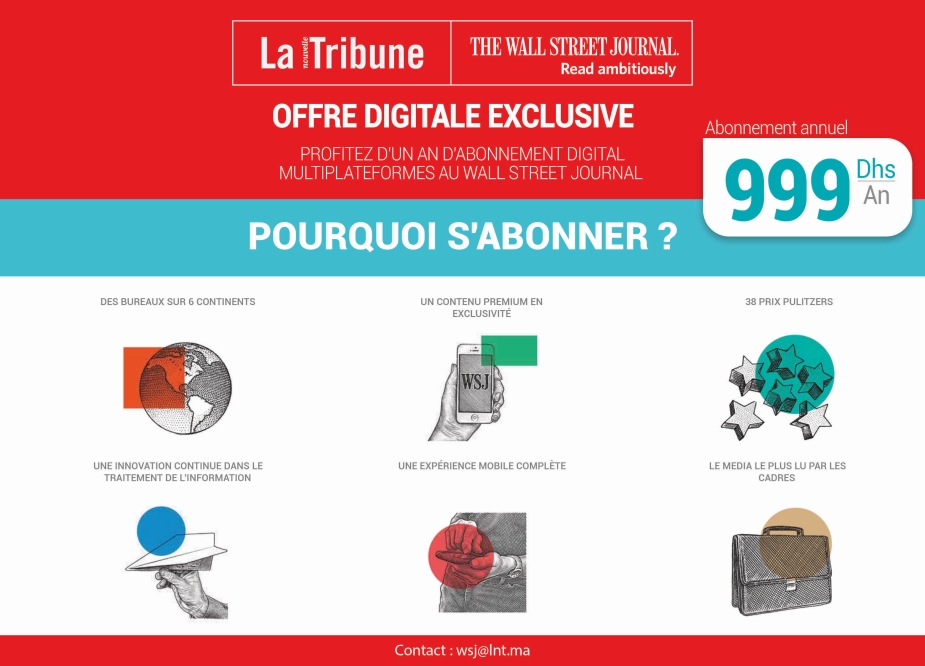 Facebook has acknowledged that the spread of disinformation, including through targeted ads, is a problem and has expressed a desire for federal regulation of political advertising online. But its announcement in September that it would exempt politicians' and certain other ads from its third-party fact-checking program fed skepticism about its commitment to combating disinformation on its platform.
The company based its latest decision "on the principle that people should be able to hear from those who wish to lead them, warts and all, and that what they say should be scrutinized and debated in public," according to a blog post from Rob Leathern, Facebook's director of product management. "This does not mean that politicians can say whatever they like in advertisements on Facebook."
The post said all Facebook users have to follow its community standards, which ban hate speech, harmful content and content designed to intimidate voters or stop them from exercising their right to vote.
The company's announcement Thursday also included changes that Facebook said will boost transparency in its ad library relating to how political advertisers deploy their messages on its platforms.
Facebook's approach, including giving users more control over what they see, contrasts with moves by Twitter Inc. and Alphabet Inc.'s Google.
Google earlier this week launched its new policy globally barring advertisers from targeting political messages based on users' interests inferred from their browsing or search histories, among other changes. Twitter stopped accepting most political ads in November.
Facebook acknowledged it considered restricting targeting but ultimately chose not to do so.
The Wall Street Journal previously reported Facebook was weighing, among other steps, raising the minimum number of people who can be targeted in political ads on its platform from 100 to a few thousand. The practice known as microtargeting has been criticized for enabling political actors to single out groups for misleading or false ads that aren't exposed to broader public scrutiny.
Facebook said its data showed more than 85% of ad spending by U.S. presidential candidates is for messages aimed at an audience of more than 250,000 people.
The social-media giant said it consulted with a number of nonprofits, political groups and election campaigns—both Democratic and Republican—before reaching its decision.
"Ultimately, we don't think decisions about political ads should be made by private companies, which is why we are arguing for regulation that would apply across the industry," Mr. Leathern said, echoing comments Chief Executive Mark Zuckerberg has made about the need for federal regulation of political advertising.
Reaction to Facebook's latest decision again showed divergent opinions on how the company should treat political ads.
Trump campaign spokesman Tim Murtaugh said Facebook's decision not to limit targeting allows more Americans to be involved in politics. In any case, he said, there is no escaping political messaging.
"If users do elect to see fewer political ads it still won't stop them from being bombarded by ads from the news media, which are biased and just as political, because there's a loophole in the rule for the media," Mr. Murtaugh said.
Sen. Amy Klobuchar (D., Minn.) criticized Facebook's decision. "Facebook is doubling down on a policy that hurts our democracy," the presidential candidate said in a statement that reiterated her call for comprehensive federal rules on digital political ads.
The campaign of Democratic presidential candidate Joe Biden also was critical of the company. "Today's announcement is more window dressing around their decision to allow paid misinformation," said campaign spokesman Bill Russo.
Tara McGowan, chief executive of Acronym, a progressive nonprofit that tracks political-ad spending among other work, said she largely agreed with Facebook's move to not limit political targeting but hopes the company does more to rein in misinformation and hate speech.
Roughly $3 billion is expected to be spent on political advertising online for the 2020 U.S. election. But with Election Day less than a year away, a lack of uniform rules for the ads has led to confusion about exactly what is allowed on digital platforms, how intensely new policies will be enforced and whether advertising strategies and budgets will need to change further.
Watchdogs, including lawmakers and advocacy groups, have called for greater oversight of political advertising following revelations that Russian entities purchased digital ads designed to influence the 2016 presidential election.
Facebook's announcement comes two days after the New York Times reported on an internal post by Facebook executive Andrew Bosworth, in which he said he believed the platform played a central role in the 2016 presidential election.
"So was Facebook responsible for Donald Trump getting elected? I think the answer is yes, but not for the reasons anyone thinks. He didn't get elected because of Russia or misinformation or Cambridge Analytica. He got elected because he ran the single best digital ad campaign I've ever seen from any advertiser. Period," Mr. Bosworth wrote.
Facebook said seeing fewer political and social-issue ads was a common request from users and that it aims to roll out its new user-control feature in the U.S. early this summer on its main platform and on Instagram. It will later expand to other locations. Other features aimed at increasing ad transparency will launch in the current quarter.
Facebook said while its users have been able to hide all messages from a specific advertiser in their ad preferences, they soon will be able to stop seeing ads based on how an advertiser constructed its list of targeted users.
In addition, users will be able to opt in to see messages that are directed at a group that didn't automatically include them.
Efforts to block political advertising likely wouldn't have a large impact on Facebook's top line. In October Mr. Zuckerberg said on an earnings call he estimated political ads would account for less than 0.5% of the company's total revenue in 2020.