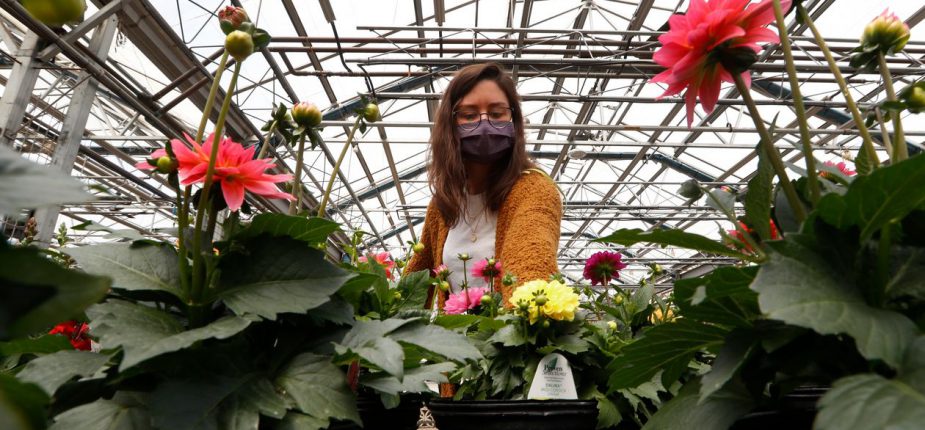 Michigan just lifted rules closing nurseries. U.S. business shutdowns marked an abrupt shift from steady economic activity. Photo: Paul Sancya/Associated Press
Finance
Coronavirus Likely Led to Biggest Quarterly GDP Decline in Decade
| le 29 April 2020

Commerce Department report is expected to show early economic impact of business shutdowns and social distancing
By
WASHINGTON—The coronavirus pandemic's spread in the U.S. likely triggered the biggest quarterly economic contraction in over a decade, the start of what forecasters expect is an even steeper decline in the first half of 2020.
Economists expect first-quarter U.S. gross domestic product, the broadest measure of goods and services produced across the economy, contracted at a seasonally adjusted annual rate of 3.5% in the first three months of the year. The Commerce Department is due to release its initial estimate of first-quarter GDP on Wednesday.
The report is likely to show the early impact of widespread disruptions in the U.S. economy caused by business and school shutdowns, social distancing and other initiatives aimed at containing the virus. These responses to the pandemic started in the final three weeks of the first quarter and were an abrupt shift from steady economic activity before the virus arrived.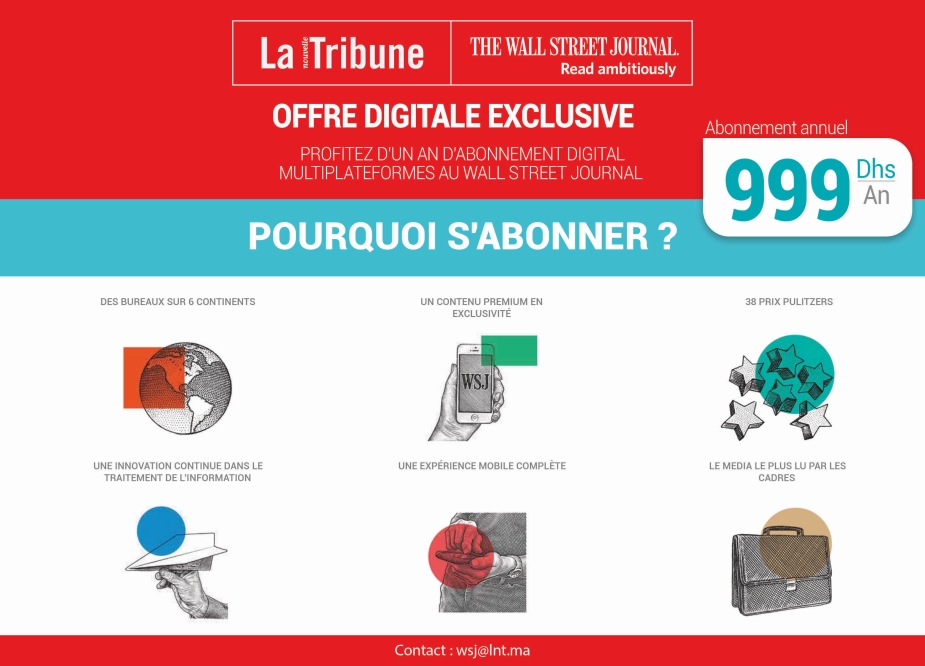 A 3.5% decline in GDP would mark the first time quarterly economic output shrank since the first quarter of 2014, when it fell at a 1.1% pace. It would also represent the steepest drop-off since the depths of the last recession, which ended in mid-2009. A decrease of more than 10%, something some economists say is possible, would mark the biggest decline since quarterly records began in 1947.
Evolution of the Economy
IHS Markit was tracking first-quarter GDP growth at around 2% until mid-March, when policies to containthe coronavirus started to affect output.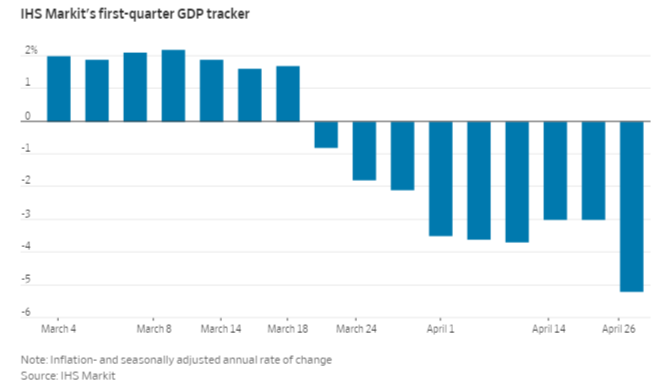 "We are in the worst economic event that we have faced as a nation and globally since the Great Depression," Evan Greenberg, chief executive officer of insurance company Chubb Ltd., said during an earnings call last week.
Many economists have said the pandemic has put the U.S. in a recession. The number of American workers filing new claims for jobless benefits in recent weeks, at more than 26 million, points to an unprecedented wave of layoffs, and readings on consumer and business activity are showing record declines.
The National Bureau of Economic Research, the nonprofit that is the official scorekeeper of recessions, defines a recession as a period of significant decline in economic activity that lasts more than a few months.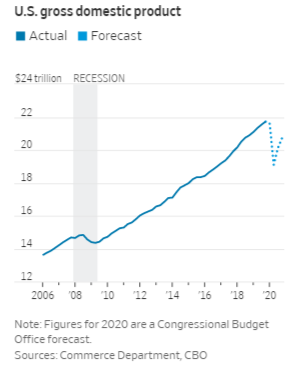 Most economists are expecting a larger drop-off in economic activity in the second quarter, with the economy mostly shut down in April. As May approaches, a few states have moved to reopen their economies partially, but many have extended restrictions aimed at limiting the pandemic.
"This is unprecedented in terms of what we typically see in a recession," said Robert Murphy, an economist at Boston College. "When you go into a recession, it's usually a gradual process, it doesn't happen all at once," he said.
The government has sought to limit the economic decline with stimulus packages that provide financial assistance to U.S. households and businesses.
The Federal Reserve, which concludes a two-day rate-setting meeting Wednesday, will offer its latest assessment of the economy and could detail what else it might do to support an eventual recovery. The Fed cut interest rates to near zero in March, started purchasing bonds to help stabilize financial markets and created emergency lending programs.
Vacations To Go, a travel agency that specializes in cruises, was coming off its best ever year in 2019 until "the floor fell out" in February as coronavirus outbreaks on cruise ships dealt a punishing blow to the industry, CEO Emerson Hankamer said.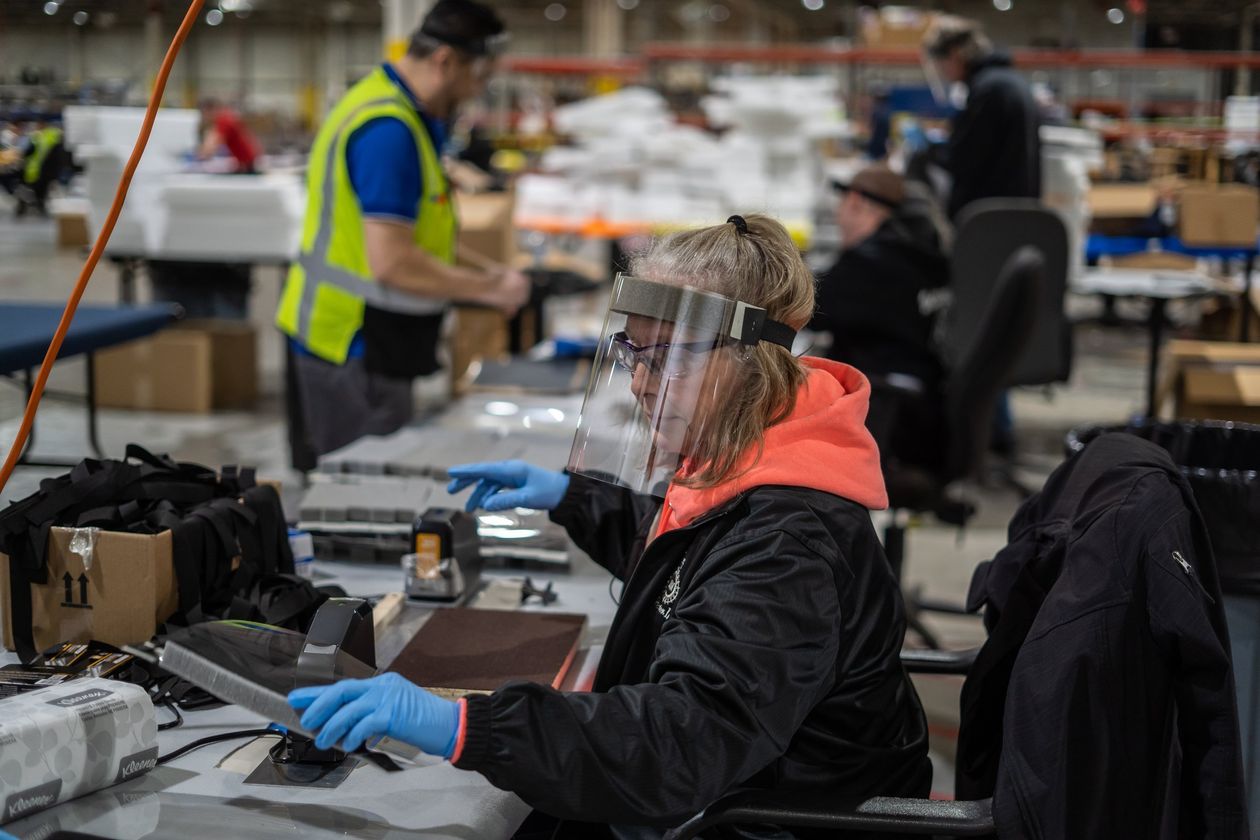 "As news grew, our business began to wane," he said. The Houston-based company had 950 employees before the coronavirus pandemic, a number that has dropped to about 200.
"We're hoping it's a furlough, but there's not a lot of clarity," he said, "There's a little bit of new business, but most of it is taking care of cancellations or rebooking."
Headed into 2020, Paul Feder, 34 years old, said he could tell his local economy was booming because the waterfront houses on Lake St. Clair in his hometown of Grosse Pointe, Mich., went big in decorating their homes with Christmas lights.
"You could just tell that more people were feeling it," he said, referring to the strong economy in the Detroit suburb.
Mr. Feder was in the second round of interviews for his dream job as a business developer at an online retailer.
Now the company he hoped to work for has implemented a hiring freeze, and Mr. Feder expects to lose his current job as a digital-marketing manager.
"It's a roller coaster, every single day," he said. "It's just a lot of uncertainty and very difficult to map out what the future holds."