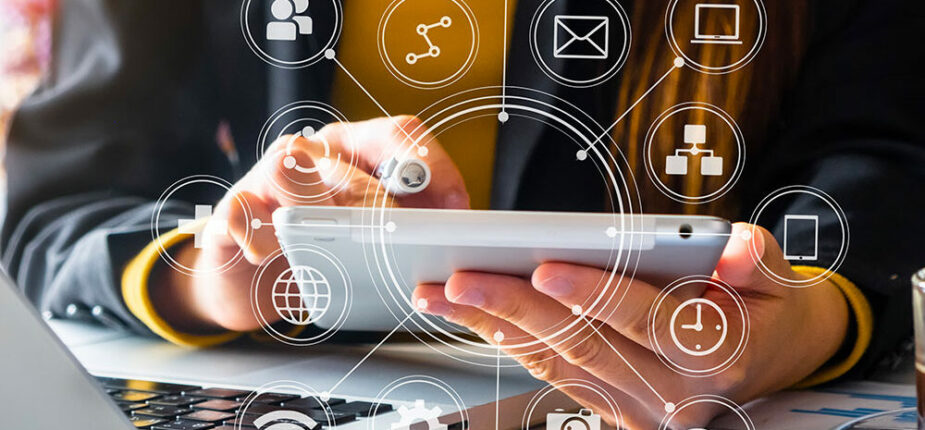 Digital ads require a lot of computing power, but the exact amount of electricity they consume is hard to pin down
By Megan Graham -The Wall Street Journal 
Digital advertising has an energy problem: As the business has become more complex, concern about its carbon footprint has grown.
It's difficult to calculate the precise amount of electricity that online advertising consumes. But according to a study on the topic released in 2018, roughly 10% of the energy usage of the internet comes from online ads, an estimate the researchers say was based on conservative assumptions. Online advertising makes up at least 1% of global energy consumption, says Mikko Kotila, one of the researchers for the study and currently chief technology officer at Cavai, a Norwegian advertising technology company.
Many websites trigger automated auctions for various ad spaces every time a consumer arrives on one of their pages, often involving ad-tech intermediaries that offer services such as matching marketers with particular target audiences. Technology determines the winners in milliseconds, in a process that repeats across the internet all day, every day. That all takes a lot of computing power and consumes significant amounts of energy, leading to the production of emissions.
It's an issue that hasn't received a lot of attention from advertisers or the advertising industry, some experts say. But that's starting to change. Advertising agencies, ad-industry groups and advertisers are starting to consider the emissions associated with digital ads, and to seek ways that the business could work differently to consume less power.
Early efforts
For instance, Good-Loop Ltd., a digital-advertising company, promises to offset the carbon costs of the ad campaigns it creates by investing in projects that remove or prevent emissions elsewhere.
The U.K.'s Advertising Association is leading an initiative called Ad Net Zero, focused on reducing the carbon impact of developing, producing and running advertising to net zero by 2030 through a combination of carbon offsets and reduced energy consumption. The group will host and participate in several events this week at Cannes Lions, a global advertising conference held in France.
Some advertisers and agencies that buy advertising space for clients are making similar efforts, including Interpublic Group of Cos.' UM agency, which says it's investigating the greenhouse-gas impact resulting from the placement of ads in media and is working with outside partners to help measure emissions. HP Inc. also has begun researching how it can reduce the carbon footprint of its digital ads, according to Ian Mundorff, global head of media at the personal-computer and printer maker.
"We are still in those preliminary phases, because we don't really have the quality of data to be able to help inform the decision making yet," Mr. Mundorff says. "But I do think that as we even look at some of the early data that's available that shows just how egregious the use of energy is for some of our digital channels, and how there might be ways for us to be able to reduce that, I think it pretty quickly starts translating into a set of guidelines and standards in terms of what we think is appropriate."
Growing privacy protections online might coincidentally help reduce energy consumption, Mr. Mundorff adds, by reducing the kind of ad targeting that uses so much computing power to find target audiences. "We're going back to some of the tried-and-true techniques of working directly with publishers" and deals that may still use ad-tech intermediaries but may have fewer steps in the process.
OpenX Technologies Inc., an advertising exchange that processes more than 250 billion ad requests a day, says it has reduced its emissions by more than 90%, and is buying offsets to make up for the remainder. It achieved the reduction partly by shifting its technology infrastructure from its own servers to the cloud platform offered by Alphabet Inc.'s Google, which says its own operations are carbon-neutral. Google says that the emissions associated with running workloads on its infrastructure, like Google Cloud, have been reduced by the procuring of renewable energy, and that if it creates any residual emissions, it compensates for them with carbon credits.
Understanding the impact
OpenX says it also is working on tools to help customers measure the carbon impact of their ad campaigns. Once customers can understand that impact, it says, it will offer alternatives like limited bidding or other options that consume less energy.
In a similar vein, ad-tech veteran Brian O'Kelley in January announced that he had co-founded Scope3 PBC, a company that has aimed to help brands and advertising agencies measure how much carbon their digital ad campaigns are releasing. Marketers and ad agencies can better reduce their emissions once they understand them, he says.
For now, he expects progress to be incremental. "If brands decide or the agencies decide to increase the percentage of media that's carbon-neutral every year, they're making progress," he says.
Bigger reductions in emissions will likely require changes to the way ad tech works, Mr. O'Kelley says. Technology-driven ad placement "was designed to hold these really complex real-time auctions," he says. Reducing the number of intermediaries involved or reworking the system to cut down on redundancies in bidding could help make the process "dramatically more efficient," he says, with no impact on advertisers or the sites that publish their ads.
Overall, the industry's efforts are at an early stage, and it will be hard to separate meaningful efforts from publicity ploys, says Cavai's Mr. Kotila.
Advertisers need to put pressure on the agencies they work with, which will in turn put pressure on the ad-tech companies they work with, and demand "true accountability," he says. If an ad-tech company says it is carbon-neutral, he says, advertisers need to say, "OK, show us how."
Featured article licensed from the Wall Street Journal.
Pour aller plus loin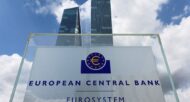 Vous souhaitez être informé en temps réel ?
Soyez notifié dès qu'un article de cette rubrique est publié.