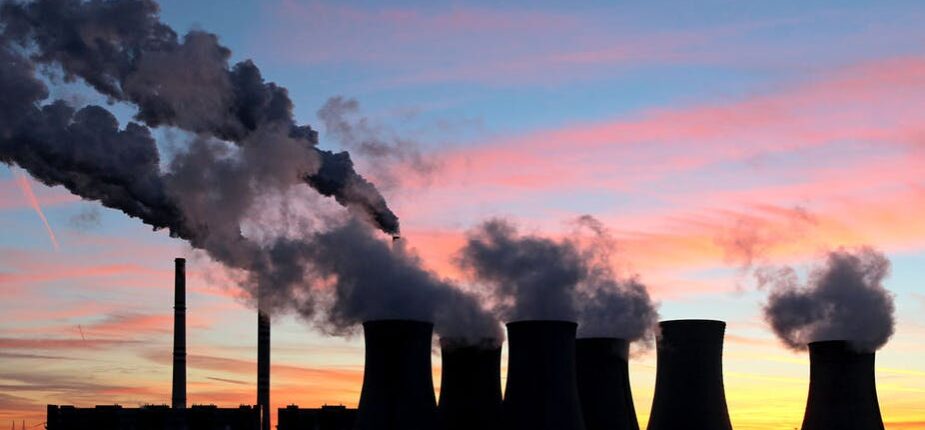 Companies hope a U.N.-backed framework for cross-border carbon markets will kick-start trading
By Sarah McFarlane, Luciana Magalhaes and Sha Hua – The Wall Street Journal.
GLASGOW—Climate negotiators have made progress toward a deal aimed at establishing the foundation of an international carbon-trading system, according to people familiar with those talks, putting within reach a long-stalled agreement that many businesses hope will kick-start a global carbon market.
Brazilian officials, who have made a series of demands blocking a deal in the past, say they are now ready to make big concessions. Chinese officials feel they have smoothed out any formal differences with Washington over the issue, according to a person familiar with the matter. On Wednesday, China's climate envoy, Xie Zhenhua, said he was hopeful countries could reach a carbon-trading deal during COP26, the United Nations climate summit taking place over the next two weeks here.
"There is an expectation among everyone that we advance on this" in Glasgow, Marcelo Donnini Freire, Brazil's deputy secretary for climate and international relations, said in an interview with The Wall Street Journal. "Brazil is going to take an extremely proactive and constructive position so that we can successfully advance."
A deal isn't imminent, people familiar with the talks say, and progress could unravel. The deal has been a longtime goal for climate negotiators, foundering at previous summits, including in Madrid in 2019.
It's still unclear how far Brazil is willing to go in concessions necessary for any agreement, these people say. A European Union negotiator said there are still differences needed to be worked out in the text of any deal, and negotiators are trying to narrow them so ministers can strike an agreement during the second week of COP26 talks.
Some governments have already introduced mandatory carbon markets for some industries, including in the EU, California and China. Companies have also started to use a hodgepodge of voluntary carbon markets, where they can trade so-called carbon offset credits. Firms have rushed into those markets amid pressure from governments, investors and customers, but critics say they lack consistent standards and oversight.
Carbon-market proponents are looking to the U.N. to endorse a rulebook that would enable governments to transfer credits between each other under a globally recognized system. They are also seeking a framework for international carbon trading covering both government and private sector activity.
Chief executives, including at energy giant Royal Dutch Shell PLC and Dove soap maker Unilever PLC, have urged governments to get a deal done. While companies don't participate in COP26 climate negotiations, many have made lobbying governments over the carbon-trading issue a priority for the summit.
"It offers companies a viable pathway to net zero," said, Dirk Forrister, the International Emissions Trading Association's chief executive. Many companies, he said, will need to use carbon-offset credits to meet climate goals that regulators, investors and consumers are asking of them.
Generally speaking, carbon credits would accrue to countries or companies that finance emission-reduction projects. Countries that emit more carbon than they agreed to under U.N. commitments could buy credits to lower their net emissions, or invest in projects abroad to generate credits that can be used at home.
A U.N. deal would provide a way for big, established carbon markets like the EU's to link up with other countries' markets. China, for instance, earlier this year started rolling out its own domestic carbon-trading market.
Critics of a U.N.-backed framework say it could allow high emitting countries and companies to put off making deeper cuts in their own emissions, instead enabling them to transfer carbon credits among themselves.
The terms of a global carbon-trading system are being hammered out under the auspices of what is called Article 6 of the Paris Agreement. That 2015 deal laid out the ambition for such a framework, but didn't finalize details.
Brazil has been the biggest holdout in agreeing to a deal. It has said it wants to be granted historical credits that it was awarded years ago in a now-defunct precursor system. It also has pushed for a market in which credits could be awarded twice—once to the country funding a carbon-reducing project and again to the country where the project was being built. Others, including the EU, have long resisted those demands.
Paulino de Carvalho Neto, secretary for multilateral political affairs at Brazil's foreign ministry and part of the country's delegation at the COP26 summit, said the country is now considering asking for just some of the historical carbon credits it has said it is due. "We would have a cutoff date—say 2013—and whatever comes before that wouldn't be included," he said in an interview. "It's a compromise."
Brazilian Vice President Hamilton Mourão told reporters last week that he opposed double-counting of credits. He said, though, that he wasn't part of the negotiation team.
Featured article licensed from the Wall Street Journal.
Pour aller plus loin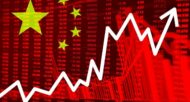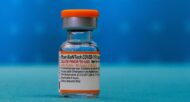 Vous souhaitez être informé en temps réel ?
Soyez notifié dès qu'un article de cette rubrique est publié.