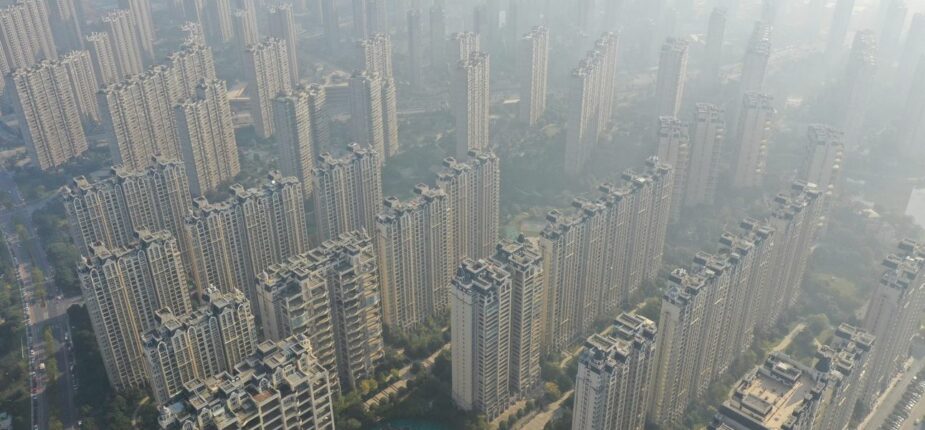 Residential buildings in Zhenjiang, China. Sales at the country's 100 largest property developers fell 28.4% in October from a year earlier. PHOTO: STR/AGENCE FRANCE-PRESSE/GETTY IMAGES
Bonds from some of the strongest developers trade below 10 cents on the dollar; 'everyone is scared'
By Rebecca Feng – The Wall Street Journal
The bottom has fallen out of the market for bonds from Chinese property developers.
The dollar bond prices of real-estate companies in China have plummeted to new lows, with some trading below 10 cents on the dollar. That reflects a loss of investor confidence in the sector, following a series of bond defaults that have shortchanged international investors, and a unrelenting downturn in the country's property market.
The latest market setback came this week, after a midsize developer, CIFI Holdings (Group) Co., said Tuesday that it was suspending all payments on its offshore debt after failing to strike a deal with creditors. The Shanghai-based company said it was no longer in discussions with those creditors about debt repayments.
Its bonds have collapsed in the secondary market. A CIFI dollar bond that comes due in 2028 is bid at around 6 cents on the dollar, according to Tradeweb. The company's shares lost a quarter of their value Tuesday, taking their year-to-date decline to 91%.
Several bonds issued by Country Garden Holdings Co., China's largest developer by contracted sales, were being quoted below 8 cents on the dollar Tuesday, Tradeweb showed. The company hasn't defaulted on any public debt.
The slide in the value of bonds issued by these companies means they are now trading close to the levels of China Evergrande Group EGRNF, once a leading developer but now the highest-profile casualty of the sector's problems. Most bonds issued by Evergrande, which is in the midst of a complex debt workout, were recently quoted at around 4 cents on the dollar, according to FactSet.
Just two months ago, CIFI and Country Garden were among the property companies considered "model developers" by Chinese authorities. They were included in a group of at least six developers that were offered domestic bond guarantees by a government-backed insurer, under a pilot program designed to limit the fallout from defaults by financially troubled companies in China's property sector.
Longfor Group Holdings Ltd. was also part of that select group. The company's dollar bonds are now trading at around 20 cents on the dollar. Its shares have fallen more than 70% this year, including a 24% slide at the start of the week after the company's founder and chairwoman resigned Friday. The shares recovered around 8% on Tuesday.
"Everyone is scared," said Kenny Chung, executive director and portfolio manager of fixed-income hedge-fund manager Astera Capital Partners. He said that even though dollar bonds from Chinese property companies are cheap, "there is nothing positive to bet on yet."
New home sales in China continued to slide on a yearly basis in October. Sales at the country's 100 largest property developers fell 28.4% from October 2021 to the equivalent of $76.7 billion, according to data released Monday by China Real Estate Information Corp., an industry data provider.
That marked the 16th consecutive month of year-over-year declines. Sales in October, which is traditionally a busy month for home sales in China, fell 2.6% from September.
Foreign investors have lost billions of dollars on their investments in Chinese property bonds this year. Fidelity International's Asian high-yield bond fund had a total return of minus 43% by the end of October, according to data from Morningstar. A similar fund managed by BlackRock Inc. had a total return of minus 34% over the same period. The two funds each have assets of around $1.6 billion.
Amid the downturn in China's property sector, global investors have adopted a "sell first, think later" mentality toward higher-yielding developers, said analysts and investors. In the past weeks, that approach has spread to stronger names.
Nicholas Chen, an analyst at debt-research firm CreditSights, said there is a lot of uncertainty about the direction of the property sector, and few concrete developments in the debt restructurings being undertaken by distressed developers.
"Market technical and investor fear are now the primary drivers of bond prices," he said.
Featured article licensed from The Wall Street Journal. 
Pour aller plus loin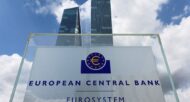 Vous souhaitez être informé en temps réel ?
Soyez notifié dès qu'un article de cette rubrique est publié.