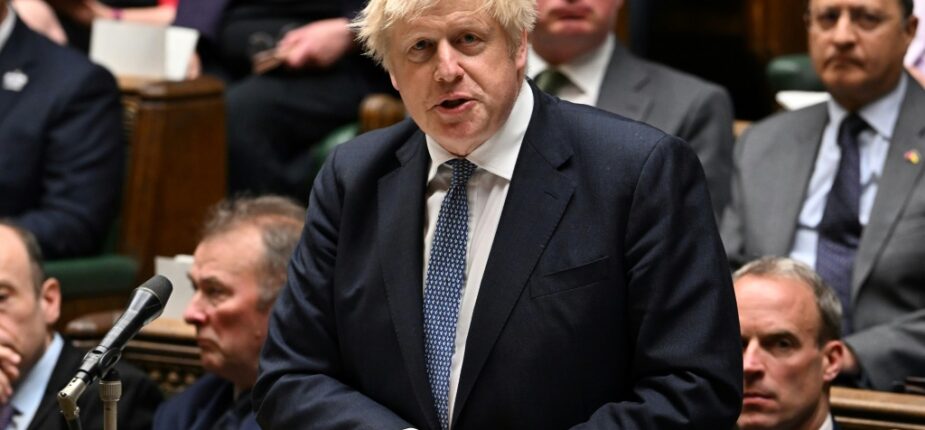 If a majority of U.K. Conservative lawmakers decide the party needs new leadership Monday, a contest to find a replacement prime minister will begin
By Max Colchester – The Wall Street Journal.
LONDON—British Prime Minister Boris Johnson is set to face a vote of no confidence Monday as rebel lawmakers from his ruling Conservative Party worry over widespread anger stemming from a series of parties held in Downing Street during the country's Covid-19 lockdowns.
Conservative lawmakers will gather in Parliament to vote on whether to dismiss Mr. Johnson. If a majority of the party's 359 lawmakers decide the party needs new leadership, a contest to find a replacement prime minister will begin.
If, as many analysts expect, Mr. Johnson wins the vote, he can't under party rules be challenged for another year. But even if he does emerge victorious, the damage to his political authority in the party could be considerable. Previous Conservative prime ministers have survived no-confidence votes only to then decide to quit soon after. "Tonight is a chance to end months of speculation and allow the government to draw a line and move on," Downing Street said.
"I know that over recent months I have come under a great deal of fire, and I know that experience has been painful for the whole party," said Mr. Johnson in a letter to party lawmakers. He called for the Tories to draw a line under the matter. "We can put an end to the media's favorite obsession," he wrote, referring to the scandal known as "partygate."
Hanging over the vote is a wider question: whether one of the Conservative Party's most formidable campaigners is no longer an electoral asset.
In Mr. Johnson's favor is the fact that there is no obvious replacement within the party. Mr. Johnson during an election in 2019 built a unique coalition of voters, ranging from poorer postindustrial districts to rich parts of London. Many Conservative lawmakers question whether anyone else in the party has the personal brand to hold such a broad voter base together.
Mr. Johnson has angered Conservative lawmakers on a number of fronts. A report last month concluded that Mr. Johnson should bear responsibility for parties held in Downing Street in 2020 and 2021, during periods when the U.K. was facing severe Covid-19 outbreaks and most public gatherings were prohibited. The gatherings have eroded public trust in Mr. Johnson and the Conservative Party now trails the opposition Labour Party in the polls.
Meanwhile, Mr. Johnson's decision to raise taxes has angered fiscal conservatives in his party who feel the British state is getting too large. With inflation at a 40-year high—above any other industrialized nation—and forecast to top 10% by year's end, some economists are predicting a recession as household spending power is squeezed by soaring prices. A group of Conservative lawmakers want to see tax cuts to offset this, something that Mr. Johnson has largely resisted.
A recent poll of rank-and-file Conservative members showed him with the lowest personal rating of any member of his cabinet.
Monday's vote was triggered after at least 54 Conservative lawmakers sent letters of no confidence in Mr. Johnson to a special party committee, having passed the required threshold of 15% of Tory members of Parliament.
Among those tipped as possible replacements are Foreign Secretary Liz Truss, Defense Secretary Ben Wallace and Treasury chief Rishi Sunak. Longer-shot candidates include Penny Mordaunt, a trade policy minister. Selecting a new leader could take weeks.
Unlike previous rebellions against Conservative leaders, there doesn't seem to be a leader of the protest. Instead it is an amorphous group of discontented Conservative lawmakers worried that a looming economic crunch and Mr. Johnson's involvement in the "partygate" scandal will scuttle their chances at the next election, due to be held no later than January 2025.
Particularly damaging are allegations that Mr. Johnson lied to Parliament by repeatedly claiming that there were no lockdown parties in Downing Street. Mr. Johnson was fined by the police for attending a birthday party in his honor. A photo published by the government showed Mr. Johnson raising a glass of wine at another Downing Street party. Mr. Johnson has denied lying to Parliament and apologized that the parties happened.
Underscoring the simmering anger within the Conservative Party, one of Mr. Johnson's longstanding allies, lawmaker Jesse Norman, published a letter Monday accusing him of presiding over a "culture of casual law-breaking" in Downing Street. Meanwhile, John Penrose quit as the prime minister's anticorruption czar, saying that Mr. Johnson should stand down.
Even the jubilee celebrations over the weekend to mark Queen Elizabeth II's 70 years on the throne contained numerous references to "partygate." Mr. Johnson and his wife Carrie were booed walking into St. Paul's Cathedral for a thanksgiving service for the queen. Several of the rebel lawmakers waited until the jubilee was over to trigger the ballot, Conservative officials said, so as not to interfere with the celebration.
In an effort to shore up support, Downing Street on Monday sent a briefing note round to Tory lawmakers pointing out that midterm slumps are normal and saying Mr. Johnson is a proven winner, having delivered Brexit and a fast vaccine rollout during the pandemic. "Boris Johnson has an unmatched electoral record," the briefing note said. "And he will win again."
The big question is by what margin Mr. Johnson must win tonight's vote to be safe. In 2018, Theresa May secured support of 63% of the party during a no-confidence vote. "Any less than that and Boris Johnson will be in trouble," said Robert Hayward, a Conservative member of the House of Lords and pollster. Mrs. May quit several months after that vote following sustained pressure from her party.
If Mr. Johnson loses on Monday, the process to replace him is a long one. First, Conservative lawmakers would nominate candidates. If there were more than two nominations, Conservative lawmakers would hold a series of ballots until the list were whittled down to two. The contest would then be opened up to the nation's Conservative Party membership, which would vote to choose a new leader.
Throughout its history, the Conservative Party has been notoriously unsentimental about its leaders, dumping them when they began to be seen as a liability. In 1990, Margaret Thatcher was ousted as leader of the party and prime minister, even after she won the first round of voting in a leadership election.
"Even victories in these confidence ballots are no guarantees that everything will go away," said James Johnson, co-founder of JL Partners, a pollster.
Featured article licensed from the Wall Street Journal.
Pour aller plus loin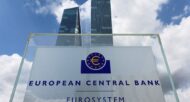 Vous souhaitez être informé en temps réel ?
Soyez notifié dès qu'un article de cette rubrique est publié.