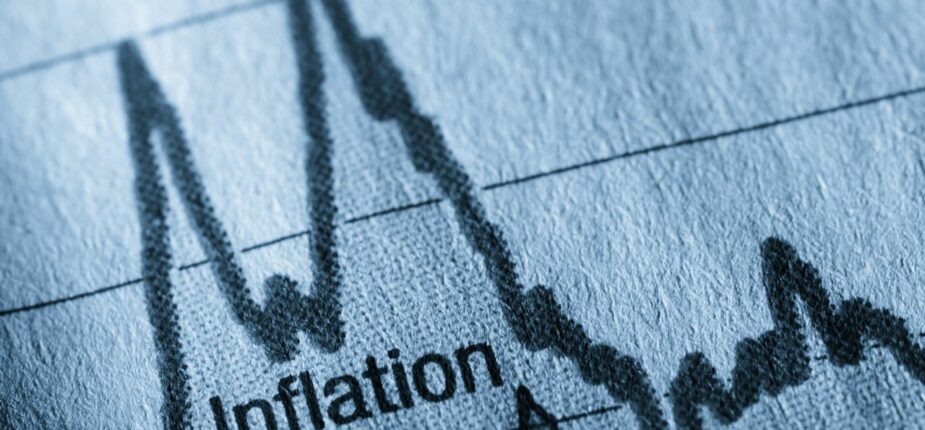 Australia's Reserve Bank raises its benchmark interest rate by half a percentage point to cool climbing prices
By James Glynn and Jason Douglas and Kwanwoo Jun – The Wall Street Journal.
Accelerating inflation is rippling through the Asia-Pacific, stoking expectations that policy makers will need to keep ratcheting up borrowing costs to cool climbing prices.
Cautioning that inflation was yet to peak, Australia's central bank on Tuesday raised its interest rate by half a percentage point for the second straight month. The Reserve Bank of Australia increased the official cash rate to 1.35% from 0.85%—adding to June's 0.50 percentage-point hike and a 0.25 percentage-point increase in May—as Gov. Philip Lowe said higher rates would help create a more sustainable balance between supply and demand.
At the same time, countries including South Korea and the Philippines recorded rising inflation, fueling expectations of further rate increases on the horizon across the region. Price rises in the Asia-Pacific region have lagged behind those in the U.S. and Europe, where inflation has risen above 8%, but policy makers in a number of countries warn they are now rising faster than expected, heaping pressure on households and businesses.
The price increases have been across a range of services and products, including cars, gasoline, furniture and groceries.
"When it comes to inflation, we expect it to get worse before it gets better," Australian Treasurer Jim Chalmers said.
Australia's central bank expects to take more steps to help normalize monetary conditions in the months ahead, Mr. Lowe said, as central banks reverse course on an era of ultralow rates. The RBA's latest rise keeps it in touch with its global peers such as the U.S. Federal Reserve, which last month raised the fed-funds rate by 0.75 percentage point—its biggest increase since 1994.
Most central banks in Asia have begun raising interest rates to combat inflation, and economists expect more rises in the coming months to keep price pressures under control.
South Korea last year became the first developed economy in Asia to raise interest rates since the beginning of the pandemic. The Bank of Korea in May raised its base rate by 0.25 percentage point to 1.75%—the fifth rate increase since August 2021—and signaled more rate increases in the coming months.
Analysts increasingly expect the Bank of Korea to raise its policy rate next week by 0.50 percentage point, rather than its usual 0.25 percentage point, to tame inflation.
Economists at Barclays said they expect rate rises next month from the Philippines central bank and the Bank of Thailand. Thailand's central bank is one of the few to have stood pat so far this year, with officials citing concerns about economic growth.
Inflation in Asia is being stoked by prices for oil and food, which have rocketed higher following Russia's invasion of Ukraine and Western sanctions in response.
Rising interest rates in the U.S. are also propelling a run-up in the dollar, weakening Asian countries' currencies and pushing up the cost of imports. Some countries are also seeing increasing pressure on domestic prices and wages as the pandemic recedes and activity picks up at factories, stores and tourist spots.
South Korea's inflation rate hit its highest in more than two decades in June, its statistical office said Tuesday, raising the likelihood of a bigger-than-usual interest-rate increase by its central bank to curb surging prices. The benchmark consumer-price index rose 6.0% from a year earlier—the fastest since November 1998—following a 5.4% increase in May. That beat a median market forecast for a 5.9% increase for June.
Inflation in the Philippines accelerated to an annual rate of 6.1% in June, while in Thailand last month consumer prices rose 7.66% on the year, the fastest pace of inflation since 2008, data showed Tuesday.
The Asean+3 Macroeconomic Research Office, or Amro, raised its inflation forecast for the region that includes 10 Asean member states, China, Hong Kong, Japan and Korea, while trimming its short-term growth expectation. The softer outlook reflected tighter global fiscal conditions, as well as the effects of China's Covid-19 outbreak and the war in Ukraine, it said.
A few countries have a much bigger inflation problem as investor unease over heavy debts pummels their currencies. Annual inflation in June hit 21.32% in Pakistan and 23.6% in Laos, data earlier this month showed, while in Sri Lanka it was 45.3% in May.
Data on Saturday are expected to show consumer-price inflation in China accelerated slightly in June as well, though overall price pressures in the world's second-largest economy remain modest in comparison with many other parts of the world, a reflection of weak domestic spending and tight controls on certain prices. Consumer prices in China rose an annual 2.1% in May.
Australia's Mr. Lowe said that although inflation in Australia is high, it isn't running as hot as in many other countries.
The RBA expects inflation to rise to 7% in 2022, well above its target band of 2% to 3%. While global factors account for much of the increase in inflation, low unemployment, strong demand and recent floods were also putting pressure on prices, he said.
"The board is committed to doing what is necessary to ensure that inflation in Australia returns to target over time," Mr. Lowe said.
Australia's central bank has warned of the rising risk of a 1970s-style wage-price spiral as its ultratight job market spurs bigger wage demands.
Unemployment has fallen to its lowest level in 50 years, and job vacancies have jumped to a level where there is nearly one vacancy for every job seeker. The tight labor market is expected to generate higher wage growth, which will further stoke inflationary pressures.
Australia's Fair Work Commission increased the country's minimum wage by 5.2% in June, a move that the RBA fears will be reflected in wage agreements across the economy.
Most economists expect that the RBA will continue to raise interest rates until it achieves a so-called neutral cash rate of between 2.0% and 2.5% by early 2023.
Featured article licensed from the Wall Street Journal.
Pour aller plus loin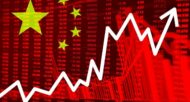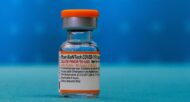 Vous souhaitez être informé en temps réel ?
Soyez notifié dès qu'un article de cette rubrique est publié.